Beat the shit out of Evile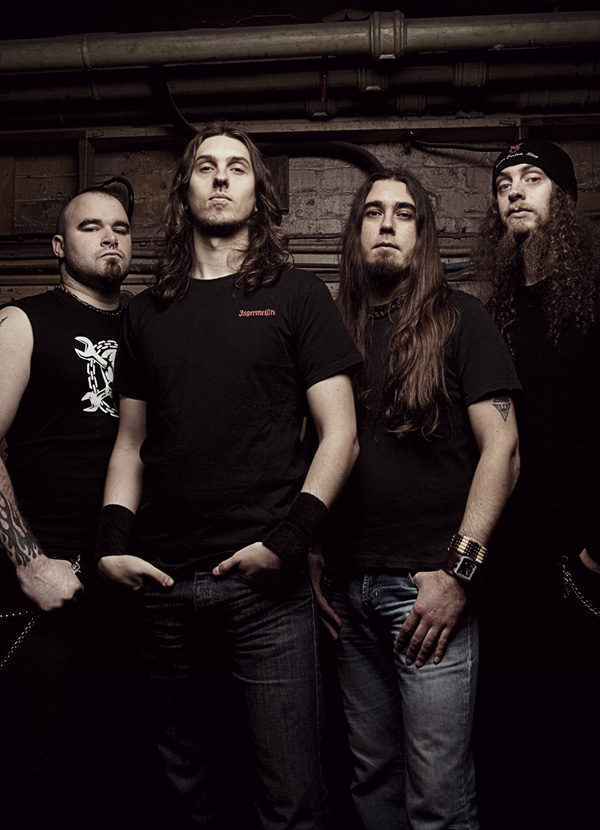 Play Matt Drake (Rhythm Guitar & Vocals), Ol Drake (Lead Guitar), Ben Carter (Drums) and Joel Graham (Bass) of the band Evile! This is the only place where fans of Evile and Kombo.com can battle it out over Xbox Live.


FEATURED GAME: Call of Duty: Modern Warfare 2 multiplayer, Deathmatch

WHEN: Saturday, March 6

TIME: 6pm EST, 3pm PST

WHO: Kombo staff and Matt Drake, Ol Drake, Ben Carter and Joel Graham of Evile!

HOW to GAME with FAME:
To participate, make sure your Xbox Live Gold membership is current and send a friend request to "FameFrag" right away. Then, be ready to play at least one-half hour before the event starts and don't forget your headset. If you get a game invite, get ready to Fame Frag! For more info, go to this location.
More Tour Dates
Tags:
Evile, call of duty, xbox, kombo, earache records
Buy Evile Merch
|
Follow us on Twitter
|
Like Us
Date: Mar 02, 2010
As Reported by:
admin