Machine Head Interview With Phil Demmel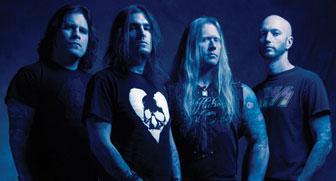 Shauna O'Donnell interviewed Machine Head guitarist Phil Demmel recently. The band just finished up a European tour in support of their new album "Unto The Locust" on Roadrunner Records.
Hi Phil, how are you?
I'm doing great, how's it going?
It is raining here today and that makes me sad because I do not like the rain. Machine Head celebrated twenty years as a band this year. Did you guys do anything cool to celebrate?
No we didn't, actually Rob kind of posted something up on our website. We are thinking about stuff that we can possibly do. We all went out to different nights of the Metallica 30 Year Anniversary this past weekend. We are planning on doing something cool this coming year.
The industry has changed considerably in twenty years. Do you miss the way it used to be or do you think things have changed for the better?
I do miss the way it used to be, although I didn't know a lot about the business and that hasn't changed much to this day. From my perspective I like the fact that bands actually got paid to record records and were able to generate some sort of money. Now with these 360 deals where everything is taken from you when you sign and you lose control and then of course nobody is really buying records anymore. It just seems like when I put out my first record back in 1988 metal was just on fire at that point. I do miss the old days for sure.
I was hearing that in the next couple years they are not even going to make CD's anymore. I was really disappointed to hear that.
I can't really say that I go and buy a lot of CD's anymore. If there is a band that I really, really like then I'll buy it. I'm buying everything online these days or on my phone. It's so easy.
Yeah most people are, but there is something about getting that physical CD with all the artwork and the thank you's. I know you can get that online too, but there is something about being able to hold it in your hand that I'll miss.
It is very nostalgic to do that. I used to do that with my KISS records and read through all the liner notes. That is why with certain bands that I really like, such as the last Sevendust record that came out, I wanted to have that and read everything.
On September 27th the band released its seventh studio album titled Unto the Locust. What was it about Green Day's Jingletown Studios that enticed you to record there?
It's more that it was local. We were going to do the drums there and then do the overdubs in another place that was in Alameda which is really close to here. There was something about the vibe there, it wasn't that it was Green Day, it was the fact that they had all these cool old records, all these old punk rock pictures up and these cool tapestries up. It was more about feeling at home and feeling creative at this place that we ended up keeping everything there. We were still in the process of finishing up a couple songs too and we wanted to keep the drum set up for the duration just in case we were going to go back and re-record anything. We just kind of fell in love with the place and settled in.
The album is also available in vinyl in Germany. Is it only available in Germany?
I'm not sure actually, we got copies of it and it was a kick ass package. I think that you can get it on Amazon and DeepDiscount here in the U.S. and then Amazon in Germany. They like us in Germany. They love their metal, but they are smart about it too. The thing about the euro and UK fans is that metal is their attitude, but they also have the "know your enemy" concept down and they are very knowledgeable. They may say "I hate Limp Bizkit" but they can give you thirty reasons why they don't like them. They are a lot more open-minded overseas about metal.
You have a lot more people that come out to the shows too.
For sure.
Robb Flynn has produced the last three albums, but before that you had other producers working on the albums. Do you think you will ever use another outside producer?
There was a couple week period before we were getting into pre-production that we were thinking about bringing someone in. Names were being thrown around, but we settled on the fact that Rob knows this band better than anybody and he knows what this band should sound like better than anybody else. It just came down to the matter of whether he could handle the work load. We wanted him to do it, but only if he was going to be able to handle it and he got through it man. It was a lot of work, a lot of stress, a lot of frustration and he weathered it all and got it done. He did an amazing job. It is one of the better sounding metal records out there. It is our best sounding record.
Does Robb produce for other bands too?
No, he gets a ton of offers, but he hasn't taken any. I think he re-mixed a Rammstein song a couple years ago, but that is about it. His plate is pretty full with Machine Head. He is pretty hands on with all the operations and what goes on with everything.
Did you guys use any different instrumentation on this record or just the standard guitar, bass and drums?
We brought in a four piece string quartet. We brought some strings in and we scattered it throughout three or four of the songs. It is really pretty dominant in "Darkness Within" and there are parts in "I Am Hell" that have it too. Robb had these ideas to put them in certain spots and they worked in some and in some they didn't. We had our kids come in and sing on the song "Who We Are." My son, Robb's two sons and our engineer's two daughters came in and sang. It is really school-yardish, not really in time or in tune, but it was more of a rebellion type deal.
I think that is really cool. Have you made a video for the single "Locust" yet?
Yeah, there is one online because that is about the only place we can watch videos these days. Mike Sloat who had done our previous five or six videos, he is kind of our house video guy, did a great job on it.
Does Robb do the majority of the writing?
Yeah he does a majority of the writing. I think I wrote about a quarter of the music and lyrics on this one. Dave kind of chipped in. It's the most that I have contributed to a record in the three that I have been a part of. I helped him out on a lot of the lyrics. We worked pretty well together coming up with the concepts. The locust concept was something that I came up with.
A big part of Machine Head is the incredible live show that you put on. Do you think you will be putting out any DVD's of live footage anytime soon?
We were on tour for over three years for The Blackening and we just filmed everything. We had five different cameramen in the process so that stuff didn't get logged and tagged correctly. We are video taping a lot of what we are doing now too. I think that probably towards the end of this touring cycle we will have something before the next record.
You guys were on the Mayhem Festival this year. I would imagine that was a great time.
Yeah it was our second time on the Mayhem tour and man it is a lot of fun. It's the best touring festival out there in the states and the most fun that I've had on tour. John Reese and Kevin Lyman run an awesome festival out there. If we're not on it, then we are going out and hanging out. It's one of the refreshing things in the industry these days is that a band can actually get paid to go out, tour, have such a good time and be so well taken care of in the process. It is good line-ups and good times for sure.
I saw that you have a headlining tour scheduled that kicks off January 15th with support acts Suicide Silence, Darkest Hour and Rise to Remain. Are those the correct bands because I saw two different posts?
Yes that is the line-up that we start out with on January 15th.
It will end on February 18th and then you guys will be headlining the metal stage at Soundwave 2012 in Australia. Do you prefer doing the big festivals over the headlining shows because you get to play in front of more people?
It's a mix, I love the festivals and the people, but I also love the intimacy of having fans close and of course the headlining of shows and playing for almost two hours like we did in this past run. You can't gage where you are at as well, at festivals not everyone is into you, but when you do a headlining run you know they are there to see you. It is a mixture of both, but this will be a festival tour, so I haven't done that in Australia, but I hear that Soundwave is really cool so I'm looking forward to that.
What do you like most about playing over there?
The shows are pretty packed and they are mental. They're crazy crowds and they love their Machine Head. They are a very loyal, maniacal and crazy crowd. It is one of my favorite places to go.
Will you be doing any cover songs on the tour?
I'm not sure, but probably not on a festival tour because we are not always going to have a full set. We really haven't played covers in a while. We have seven songs to play and so we are going to play our own tunes at this point.
I was watching footage of a video where you guys were performing in Belgium. Someone threw their shoe and hit you in the head while you were playing on stage. Were you injured?
I wasn't hurt, I mean, I had a lump on my forehead for a minute. We were up there for two hours and the person probably didn't want to hit me. It was just probably one of those things where it was "Perfect Storm" and he hits me in the head. I was in a mood that day, I had just killed it for two hours for these people and the shoe hit me. I walked off and there was thirty seconds left of the show. It was the end of the last song, I flipped him off and walked off the stage. A couple nights later we had Bring Me The Horizon opening for us and they took a beating on this tour. There were some really rough nights for them. The last night in Manchester it was RAINING and people were throwing garbage at them. I saw these little British kids just soldier through and play, play and play. I was like "That's what I should have done." I should have just finished it and maybe said something after or whatever. I'll handle it differently because it is going to happen again in my life because this is what I do for a living.
I always wondered if that was a fear that performers had, being hit with something while performing. You are kind of vulnerable because there are so many people out there and you just never know.
It happens more than you would think. It happens a lot, but this was a shoe and sometimes I get hit with different shit. People throw CDs. You are up there in the lights and you can't see shit until it is almost upon you. It is just one of the natures of the beast.
Well I'm glad you are okay. Even George Bush had a shoe thrown at him. He was able to dodge it and didn't get hit.
Yeah there is YouTube shit going on now where George Bush is greater than Phil Demmel because he dodged a shoe.
Are you serious? I didn't see that.
Yeah it's pretty funny.
Thank you so much for the interview. It was a lot of fun talking with you. Before I let you go would you like to add or say anything?
Yeah I want to thank all the Machine Head fans that have supported the band over the years. You guys are the reason why we are here. We are looking forward to seeing you guys out on tour and if you are not a fan then check out the latest record. If you are into metal, we are a metal band and we have something for everybody, so check out Unto The Locust on Roadrunner.
Read More News
Tags:
Machine Head, Phil Demmel, Roadrunner Records , interviews



Shauna O'Donnell

December 14, 2011


More News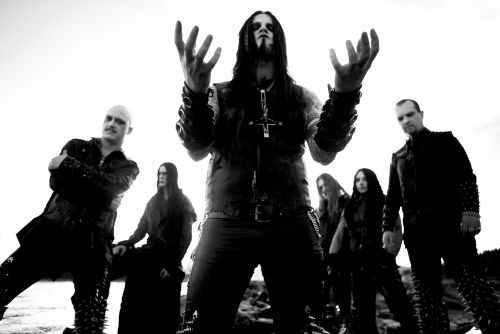 DIMMU BORGIR returns after more than 7 years of silence. With their tenth full-length album, EONIAN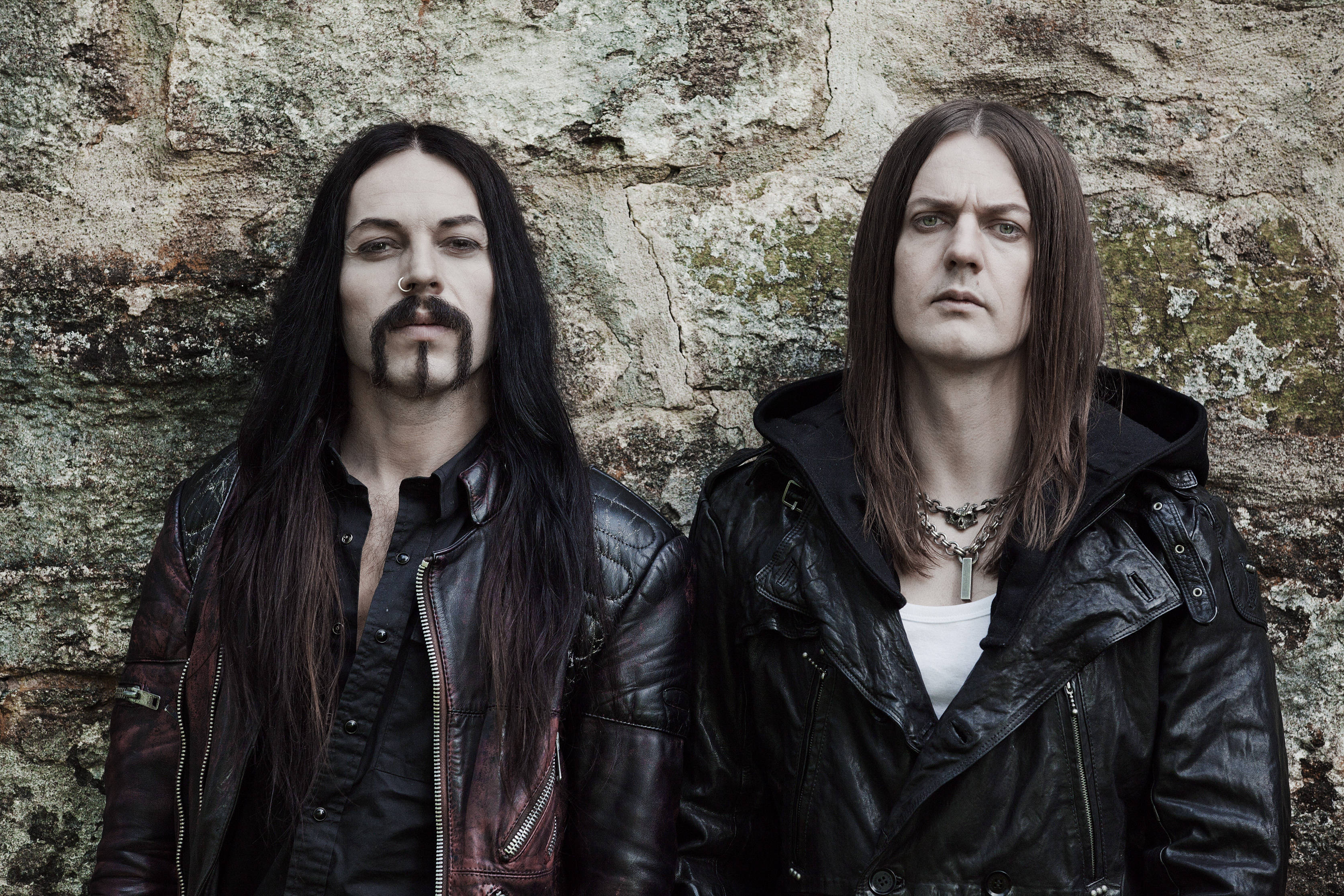 Satyricon - Deep calleth upon Deep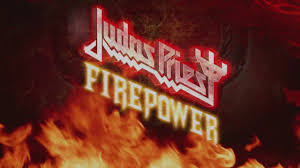 Judas Priest - Firepower #1 Album of the Year!!!!!!!!!!!!!!!!!!!!!!!!!!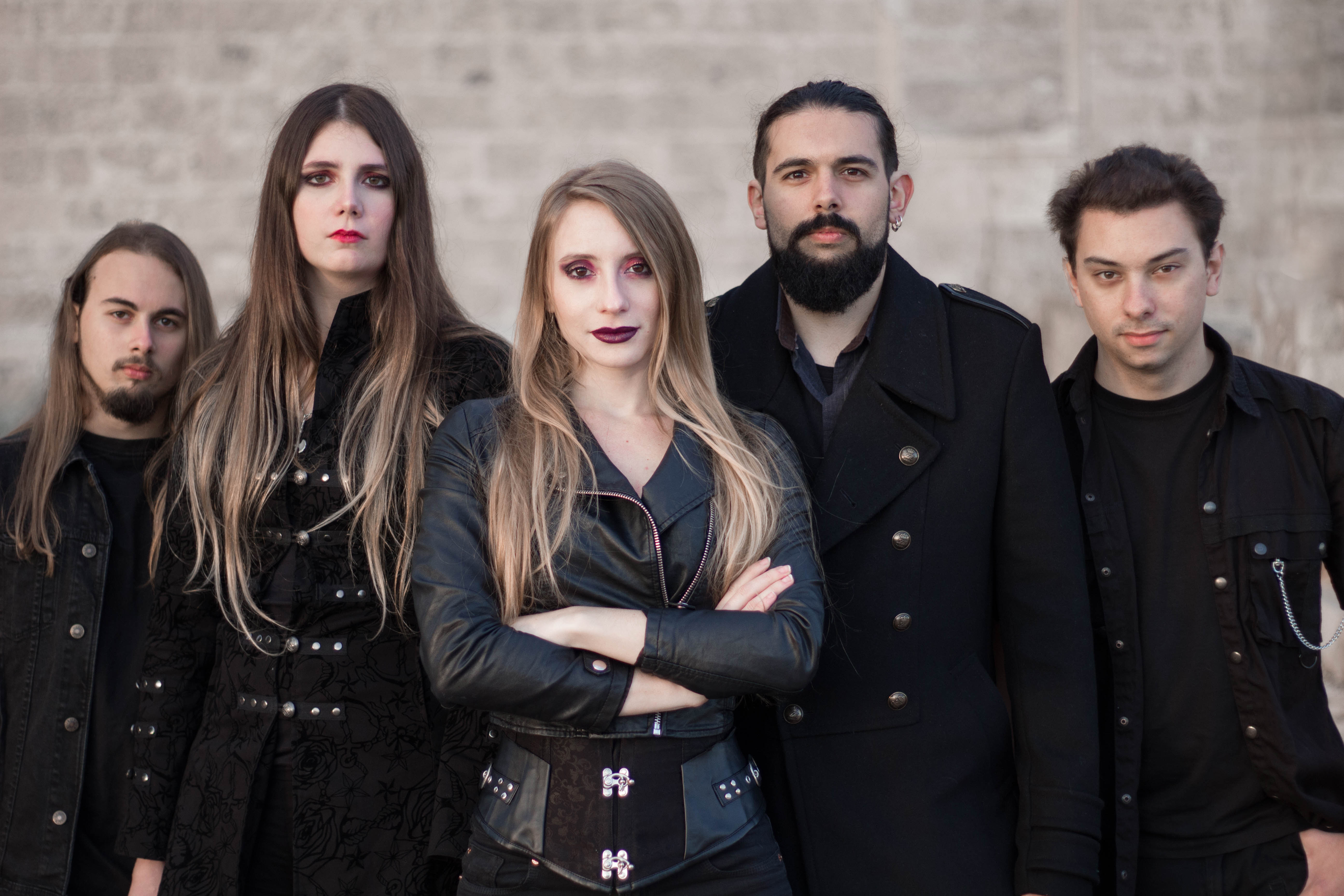 Norwald is taking you on a fantasy trip!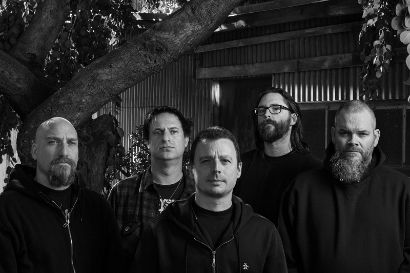 NEUROSIS