All Else Fails Interview
HI BARRETT, THANKS FOR TALKING WITH ME. HOW ARE YOU TODAY?
I'm very good.
ON AUGUST 19TH YOU WILL BE RELEASING YOUR THIRD STUDIO ALBUM TITLED THE ORACLE, WHAT WAS, IS AND WHAT COULD HAVE BEEN. THE TITLE OF THE ALBUM ACTUALLY HAS A REALLY COOL STORY BEHIND IT. TELL US WHAT THAT IS.
The whole album itself has a little bit of a story to it. This full length version that we are releasing is actually somewhat of a re-release. Originally we put out an EP last year, which was titled the same thing The Oracle and it had about six songs on it plus a cover song. We were putting some of our CD's out of print, so we don't make the EP any longer and we don't do the live discs. We had a three or four song demo that we had been working on, just to be practicing some new songs and doing some pre-production, but it was turning out really good. We hit the studio, tracked the three songs and then we said "Well we are always playing "This World in Flames" and "Fallen" which are older songs, but they are going to be out of print now that we are not selling the old albums anymore." We went back into the studio and we re-recorded those in the versions that we had been playing them, which is certainly different from the originals being that they were four or five years old. We also did an acoustic version of the cover song, so what it turned out to be was a little bit of the past, present tense and alternate future of our music. That is where the name comes from. There are some old songs, some brand new songs, covers and alternate versions of stuff. We did it as a really limited run. We only printed fifty copies and sold out of them in a week. The production values were done so well, especially for a home based recording that we said "Well if we are going to do this, let's not do this half measured crap and do a full length." We went back in the studio and recorded five new songs and now it is what it is now.
DOESN'T IT COST MORE WHEN YOU PUT OUT A SMALLER QUANTITY?
Absolutely! More than anything else we had been writing some new songs and we had people asking when our next album was coming out. We didn't really have any plans to do a full length when we were doing the EP because at the time we didn't even have a drummer. It was to kill time a little bit on our part, but it was also because we had so many people writing us and asking "We hear you play these songs live, where can I buy them?" We originally had these big goals of doing our next album as a concept album. We wanted to work with a producer and that sort of thing. We wanted to pay for somebody's name to go on the disc, but we were just too overburdened by finance and we didn't want to wait three more years to put out a full length.
I'M GLAD YOU DID WHAT YOU DID BECAUSE I LISTENED TO THE ALBUM AND I'M TOTALLY IMPRESSED. I ALSO THINK YOU HAVE A GREAT VOICE.
Yeah? Well thank you. It is always really cool to hear that about this disc because it is a little different from everything else. We have literally done everything right from the start to the end. I personally produced, engineered, mixed and mastered. We did everything ourselves on this one. Without an outside source, you are doing what feels right and it is pretty easy to go astray when you don't have that second set of ears. It looks like we did things right on this one. This is easily the biggest project I have ever worked on.
YOU ARE THE VOCALIST OF THE BAND. DO YOU DO BOTH THE CLEAN VOCALS AS WELL AS THE SCREAMING?
Yes, we have two vocalists. I'm the lead guy, so I do most of the lead cleans and maybe 70% of the scream vocals. Our back-up singer does a lot of our harmonies and we do a lot of trade-offs.
BECAUSE YOU DID EVERYTHING YOURSELF ON THIS ALBUM, ARE YOU MOST PROUD OF THIS ONE?
Absolutely! No Question! This has been a two year project of pretty consistent work, so to be able to come out of it with something that I'm happy with for now anyway is a great feeling.
DO YOU HAVE YOUR OWN STUDIO?
Yes, to an extent. I do things quite differently than a lot of other studios would because I have learned my own ways of doing it. I just started opening it up to other projects.
SO YOU ARE ALSO PRODUCING FOR OTHER BANDS THEN.
Yes, I just kind of started it now that we have this project off the table. I run an indie label that I'm a part of and my plan with that was always to be able to take other bands in the Edmonton area that we know and help develop them. We have made every mistake that you can possibly make as a band I'm sure by this point. The plan was always to be able to help some other bands and skip them ahead of that first two years of doing everything wrong. It's opened up the opportunities for me to be able to do that.
I LOVE THAT YOU ARE HELPING OTHER BANDS LIKE THAT.
The music community should be more of a community than it is right now. Here it is dominated by "battle of the bands" and crap like that. At the end of the day, all that does is breed discontent between bands. It's not a contest; we should all be working together.
YOU'RE RIGHT, IT CAUSES JEALOUSY AND COMPETITION.
There is a very good reason for it. Alot of these promoters and bar owners that do these contests do it to get bands to play for free and for insignificant prize money. That helps the bar because they are bringing everyone in to watch them and spend money on booze. The band gets very little out of it other than playing to other fan bases and the anti-fans. It may not just be that they don't like the music, but they hate the band that wins. It's just not cool. At the end of the day it doesn't really "help" anyone except for whoever is putting it on. Even the ones that win will end up with tarnished reputations based on stuff that the other less mature bands have probably been saying about them, especially if they are younger.
YOU HAVE QUITE A FEW DUTIES IN THIS BAND, DOESN'T THAT GET CHALLENGING FOR YOU?
Yeah! It's busy, no question. It's funny because I get so burned out that by the time we go on the road, I do nothing but sleep. When we are on the road, people go "Doesn't your singer do anything?" It is all stuff that I couldn't imagine not doing. It is so engrained in who I am and what I do that it is not a burden by any means, but it does mean that I am busy all the time. It's hard to find people outside of our project that really understand what we are really doing. It's not really a control thing, but to an extent it kind of has to be at times. There is no way that I will ever be able to find anyone else to put in the man hours that I do with this project. No one that we would be able to afford anyway. It's a bit out of necessity, but it is also a bit of making sure that your eye is always on the prize and you are going in the right direction all the time.
YOU INCORPORATE CLASSICAL MUSIC, ELECTRONICA INFLUENCED SYNTH LINES AND SPOKEN WORD SAMPLING INTO YOUR SONGS. IS THIS WHAT SETS YOU APART FROM OTHER BANDS OUT THERE RIGHT NOW?
I'm definitely going to say no because anybody can do those things and a lot of bands do them. What sets us apart from everyone else is that we have no willingness to conform our music into any certain sub-genre or to write for other people. You want to have a healthy respect for your fan base and all that stuff, but the thing that we said when we started the band was that under no circumstances were we ever going to get ourselves pigeonholed or tied into any specific style of music. We are a metal band and that's unlikely to change, but one day if we decided to do a spoken word album or acoustic disc, if it was something that we felt really passionate about, we really wanted to do it and we were certain it was the right thing for us, then we would do it regardless of what people are going to say. I think it is that approach that makes us a little bit different. We play with a lot of death metal bands who would never do clean vocals, let alone do electronica sampling or acoustic discs. I think it is the open-mindedness that sets us apart from everybody else.
EVERYONE IN THE BAND HAS UNIQUE TASTES AS FAR AS INFLUENCES GO. I THINK THAT IS PART OF THE REASON WHY ALL OF YOU COLLECTIVELY ARE ABLE TO WRITE SUCH DIVERSE MUSIC.
Absolutely and I'll tell you it is a helluva writing process. We disagree on absolutely everything. It takes us three times as long as everybody else to write a song, but at the end of the day it doesn't sound like anything else for the most part I think. People call us metalcore or whatever. I actually had to look it up to see why people were calling us that. We certainly fit into that metal with clean and screamy vocals with punk elements mixed into it, no question that is what we fit in as. It is so easy to get caught up in this sub-genre game. You assume things are something because they are labeled as such. We have no interest in that. The labels are hard because a lot of people misunderstand them. It is so easy to be mislabeled.
MY FAVORITE SONG ON THE ALBUM IS "THIS WORLD IN FLAMES." THAT HAPPENS TO BE THE SINGLE. WILL YOU BE FILMING A VIDEO FOR IT?
It is kind of the plan, but the funny thing is that before we brought the publicity team on and all that stuff, we had a slightly different goal for the album. We thought "Rebirth" would be our first single, which is now going to be our second one. We actually have a video shot for that one already. We are waiting on the release for that. There's talk about it, but I'm not sure how it is going to work to be honest. I'm just going to say maybe.
DID THAT VIDEO GAME COMPANY EVER GET BACK TO YOU ABOUT USING ONE OF YOUR SONGS?
No, definitely not, I had added sarcasm to the lyrics. It is kind of a funny story. We were going to use "The House At The End Of The World." That was the one that they had asked to use. They sent us a couple lyrical revisions. We said "Okay, we can work a few things like that in there. There are a few spots we are unhappy with anyway." We touched it up and the slightly touched up version is the one that is on the album. They wrote back and said "Can you change this and this and this?" We said "Well no, you wanted this song, so we are not really interested in totally compromising the song to sing about whatever the hell you want." They came back with "We really love the song, but here are the lyrics you have to put into it." I looked at the email and said "You have got to be kidding me?" We took it and "Robots" is a direct transcription of the lyrics they sent to me. We modified it a little bit so it would kind of sound like a song, but I literally just read the lyric sheet off, sent it off to them and never heard back again. When we first talked to them they had said that they were a fairly independent game developer based out of the Philippines. They thought it would be cool to get another indie band on it because they can understand that we were working to do our thing and they didn't want to compromise anything. They really loved the song and wanted to use it. It turned from that into re-write you entire song. We said "There is no way." If they had given us something awesome that we really loved it would have been a different story. It kind of comes back to that doing what we want thing. It's funny, now that we have that on the disc, there is talk that it might be our fourth single. It is still a fairly decent song and a lot of people are really liking that tune. I think it would be really hilarious if one day that song gets really big and the game company comes back to us. I will tell them they are not allowed to use it.
YOU HAVE A WEBISODE SERIES CALLED "STUDIO SPACES." YOU JUST POSTED SEASON 5 UP. IT SAYS A BARRETT KLESKO PRODUCTION AT THE BEGINNING. DO YOU HAVE YOUR OWN PRODUCTION COMPANY?
I kind of do. Videography is the other thing I do for the band as well. I've done a few minor projects and things. The plan is if I can ever free myself up a little bit more from the day job I will start doing more of that stuff as well. I label it as such because I am leaving the door open for future possibilities.
IVAN MOODY OF FIVE FINGER DEATH PUNCH MAKES AN APPEARANCE IN THE WEBISODE. HE BRINGS YOU SOME BEERS ON STAGE. DID YOU KNOW HE WAS GOING TO DO THAT?
I had absolutely no idea. In fact, I didn't realize who it was at first. You don't expect to see someone like that in a situation like that. It is a pretty common occurrence for people to run up on stage with drinks for us at our live shows. I kind of glanced at him through the corner of my eye and I said "Thanks man! I'll take it right there." He walked off stage and I was like "That guy looked kind of familiar." I saw my manager sitting on the side of the stage pissing her pants about it. I kind of put it together. It was very cool and he hung around afterwards. We had a couple of beers and talked to him a bit. I generally don't like meeting other bands, especially big ones. I like people's music to speak for itself. You tend to meet people and generally speaking, good sized bands are assholes. I'm sure one day when I'm so annoyed by everybody asking me the same questions and I'm not able to walk in public, then I'll be an asshole. I'm going to take that back, I won't be that. I don't think that would ever wear off as being cool.
WHAT ARE THE PLANS AS FAR AS HITTING THE ROAD IN SUPPORT OF THE ALBUM?
We just got off of our Western Canadian tour. We were out for about a month doing a lot of shows and partying. That tour went really well. We are kind of in the planning stages of everything else.
I HOPE YOU COME TO THE STATES PRETTY SOON.
That is the next step. We don't have anything started on that yet, but the plan was to hit a couple of markets that are a little hungrier for the kind of music that we are making right now. It is really hard to tour here right now. The difference between here and the states is that the drive distances are significantly worse. Everything is in a straight line. You can't circle the way around like you can in the states and hit places on your way back. You drive all the way to one end of the country and then you drive all the way back. You often cannot hit the double shows in all those places you played in because you were just there a week before. Canada has been really hard to tour in. The shows and the tours go well, but it is a financial disaster for most indie bands. The big plan is to hit the markets that are looking for what we are doing a little bit more because there will be more financial support in it. That way we can come back and put on a really kick ass American tour.
WHICH DO YOU PREFER, THE FESTIVAL SHOWS OR THE CLUBS?
No question, it is the festivals. They are a lot more fun. The bar shows are good because there are lots of them more than anything else. Our underage shows are way better than our bar shows. I think it's an energy thing a lot more than anything else. When I was sixteen all I wanted to do was go to shows and get in the pit. As I'm getting closer to thirty, I find that I don't do as much of that anymore because we at a show one out of three nights of the year kind of thing. I think because of our energetic show, it is really easy to get the kids going and get them really into the music. That is where our biggest feedback comes from. That happens at festivals too. When you have hundreds of people out there, everybody gets excited.
THANKS SO MUCH FOR THE INTERVIEW. IT WAS SO MUCH FUN TALKING WITH YOU. WOULD YOU LIKE TO ADD OR SAY ANYTHING?
I'd like to extend a personal thank you to you. I don't know a whole lot about what you guys are doing down there, but the fact that you are talking to an indie band from Canada says to me that you support indie music and we really need that, so thank you.
Read More News
Tags:
All Else Fails , Barrett Klesko, interviews



Shauna O'Donnell

August 10, 2011


More News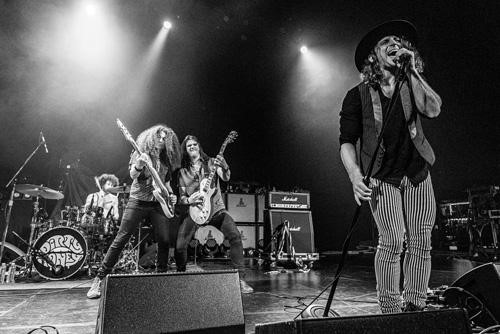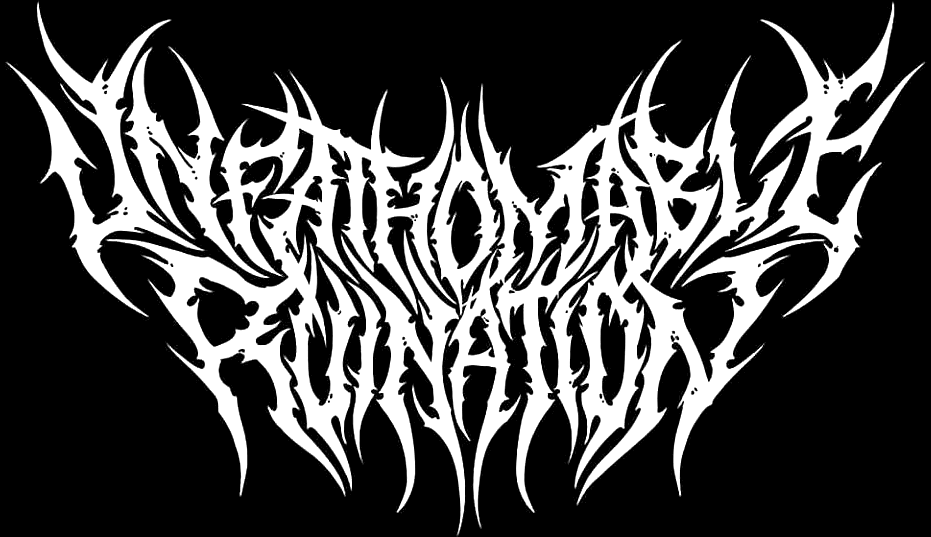 Unfathomable Ruination sign worldwide deal with Extreme Management Group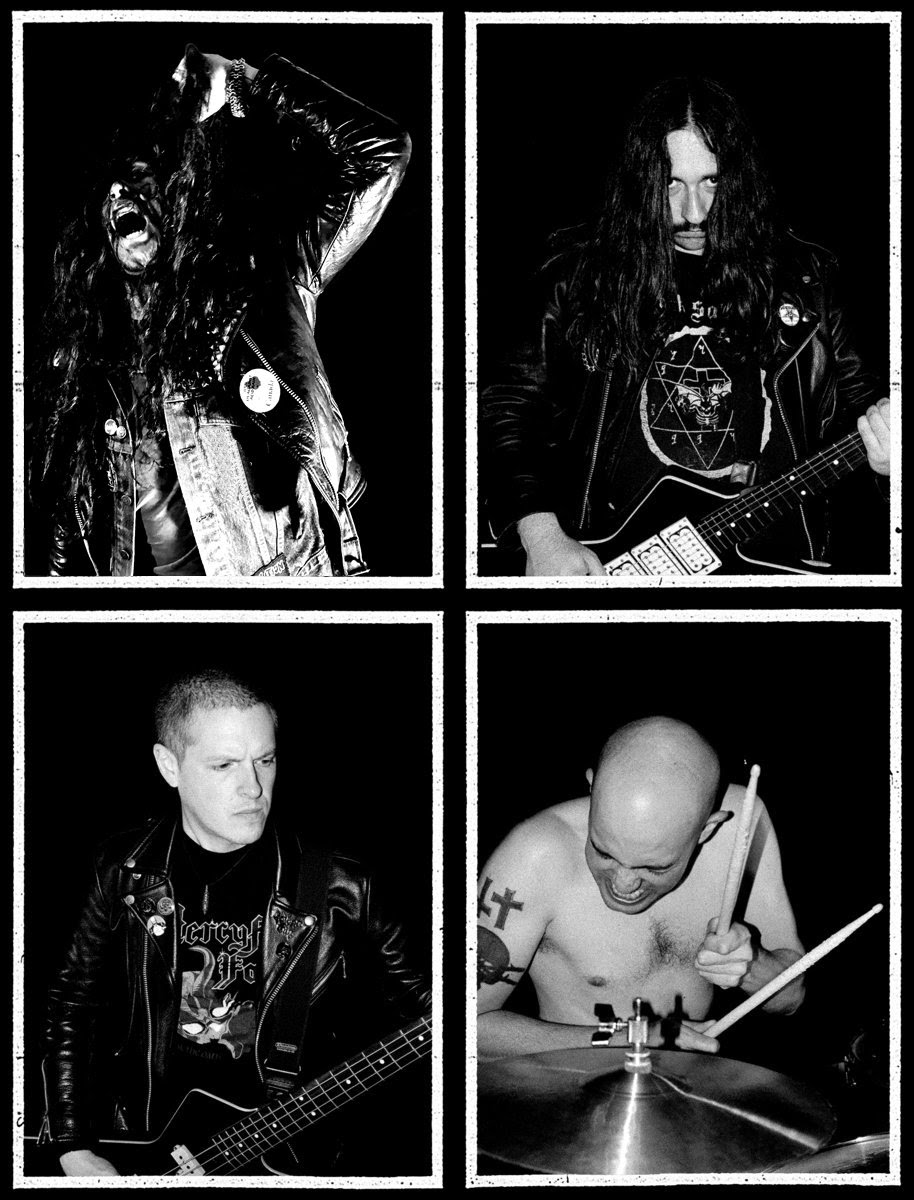 America's MALLEUS to have two EPs reissued by ARMAGEDDON LABEL
In This Moment Announce New Album "Mother," Listen To New Song "The In-Between" + Band Touring This Fall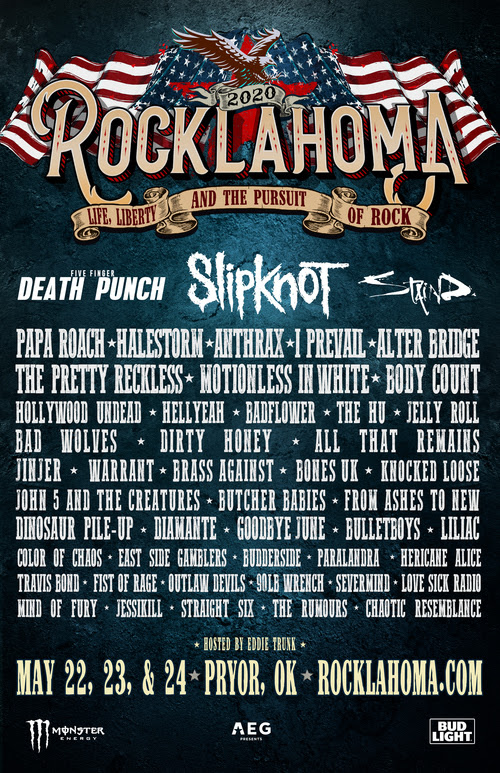 Rocklahoma 2020: Slipknot, Five Finger Death Punch, Staind, Papa Roach, Halestorm, Anthrax & Many More