Seether Interview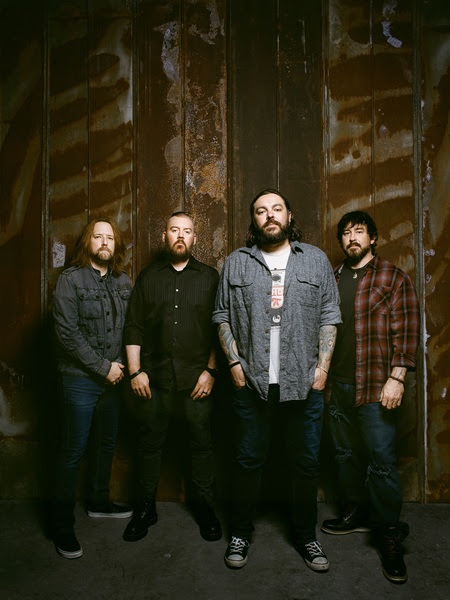 HI DALE, THANKS FOR TALKING WITH ME. HOW ARE YOU TODAY?
I'm fine thanks, how are you doing?
I'M DOING WELL, I'M EXCITED ABOUT THE NEW ALBUM YOU HAVE OUT.
Awesome, thank you.
IN MAY YOU RELEASED YOUR FIFTH STUDIO ALBUM TITLED HOLDING ONTO STRINGS BETTER LEFT TO FRAY. IN YOUR OPINION IS THIS ALBUM MUCH DIFFERENT THAN ALBUMS YOU HAVE DONE IN THE PAST?
Yes, I think it is. I think each album we do is different and a little bit unique. You are always changing as people, as a band and as musicians. I think the songs you write at a specific point in time reflect that. Each album we do is almost like a snapshot of the band at that point in time. I think it is a little bit different, but I also think it follows the Seether evolution if you will.
I WAS GOING TO SAY THAT IT SOUNDS LIKE YOU HAVE EVOLVED, BUT YOU STILL SOUND LIKE SEETHER.
I think it is always going to sound like Seether. When you get Shaun, John and myself jamming on a song the way we do and I think Shaun's voice is a big part of that too. It's always going to sound like us; it will just be a little bit different version of us.
HOW LONG DID IT TAKE TO WRITE THE ALBUM?
This one actually took quite a while. We toured on the last album for about two years and after that we wanted to take some time off and be done with the road. We took the best part of the year off with the exception of a few USO things that we did and the festival type shows we did on the weekends. For the most part we took a good long break and then started writing this new album. We all got together in Nashville and we all had ideas on our own. We went in, compared these ideas and started making them into songs. We wrote some new songs. All in all it took us about a year to get all of the writing done. It took us a long time, but I think we put ourselves under pressure to better the last album and make something that we could be proud of and not just rush something out for the sake of having a release. We wanted to put something out there that we could be proud of and that was made as good as we could.
I KNOW YOU WORKED WITH BRENDAN O'BRIEN ON THE ALBUM. I WAS CHECKING OUT HIS CREDITS AND HE HAS WORKED WITH A TON OF BANDS.
Yeah, absolutely, he was one of the names that came up when we started talking as a band about who we should have producing. Brendan's name would always come up, but with a guy like that, he has such an amazing resume and for a guy like that to want to work with you seems like sort of a long shot at times. When we heard that he was interested in working with us, that he enjoyed the band, liked some of the music that we played him and was excited about the project, as fans of his work and what he has done, I think that was a big compliment to us as a band. This guy has made some of our favorite albums and now he wants to work with us. That was kind of exciting in its own rights. It was cool, it was a good working experience and he brought a lot to the table. It was a fun album to make and I think we learned a lot from Brendan.
A LOT OF TIMES WHEN YOU LISTEN TO A RECORD YOU CAN HEAR THE INFLUENCE THAT THE PRODUCER HAD ON IT. JUST LIKE BANDS, PRODUCERS HAVE THEIR OWN SOUND ALSO. CAN YOU HEAR BRENDAN'S INFLUENCE ON THE ALBUM WHEN YOU LISTEN TO IT?
No, not really, that is one of the great things about Brendan and the reason we wanted to work with him. He doesn't have that sort of signature sound as a lot of producers have. With certain producers, you will hear a guitar tone or just a song structure and you will say "Okay, yeah this guy chopped the song up and built it." You can tell. Brendan approaches each album as its own thing and something unique. He doesn't impose his will on anything or anything like that. We used whatever instruments we wanted to use and everything was unique to this album. There was none of this "Well, I used this guitar tone and this amp on this album and that song was a hit, so let's use it on this album." There was none of that sort of laziness going on, which was really great. We went in with a fresh set of ears each day, started from scratch and there were no preconceived notions of what we wanted to do or what sound we wanted to go with. We just took it as it came, wrote songs that wanted to be written and recorded them. I don't think there is any real sort of stamp that could be defined as the "Brendan O'Brien" sound.
I LOVE THE SONG "COUNTRY SONG" BECAUSE IT IS FUN, CATCHY AND IT WAS STUCK IN MY HEAD FOR HOURS AFTER LISTENING TO IT.
(Laughs) Thank you
IT LOOKS LIKE YOU HAD A LOT OF FUN MAKING THE VIDEO FOR IT. DID YOU ENJOY DRESSING UP LIKE A COWBOY?
Yeah it actually was fun. We've always had pretty serious videos. There's not a whole lot of fooling around and smiling on camera at least, maybe behind the scenes we would be. We just wanted to do something a little bit fun and "Country Song" is such a quirky song that it would have seemed out of place to have a serious video for it. We went up to San Antonio to this weird little old western set town that they have out there. We got a bunch of people to dress as toys and we had our chaps on. We just had a ball with it. It was all fun except for the cowboy boots that they rented for us because they were two sizes too small. We all ended up with blisters on our feet after the day was done.
DID ANYTHING UNUSUAL HAPPEN DURING THE SHOOT?
No, not really, we got there in the morning and started shooting. It started getting really hot, so we sent for a couple beers and we sat back. It was definitely one of the more fun video shoots we have ever done.
YOU SHOULD HAVE BEEN DRINKING YOUR BEER OUT OF LITTLE SHOT GLASSES.
Yeah, right, we should have been drinking tequila or whiskey.
WERE ANY OF THE SONGS USED FOR MOVIE SOUNDTRACKS OR TV SHOWS?
Not yet, but that is something that we sort of explore all the time. If the opportunity comes up and it's a movie that we think is really cool and we want to be associated with or involved with, then we will submit a song. We are always looking out for that kind of thing. We don't want to give away songs to any old movie, we want to make sure if it is going to be used in a movie that it will be used in a cool way and in a pretty prominent spot in the movie. Hopefully, the movie itself will be cool. All that kind of stuff is important, like movies and video games. It's fun to be involved with stuff like that and it is a good way to get the band out there as well.
MARK KOSTABI DESIGNED THE COVER OF THE ALBUM. HE HAS DESIGNED COVERS FOR GUNS N ROSES AND THE RAMONES. WERE YOU A FAN OF HIS WORK, SO YOU REACHED OUT TO HIM TO DO YOUR COVER? IS THAT HOW IT CAME ABOUT?
Yes it was, growing up two of my favorite albums were Use Your Illusion I and II albums. When his name came up I was like "Wait a minute, isn't that?" and Shaun was like "Yeah, yeah, yeah!" Shaun has a friend in New York who is a friend of his. Shaun asked if he would submit something for the album. Shaun told him the title and everything that we were working on and he came up with the image of the guy playing the string or rope. It was awesome, we loved it. He sent us two different color variations and we picked one. It was great, we were pretty excited that he had done this for us. It is actually an actual painting that is one meter by one meter. Shaun bought the painting. It is kind of neat that he owns the actual painting that is the CD cover.
IS THERE ART INSIDE THE COVER AND DID HE DESIGN THAT AS WELL?
Yes there is art. The cover is obviously the painting and then on the backside of the painting there is a safe, so it is like if you remove the painting and then there is a safe in the wall. You open the safe and there are all these different layers to the booklet. It is kind of cool. Our guitar tech does graphic design and has worked for different companies over the years and he is now with us. He actually did all the graphics inside the album.
WELL THAT IS REALLY COOL. I'M SO EXCITED THAT YOU WILL BE ON THE UPROAR FESTIVAL THIS YEAR. TROY MC LAWHORN RECENTLY LEFT THE BAND. ARE YOU GOING TO HAVE ANOTHER GUITARIST ON THE TOUR?
No, we are going to stay a three piece now. We've been back and forth a couple times and tried to incorporate a fourth member, another guitar player. We have tried it now on two occasions, seriously we have tried it and it didn't work out. We just feel that maybe somebody upstairs is trying to tell us like "You guys started as a three piece and at the core, essentially this is a three piece band." Since Troy left we have been playing as a three piece and we are just having a ball with it. The shows are really tight and I don't think we are missing anything. I think the sound is really full. It's a lot of fun and it is a lot of freedom with just the three of us. It is just going to be the three of us from now on.
WELL GOOD BECAUSE ALL OF YOU ARE AMAZING MUSICIANS, SO REALLY YOU JUST NEED THE THREE OF YOU. ARE THERE ANY SPOTS ON THE TOUR YOU ARE ESPECIALLY EXCITED ABOUT VISITING?
Yeah there are always a couple spots that kind of stick out in our mind. Generally I think that any given city on a tour like this is going to be really packed full of rock fans who are going to come out to these shows. That is what is nice about a tour like this. I think it is going to be "the" tour of the summer. There are a lot of really great live bands. I think if anyone has that one ticket that they can buy this summer to go out to a show, I think it is likely that it will be that one. If I was going to go to a show and I could only pick one for the summer, that would be the one. Hopefully we get to play to a lot of people. It should be cool! There is going to be all kinds of things going on. There is never going to be a dull moment, so it will be a fun one.
YOU GUYS HAVE BEEN A BAND FOR TEN YEARS NOW. IS THERE ANYTHING THAT YOU HAVEN'T DONE YET THAT YOU STILL WANT TO DO?
Yes there are a couple things, a lot of which includes touring in different countries that we haven't had a chance to visit yet. I'd really love to tour South America and Russia. We've been to Asia only the one time with the USO, but I'd like to actually tour the Asian countries themselves. For me, I love playing and we all love playing as a band, so I'd say that what would be something that I'd like to do in the next couple years. It looks like we will. As far as long term goals, like ten years from now, if we can still be doing this, people are still listening, wanting to hear the music that we make and come to the shows, then that would be great. If we could have some sort of longevity that would be great.
I WOULD LOVE THAT AS WELL. I NOTICED RECENTLY THAT SOME ARTISTS ARE STARTING TO DABBLE IN OTHER THINGS LIKE WRITING BOOKS, ACTING, ETC. HAVE YOU EVER WANTED TO DO SOMETHING LIKE THAT?
Yeah, I've always been quite a practical person and I've thought "Oh man! What if something happens with the band? What am I going to do?" I really can't do anything else other than play music. Once the band is up and running I don't have much time to do anything else, so I really haven't had the chance to do anything else. I would imagine I will be involved in music for as long as I can because it is the only thing that I can do. I've been doing this my whole adult life. I guess I could go get a 9 to5 job somewhere if it didn't require any specific skills. Maybe one day if I stop playing in a band, I can be behind the scenes somewhere
YOU COULD ALWAYS MANAGE BANDS, START PRODUCING OR START YOUR OWN LABEL.
Yeah! There is a lot to do. Hopefully it isn't a bridge I'm going to have to cross for a little while to come. I think when that bridge comes, I'll cross it. I'm a believer in if a door closes, a window opens. I'm pretty optimistic.
THANKS SO MUCH FOR THE INTERVIEW. IT WAS AWESOME TALKING WITH YOU AS ALWAYS.
Absolutely! It was nice to talk to you too.
Read More News
Tags:
Seether , Dale Stewart, interviews



Shauna O'Donnell

August 25, 2011


More News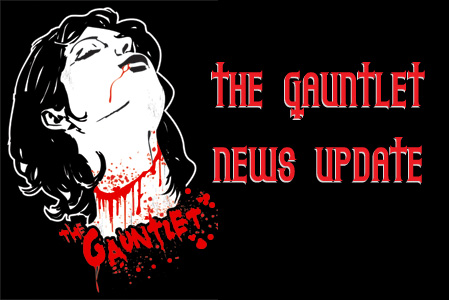 GODDESS OF FATE RELEASE "THE STRING'S ECLIPSE"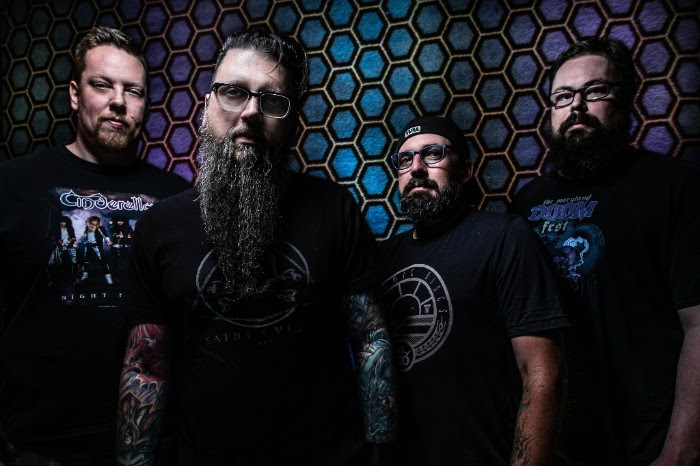 HOLLOW LEG TO RELEASE NEW ALBUM WITH ARGONAUTA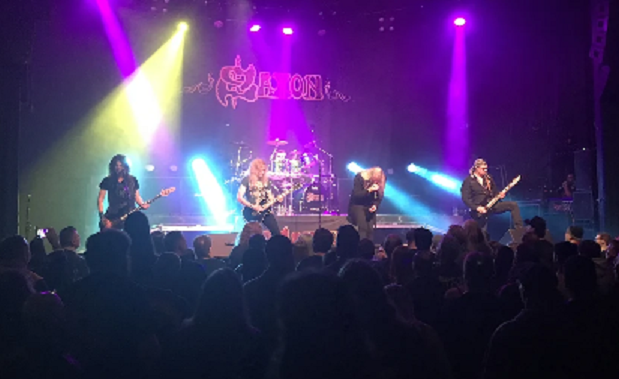 Saxon Crushes the Delmar

Hogans Goat Exclusive World Premier Video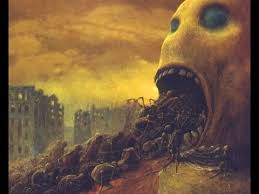 The Gauntlet: The Original Metal Site
More News