Suicide Silence Interview With Mitch Lucker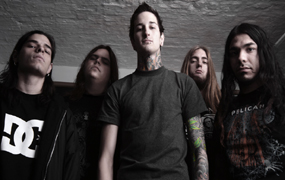 HI MITCH, THANKS FOR TALKING WITH ME TODAY. HOW HAVE YOU BEEN?
I've been very, very good. I just got to practice. We are starting rehearsals for Mayhem.
IT'S BEEN DAMN NEAR TWO YEARS SINCE OUR LAST INTERVIEW. I BET A LOT HAS HAPPENED IN THAT TIME. WHAT ARE SOME OF THE HIGHLIGHTS?
Yeah! One of the highlights is the writing and recording process of our new record. We can't wait for it to come out. We have done so much stuff that it is hard to pinpoint moments because every moment is priceless.
I WAS ACTUALLY THINKING THAT NEXT YEAR YOU WILL HAVE BEEN A BAND FOR TEN YEARS. CAN YOU BELIEVE IT HAS BEEN THAT LONG?
Yeah, it goes by fast. I think it is amazing. We have only been through a bass player change and that's it. We are very stoked about being able to have the longevity that we have.
YOU ARE JUST A COUPLE DAYS AWAY FROM STARTING THE ROCKSTAR MAYHEM FESTIVAL. HOW MANY YEARS HAVE YOU DONE THE TOUR?
This will be the second time we did it. We did it the very first year with Slipknot and Disturbed and now we are doing it again two or three years later. We are really happy about it.
I BET YOU ENJOYED PLAYING WITH SLIPKNOT.
It is one of our favorite bands, so watching them every night was huge for us.
ARE YOU FRIENDS WITH ANY OF THE BANDS ON THE TOUR?
Yes, we are really good friends with the All Shall Perish guys as well as the Machine Head guys. We've toured with Machine Head, this will be our third or fourth time. Every time I tour with them it is really good times. They are really cool guys.
YOU ARE GOING TO BE DOING SOME SEPARATE SHOWS WITH SOME OF THE BANDS ON THE TOUR. WHY DID YOU DECIDE TO DO EXTRA SHOWS?
It's a lot more fun for us to not just do the festival shows because the festival shows have the big barriers and stuff like that. When we do the headlining shows we have way more of an intimate crowd. They are more like Suicide Silence fans, not just a whole festival crowd. They are just your fans. It ends up making it a lot more fun.
YOU ARE GOING TO BE ON THE EXTREME STAGE WITH ALL SHALL PERISH AND MACHINE HEAD. WILL YOU BE DOING ANY MEET AND GREETS AT MAYHEM?
Yes, everyday 20-30 minutes after we play we will be signing at the Rockstar tent. The fans will have a chance everyday to come out get something signed and take a picture.
WILL YOU HAVE THE NEW ALBUM WITH YOU ON THE TOUR?
Yes we will. It comes out on the 12th, so it won't be there the first day, but two days into the tour it will be there.
YOU HAVE AN ALBUM COMING OUT CALLED THE BLACK CROWN ON JULY 12TH. TELL ME A LITTLE ABOUT THE ALBUM COVER. IT HAS A LOT GOING ON.
Yes, the album cover is just the Black Crown. It's more so just to do with we are crowning ourselves as the king of what we do. Every time you put a Slipknot CD in your CD player, you know it's Slipknot. Every time you put a Deftones CD in your CD player, you know it's the Deftones. With this record, we are crowning ourselves with "this is our sound." When you put The Black Crown in your CD player, after thirty seconds of the song you know who it is. It is the common sound that we have created. We just wanted to have something that basically symbolized. It's an image. The band is from Corona and all the music was written here in Corona and Corona itself is a crown. We wanted to crown it, give it our name. This is what we do and this is us at our finest.
YOU'RE STILL IN CORONA?
I live in Huntington, but I just got out here today for the rehearsals. We rehearse today, then tomorrow we have sound check and then we just sit on the bus and wait until the next day to jam.
ARE YOU SHARING YOUR BUS WITH ANYONE?
No, it's just us because we have a big crew.
HOW HOT IS IT TODAY IN CORONA? IT IS REALLY HOT HERE IN WHITTIER.
It is disgustingly hot. We had to sit in traffic on the 91 fwy. for close to two hours and it was scorching, fucking hot. It was miserable.
THERE ARE A LOT OF EDITIONS FOR THE CD. I NOTICED THAT BANDS HAVE BEEN DOING THAT A LOT, PUTTING OUT DIFFERENT VERSIONS. WHY IS THAT?
It's to encourage the kids to actually buy the music. Nowadays kids don't buy music, they just download it illegally. We are trying to encourage kids to support the bands they like and actually buy the record.
YOU GUYS RENTED A CABIN AND STAYED IN IT TO WRITE THIS ALBUM. WAS IT IN BIG BEAR?
Yeah, it was in Big Bear. We were there for one month exactly. For the first two weeks they had the most snow that they have had in years. We couldn't leave the cabin if we wanted to for the first two weeks. A guy would come and deliver alcohol to us in this big ass tractor. It was pretty cool.
THAT IS COOL! HOW WOULD YOU DESCRIBE THIS RECORD IN COMPARISON TO YOUR PREVIOUS ONES?
It is definitely more us. Lyrically for me, it is more personal. It's very heavy, very catchy, very bouncy and it is everything that the other records kind of lacked, but we capitalized on the parts that the fans go crazy for.
ALL BANDS GROW, MATURE AND EVOLVE OVER TIME. IS THAT EVIDENT ON THIS RECORD?
Massively yes! You can hear it in the songwriting because it is actual songwriting. It's actual song structure.
YOU GUYS ARE NOT SLOWING DOWN ANYTIME SOON. I WAS LOOKING AT YOUR TOUR SCHEDULE. YOU ARE GOING TO BE EVERYWHERE. THIS WAS YOUR FIRST TIME PLAYING ALL OF THE EUROPEAN FESTIVALS RIGHT?
Yes, this year was the first time we did all of the Euro festivals. We just got back three or four days ago and it was awesome.
YOU ARE GOING BACK TO EUROPE AGAIN THIS YEAR.
Yeah to do the Never Say Die Tour. We are headlining and then there a bunch of support bands coming with us. There are a lot of good bands, so I'm stoked.
IS THERE ANYPLACE YOU ARE GOING THIS TIME THAT YOU HAVEN'T BEEN TO BEFORE?
Not that I know of. We have been multiple times, so it's more like revisiting friends at places we've been.
IS THERE ANYWHERE YOU WOULD LIKE TO GO THAT YOU HAVEN'T BEEN TO YET?
Yeah, I'd like to go to Japan and Indonesia. Those are two places I'm really excited for. We have a lot of fans from those places.
HOW DO YOU HOPE TO BE REMEMBERED AFTER ZOMBIES TAKE OVER LOS ANGELES?
Ah man!!! I have so many zombie plans and strategies. I'd just be like zombie killer #1. People would be like "Wow! That guy is good at killing zombies!"
DO YOU PLAY A LOT OF ZOMBIE GAMES ON X-BOX AND STUFF?
Oh yeah! Everyday!
SO YOU WOULD BE A GOOD PERSON TO KNOW IF ZOMBIES TOOK OVER.
Yeah! You can come hang out with me. I'll keep you safe.
AWESOME! THAT'S GOOD TO KNOW. THANKS SO MUCH FOR THE INTERVIEW. GOOD LUCK ON THE TOUR AND BE SAFE.
Thank you very much. I appreciate it. I'm sure we will talk soon hopefully.
WAS THERE ANYTHING YOU'D LIKE TO ADD OR SAY?
Get the record and come see us play live! We are playing the new stuff on the tour.
Read More News
Tags:
Suicide Silence, Mitch Lucker , Mitch Lucker, interviews



Shauna O'Donnell

July 08, 2011


More News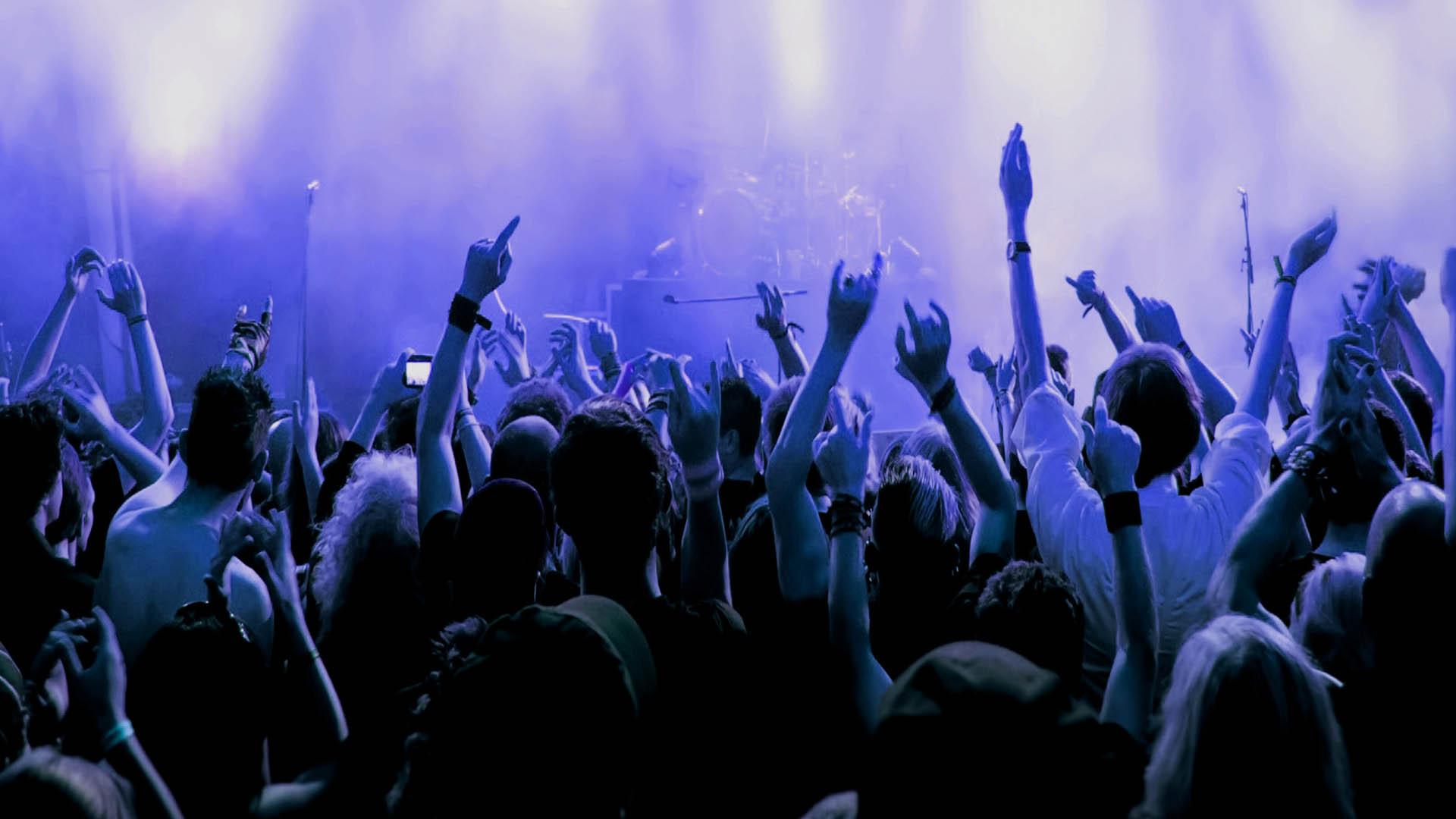 Gauntlet Announcement!!!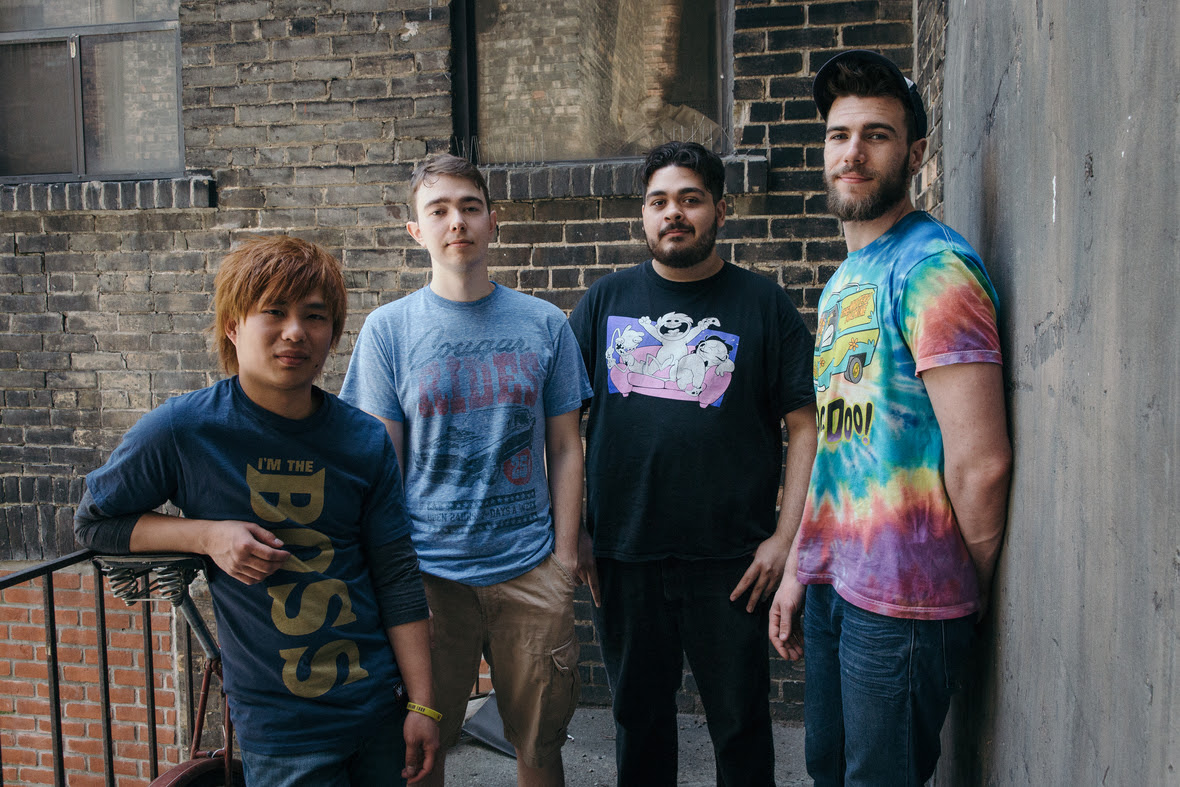 Minority 905, Not following Anyone - LEADING INSTEAD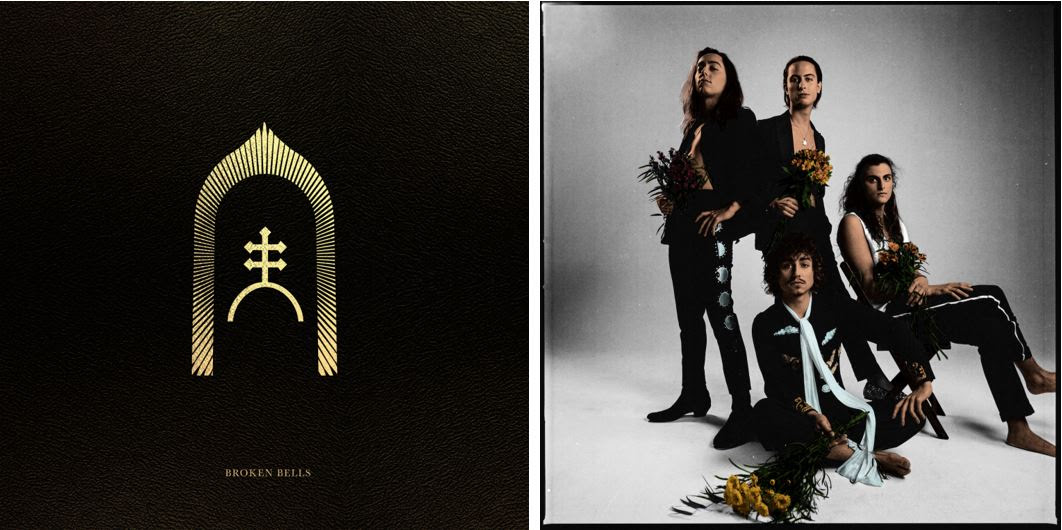 GRETA VAN FLEET PREORDER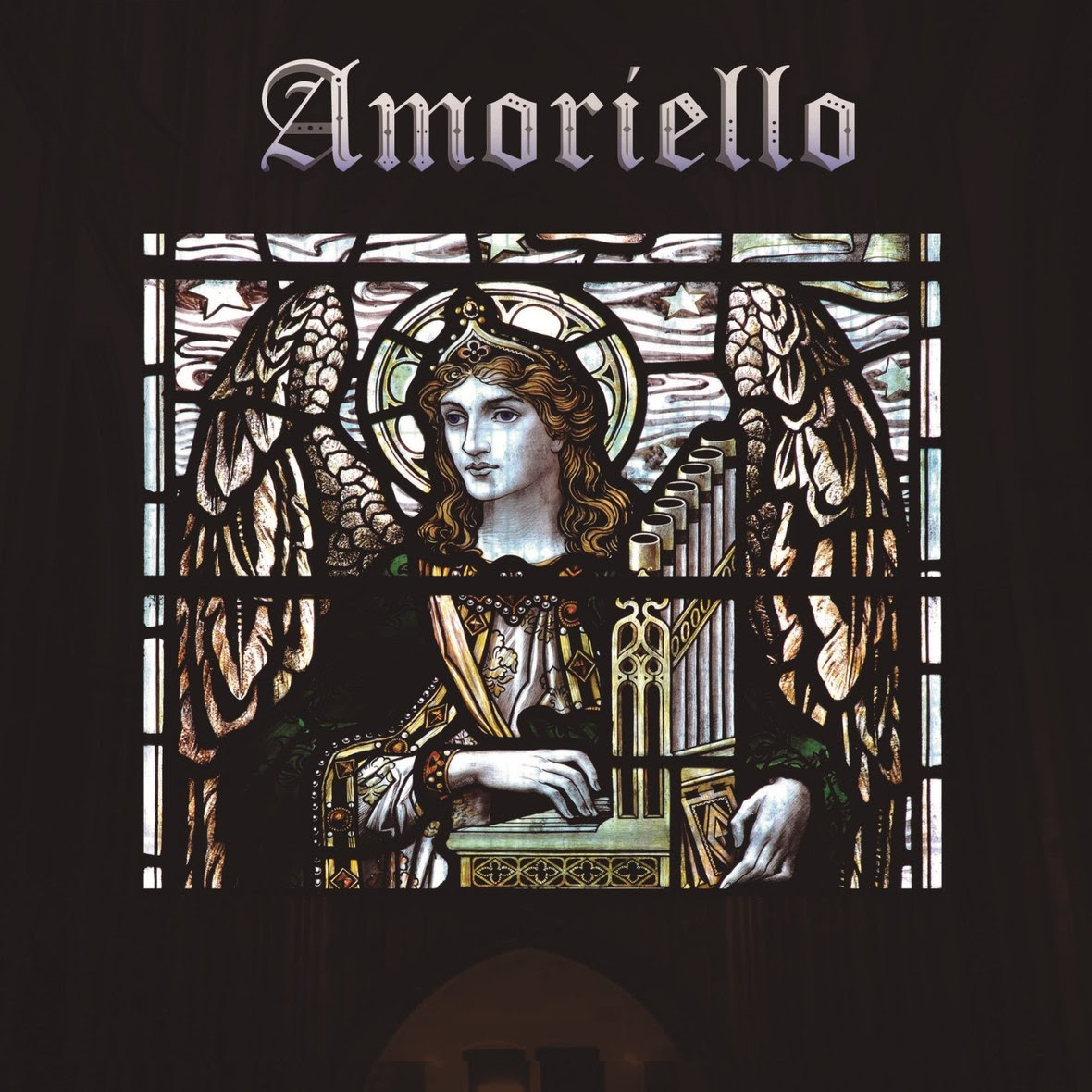 AMORIELLO Reveals First Teaser

ARCHGOAT
More News