Trivium Interview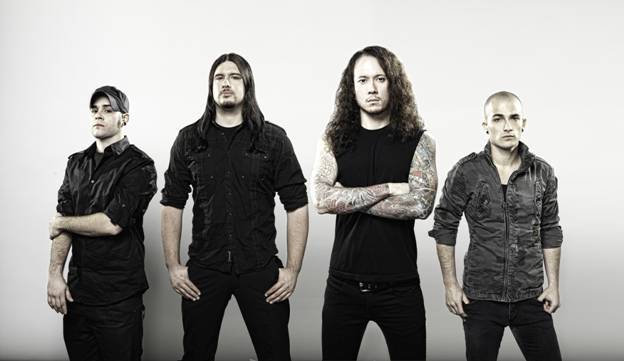 GOOD MORNING COREY,
Hey, how are you doing?
GOOD, HOW HAVE YOU BEEN?
Good!
YOU ARE ABOUT A WEEK AWAY FROM THE FIRST DATE OF MAYHEM. ARE YOU ALL READY TO GO?
Almost, we are still doing some rehearsals and we have to pack up all of the gear. We are pretty much ready to go and we are looking forward to it. We are making sure we don't forget anything.
THIS IS YOUR SECOND TIME PLAYING MAYHEM RIGHT?
Yes, we did it in 2009. The tour was a blast. It was one of the best tours we have ever been on, so we are looking forward to doing it again this year. There are a lot of killer bands that we are friends with so we are going to hang out. Also it is the first tour for the new album. It's a great opportunity to play in front of a lot of people and make people aware that we have a new disc coming out. We are chomping at the bits to get out and start playing again.
YOU HAVE PLAYED A FEW OF THE NEW SONGS FOR FANS BEFORE. WHAT WAS THE REACTION TO THEM?
We did one little tiny promotion show over in England about a week ago. We played the "In Waves" track which has been out online for a while. People have had a chance to get to know that song and learn it, so when we played it live it was fantastic. Playing the new stuff is a lot of fun for us. The crowd reaction was great! Now that we have another new song that we put out two days ago, the people who are internet savvy will be able to know the songs and react to them really well. We are looking forward to playing new stuff for everybody. So far the one show that we played the reaction was super killer. Hopefully that continues through Mayhem.
IT MUST BE EXCITING FOR YOU TO GET BACK OUT ON THE ROAD.
The last time we toured it was March of 2010. Right after we got done recording the record, we did a three week tour in Australia with Disturbed, but it was only like nine shows and a lot of days off. Mayhem is going to be fun because we get to play more consistent and get into a groove. It will be fun to get on a tour that lasts for a while.
WHAT DO YOU DO TO OCCUPY YOUR TIME ON THOSE LONG BUS RIDES?
I enjoy being on a bus more than having to fly. Like with Australia you have to fly to every gig. You have to wake up early to go to the airport. If you are on a bus, after you've done a show you just climb on the bus and the whole band and crew is on the bus so we just kind of hang out. You can go to bed whenever and wake up whenever, so being on a bus is kind of like hanging out at home. It's just a more enclosed space and you're moving. You have TV and internet on the bus, so it's very chill and there are plenty of things to do to pass the time. We've gotten used to being on a bus. We've adjusted and it's a pretty normal thing to us now.
ARE YOU SHARING YOUR BUS WITH ANYONE?
We're not; it's just the band and a couple crew guys. We have a pretty spacious bus, so we get to kick back and relax.
ON AUGUST 9TH 2011 YOU WILL BE RELEASING YOUR FIFTH STUDIO ALBUM TITLED IN WAVES. HOW MANY OF THE SONGS OFF THE NEW ALBUM WILL YOU BE PLAYING AT MAYHEM?
We play the majority of the tour before the record comes out. We have two songs online now, so we will be playing those two and then we are throwing in a third that no one has heard yet. In the thirty minute set that Mayhem has we can play about six or seven songs, so we are splitting it in half playing half new and half old. Later in the tour when we play the main stage we are going to be throwing in a different song which is going to be our first mainstream radio single that Roadrunner is pushing. We will be mixing it up here and there, throwing in different songs and kind of rotating them around. People will hear a good amount of new stuff to get them all excited for the new record.
YOU INCORPORATED A LOT OF VISUALS THIS TIME. WHAT IS THE UNIFYING THEME OF THE ALBUM?
I just think that compared to other records, this record is the first one that we have really tied in the music, the artwork and all of the visuals to make one cohesive package. Everything comes together to make one conceptual piece instead of the music videos being completely separate. We tried to tie in everything that promotes the band into a cohesive vision and make it one big package. When you listen to the music, the visuals kind of add to it and paint a bigger picture than just a standard record that has a cover and videos. We really spent a lot of time on all of the other stuff besides the music to make that happen. We wanted to step up that aspect of our band and offer something more to the record than just a disc full of new songs.
YOU HAVE WORKED WITH PAUL ROMANO IN THE PAST AS FAR AS ARTWORK. WHO DID YOU WORK WITH THIS TIME?
On this record we were very hands on. We found an artist that we were friends with in our hometown that worked with us and we worked with him right along the way with what we wanted to do with the record and how we wanted to visually come across. We were a lot more hands on then we were with Paul where we would just send him the music and he would do his own thing and then show us. It was his vision of what he thought the record would look like and this time it was our vision with the help of people that could actually create that stuff to make it come to life. This one is more visually representative of what the band is looking to do than any other record we've done.
AS FAR AS THE STAGE SHOW IS CONCERNED, DO YOU HAVE ANY SPECIAL TRICKS UP YOUR SLEEVE AS FAR AS VISUALS GO?
We have a lot of ideas; it's just depending on the tours and budgets. We have a lot of ideas that we want to incorporate into our show that takes the visual side of the record and brings it to the live show. We just have to get a bit bigger and have the monetary funds to make it all come to life. Hopefully, after the record comes out and people really dig it, it grows and the band grows we will be able to add more of that stuff into the show. With Mayhem we don't have as much space to be able to put all of that shit on stage or be able to pay for it all at this point in time. Hopefully, down the road we will be able to bring all of that stuff to make a really crazy, awesome, visual live show that goes along with the record.
THIS IS THE FIRST ALBUM TO FEATURE THE NEW DRUMMER NICK AUGUSTO. WAS HE A BIG INFLUENCE ON THE DIRECTION THIS RECORD TOOK?
He can do it all; he is a very versatile drummer that has amazing skills. We weren't limited in what we could try or what we could do with our music. His personality and our chemistry with him working made putting the songs together really easy. It was a really good working environment that we created and the vibes were killer, so there was always new shit coming out. We were vibing off each other and throwing ideas out. He comes from an extreme metal background, so his drumming style on the record really adds another level of energy and intensity to the playing and the overall songs that we have been looking to capture. On the overall recording of the record you can definitely hear that his playing added to the overall sound and the record is a lot more energetic and intense. There is an energy to this record that the last couple records didn't have. We are really excited. There are things on this record that he does that really takes it up a notch for our sound. He also does some things on the record that are new for us as far as the drum department goes. He definitely helped expand our sound and push the boundaries of what we do with our music. He is a great addition and he helped see this record through to the end to make sure it was everything we wanted it to be.
LET'S TALK ABOUT THE VIDEO FOR "IN WAVES" WHICH IS THE TITLE TRACK OFF THE NEW ALBUM. FIRST OFF THE VIDEO IS 7 MINUTES LONG.
Yeah
YOU GO ON A JOURNEY THROUGH THIS VIDEO. WHERE WAS IT FILMED?
We filmed all of the stuff in the woods out on a 7,000 acre nature hunting reserve down here in Florida that Matt's wife's family has a camp on. We got permission to shoot out there. All of the water and underwater stuff was shot right down the street from where we live at a scuba training center. It definitely doesn't look like we are in a swimming pool, but with camera tricks we made it sit really well and we got what we needed out of it. We wanted to make a video that was different from the standard metal video where the band is playing in a room, jamming out and trying to look all mean. We wanted to do something that was more interesting and cinematic. We felt that would represent the feel of the record better than just the band performing. We've done that video so many times.
WELL YOU PULLED IT OFF. IT LOOKS MORE LIKE A MOVIE THAN A MUSIC VIDEO.
The guy that we have used for our last four or five music videos' main passion is film and making movies. When we brought the idea for this video to him, he was really excited because he got to tap into his more cinematic skills and interest in filming. I think he did a fantastic job at creating more than just a music video. We are really happy with how it came out. We have definitely made it a point to our label and everybody that this video has a storyline and with every video that we make we want to continue to build off that. Eventually when we make all of the videos for this record it will make one long show when you tie it all together. Let's see if we get the permission to spend the money to be able to see that all the way through. We are working on another video at the moment. We are getting all of the ideas figured out so hopefully there will be a continuation or prequel to the one already seen.
WHAT IS THAT OBJECT YOU SEE IN THE SKY A THE END OF THE VIDEO?
With the lyrics and with what anything means on the record, we wanted to kind of just leave it open to interpretation for the listener to figure out what they want. I think that makes a stronger connection. If you tell exactly what it means, they don't find their own meaning to it that connects them and makes it more personal to the listener. We wanted to spark the imagination of the listener with all of the visual stuff. Through all of the interviews we've done, we have heard many awesome interpretations as to what the image on the cover means or what the title represents for the record. It's really cool to hear people's imaginative ideas for what everything means. It has definitely done its job so far, so we are going to continue to see what everyone comes up with.
THE FIRST THING THAT CAME TO MY MIND WAS THAT THE IMAGE ON THE COVER WAS SOME SORT OF ALIEN MOTHER SHIP.
That's the first time I've heard that one. There have been a lot of broad interpretations, which is cool.
IT LOOKS LIKE AFTER MAYHEM YOU WILL TAKE OFF FOR A COUPLE MONTHS AND THEN GO OVERSEAS UNTIL THE END OF THE YEAR. WILL YOU BE PLANNING MORE U.S. DATES FOR NEXT YEAR THEN?
Actually after Mayhem we have a couple weeks off. All of the stuff that is online is stuff that has been confirmed, but there is a lot of stuff in the works that has not been announced. Hopefully if everything works out we should be possibly touring in the U.S. again in mid September through the end of October. There will be another tour there that hasn't been announced or confirmed. We are still working on that. Once it gets locked in then people will be hearing about it. There is possibly a really interesting tour in the works beginning of next year in the U.S. with another really amazing band. We will have a lot of really cool tour stuff up our sleeves if everything works out. Everyone in the U.S. will have plenty of chances in the next year to see us on a bunch of different tours.
THANKS SO MUCH FOR THE INTERVIEW. IT WAS REALLY GREAT TALKING WITH YOU AGAIN. GOOD LUCK ON THE TOUR AND BE SAFE.
Awesome! Thanks so much! Have a good day.
Read More News
Tags:
Trivium, COREY BEAULIEU, Roadrunner Records, COREY BEAULIEU, interviews



Shauna O'Donnell

July 01, 2011


More News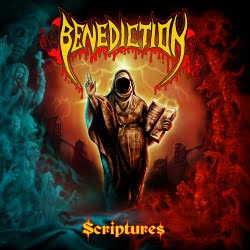 Benediction to release their newest album titled, "Scriptures" next week!
Louisiana's ROMASA to release their new album "Insufferable Cave of Rotting Aspiration" EP this month via Hand Of Death Records!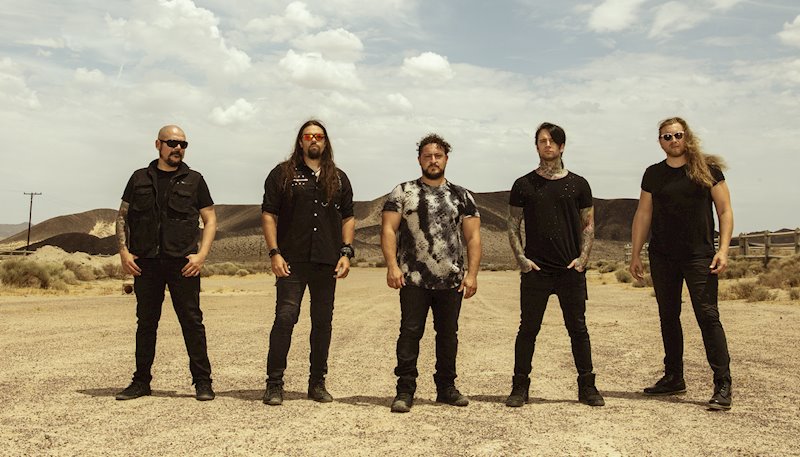 Zero Theorem Launch New Song "Translucent" With Epic Sci-Fi Inspired Video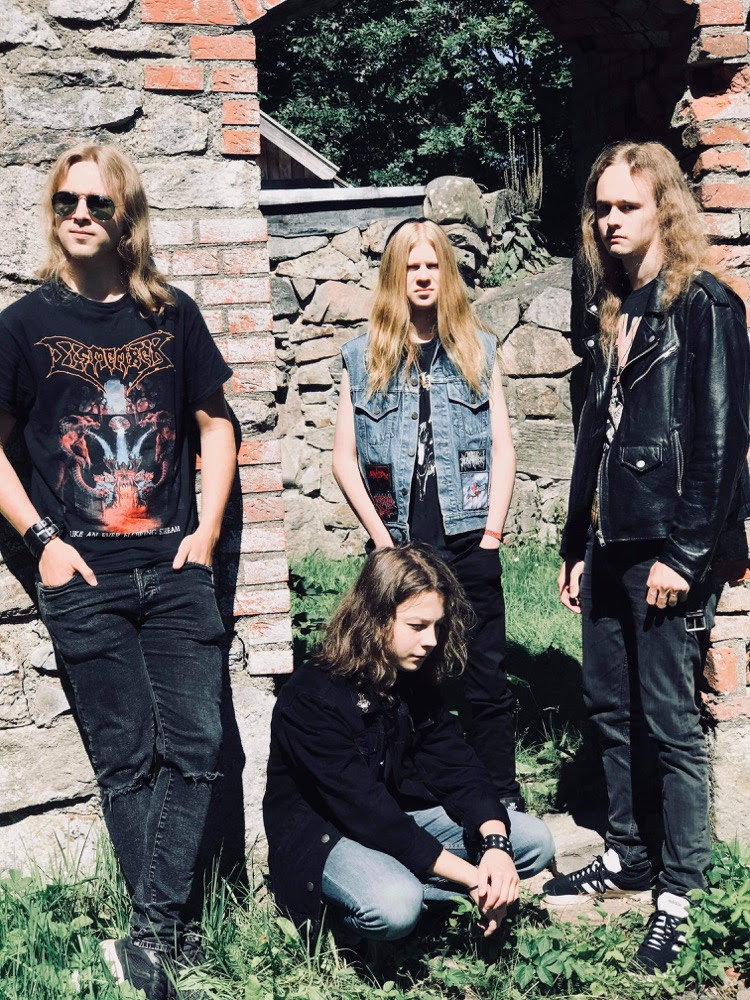 SARCATOR premiere new track at "Deaf Forever' magazine's website - featuring the son of THE CROWN's Marko Tervonen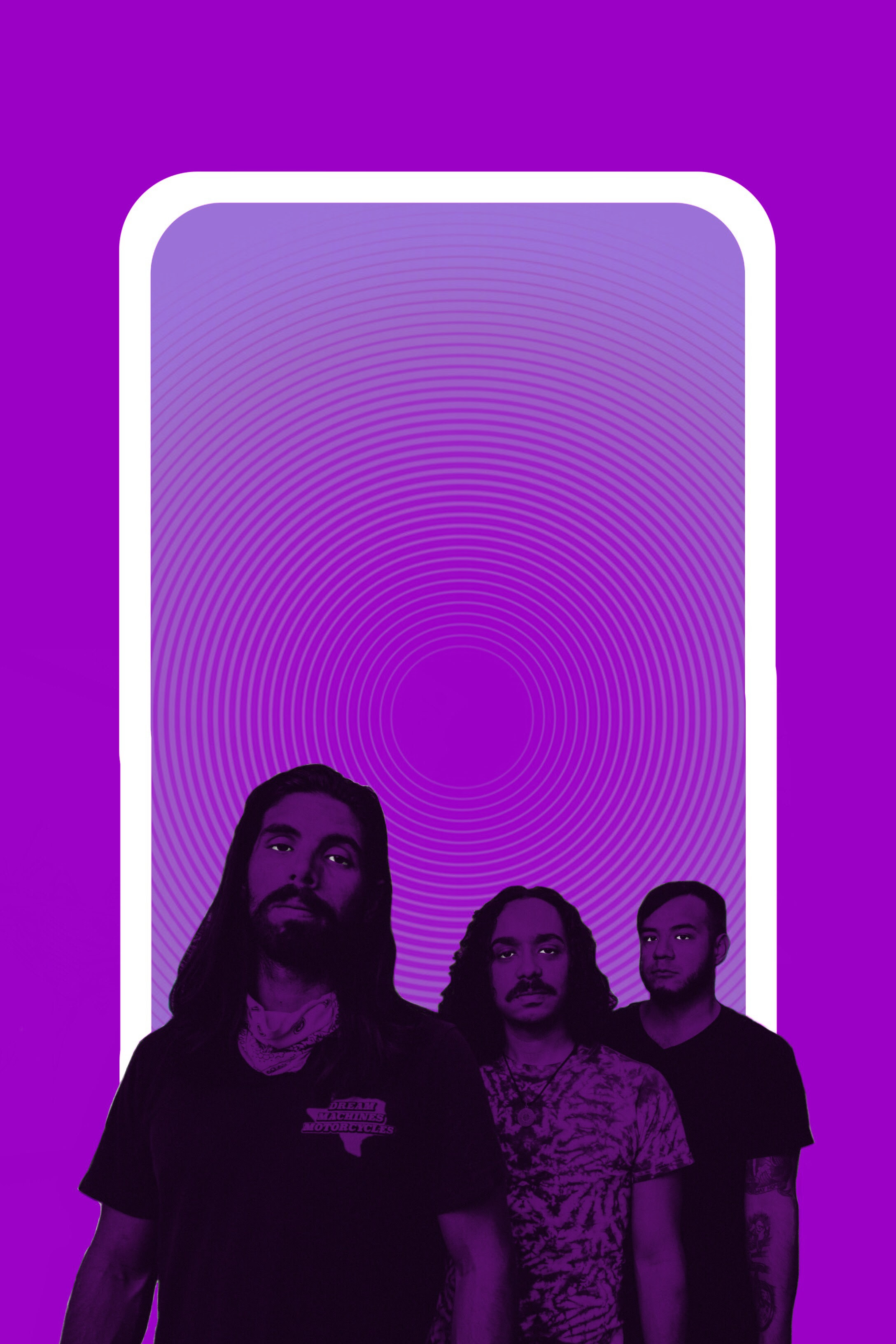 HOLY DEATH TRIO RELEASE NEW SINGLE "BAD VIBRATIONS"