Red Fang Interview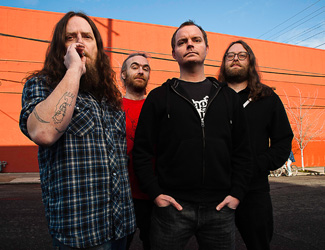 THANKS FOR TALKING WITH ME TODAY. HOW ARE YOU DOING?
Good, how are you?
I'M DOING REALLY GOOD. YOU JUST GOT BACK FROM EUROPE DIDN'T YOU?
Yeah, we just got back on Sunday night.
WOW! YOU HAVEN'T BEEN HOME THAT LONG THEN.
I haven't even really unpacked yet. I have to start re-packing next week too.
HOW DID IT GO OVER IN EUROPE?
It was great, super good. It was our first time over there, so we didn't know what to expect from the crowds, but we were overwhelmed. It was awesome.
OH GREAT! THE FESTIVALS OVER THERE ARE DIFFERENT FROM THE ONES WE HAVE HERE AREN'T THEY?
Honestly, we played two festivals over there, but we haven't played very many here. Everything is just so different over there, it is awesome. I love it!
YOU ARE ABOUT TO GO OUT ON THE ROCKSTAR MAYHEM FESTIVAL. ARE YOU EXCITED ABOUT IT?
We are super excited. We have never done anything like THIS. It's on such a big scale. It is going to be weird playing at 2:30 in the afternoon everyday, but I think I will get used to it.
WHO ARE YOU EXCITED ABOUT SEEING PLAY?
Definitely Unearth, Kingdom of Sorrow and I've never seen Megadeth.
I'VE SEEN MEGADETH PLAY A COUPLE TIMES. THEY ARE AWESOME!
I just saw Judas Priest play for the first time at Hellfest in France. That just totally blew my mind. He still has the voice, it was awesome.
YOU GUYS WILL BE ON THE JAGERMEISTER STAGE ALONG WITH UNEARTH AND KINGDOM OF SORROW. I KNOW YOU LOVE BEER, THAT IS APPARENT, BUT HOW MUCH JAGER DO YOU THINK YOU GUYS WILL CONSUME ON THIS TOUR?
We will probably consume too much. Maybe I should start trying to keep track, but I'm sure after a week or so I won't be able to keep up with the tally much.
YOU SHOULD SAVE THE BOTTLES AND USE THEM FOR THE NEXT VIDEO.
Oh yeah! We could smash a thousand Jager bottles. We are always thinking about shit to smash.
YOU ARE SHARING A TOUR BUS WITH UNEARTH RIGHT?
Yes!
FOR SOME REASON I AM PICTURING BEER CANS ALL OVER THE FLOOR OF THE BUS.
Uh yeah, it might happen.
WHICH ONE OF YOU IS THE TIDY ONE OF THE BUNCH?
I would say Aaron is the most tidy. He is good at arranging and re-arranging shit so that everything fits in a nice tight package. He is our van Tetris Master.
ARE YOU HAPPY ABOUT SHARING A TOUR BUS?
Yeah, I'm stoked, I haven't met these guys yet, but I keep running into people that have. Everyone says they are awesome, so I'm sure it will be a good time. It's going to be a helluva good time, a big six week party.
YOU'LL BE DOING SOME SEPARATE DATES WITH SUICIDE SILENCE AS WELL RIGHT?
Yeah I think so, I'm not exactly sure which ones we are doing and which ones we are not. I can't remember which ones. Everything is kind of a blur these days because we have been on tour a lot and I can't keep track of cities and dates sometimes.
ON APRIL 12, 2011 YOU RELEASED MURDER THE MOUNTAINS. YOU WORKED WITH CHRIS FUNK ON THE ALBUM. WAS THIS YOUR FIRST TIME WORKING WITH A PRODUCER?
Yeah, it was, so it was really weird going into it because we didn't know how it was going to work. Chris is fucking amazing so it was really good. He is a super easy, chill guy to work with, so he made it easy for us for sure.
WHERE WAS HE THE BIGGEST HELP OR INFLUENCE WHEN HE WAS PRODUCING FOR YOU GUYS?
He was a big help with organizing and scheduling everything, so we didn't have to worry about any of that shit. He brought in a ton of gear that he let us borrow that we wouldn't have had access to otherwise. He didn't really influence the songs, but he was awesome with the recording aspect of it. He hooked us up with Vance Powell for the mixing and that probably wouldn't have happened without him either. Vance is a genius.
I WAS TALKING WITH TREVOR FROM UNEARTH AND WE AGREED THAT YOUR SOUND REMINDS US OF CLUTCH. DO YOU GET THAT A LOT?
We get all kinds of comparisons. Sometimes they make sense to us and sometimes they are totally out of left field. Everybody's ears are different. It is hard to classify our style. We don't really consider ourselves to be metal. I guess we are just like a heavy rock band, so I'm sure we are going to get compared to all kinds of bands like Clutch, Mastodon, Soundgarden and we even got Primus once.
EVERYONE INTERPRETS THNGS DIFFERENTLY, BUT THAT'S WHAT MAKES THE WORLD GO AROUND.
Yeah, we did a tour with Clutch once and it was fucking amazing. Their fans are awesome, so that is fine if people compare us to Clutch because they are doing really good. They are super nice guys.
HOW LONG HAVE YOU BEEN PLAYING TOGETHER?
We have been playing together as Red Fang, for almost six years. Our first show was New Year's Eve of 2005, so this New Year's it will be our sixth anniversary. We were all in bands together too over the years. Some of us have been playing together for ten years and some of us have been playing together for fifteen years.
NO WONDER BECAUSE YOU GUYS GEL REALLY WELL TOGETHER.
Yeah, we've all known each other for a really long time.
I HAVE TO TELL YOU THAT I THOROUGHLY ENJOY WATCHING THE VIDEOS YOU GUYS MAKE. THEY ARE PROBABLY MY FAVORITE. THE VIDEO FOR "WIRES" IS GENIUS. WHOSE IDEA IS IT FOR THESE CONCEPTS?
Well both of the videos were made by a friend named Whitey Mc Connaughy. He came up with the concept for both. For years we were bugging him make a video, make a video, make a video and then finally he had an idea for the "Prehistoric Dog" video. He pitched it to us and we loved it. He fucking pulled it off, so of course we wanted to do another one with him. He pitched the idea for the "Wires" video and we loved that, so we did that.
DID YOU DO ALL OF YOUR OWN STUNTS?
Oh yeah!
IT LOOKED DANGEROUS.
It was! It was ridiculous. I had glass in my underwear after we smashed the pinball machine. It was pretty intense. There was lots of glass everywhere. Not much blood though, we were pretty good about only getting small cuts.
IT LOOKED LIKE FUN THOUGH.
It was a blast! Are you kidding me? How often do you get to smash shit like that? At first it's scary because you are used to braking and avoiding crashing through something, so the first couple times we were smashing big stuff, like the milk was the first one, it was really scary. It's a heavy impact, but after a while though it got less scary and super fun.
WHAT'S COOL ABOUT THE VIDEOS IS THAT THEY KEEP YOU GLUED TO THE SCREEN BECAUSE YOU JUST HAVE TO KNOW WHAT IS GOING TO HAPPEN NEXT, ESPECIALLY WHEN YOU WERE IN THE STORE BUYING THE MILK. I WAS LIKE "WHAT ARE THEY GOING TO DO WITH ALL OF THAT MILK?" I HAD A LOT OF THOUGHTS GOING THROUGH MY HEAD LIKE "ARE THEY GOING TO DRINK IT WITH THE BEER?"
Yeah, that is Whitey's genius. He is a helluva writer/director/filmmaker/badass! The concepts we have to give credit hands down to Whitey. We were all hands on as far as being there all the time working on shit and smashing shit.
ARE YOU GUYS PRETTY HANDS ON WITH EVERYTHING THE BAND DOES SUCH AS THE CREATIVE PARTS LIKE THE ALBUM COVER, ETC.?
We farm out a lot of art because none of us are visual artists. Orion did the album cover and it's amazing. We kind of just gave him some direction, told him what we wanted, gave him some examples and he came up with something amazing I think.
WHAT ARE THE PLANS AFTER MAYHEM? DO YOU HAVE MORE TOURING PLANNED?
We have some possible tours that are in the works, but aren't confirmed yet. I'm hoping to have at least a couple months to hang out at home after Mayhem. We haven't been here since February or March. We will probably take a little break from touring and then do some Fall/Winter tours. We will see what happens.
WHAT'S IT LIKE BEING THE ONLY GUY IN THE BAND WITHOUT A FABULOUS BEARD?
It's kind of like being in ZZ Top, which is one of my favorite bands of all time. For this past European tour, I grew a mustache so I'd be a little bit more like Frank Beard, so at least I have that. Now I am clean shaven baby face for the next couple weeks.
A LOT OF BANDS FIND IT EASIER TO HAVE BEARDS WHILE ON THE ROAD BECAUSE SHAVING CAN BE AN ISSUE SOMETIMES. YOU CAN'T ALWAYS GET A SHOWER OR A SHAVE, SO IT'S JUST EASIER TO GROW A BEARD.
Oh yeah, those guys have it easy, but that's why I keep my shit short. That way it doesn't get in my mouth while I'm sleeping. Those guys are always gagging on their hair. I can just wake up and go.
YOU CAN RUN YOUR FINGERS THROUGH IT AND YOU'RE DONE.
Yeah exactly!
I HAPPEN TO THINK THAT DRUMMERS ARE VERY COOL.
Well thanks!
A LOT OF DRUMMERS THINK THEY DON'T GET THE RECOGNITION THEY DESERVE. DO YOU FIND THAT TO BE TRUE?
Oh no! I like sitting behind some shit. I don't need to be out there in the front. I don't need recognition. It's weird anyways when people recognize you from being in a band, so the less that happens the better for me.
REALLY?
Oh yeah! I like being in the back. It's easier and I can get away with wearing shorts and no one cares. Drummers can wear whatever they want and no one gives a shit.
SOME DRUMMERS WANT TO BE THE STAR OF THE SHOW.
That's when they start playing guitar.
WHO ARE YOUR DRUMMING HEROES?
I have lots of them. My number one top, my God, is John Bonham. There is also Dave Lombardo, Steve Shelton and Coady Willis to name a few.
THANKS SO MUCH FOR THE INTERVIEW. I CANNOT WAIT TO SEE YOU GUYS PLAY SOMETIME BECAUSE I HAVE BECOME A HUGE FAN OF THE BAND. I LOVE YOUR MUSIC AND YOUR HUMOR.
Thanks so much! We will see you soon.
Read More News
Tags:
Red Fang, Relapse records , John Sherman - Drums, interviews



Shauna O'Donnell

July 01, 2011


More News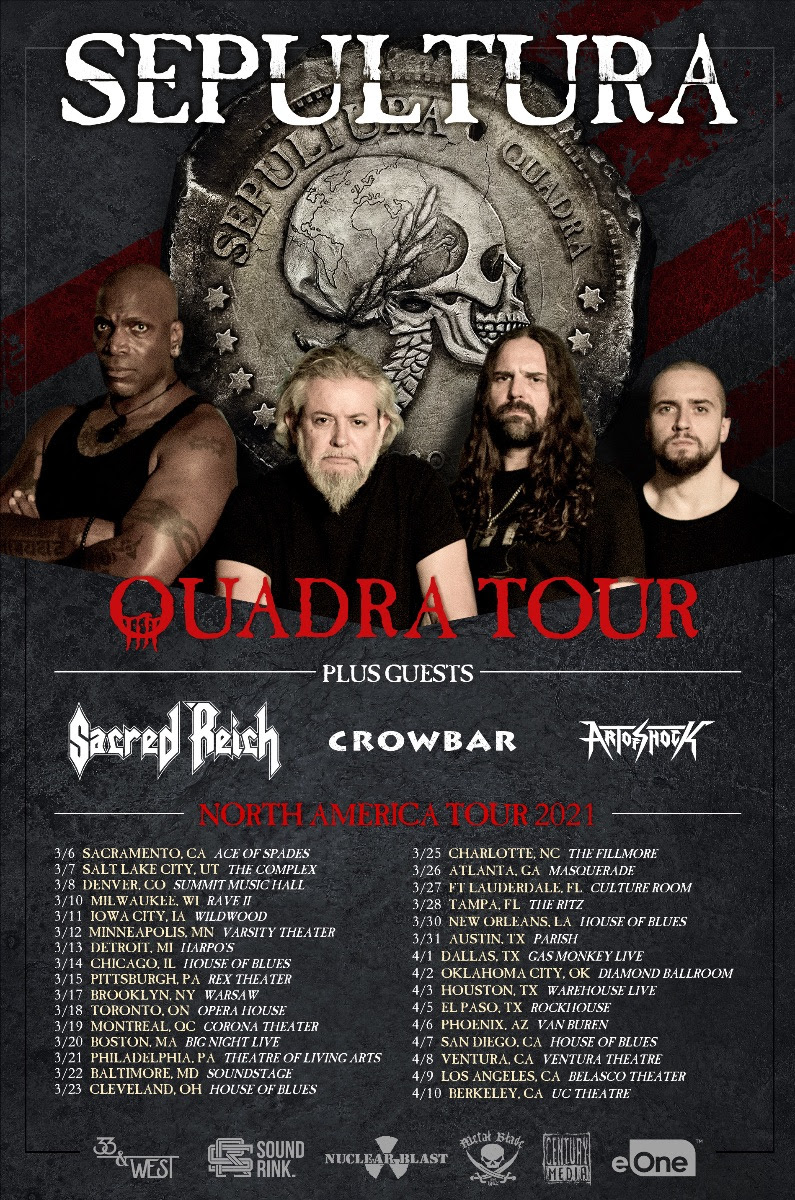 SEPULTURA Announce Their Rescheduled North American Quadra Tour With SACRED REICH, CROWBAR & ART OF SHOCK!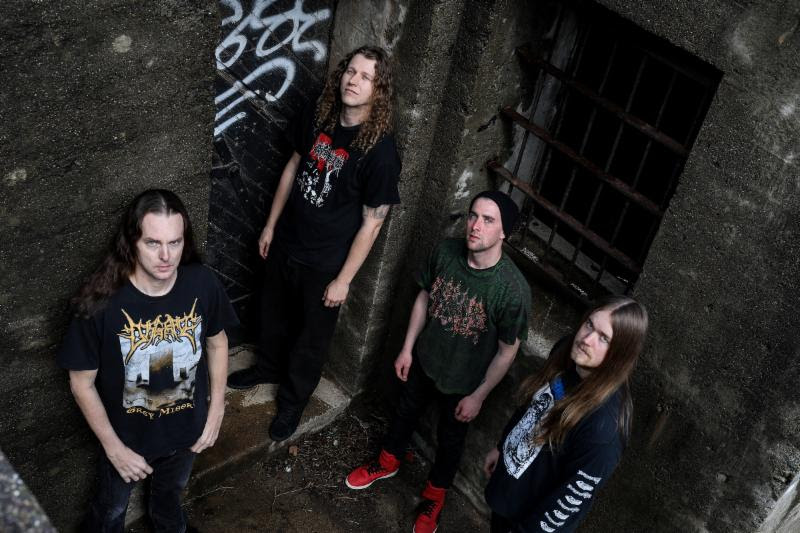 MORTUOUS Releases Limited Vinyl Repress Of Through Wilderness Debut Via Carbonized Records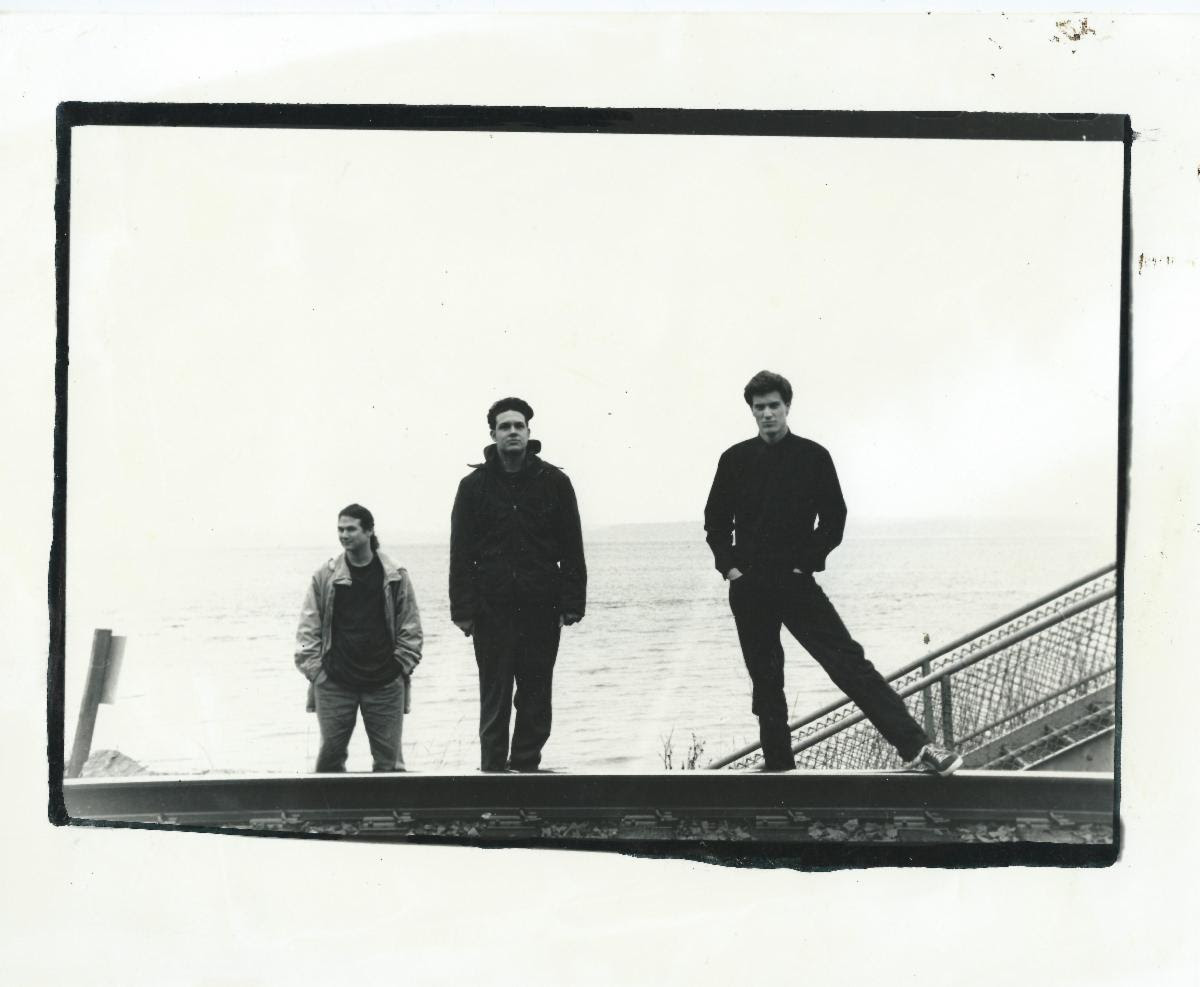 Southern Lord Releases Remastered Versions Of ENGINE KID's "Bear Catching Fish And Angel Wings" Digitally At Bandcamp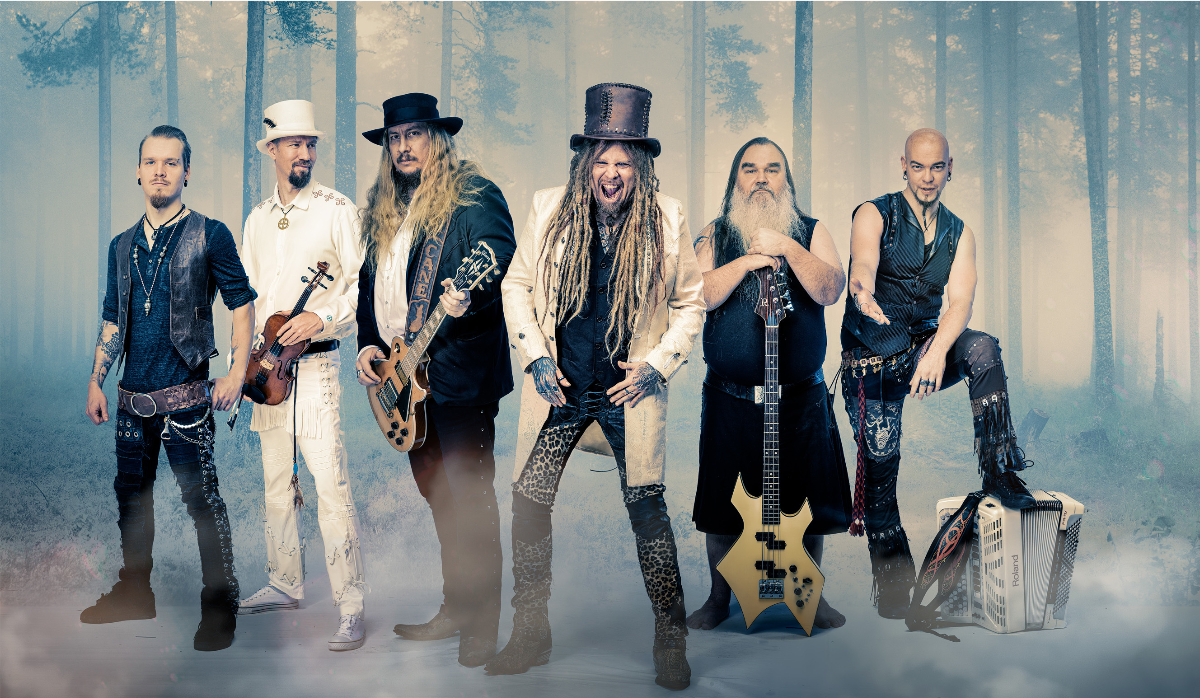 KORPIKLAANI Premiere Their "Harmaja" Live Video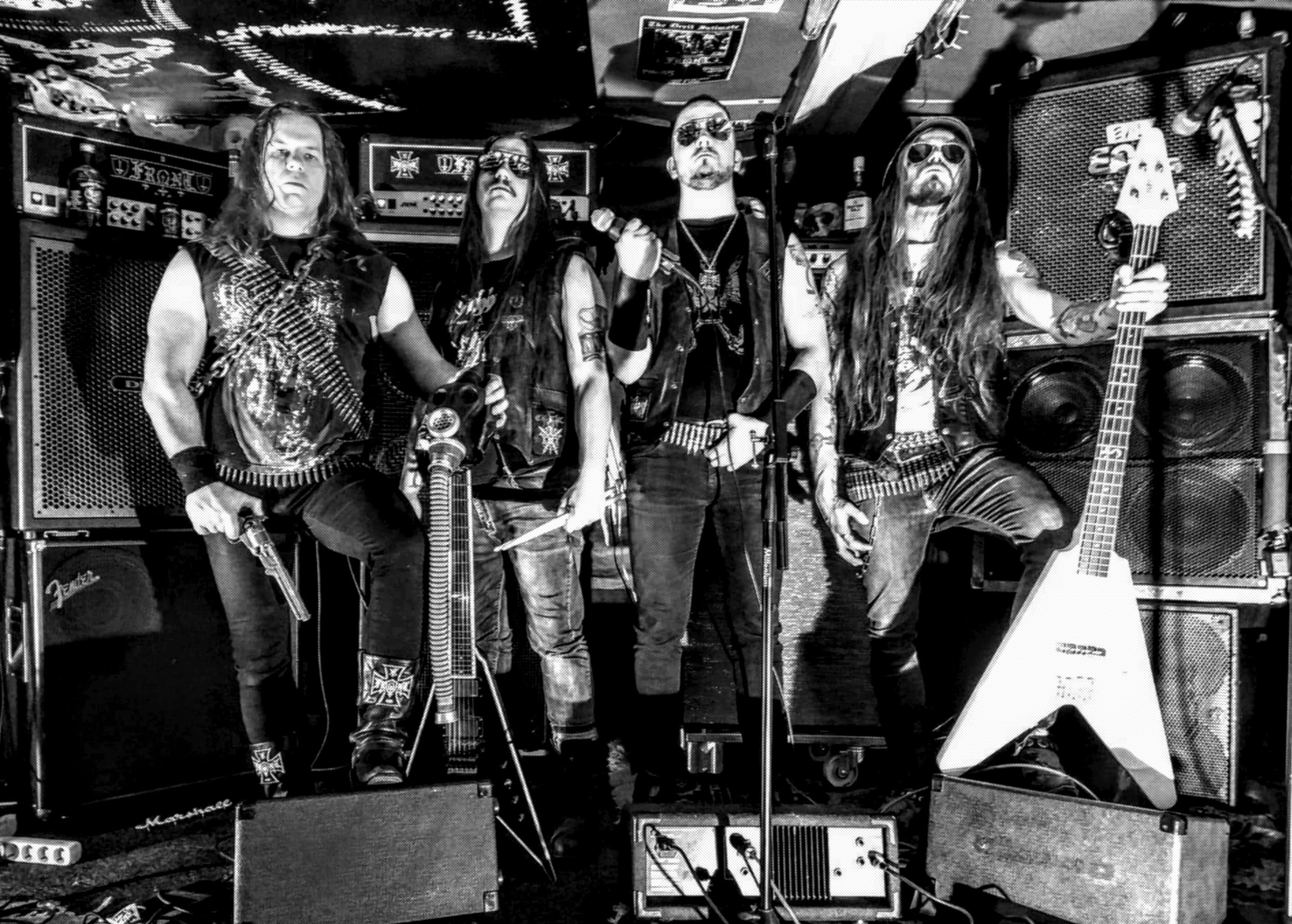 Finland's FRONT reveal first video for new IRON BONEHEAD mini-album