Unearth Interview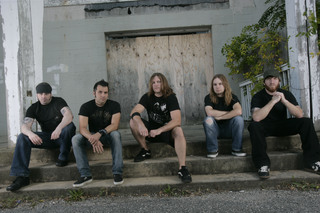 HI TREVOR! THANKS FOR CHATTING WITH ME TODAY. HOW ARE YOU?
Doing well.
COOL, ARE YOU GETTING READY TO HIT THE ROAD ON THE MAYHEM FESTIVAL THIS SUMMER?
Yeah we leave in about two and a half weeks. We are getting pumped for it.
HOW DOES ONE PREPARE FOR SUCH A TOUR?
You spend a lot of time with friends and family because you won't see them for a while. Besides that, you do some cardio and stuff to try and get in stage shape. You do push ups to look good. We rehearse a bunch to make sure we are tight and we get our set ready for the summer.
THERE ARE A LOT OF REALLY GREAT BANDS ON THE TOUR THIS SUMMER. WHICH BAND ARE YOU MOST EXCITED TO SEE PLAY?
To see play each day, I would say MachineHead. We have seen them and played with them a couple of times, but we haven't really toured with them. I think I would most like to see them play each day. I love In Flames as well. Megadeth is a great band and I've seen them a bunch of times. I think it's a great bill on all three stages, so it will be a fun summer for sure.
YOU GUYS WILL BE ON THE JAGERMEISTER STAGE ALONG WITH RED FANG AND KINGDOM OF SORROW. HOW MUCH JAGER DO YOU THINK YOU GUYS WILL CONSUME ON THIS TOUR?
We did Ozzfest in 2004 as well as 2006 and we did Sounds of the Underground in 2005, so I think I've had my fill of Jager from those three summers. It's been five years since we have done a "fest tour," so I haven't really had Jager forced down my throat, but I'm sure that I will have some. I've had my fill of that stuff, it's good, but man I've had my fill. There were a lot of bad days after you know what I mean?
YES, I DO KNOW WHAT YOU MEAN. YEAH IT HAS BEEN A WHILE SINCE YOU HAVE DONE A SUMMER FESTIVAL HERE IN THE STATES.
Yeah we took 2007 off on purpose and then in 2008 we went into the studio. In 2009/2010, we just didn't get the offers. We are extra psyched that we got the offer this summer. It's been five years and that is a long time. We have been to Europe and did some festivals over there, but in the states we haven't done it and we are excited to get back on that trip.
THE FESTIVALS OVERSEAS ARE A LOT DIFFERENT FROM THE ONES HERE.
Yeah, that's because they are just for the weekend so they are bigger.
YOUR FIFTH STUDIO ALBUM TITLED DARKNESS IN THE LIGHT IS DUE FOR RELEASE. I BELIEVE I READ THAT IT RELEASES JULY 5TH HERE IN THE STATES RIGHT?
Yes that is correct.
I NOTICED THAT YOU HAVE SOME REALLY COOL PACKAGE DEALS THAT INCLUDE A T-SHIRT AND A BEER BONG ALONG WITH THE CD. WHOSE IDEA WAS IT FOR THE BEER BONG?
The beer bong has been part of our set since 2004 just for fun. It was actually Kelly at Metal Blade that said we should package it together because it is kind of something that the band is known for. It is something we do on stage, we spit the foam back on the crowd kind of Gwar style. The band was like "Wow! Why didn't we think of that before?" The fans seem psyched about it too, so I'm hoping it's a good beer bong.
WITH THE MARCH, I REMEMBER YOU GUYS SAYING THAT YOU WANTED TO TAKE A DIFFERENT APPROACH WITH THE RECORD BECAUSE YOU WERE REALLY UPSET WITH THE WAY MUSIC WAS TURNING, SO YOU TOOK THINGS TO A DIFFERENT LEVEL. TELL ME ABOUT THIS ALBUM. WHAT APPROACH WAS TAKEN THIS TIME?
The March is more groove based and with this record we wanted to step up the aggression and speed again. We kind of wanted to marry our first four albums. There's the speed that there was on In the Eyes of Fire, there are the breakdowns that were on The Oncoming Storm, there are some vocals in there like we had on The Oncoming Storm, there are three songs that Ken does some clean vocals on and that is the first time he has done that in seven years for us. I think the band is firing on all cylinders. We were trying to create a good modern metal record that has influence from our first four records.
I LOVE THE SONG "WATCH IT BURN." IS THAT GOING TO BE THE SINGLE OR IS IT GOING TO BE "EYES OF BLACK"?
Well, our singles are kind of out there right now. There's no set in stone date to do a video, so we are going to start the cycle. I think that radio will get this entire record and they can play whatever songs they want to play. We are pushing the four that we put out there right now. "Watch it Burn," "Ruination of the Lost," and "Eyes of Black" are on our sites. A song called "Shadows in the Light" is actually on Sirius radio right now. We have four out there to give everyone a little taste of the record. All the songs are 4 mins. 15 secs. or less, so I think that they are all college and specialty radio friendly.
WHICH ONE DO YOU THINK YOU'LL BE DOING A VIDEO FOR?
If we do a video we will probably start it with "Shadows in the Light." It is a classic Unearth sounding song and there are a couple clean vocals in there as well, so it will give people a taste of what we have done different on this record.
WHAT'S HAPPENING WITH THE DRUMMER SITUATION? I KNOW JUSTIN FOLEY TRACKED THE DRUMS ON THE ALBUM, BUT WHO WILL BE GOING OUT ON TOUR?
Justin is going on the tour. He is going on Mayhem and then we head over to Europe to headline a tour and he is going on that as well. Justin is definitely the guy for the summer. With Derek our last drummer, we are still friends with him and his leaving the band was based only on his personal taste in music. The March was more groove/ rock and we wanted to go heavier. We started to write this record last summer and we just weren't gelling with him. After our tour that fall we just told him, we said "Hey look man, it's not working out." He's a great drummer and a great dude, but he has different projects going on so we told him to focus on those and we will find a drummer for us that can play more extreme and actually wants to play more extreme.
ARE YOU DOING A SEPARATE TOUR WITH SUICIDE SILENCE?
It's not really a tour; it's just the off dates of Mayhem. I think it's five or six shows with them. I think All Shall Perish and Red Fang are also on a couple of those.
I JUST DISCOVERED RED FANG. THEY ARE A REALLY GOOD BAND.
They're a great band. They are like Clutch I would say.
THAT IS EXACTLY WHAT I WAS THINKING.
Nice! Yeah and I think they love beer. They have two videos and there is a bunch of beer in both videos. They seem pretty funny. We are actually sharing a bus with them. I haven't met them yet, but they seem like fun dudes that like to party, so I think we will have fun with them this summer.
AFTER WATCHING THE VIDEO FOR "WIRES" IT SEEMS LIKE THEY WOULD KEEP A REALLY MESSY TOUR BUS.
I hope not!
ONCE AGAIN THIS ALBUM WAS PRODUCED BY ADAM DUTKIEWICZ. YOU MUST REALLY LOVE HIS WORK.
Yeah we have five records and it's our fourth record with him. We've known him since the late 90's. He was in a band called Aftershock. We were fans of that band and we actually played their last show. It was pretty cool. We've been friends with him for thirteen or fourteen years. He knows the band. There is a level of comfort with him and us, so it makes sense. He is a great producer and he's local.
WHERE IS HE THE BIGGEST HELP OR INFLUENCE WHEN HE IS PRODUCING FOR YOU GUYS?
He helps with structure a lot, but he's definitely great with guitarists. He helps Ken and Buz really find the proper harmonies and stuff. If they have one and it sounds good then he will take it, tweak it and make it sound great!
WHAT IS YOUR SET LIST GOING TO LOOK LIKE ON MAYHEM? YOU HAVE SO MANY KILLER ALBUMS UNDER YOUR BELT.
We have thirty minutes each day on Mayhem, so we were put into a weird position there because we have five records. I think we will probably be doing two new ones a day on Mayhem. We will probably rotate different ones. I think we are going to try and push seven songs during our set. If the songs are four minutes each, then that is twenty-eight minutes. On the off days we will have an hour, so we will play a bunch of new stuff.
THANK YOU SO MUCH FOR THE INTERVIEW. IT WAS GREAT TALKING WITH YOU.
Same here, thank you very much!
YOU ARE VERY WELCOME! WOULD YOU LIKE TO ADD OR SAY ANYTHING?
I wanted to thank our fans for the support. This is our thirteenth year of being a band and tenth year of touring. A bunch of bands don't last that long and it's because of the fans that stuck around this long, which is great.
Read More News
Tags:
Unearth, Trevor Phipps , Trevor Phipps, interviews



Shauna O'Donnell

June 15, 2011


More News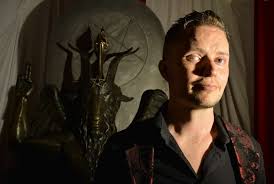 NYDM - New York Death Metal Fest Destroys Milwaukee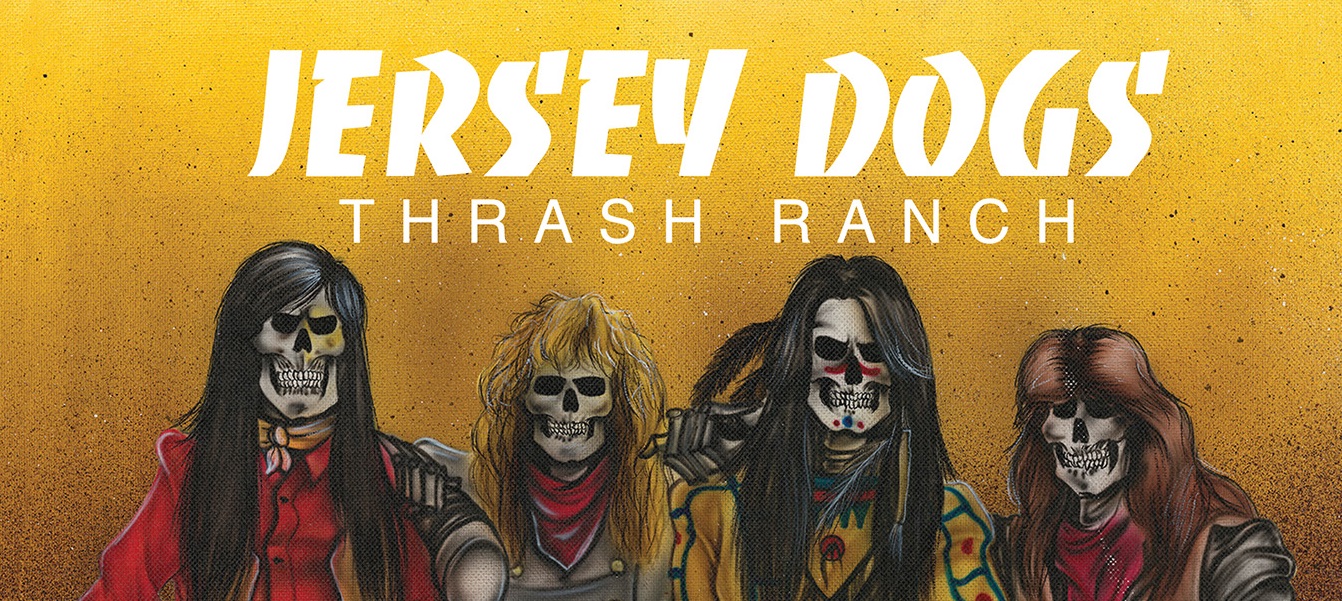 Jersey Dogs – Thrash Ranch re-issue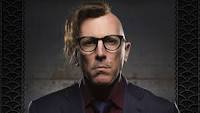 Despicable False Claim Against Him, Tool + A Perfect Circle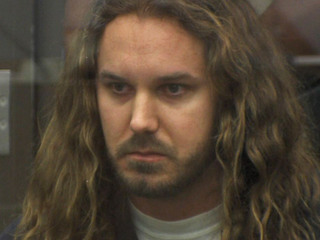 As I Lay Dying Welcome Back Tim Lambesis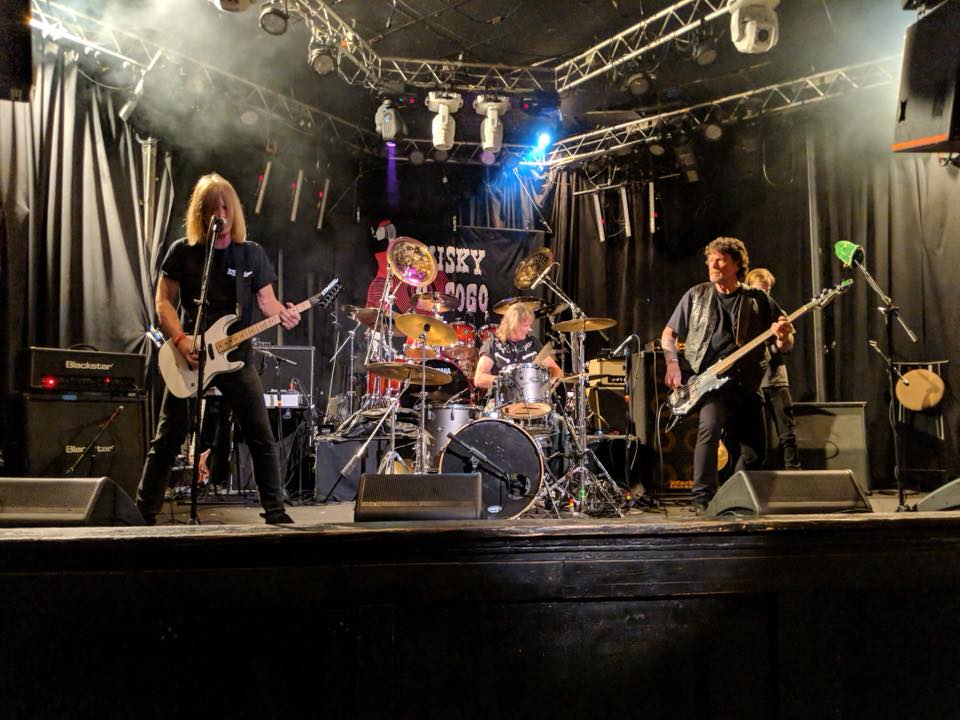 FROM THE DEPTHS TO THE SURFACE. WHITE BOY AND THE AVERAGE RAT BAND
More News