Lords of Acid Interview With DJ Mea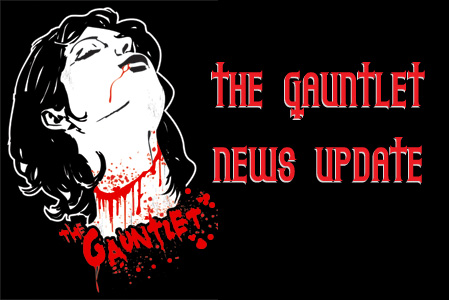 The Gauntlet:
How did you land the coveted job of vocalist for Lord's of Acid?
DJ Mea:
It came at a really crazy time. About a year and a half ago, Lord's of Acid's manager liked my band Me and My Machine and he wanted to do something with us then, but was in the middle of working on a project with Ministry. It never ended up happening but we kept in contact and whatever. I kept him updated on where I was DJing. Then this opportunity came up where they let go of Lacey as Praga wanted to go more in the direction of electronic. They thought I'd be the perfect fit as I do the DJ thing, plus my band is electro rock. They asked if I was interested but they figured I wouldn't as I had a solo career going that is pretty decent. They asked me just to see I was interested. I jumped at the chance as I love Lords of Acid and have been listening since the late 80's. I auditioned for the band with three songs and I nailed it. It is all pretty exciting.
The Gauntlet:
Was it video auditions or did you audition in front of the band?
DJ Mea:
I met with the bass player Murv [Douglas]. I already knew Chris and he right away thought I had the number one spot. I have no clue who else they asked though. They heard my raw vocals to the track and they sent it to Praga in Belgium. I got a call the next morning and they asked if I wanted the job. Praga checked me out in videos and saw I had face presence but had no idea how I sounded raw and that was basically what I sent in with those three songs.
The Gauntlet:
There seems to have been more of an audition this time than with the Summer touring band. Is the plan to be more of a permanent lineup now and not just a touring band?
DJ Mea:
I sure hope so. Time will tell. I am sure going to bring my A-game. We will just have to see how the fit is. I think it is a great match. I think it is a perfect fit for me. I love the rock and electronic parts and think it is a great mix. We will just have to see how well the fans like it and how we all get along as a band. That is always an important factor.
The Gauntlet:
Have fans seen or heard anything with you in the band yet?
DJ Mea:
No, March 2 is our first show and my debut. We will have some videos and interviews put up, but nothing will be unveiled until the second of March. I am still learning the songs and it will take me a full month of rehearsing as I want it to be awesome.
The Gauntlet:
I always get nervous when there is a crucial member change in the band. Especially the bands I grew up with, they have sort of a sentimental attachment to me. No pressure, but if you aren't good, you could kill it the band for me. I was nervous when Praga picked Lacey.
DJ Mea:
I think they wanted someone who could sound like the original singer. They said to do it my way second to nailing the songs. When I was singing the songs, we were switching back and fourth and you can't even tell the difference. I don't know if you are a fan of Journey or not, but I remember when Steve Perry quit, they got this new guy and it was like 'no, ugg why?' Why not just rename the band? Now they have this new guy and he is just awesome. It is not Steve Perry, but it is Journey now. I agree, you do get nervous. It is an acquired thing and have to give listening a shot. You like the band so you want to listen and hope for the best. It is hit or miss. There will probably be people who will snub it off the bat because I am not the original singer, but who knows, they may like it even more. I just ask people to have an open mind and not to shun it. I am going to keep the songs as close to the original. This is like a makeover and I think with the new album it will bring the band back and re-introduce the band to fans. I do want to amp up the show and bring something people haven't seen before.
The Gauntlet:
That sounds good. I know Lacey and don't want to be too critical, but I thought her stage performance was lazy.
DJ Mea:
I do more of a performance with my DJ stuff. I am not just standing behind turntables, it is a performance. I sing and come out into the audience and have visuals. It is going to be much more of a show and not me repeating the songs. There will be a lot of props, but I am not going to say anymore. I would like to make it more of an amazing show and performance or I won't be satisfied. I want to please the crowd and not make them accept. They are coming to see a show so let's give them a show.
The Gauntlet:
Just a suggestion, but I think it was Deborah Ostrega that didn't always wear underwear on stage.
DJ Mea:
[laughs] I was warned about you and that you'd be asking me that question. I guess I will take that as a suggestion. I didn't know she didn't wear any until yesterday when they told me about you so I haven't fully processed that yet. I'm just going to have to say you are going to have to wait. There are things coming to me daily that I am notating them as I want to bring them to the live show. I want to do more stuff that hasn't been done and now that I know this has been done, dammit! I will have to consider that and see what I can come up with. I should just say no comment, but I already made eighteen comments just now. No promises.
The Gauntlet:
Maybe by the end of the show you'll be ready.
DJ Mea:
I'd have to say that if people are accepting, you never know what is going to happen. I can't predict yes or no on anything. It all depends on the crowds response on how things are going. You never know what people are going to do when they are up on stage and in an awesome mood. People do all sorts of crazy things they don't expect to do. You wake up in the morning regretting, but we'll have to see.
The Gauntlet:
Did you ever make it to a Lords of Acid show when you were younger?
DJ Mea:
No, I was under-aged and couldn't do much of anything at that time. I was a mid-western girl and was born into a Catholic family and wasn't allowed to do much stuff that my parents didn't approve of. I was a bad girl and got kicked out of Catholic School. It was one of those things. I have seen plenty of videos from the band though.
The Gauntlet:
What did you get kicked out of Catholic School for?
DJ Mea:
I'm not telling.
The Gauntlet:
You punch a nun?
DJ Mea:
No, I was never violent. It was my behavior. I was always mouthing off and was very rebellious. I always had something to say. I am a very spiritual person but I don't follow Catholicism. I didn't back then either. I knew the world wasn't created in seven days and there were a lot of things I didn't agree with and I'd get vocal about them. I was always disrupting the class process on a daily basis. I am not proud of myself, but hey, at least I am honest. They just shut me up by kicking me out. That is why this band is great for me as I can say all these things and nobody can do ANYTHING about it! It is fantastic. All this suppressed rage and feelings. There is so much that needs to be said by women and I get to say it. It is amazing and I am thrilled. I couldn't be more happy about it.
The Gauntlet:
A lot of fans are hearing about DJ Mea for the first time. Is there a single song by the band that describes your inner being?
DJ Mea:
Ohhh, I love this question! All of them! [laughs] Wait, except for "The Crab Louse". God. I have my favorites, but I don't think they describe my inner being. That is a great question. I wish I had a great answer for that. I like "Lover". I think that is a great song. Also "I Sit on Acid". What girl doesn't like that? That doesn't really describe my inner being though, but just something I enjoy. I love the music behind that, it is very creative. I love the music behind "The Crab Louse" and "Lover" too as it reminds me of Prodigy which I am a huge fan of. I grew up in rock and that is where my heart is. The DJing thing took me to a whole new world and so I try to fuse those two things together. That is what landed me this gig. More than anything I am going to be rocking it on stage front and center. I love that and it is why I jumped at this chance. Who knows how far I will go with this. It all depends on my ability and the fans acceptance of me. I am going to do everything I can to bring out some new things and hopefully we will all be friends.
The Gauntlet:
How have rehearsals been so far?
DJ Mea:
I have the setlist and I have been working on the songs daily. I have five band practices next week with everybody. It is crunch time. If it was up to me, I'd be doing this seven days a week. I am doing a lot on my own time though.
The Gauntlet:
Have you been practicing spanking people?
DJ Mea:
Oh I don't need to practice that honey! That requires no practice whatsoever. [laughs]
The Gauntlet:
Have you had any crazy fan encounters yet?
DJ Mea:
Everyone has been super cool. Some LOA fans are DJ Mea fans and that really surprised me. Everyone has been just so nice and it makes me want to work harder for them and make it a kickass show. I am going to impress them. I have big shoes to fill, that's for sure. It is so much fun working on everything and it will be even more fun seeing the fans expressions.
The Gauntlet:
Praga has been working on a new album. How is that coming along?
DJ Mea:
We are just doing...it is not far at all. It is still in the beginning stages.
The Gauntlet:
Two songs will be played on the upcoming tour.
DJ Mea:
Yes.
The Gauntlet:
As a fan, how do they sound? It has been nine years since we have had a new album.
DJ Mea:
I have been told to not say a word. I can't. I know, I'd love to but I can't.
The Gauntlet:
Blink twice if they are amazing songs.
DJ Mea:
[pauses] Oh, they are awesome songs. I am stoked about them. There is a possibility but I don't know for sure, but I even wrote a song and am hoping maybe we can get it on the album. The setlist is already set, but possibly might have a song that I am submitting and Praga will do music to. But it would be so awesome. It all depends on Praga. We don't have much time as we are still working on the other songs.
Read More News
Tags:
DJ Mea, Lords of Acid , LOA, interviews



Jason Fisher

January 29, 2011


More News
REVIEW: Upstate New York Thrash Chieftains - MONOLITH Re-master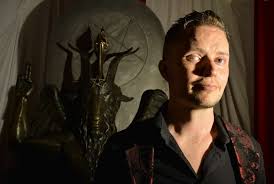 NYDM - New York Death Metal Fest Destroys Milwaukee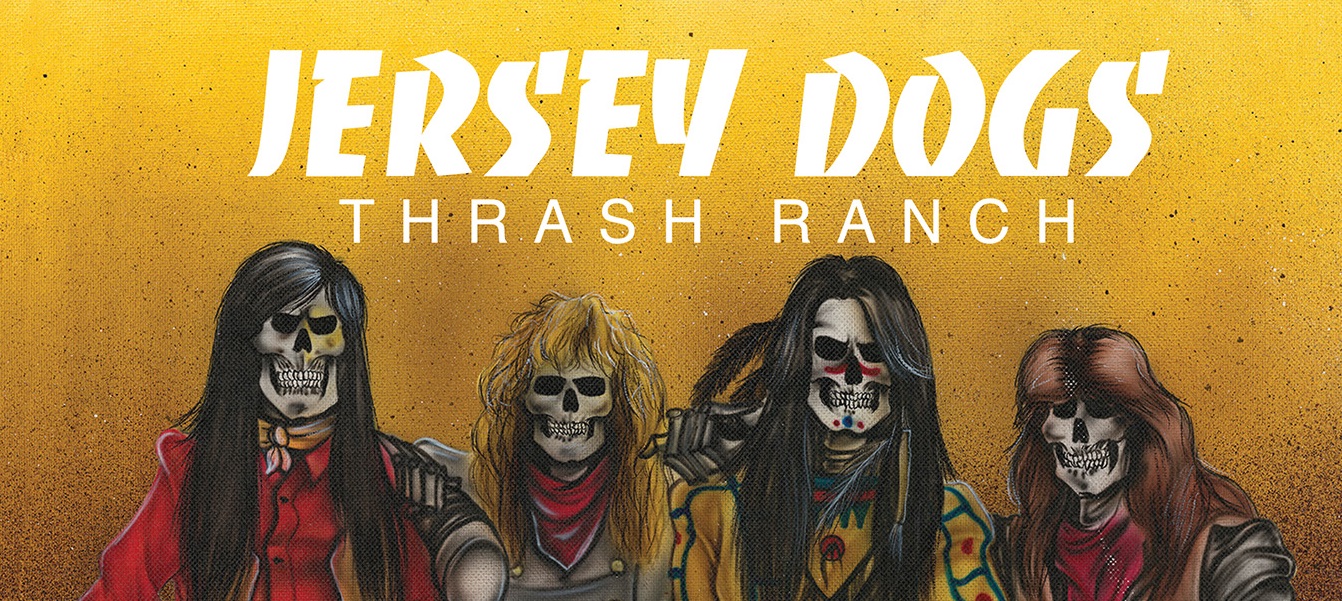 Jersey Dogs – Thrash Ranch re-issue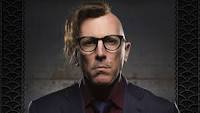 Despicable False Claim Against Him, Tool + A Perfect Circle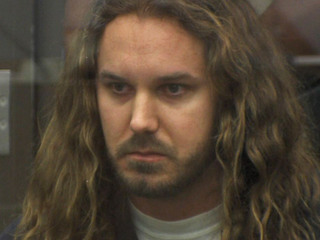 As I Lay Dying Welcome Back Tim Lambesis
More News