In This Moment Interview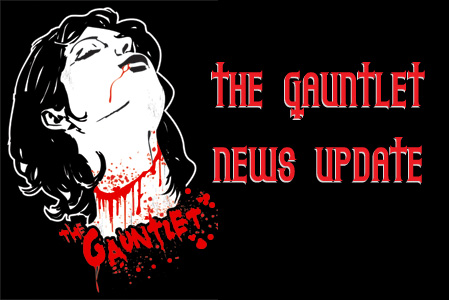 HI MARIA, THANKS FOR TALKING WITH ME TODAY. CURRENTLY YOU ARE ON THE MONSTER ENERGY DRINK'S MUSIC AS A WEAPON TOUR. HOW EXCITING!
I know, it's very exciting.
I NOTICED THERE WERE NO LOS ANGELES DATES. WILL ANY MORE DATES BE ADDED?
I know we are doing the second leg of the tour too, but I have no idea how close it gets to Los Angeles. I wish!
ARE YOU DOING MEET AND GREETS ON THE TOUR?
Yes, we are doing Monster signings almost every day. They set up in the area where people get food and drinks. We sit at a table and people line up.
YOU ARE ON TOUR WITH SOME PRETTY AMAZING BANDS. WHICH OF THE BANDS ON THIS TOUR ARE YOU CLOSEST FRIENDS WITH?
We probably know Sevendust the best, but like you said they are all such great bands. We are just so grateful to be part of this tour. We literally couldn't ask for a better tour. We are grateful for where we are and that we get to open up for these new crowds everyday because this is kind of like an active rock crowd. We try and stay in gratitude, not take any of these moments for granted and have a good time.
WHAT'S IT LIKE BEING THE ONLY GIRL ON THE TOUR BUS?
That is how it always is for me and I think I'm just so used to it. It's fine, they are all my brothers and I've become accustomed to it. They give me the back lounge and it's like my girl bedroom basically. I have my own blankets, curtains, all my little crystals and decorations that I bring no matter what bus we are on. I always have my really feminine, girly back lounge where I can play my music and have my area where it smells pretty. I deal with the rest of the dirty bus whenever I come out of my room. We get along really well though.
THAT IS REALLY COOL FOR THEM TO DO THAT FOR YOU. WHAT COMES AFTER MUSIC AS A WEAPON?
I know we are probably going to do some kind of co-headliner after this. We will probably take off a month and then do something like that. We already have our summer booked, but I can't say what it is yet because they haven't announced it. It is something out of the box from what we normally would do, which is cool because I think the more we can get in front of different audiences and kids it is always expanding our band. It really just depends on how good the album does and how good our radio single does as far as how much longer we tour. If we slowly continue to grow on this album and nothing really crazy spikes, then we will probably do another album in winter of this year. If something shifts from this tour, like our radio single starts to do really well all of a sudden, then we would probably end up touring longer than we normally would for this album cycle.
YOU HAVE A NEW ALBUM TITLED A STAR-CROSSED WASTELAND THAT HAS BEEN OUT SINCE JULY. YOU HAVE TOURED ON IT FOR A WHILE NOW. HOW HAS THE REACTION BEEN TO IT BY YOUR FANS?
It has been everybody's favorite album so far, so we are really grateful. We feel we are growing and I think that is the whole goal in this industry. As long as you feel like you are growing, you keep getting offered bigger tours and when you are headlining yourself you notice the number of kids in the crowd is getting bigger. Even if it is a slow steady pace, as long as you feel like you are growing as a whole, I feel confident and secure. We are happy and that's all you can ask for I guess. I mean, it would be amazing if all of a sudden we blew up because of a single and it was huge all of a sudden, but we actually feel really grateful where we are right now because we are continuously growing.
WHAT IS YOUR FAVORITE SONG TO PERFORM OFF THE NEW ALBUM AND WHICH SONG DOES THE CROWD REACT TO THE MOST?
I think the crowd reacts to "The Gun Show," but it's not necessarily my favorite song to perform. It's definitely fun. I don't really have a favorite song. I like doing "The Gun Show" a lot, but I like doing slower ones. When we do our own headliners, then I can do a slower one on stage. I really like doing those.
DURING MAYHEM ADRIAN PATRICK FROM OTHERWISE SANG WITH YOU ON "THE PROMISE." WAS HE ABLE TO MAKE EVERY SHOW?
Yes, he did in the summer.
IS THAT SOMETHING YOU MIGHT CONTINUE TO DO?
No because he's not in the band. He's not on this tour with us, but we are trying to get somebody from this tour to sing it with us or figure out something else. He was just kind of like a guest for a little bit. We're not quite sure what we are going to do with it right now because I've been having to sing it by myself and it's not the same.
YOU MENTIONED THAT YOU MAY START TO WORK ON A NEW ALBUM AT THE END OF THE YEAR.
Normally, if we just continue to do what we are doing and steadily grow, it is normal for an album cycle to be about a year and a half. It would make sense this winter to start to do our new album.
ARE YOU GUYS ALREADY WORKING ON NEW MUSIC?
We are just now starting. I'm already starting to write songs and my drummer has written a bunch of songs. We have definitely started.
HOW DOES THE WRITING PROCESS WORK FOR YOU GUYS? ARE YOU THE ONE THAT COMES UP WITH MOST OF THE CONCEPTS FOR THEM?
I write all of the lyrics and melodies. When it comes down to the music it is really a complete collaboration of everybody. I wrote "The Promise" on piano, but then it turns into what it turns into. Everyone basically comes in and puts their stuff all over it. Chris and I wrote "The Gun Show," but I actually wrote the guitar riffs for that song by singing them. I will sing it and he will just play it. It's really like this big collaboration that everybody brings together.
DOES WRITING GET EASIER WITH EACH ALBUM YOU PUT OUT?
Yeah definitely, the first album we were trying to kill each other and it was like one big, huge fight. Now, we have all matured, we've learned how to deal with each other, we are growing as people and we are learning formulas that work best for us where we don't fight.
I LOVE THE CONCEPTS AND VISUALS THAT YOU GUYS COME UP WITH. EVERYTHING IS JUST SO BEAUTIFUL AND IMPRESSIVE.
Thank you very much, I appreciate that.
ARE THE COSTUMES THAT YOU WEAR ON STAGE CUSTOM MADE FOR YOU?
The dress that I'm wearing right now is one that I made by myself. Some of my other dresses like the ones with big shoulder pads or babydolls are made by Sheri Bodell who is a dress maker. I work with her a lot. On this tour, I'm just kind of wearing this kind of shredded white sundress that basically went through a war. I've been wearing that lately. I just kind of ripped it up and burned it myself.
WHAT DO YOU ENJOY DOING WHEN YOU'RE NOT ON TOUR? I IMAGINE YOU SPEND TIME WITH YOUR SON.
Yeah I do, but he is a teenager now, so he is at that age where he doesn't want to hang out with me that much. I like to relax a lot, go to the spa, watch movies, go out to dinner, I like painting, hiking and I like to try out new experiences. I tour a lot, so when I'm not on tour, I like to relax.
WHAT IS YOUR INVOLVEMENT WITH PETA?
They came to me and asked me if I wanted to be a part of it. I didn't want to be hypocritical because I actually eat fish. I'm not a full on 100% activist, I eat seafood and things like that. I asked them what it was that I could do and they know I'm against the rodeo and entertainment where animals are being hurt for the cause of entertainment. They asked me if I would be someone who could be a sponsor for that and I said "Absolutely!" I'm such an animal lover. I don't use products that are tested on them and I try to play my part as much as I can.
HOW MANY ANIMALS DO YOU HAVE?
I have two dogs. I have a pit bull at home and then I have my little Chihuahua who comes with me a lot. I'm sure when I'm an old lady I'm going to have a massive sanctuary farm. I'll have a deer with a broken leg and a bird with a broken wing. I'm totally going to be that lady when I'm older, but right now with my lifestyle I can't do it.
ARE THERE ANY OTHER CAUSES YOU ARE INVOLVED IN?
No not really, that's why I'm not fully involved with PETA. I think it takes a lot of dedication and attention. My life is so crazy right now, it is hard for me, but definitely one day I will have a lot of causes that I will stand up for.
YOU HAVE MANY TATTOOS. HAS ANYONE EVER TATTOOED A PORTRAIT OF YOU ON THEIR BODY?
There are tons of people that have them. I've gotten used to it, but it's always still shocking. If you go to my Facebook page it will say "Fans Tattoos" and you can see tons of them on there.
THANKS SO MUCH FOR THE INTERVIEW MARIA. BEFORE I LET YOU GO WOULD YOU LIKE TO ADD OR SAY ANYTHING?
Thank you to everyone who has supported the band and for those who don't know who we are check us out. Thank you for interviewing us.
Read More News
Tags:
In This Moment, Maria Brink , Maria Brink, interviews



Shauna O'Donnell

January 18, 2011


More News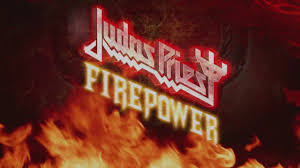 REVIEW - Judas Priest: Firepower, Columbia Records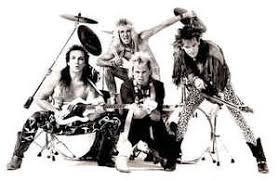 REVIEW Alias Mangler Rare Reissue: Bite the Metal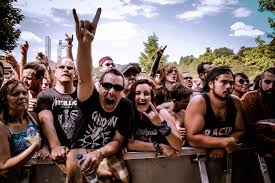 Reflection On My First Festival
REVIEW: Upstate New York Thrash Chieftains - MONOLITH Re-master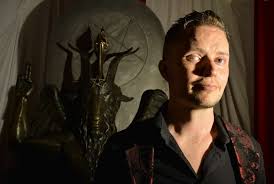 NYDM - New York Death Metal Fest Destroys Milwaukee
More News