Asking Alexandria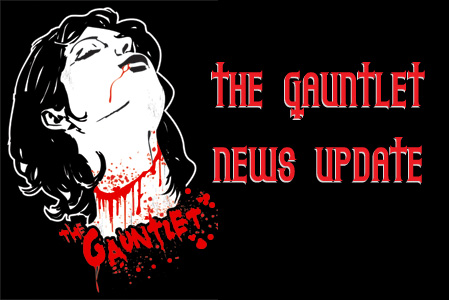 HEY GUYS THIS IS SHAUNA O'DONNELL AND I'M AT THE HOUSE OF BLUES IN HOLLYWOOD, CALIFORNIA WITH CAMERON THE GUITARIST OF ASKING ALEXANDRIA.
Shauna O'Donnell:
HI CAMERON, THANKS FOR TALKING WITH ME…
Cameron Liddell:
Hey!
Shauna O'Donnell:
YOU GUYS ARE OUT HERE ON THE ROAD WITH ALL THAT REMAINS. HOW ARE THINGS GOING SO FAR?
Cameron Liddell:
So far so good, it's day four or five, and so far it's been really good. The markets that we wouldn't normally play were on the start of this tour and we didn't think it was going to be that great for us, but the kids have been amazing.
Shauna O'Donnell:
THE SHOWS HAVE BEEN FULL?
Cameron Liddell:
Yeah, they've been pretty much sold out.
Shauna O'Donnell:
YOU HAVE BEEN A BAND SINCE 2008. YOU HAVE COME A LONG WAY IN SUCH A SHORT TIME. WHAT DO YOU THINK HAS BEEN THE BIGGEST HELP IN GETTING YOUR NAME OUT THERE?
Cameron Liddell:
I think it's been down to the fact that we have worked so hard on the internet. We have worked our asses off on Myspace, Facebook and Twitter trying to get our name out there, promoting our songs and seeing what kids think. It has worked out perfectly for us. We put some demos up in late 2008, really good quality ones, and kids just seemed to love them. It pretty much went from there.
Shauna O'Donnell:
YOU HAVE A COUPLE MILLION PLAYS ON YOUR MYSPACE PAGE. HOW DOES IT MAKE YOU FEEL TO KNOW THAT MANY PEOPLE ENJOY YOUR MUSIC?
Cameron Liddell:
I didn't even know that we had that many. It's the best feeling ever, it really is.
Shauna O'Donnell:
SINCE YOU ARE A BAND FROM THE UK, DID YOU FIND IT DIFFICULT TO GRAB THE ATTENTION OF THE AMERICAN FANS?
Cameron Liddell:
When we came over here to America we found out that the people really like the English accent, which is working out really well.
Shauna O'Donnell:
IT HAS BEEN A YEAR SINCE THE RELEASE OF YOUR DEBUT ALBUM STAND UP AND SCREAM. YOU ARE RE-RELEASING IT NEXT MONTH. WHAT WILL BE DIFFERENT ABOUT IT?
Cameron Liddell:
It is like a special edition. The first CD is sort of like a re-mix and the second CD is going to have videos, sections of what we have been doing and two cover tracks. I don't know if I'm allowed to say what the cover tracks are. I better not, in a few weeks I may be allowed to.
Shauna O'Donnell:
MOST BANDS FIND IT HARD TO LABEL THEMSELVES, BUT FOR THOSE WHO HAVE NOT HEARD YOU BEFORE DESCRIBE IN A FEW WORDS YOUR SOUND.
Cameron Liddell:
I describe it as post hardcore style, but we have a heavier side to us. We are not hardcore but we are heavier mixed in with trance. We try to keep it like European trance as opposed to the American style trance to keep us aside from all of the American bands that are trying to do the whole metal/trance thing. We knew we wanted to do the synth thing with the metal, but we wanted to incorporate the European trance.
Shauna O'Donnell:
YOU ARE NOW WORKING ON YOUR SECOND STUDIO ALBUM TITLED RECKLESS AND RELENTLESS. WHAT IS THE ACTUAL DATE OF RELEASE?
Cameron Liddell:
We don't have a date yet; the pre sale is going to go up in December for all the kids that want to pre-order for Christmas. We are thinking late February or maybe March. We're not too sure yet, but it is going to be around that time.
Shauna O'Donnell:
WHAT CAN WE EXPECT TO HEAR FROM THE NEW RECORD? HOW WILL IT DIFFER FROM THE PRIOR ONE?
Cameron Liddell:
It's pretty much everything that we have on Stand Up and Scream, but we tried to keep it heavier. It's way more mature sounding. We pushed ourselves to be more mature in our music and also we darkened the sound of the album. The kids that like Stand Up and Scream I hope are going to love it. We are pleased with it.
Shauna O'Donnell:
YOU GUYS HAVE BEEN OUT ON THE ROAD AND I THINK THAT MATURES A BAND REALLY QUICKLY.
Cameron Liddell:
Oh yeah, definitely, since we have been on the road we have been influenced by a lot of bands. Our sound hasn't changed, we have matured our sound, but it's still us.
Shauna O'Donnell:
ARE YOU ALREADY DONE RECORDING IT?
Cameron Liddell:
Yes, we have recorded it all apart from the vocals. The vocals will be finished when we finish the tour with All That Remains. It will then be up to our producer and mix-master. It will be all good to go.
Shauna O'Donnell:
YOU ARE WORKING WITH JOEY STURGIS AGAIN.
Cameron Liddell:
Yes, we are working with Joey again. He is awesome and we gel with him so well. We haven't found anyone else that finds our sound; he knows it in and out. When we worked with him on Stand Up and Scream it was awesome. We knew we wanted to go back to him on the second album. He knows our sound better than anyone else in the scene and he is amazing.
Shauna O'Donnell:
DO YOU HAVE ANY GUEST SPOTS ON THE RECO
Read More News
Tags:
Asking Alexandria , Cameron Liddell, interviews



Shauna O'Donnell

October 15, 2010


More News
REVIEW: Upstate New York Thrash Chieftains - MONOLITH Re-master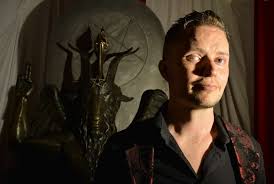 NYDM - New York Death Metal Fest Destroys Milwaukee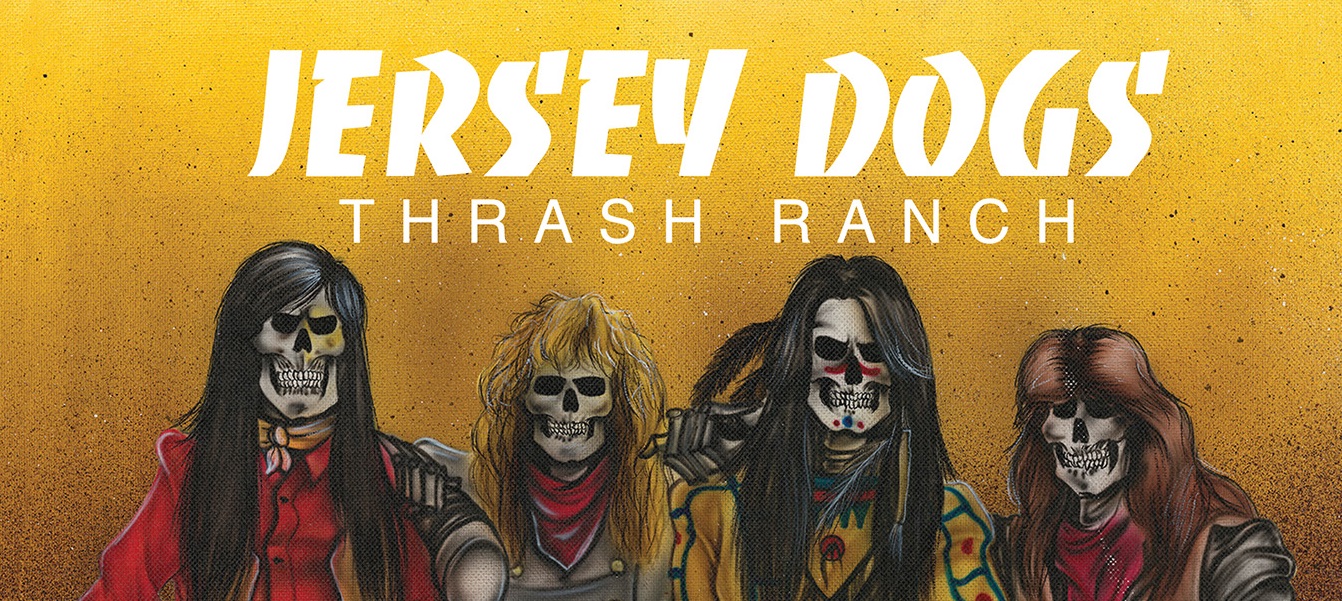 Jersey Dogs – Thrash Ranch re-issue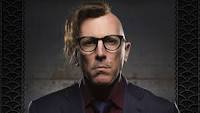 Despicable False Claim Against Him, Tool + A Perfect Circle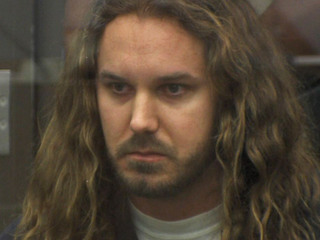 As I Lay Dying Welcome Back Tim Lambesis
More News