Cradle of Filth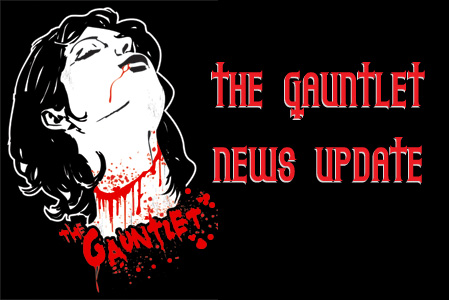 The Gauntlet: How's it going?
Dani: Good, really good. I have just been so busy.
The Gauntlet: I think we last spoke around this time last year when you were looking forward to your sister having a baby.
Dani: Yes, she had a girl.
The Gauntlet: Are you going to be the cool uncle?
Dani: Well right now she is just one. She just turned one last week. She is now starting to get all the traits of a proper person which is weird really.
The Gauntlet: Very cool. After your book was released, did you start working on the new Cradle of Filth album?
Dani: I was working on a few things including a side project, The Devils of Loudon with King ov Hell, Ice Dale, John Tempesta, and Rob Caggiano. I also finished the book up. Paul [Allender] started the writing process last year in November before he moved to America. I think it was about four months of writing. We would send stuff back and fourth. Martin [Skaoupka] has a mini drum kit so he was able to play them instead of just programming them in which was cool. We met up twice and then went into the studio for a couple weeks to nurse the songs to where we wanted them to be. Basically this whole year has been the album. We were done in the studio in mid-August. Since then it has been working on the artwork, the video, and press.
The Gauntlet: All the fun stuff now. I am sure the press gets a bit mundane after a while.
Dani: It can be, but any job gets that way after a while.
The Gauntlet: Do you ever get tired talking about yourself?
Dani: [laughs] It's alright, it is cool.
The Gauntlet: After reading your book, I understand a lot of the history behind the songs and albums. I suspect
Darkly, Darkly, Venus Adversa
follows suit?
Dani: The album is not a conceptual record. I would compare the album to a more feminine record; and I don't mean that it in a disrespectfully or in a gay way. Compared to
Godspeed and the Devil's Thunder
which was very brutish, masculine and heavy, this one reflects the subject matter and the music suggested pursuing this Lilith avenue. It is faster and quicker but at the same time more elegant and flamboyant on the piano and orchestra element. I see the two albums as brother and sister. This album just kind of found it's way there and is a bit more over-arching. It is about Lilith, Adam's first wife who is a dark, powerful female icon. She is the queen of hell. The songs are chronological like a different chapter so it all runs fluidly. It is a kind of home grown horror story that I made up. I guess it is a bit King Diamond-esque in that respect. I have Knights Templar, Carmelite Nuns, 14th Century England, Greek, Egyptian and Sumerian mythology all wrapped up in a tale of death. The dates are all accurate with everything is entwined in the stories. You can just view it as an occult tale. It is really about her reemergence back into the world. We have some extra tracks that were written and recorded at the same time that have nothing to do with the story. We wanted to keep it to eleven tracks which is the number of Lilith. We named that part of the album and gave it a slightly different album cover with Lilith having blond hair. We were going to call the album just Venus Aversa, but my friend from HIM released
Venus Doom
. So we decided to add the Darkly, Darkly to it.
The Gauntlet: I was way off. I thought because 'Venus Aversa' is a sex position you had a new found love of black women.
Dani: [laughs] That would surprise you wouldn't it. [laughs] It would be funny to have a big fat black woman on the cover. In one move we'd take care of our fan base.
The Gauntlet: The title is more poetic sounding than previous titles and the music sounds a bit more rock oriented in a way.
Dani: Yes, it is. It is almost like a mantra or spell. The music is very soft, but with thunderous drums. The hard part was the orchestration and piano and getting that perfect balance with the guitars which I think we did. I think we had more ideas than we needed and then we were able to prune it. The vocals are extreme and they really go for it, but there is a little more melody in there. There are also more guitar solos. It was nothing that we planned, but was just this natural progression and moving to another step up. I would have to say I agree with you.
The Gauntlet: When you say 'natural progression' does this mean future albums will be in the same vein?
Dani: Most people have been saying this is our hardest album. With each album we try to do something different than the previous one and not have two albums alike. That progression and ideology comes from what is influencing us at the time. It could be from writing on the road or just the time of year. We have a new keyboard player, Ashley [Ellyllon], who is very fluid with what she does and that adds to it all.
The Gauntlet: You have the South American tour coming up, what about U.S.?
Dani: At the end of this year, we have eight or nine dates in South America, then a month off. We aren't being lazy, but we are putting the finishing touches on an orchestral album that we have been working on called
Midnight and the Labyrinth
. It is basically tracks from our first four records but just done as purely orchestral. It is like soundtrack music and it is really cool. At the end of January, we will hit Mexico, then tour America for seven weeks with Nachmystium, and Krysus. It is going to be a cool lineup.
The Gauntlet: Will Midnight and the Labyrinth be done with a full orchestra or just the band?
Dani: It is a mixture. Most of it is recorded. We just need to add some choir and female vocals for narrations. It will be a mixture of us and a orchestral though. We are also going to add some cello. We need more cello in there for that deep resonating. We hope to finish it all off. It won't be every bodies cup of tea. We might have an exclusive bonus track on their with guns blazing and all. This won't be elevator music though.
The Gauntlet: Are you happy with Peaceville Records so far?
Dani: We were on Roadrunner for three albums. The time came to just move away from them. They are going more towards the commercial side of things. They were badgering their bands into pursuing their ideas. We also felt the last record wasn't justly represented. We are happy now with Peaceville. I was at their office in London yesterday. They have a lot of passion and great, brilliant ideas that were lacking before. One of the packages will have a 60 plus page booklet with a story that precedes each song. they have lots of ideas and don't need any prodding either.
The Gauntlet: I haven't seen this level of backstage excitement behind you guys since Metal Blade.
Dani: Yeah. Metal Blade is another label that is very passionate about their music with a great staff.
The Gauntlet: I owe you some congratulations for becoming a Suffolk County icon.
Dani: It would be great if people would vote for me at
Suffolk Icons dot com
. It is weird because the knowledge of our crazy world of black metal and extreme music. Then I am in front of people who have no idea at all because it is a very rural area. I think it has woken a few people up.
The Gauntlet: You aren't afraid of the towns people grabbing the pitchforks?
Dani: This is the famous witch county so there could be a lynching.
The Gauntlet: Have you heard about the Australian Cradle of Filth fan that was arrested and charge with wearing the 'Jesus is a Cunt' shirt?
Dani: I wasn't aware of that. Oh my god that is not good. They were trying to do that in England to people also.
Read More News
Tags:
Cradle of Filth , Dani Filth, interviews



Jason Fisher

October 15, 2010


More News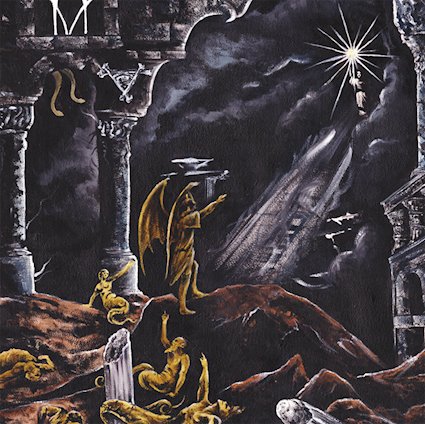 Feel MALUM's satanic melodies with new desecration "Legion"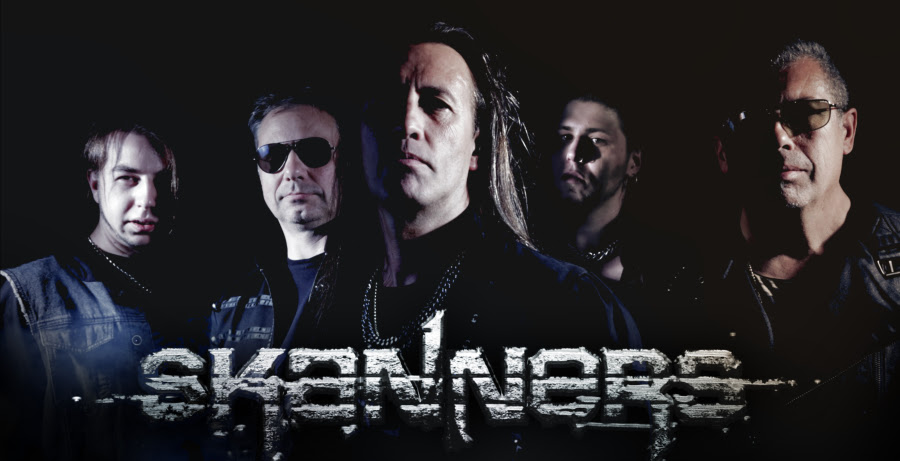 Italian Legendary Heavy Metallers SKANNERS will release their upcoming album "Temptation" on April 26th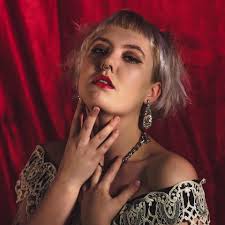 Sólveig Matthildur wants you to know that she's "Constantly in Love"
ZUD: Maine Black'n'Roll Cult To Embark On Springtime In The Abyss Pt. 2 Northeast Tour
Raven Still Unstoppable - Show Review