BigChris Flores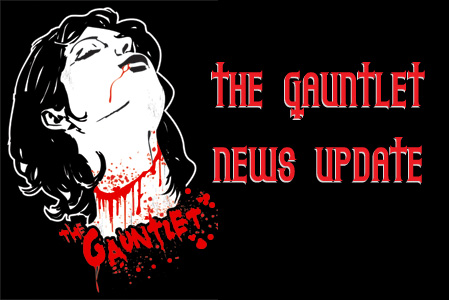 SHAUNA O'DONNELL:
HI CHRIS, THANKS SO MUCH FOR TALKING WITH ME TODAY. I'M REALLY EXCITED ABOUT IT.
BigChris:
It's my pleasure!
SHAUNA O'DONNELL:
LET'S BEGIN WITH A LITTLE HISTORY ON YOU SO THAT EVERYONE KNOWS HOW YOU BECAME BIGCHRIS FLORES. HOW DID YOU COME BY THAT NAME?
BigChris:
Oh that's funny, I didn't actually come up with that name. All the brothers that I used to work with came up with it. I used to do a lot of Hip-Hop and R&B, actually I still do. I write big tracks, so they started calling me BigChris and it just kind of stuck.
SHAUNA O'DONNELL:
I REMEMBER MEETING YOU THINKING THE NAME DIDN'T FIT.
BigChris:
Yeah, it's funny because every now and then I will get some people who talk to me on the phone and they will be like "Okay, I'll meet you out in front of your place" and I will wait out front for them. This one time this one girl was supposed to be here at a certain time, I was waiting out front for her and she didn't show up. I go back in to call her and there were five messages from her saying "Hey! Where are you? I'm driving around the studio right now and I don't see anybody." I called her back and said "Where are you? I'm sitting out in front of the studio waiting for you." She was like "No, you're not, there is just this long haired white guy." I was like "Well, that's me!"
SHAUNA O'DONNELL:
THAT IS SO FUNNY! YOU BEGAN YOUR CAREER PLAYING IN A BAND IN MEXICO. WHAT INSTRUMENT DID YOU PLAY?
BigChris:
Back then it was guitar. I did that for six nights a week for six years and then I got kicked out for working without papers.
SHAUNA O'DONNELL:
AT AGE 22 YOU MOVED TO HOLLYWOOD TO STUDY AT THE MUSICIANS INSTITUTE.
BigChris:
Yeah, I got a degree in music there and then went on for another year of recording. I got lucky and ended up working with Kenneth "Babyface" Edmonds after that for about a year and a half.
SHAUNA O'DONNELL:
DO YOU HAVE YOUR OWN STUDIO NOW?
BigChris:
Yeah, I've had my own production company now for close to ten years. I ended up moving in next door to Cedric the Entertainer's cousin. He was doing some poetry, so I ended up doing a little poetry album for him. Cedric the Entertainer heard it and just came over to my office one day, knocked on my door and said "Do you do reggae?" I was like "I can" and he was like "Cool, I need one by tomorrow morning." I said "Well shit, alright." They used it in the original 'Kings of Comedy' and it went really well. He gave me some money to build up my studio and get some more equipment. It's been on since then.
SHAUNA O'DONNELL:
YOU HAVE DONE A LOT OF STUFF WITH CEDRIC.
BigChris:
Yeah, I've done a lot of stuff with Cedric; he was the first guy to ever take that leap of faith into my career.
SHAUNA O'DONNELL:
I NOTICED YOU EVEN DID A DOCUMENTARY WITH HIM.
BigChris:
Yeah, that was a couple years in the making.
SHAUNA O'DONNELL:
WHO ARE SOME OF THE NOTABLE BANDS YOU HAVE HAD THE OPPORTUNITY TO WORK WITH?
BigChris:
In the Hip-Hop world, it was Bone Thugs-N-Harmony, KRS-One, K-CI & JoJo. Most recently in the rock world I have worked with Slash and Fergie.
SHAUNA O'DONNELL:
HOW DID THAT COME ABOUT?
When my son was one year old we took him to the park
BigChris:
to play in the sandbox. Every now and then I would see this long haired dude with tattoos on his arm and I would wonder if it was Eddie Van Halen from a distance. So one day I decided to go up and see who it was. I walked up there with my son, my son started playing with his son and I realized it was Slash. Our kids played for a little bit and we would run into each other once a month at the park for a while after that. Our kids ended up going to the same private pre-school. Our kids became good friends and his kid would come over to my house and play with my son. One day he interrupted one of my sessions with a Power Ranger Red outfit on and so I thought this was my opportunity. I got a good angle of my studio, I got his son playing piano and I emailed it to him. He was like "Where is that?" I was like "Oh, that's at my studio" and he said "Oh wow! Can I come by and check it out?" I was like "Hell Yeah!"
SHAUNA O'DONNELL:
THAT'S AWESOME, SO NOW YOU ARE WORKING A LOT WITH HIM.
BigChris:
Yeah, we did his album and some Rihanna stuff. I also produced music written by Slash for a movie called "This Is Not A Movie" starring Edward Furlong and directed by Olallo Rubio. It will be coming very soon to a theatre near you. It has some of the tracks which later turned into songs for his solo album, like "Beautiful Dangerous" with Fergie. It was a track used in a strip club scene for the movie. Since I have been working with Slash , I have been getting a lot of recording gear sent to me to use. BAE has hooked me up with some of the most incredible micpres and eq's, which is key to getting the high end studio records that you need to compete with what's on the radio.
SHAUNA O'DONNELL:
IS THERE ANY GENRE YOU PREFER WORKING WITH OVER ALL THE OTHERS?
BigChris:
I try to stay away from Country/Rock, but I enjoy it all once I'm doing it. I also try and stay away from the dance/techno music. I used to love old rock and once you are forced into the situation where you have to learn it, you appreciate it and take a liking to stuff you wouldn't normally.
SHAUNA O'DONNELL:
DO YOU FEEL THAT IT IS IMPORTANT TO KNOW AN INSTRUMENT IN ORDER TO BE A PRODUCER?
BigChris:
I think piano would be the main instrument, only because there are so many sounds that you can control with the keyboard. Guitar is also a good one to learn, but I would definitely also learn piano. Guitars are a great addition to a song, everybody loves them. They are easy to carry around wherever you go. The guitar is definitely a way cooler instrument. I always felt sorry for the guys on stage playing those piano guitars.
SHAUNA O'DONNELL:
WHO ARE YOU WORKING WITH RIGHT NOW?
BigChris:
Right now I just finished writing a song with Slash. It's called "Always Happenin" and I had originally written the lyrics for a thirty year old guy, but it turns out that this label really dug it and they had a sixteen year old group of sisters called The Raymies. I had to re-cut the song and re-write it for a fifteen year old girl. It was a little easier than I though. It has Slash on guitar, Jeff Baxter from the Doobie Brothers playing rhythm guitar, it's got me on some stuff on there too and it's got the guy who mixed all of the Eagles stuff mixing it. It is going to be a big, big record.
SHAUNA O'DONNELL:
DO YOU ALWAYS CONTRIBUTE TO THE SONGWRITING?
BigChris:
Yes, I usually do all of the music and whenever possible have Slash do the guitar or the solos.
SHAUNA O'DONNELL:
WHAT IS YOUR FAVORITE PART OF RECORDING AN ALBUM?
BigChris:
Listening to the finished product and just saying "Yay! There is a day well spent." It can also be the worst time to because when I'm stuck halfway between songs I will feel this incompleteness and anxiousness until I finish the song. Half of the songs I hate until I add that one thing that makes it a good song. It's always one element, but overall I would say the actual tracking or writing of the song is the funnest part. The mixing is pretty monotonous now, it's all math. I'm trying to do more production and less mixing.
SHAUNA O'DONNELL:
YOU HAVE WORKED IN FILM, TV, MTV, DOCUMENTARIES,
THE LIST GOES ON AND ON OF THE THINGS YOU HAVE DONE IN YOUR CAREER. WHAT DO YOU ENJOY WORKING ON THE MOST?
BigChris:
It's probably film and TV because it's pretty much anything goes. It's not really whether the song is good or not, let alone a hit. It's basically if it fits the scene. There are a lot of incomplete ideas that I do that are great, but I just don't know how to finish them at the time. That works great for TV and film. All I have to do is put a little snare roll at the end, the song is over in forty-five seconds and that is all that is needed. It's like throwing paint at a canvas and seeing what you can do. The most important thing is keeping my library up for these TV and film projects. Everything that comes to my mind goes.
SHAUNA O'DONNELL:
DO YOU DO ANY WORK WITH UNSIGNED ARTISTS?
BigChris:
Yeah, but that is basically few and far between. I may have an artist come in once or twice a month and have them go through my library of tracks. I will have them pick one out, write to it and we will record it. Sometimes they are really good and I will get the song placed in a TV show. That will create a budget and they will be able to come in and create stuff for their album. It is expensive for someone off the streets to come in to the studio and start writing and recording paying out of their own pocket. It's thousands of dollars, so if we can get their stuff placed in TV and film then there's their budget.
SHAUNA O'DONNELL:
AS FAR AS BUDGET GOES, CAN A BAND WITH A BIGGER BUDGET TYPICALLY DO MORE THAN A BAND WITH A SMALLER ONE?
BigChris:
Definitely, at least quality wise and personal wise. You can get more customized when you have your own budgets then when you come in here and go through a library of stuff that might work.
SHAUNA O'DONNELL:
WHAT ADVICE DO YOU HAVE FOR BANDS THAT WOULD HELP THEM TO PREPARE TO ENTER THE STUDIO?
BigChris:
Make sure you have all of your demos done. The demo quality isn't quite as important, but make sure everybody knows their parts. That way when the studio time comes, they're in, it's fun, everybody knows their parts and nobody is redoing it that much. It will save them a lot of money because if that isn't the case, it's doable, but there is a lot more editing and cost going into the back end. I've had songs from rock bands that we've done and they basically did everything live and then we go through and overdub a couple of solos and vocals. We've gotten a great song done in a day. There was one song that I did with Steven Adler and nobody was really that ready. It literally took me, after six hours in the studio, twenty-two hours to edit if not more. It was tedious, expensive and we got into arguments. It was not a fun situation.
SHAUNA O'DONNELL:
WHAT DO YOU THINK YOU ARE BEST KNOWN FOR IN THE INDUSTRY?
BigChris:
I would probably say TV and film. I have a lot of people calling me saying "Hey, I heard this song." A lot of it is MTV and VH1 stuff. I know the music supervisors really well and they use a lot of my tracks. They may not recognize or know me, but when they come into the studio and they are listening to tracks to figure out which ones they want they will say "I know that track. You're the guy that did "Peanut Butter, No Jam?" In the Original Kings of Comedy, Cedric sings this little reggae song in that movie and for some crazy reason that movie turned into a real popular comedy. That song just kind of blew up.
SHAUNA O'DONNELL:
WHERE CAN BANDS REACH YOU IF THEY ARE INTERESTED IN RECORDING WITH YOU?
BigChris:
I don't put much new stuff up anymore, but they can get a birdseye view if they go to the Myspace page, which needs a lot of work. I have a few songs up there.
SHAUNA O'DONNELL:
BESIDES WORKING ALL THE TIME, IS THERE ANYTHING ELSE YOU ENJOY DOING?
BigChris:
I love watching my son grow. That is what I love about music, it gives me the time to take a few minutes every couple of hours and play with my son. I take him to the skateboard park. I love music because it gives me that free time. I'm the luckiest guy in the world to have more than forty-five minutes with my son a day. I'm not walking into the house watching him sleep for ten minutes before I go to sleep. It's a wide open day for me.
SHAUNA O'DONNELL:
THANK YOU SO MUCH FOR THE INTERVIEW CHRIS. BEFORE I LET YOU GO WOULD YOU LIKE TO ADD OR SAY ANYTHING?
BigChris:
Thank you, it was awesome.
MySpace
Producer BigChris
Read More News
Tags:
BigChris Flores, Slash, producer, BigChris Flores, interviews



Shauna O'Donnell

August 19, 2010


More News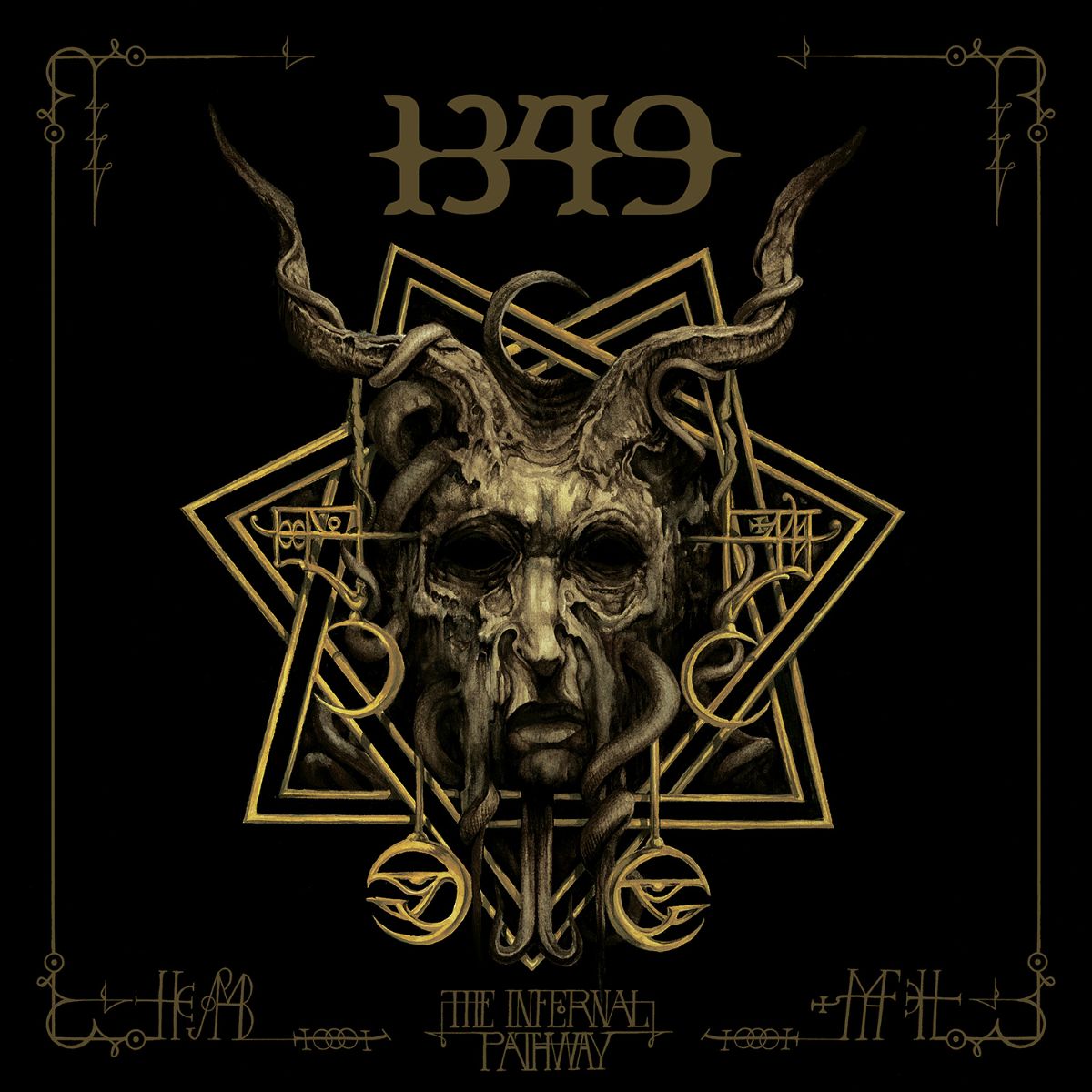 1349 is AURAL HELLFIRE

Rottendawn will bring you hell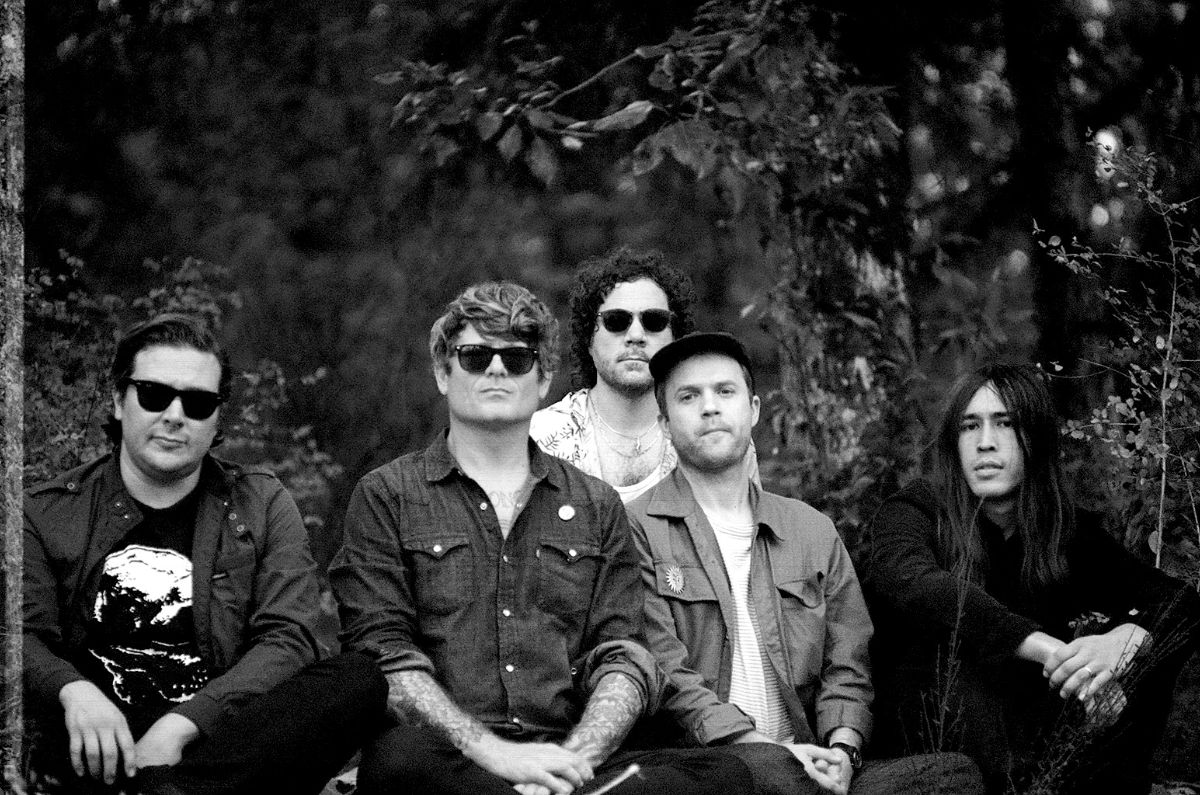 OH SEES SHARE NEW LP + VIDEO FOR "TOGETHER TOMORROW"
DRUGS OF FAITH: BrooklynVegan Premieres "Nihilists" From Virginia Grind/Rock Trio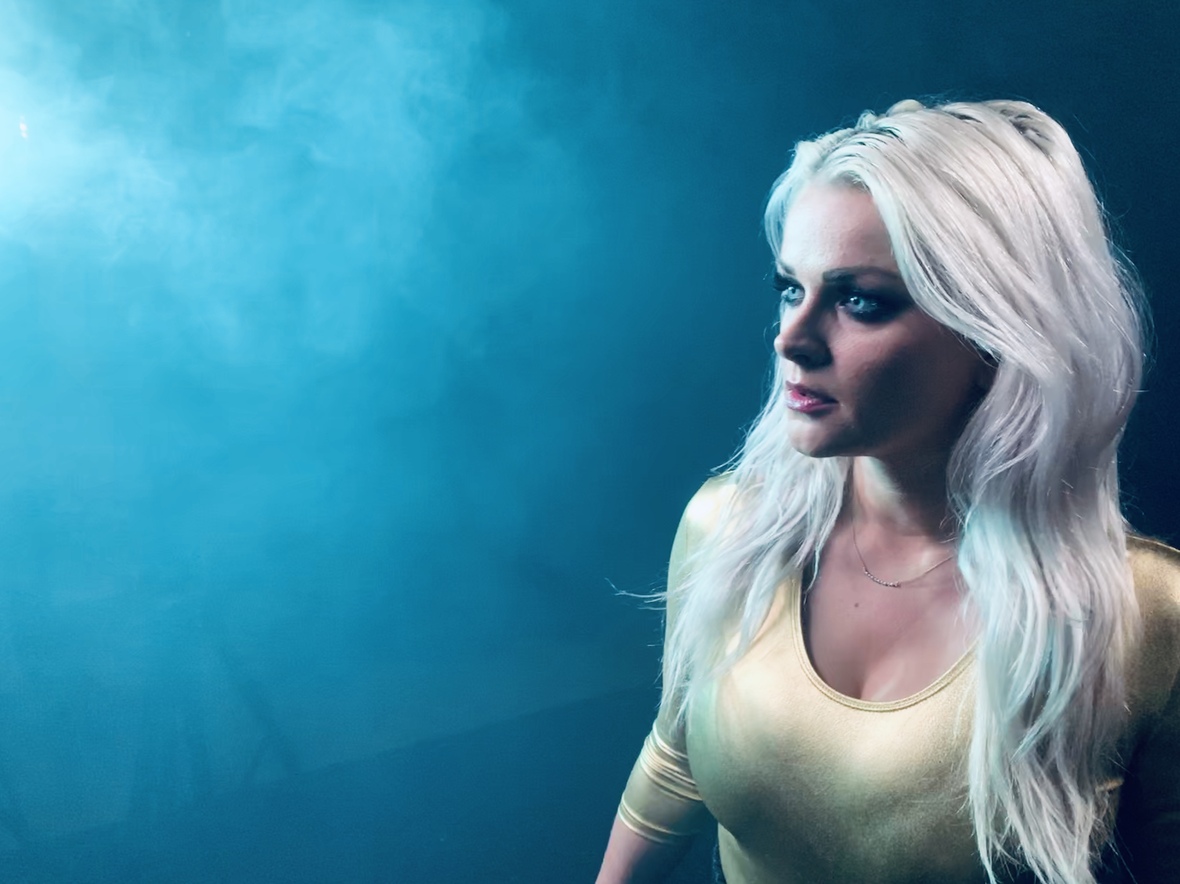 Female-fronted Symphonic groove metal band, TULIP, have released the video for their cover of "Pray For Me" originally written and performed by The Weeknd/Kendrick Lamar.