Between The Buried and Me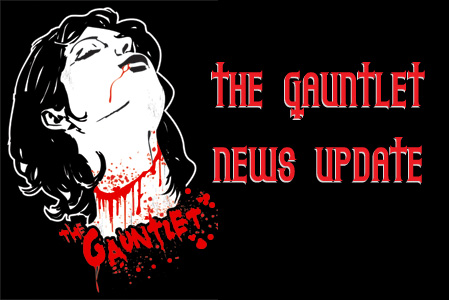 SHAUNA O'DONNELL:
HI TOMMY AND THANKS FOR TALKING WITH ME.
Tommy:
Hello, hello!
SHAUNA O'DONNELL:
HOW ARE YOU DOING?
Tommy:
I'm good, it's a hectic day, but I'm alive and that's a good thing.
SHAUNA O'DONNELL:
EVERYDAY THAT WE WAKE UP ALIVE IS A GOOD DAY. YOU RELEASED THE GREAT MISDIRECT ABOUT EIGHT MONTHS AGO. THIS IS NOT JUST AN ALBUM; IT HAS BEEN DESCRIBED AS AN ADVENTURE. TELL ME ABOUT THE ALBUM. EXPLAIN THE CONCEPT BEHIND THE ENTIRE CREATION.
Tommy:
Every song is a separate song. A lot of people thought we were going to do the whole concept thing with this record and we wanted to make each song its own concept. That is why the songs are so long and there is so much going on in each song. I did write more storylines than I normally do and I guess that's also why people think it's a concept, but they are five different stories. I don't know, things intrigued me, interested me and I just went with it. I think each song feels like it needs a story because there is so much dynamics and ups and downs. I felt the correct way to approach it lyrically was to match it with a storyline.
SHAUNA O'DONNELL:
ALL BANDS GROW OR PROGRESS MUSICALLY OVER TIME. DO YOU FEEL THIS IS YOUR BEST ALBUM TO DATE?
Tommy:
Yeah, I do, it's definitely the most proud record for me personally. I think we are really starting to come into our own and figure out what we really want to do with our music. I think with Colors we jumped up to a different type of writing and people held our record in high regards. I think they were really wanting to compare this new record to that. I'm really proud of the fact that we didn't repeat ourselves. I think we progressed from Colors and wrote a record that was completely different. It's a different direction for us, but it still sounds like us. I think that is always the main goal, no matter what we are doing, I want to sound like Between the Buried and Me. It's a fun record to listen to and in the end that's all that matters. I know when I listen to music I want to be entertained and interested the whole time. I don't want to be put to sleep and I feel like with The Great Misdirect you don't know what's around the corner.
SHAUNA O'DONNELL:
IT DEFINITELY KEEPS YOUR INTEREST. WHEN PLACING THE SONGS FOR YOUR ALBUM IN A SPECIFIC ORDER HOW DO YOU DECIDE WHICH ONE IS FIRST AND WHICH ONE IS LAST?
Tommy:
We write in order, we always plan ahead as far as that goes. Colors was written as one piece of music where with this record we wrote separate songs, but we knew where they were going to fall in the record. It's one of those things you can't really explain. You just kind of know where each song fits.
SHAUNA O'DONNELL:
WHAT DO YOU ENJOY DOING THE MOST WHEN IT COMES TO THE WRITING PROCESS?
Tommy:
I enjoy writing the music the most. I like writing lyrics too, but it has always been something that is challenging for me. I've never been a writer or a big reader. Over the years I have slowly developed my style. We all write the songs and the music, but that has always been my favorite part. I love sitting down, recording, getting ideas and working with the other dudes. It's fun because you never now what is going to happen. I think a lot of bands plan out what kind of record they are going to write. With us, we literally go song by song and we never know what is going to happen.
SHAUNA O'DONNELL:
THERE IS A VERY ELABORATE VIDEO THAT WAS MADE TO GO WITH THE SONG "OBFUSCATION". YOU CAN'T STOP WATCHING IT BECAUSE YOU HAVE TO KNOW WHAT IS COMING NEXT. IT'S JUST LIKE WATCHING A MOVIE.
Tommy:
We have such long songs that we figured we would put everybody to sleep if it was a ten minute video of us playing in a white room or something. We didn't have a whole lot of input on the video. We did, but we put it in the hands of the director and I'm glad we did that. He sent us a script and we worked with it. We changed what we thought needed to be changed and it was cool because I wanted his interpretation of the lyrics. I sent him the lyrics and told him my ideas about it. It came out awesome, it looks great and it fits the song. It came out really cool.
SHAUNA O'DONNELL:
IT LOOKS LIKE IT WAS REALLY EXPENSIVE TO MAKE.
Tommy:
It seems that way, but it wasn't, so it worked out.
SHAUNA O'DONNELL:
WILL YOU BE MAKING MORE VIDEOS LIKE THAT?
Tommy:
Who knows? We don't really think about videos that much. We didn't even do any videos with Colors. This one was definitely the best one we have and I have always wanted to do some sort of animation video. I want to continue to find creative people.
SHAUNA O'DONNELL:
I PUT OUT WORD THAT I WAS DOING THE INTERVIEW AND ONE OF YOUR FANS WANTED ME TO ASK YOU WHY YOU DECIDED TO PUT OUT A COVER ALBUM.
Tommy:
Okay, at the time we were in between records and we had been talking about doing a cover record for years out of pure pleasure. One day our record label asked about what we thought about doing this and we said "We've already been talking about doing it anyway and we have a lot of time off coming up." We wanted to get back in the studio and it was a way to show some of our younger fans music that we grew up listening to. We wanted them to know that there is a lot more than intense metal that influences our sound. It was a way to get creative again and I think it really helped Colors. Once we were in the studio doing that, it got us in this mindset that there are endless possibilities. We can try anything and do anything. That was a good mindset to have and it was a good experience. One day we may have time to do a second one, you never know.
SHAUNA O'DONNELL:
ARE YOU CURRENTLY WRITING A NEW ALBUM?
Tommy:
We have been touring basically all year. We are taking off in August and we are hoping to record an EP or something. We are itching to get something new out there.
SHAUNA O'DONNELL:
THE COOL TOUR IS ABOUT TO START AND YOU WILL BE ON IT. THIS WILL BE THE FIRST TIME YOU WILL BE PLAYING WITH A LOT OF THESE BANDS, IS THAT RIGHT?
Tommy:
Yeah, pretty much. We have played with The Acacia Strain before, but that's about it.
SHAUNA O'DONNELL:
AREN'T THOSE GUYS FUNNY?
Tommy:
Yeah, they're good dudes. We haven't played with them in years. We met As I Lay Dying last month in Europe. They are great dudes. It should be fun.
SHAUNA O'DONNELL:
ARE YOU EXCITED TO SEE THEM PLAY?
Tommy:
Yeah, it's kind of hard for me to be excited because I've been on tour everyday except for three weeks this year. I just got back from Europe four days ago. It should be fun, I'm excited.
SHAUNA O'DONNELL:
ONCE THE COOL TOUR ENDS, WHAT ARE YOUR PLANS?
Tommy:
That's when our break starts and we will start writing.
SHAUNA O'DONNELL:
DO YOU HAVE ANY SIDE PROJECTS GOING ON THAT YOU WOULD LIKE TO TALK ABOUT?
Tommy:
I'm actually going to be recording in September. I have done a lot of writing over the last couple years that I haven't really had a lot of time to do anything with. I hope to get something out early next year. I don't know what it's called or what I'm doing with it yet. I'm going to record with the guy who did our last few records and hang out with him. We will see what happens, it's weird stuff. It's definitely not metal, but it is kind of all over the place.
SHAUNA O'DONNELL:
WELL WE WILL LOOK FORWARD TO IT, WHATEVER IT IS. IS THERE A T-SHIRT LINE TOO?
Tommy:
Yeah that is a music project too, that me and this guy named Jake do. We haven't been able to do anything in a while because we've been busy. He is a full time student and musician himself. We do a thing called Jacob Rogers. What we do is for all the clothes we put out we will put out a song for each shirt that has a concept behind it. With every shirt, you get a free CD with whatever music we wrote for it. We record the music ourselves at home. It's just time consuming and we just don't have any. We hope to do something later this year; it's just finding the time and money.
SHAUNA O'DONNELL:
WITH EACH BAND I INTERVIEW I TRY TO FIGURE OUT WHAT IS UNIQUE ABOUT THEM. I WAS TRYING TO THINK OF ANOTHER BAND WHERE THE SINGER GROWLS/SCREAMS AND PLAYS KEYBOARDS. I COULDN'T THINK OF ONE. IS IT HARD DOING BOTH? I WOULD IMAGINE THE VOCALS TAKE A LOT OUT OF YOU.
Tommy:
Yeah, it's years and years of practice and I still can't do it well. We love metal so that's what we do. It's one of those things where you have to practice and understand how your body works. It's definitely a challenge.
SHAUNA O'DONNELL:
THANK YOU SO MUCH FOR THE INTERVIEW. IT WAS GREAT TALKING TO YOU, BUT BEFORE I LET YOU GO WAS THERE ANYTHING YOU'D LIKE TO ADD OR SAY?
Tommy:
Thank you very much. I'll see you on The Cool Tour!
Read More News
Tags:
Between The Buried and Me, btbam , Tommy, interviews



Shauna O'Donnell

July 10, 2010


More News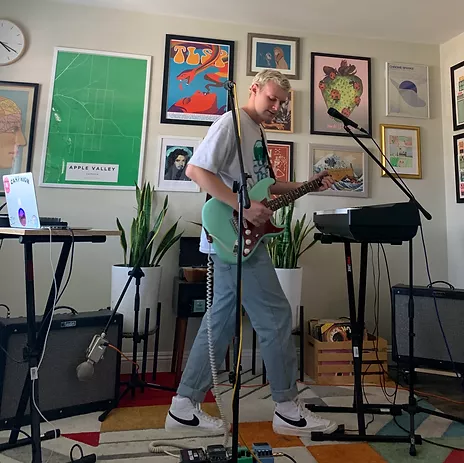 An Interview With Comfort Club!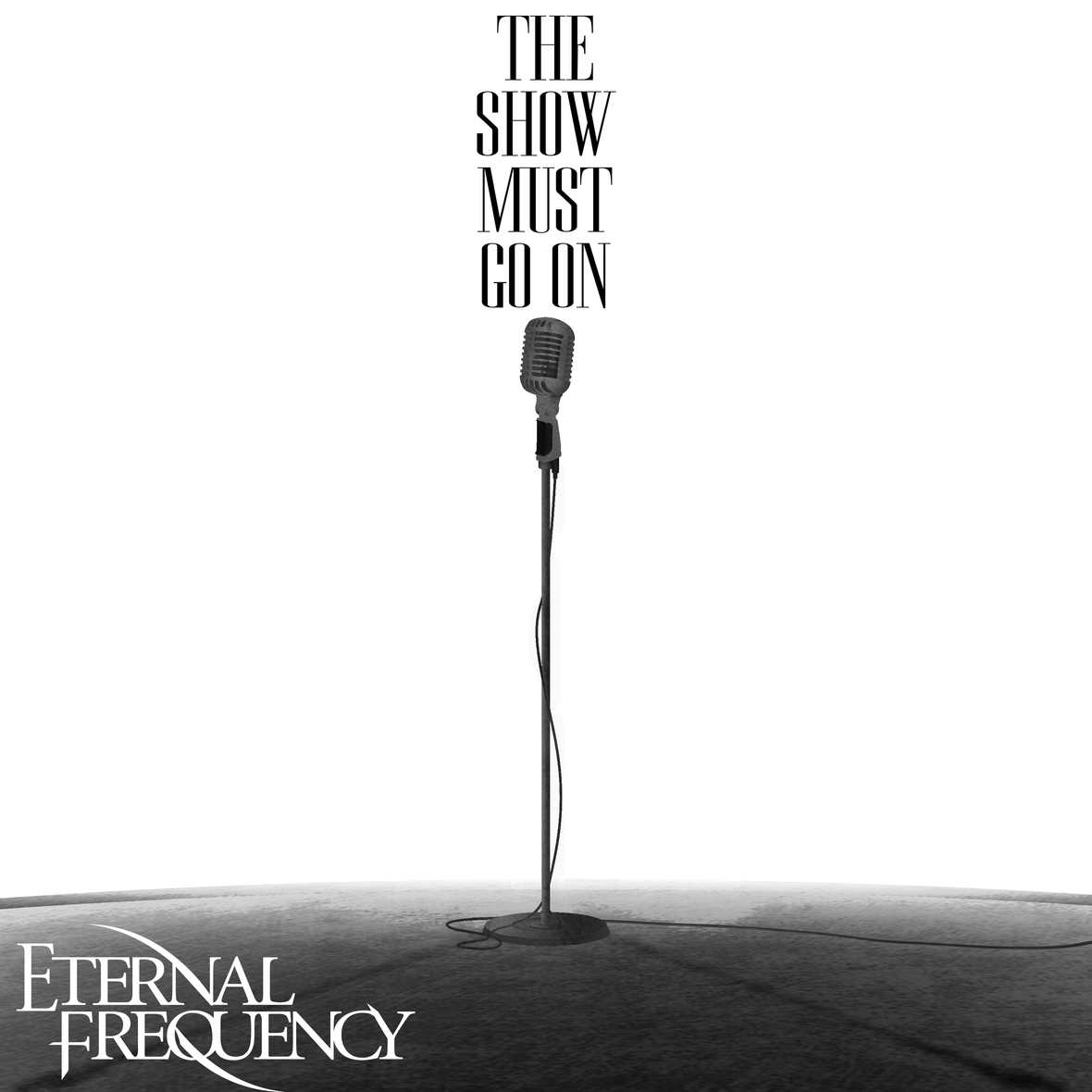 ETERNAL FREQUENCY Delivers A QUEEN TUNE - EASILY its MOST MOVING AND APROSPOS SONG for A PLANET BROUGHT TO ITS KNEES IN 2020!
Italian progressive death metallers SADIST working on ninth full-length album!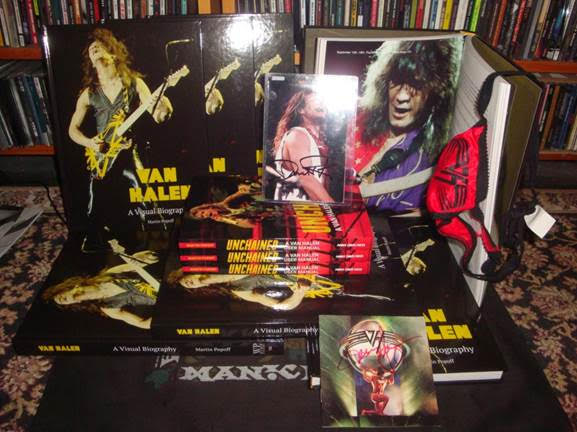 Popoff's Van Halen: A Visual Biography... signing and shipping now!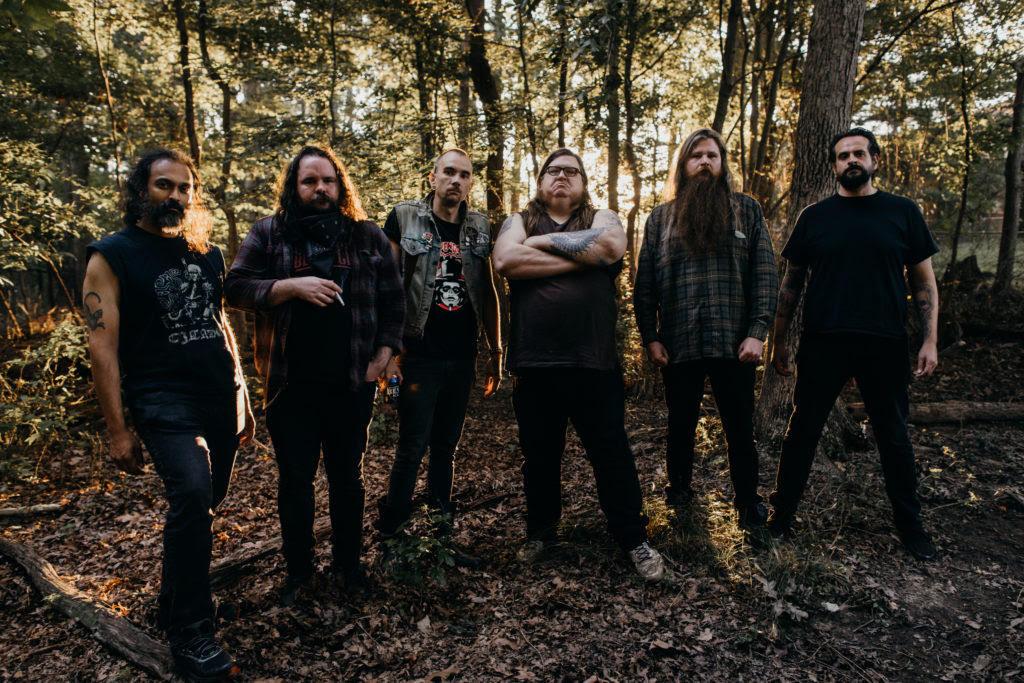 Preyer Full-Length From Washington, D.C. Doom Bringers, ILSA, Out Now And Streaming Via Relapse Records