Chimaira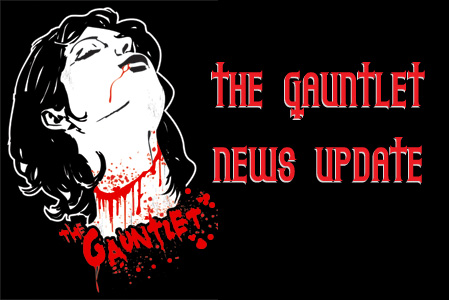 I HAVE ROB ARNOLD OF CHIMAIRA ON THE PHONE WITH ME TODAY.
SHAUNA O'DONNELL:
HI ROB THANKS FOR TALKING WITH ME. DID YOU HAVE A NICE FOURTH OF JULY?
Rob:
We actually spent it at a truck stop. We did drive over to a downtown area where we were able to park and see some fireworks though. It was cool, we had a day off in between shows and spent it the best we could.
SHAUNA O'DONNELL:
YOU ARE ABOUT TO KICK OFF THE ROCKSTAR MAYHEM FESTIVAL IN A COUPLE DAYS. PRETTY EXCITING HUH?
Rob:
Yeah, it's definitely exciting; we are on our way out there right now. We did some shows from Cleveland across the top of the country. Last night we were in Spokane, Washington and today we are in Portland, Oregon. We are going to work our way down for the first show on July 10th, so we are pumped.
SHAUNA O'DONNELL:
IS THIS YOUR FIRST TIME PLAYING MAYHEM? I THOUGHT YOU HAD PLAYED ONE YEAR.
Rob:
No, our summer touring festival was with Ozzfest, so this is our first Mayhem.
SHAUNA O'DONNELL:
GREAT! WHAT BANDS ARE YOU MOST EXCITED TO SEE THAT YOU HAVE NOT SEEN BEFORE?
Rob:
We have seen everybody on there so it's almost like a reunion of all these bands. We have played so many times with all these bands across the world. Of course, we are looking forward to hanging out with our buddies in Lamb of God, Shadows Fall, Hatebreed, Atreyu, and Korn. Everybody knows everybody on this tour.
SHAUNA O'DONNELL:
THIS YEARS LINE-UP IS BADASS, I'M REALLY EXCITED.
Rob:
A lot of people are saying that they are excited about the bill. We are glad to be a part of it.
SHAUNA O'DONNELL:
AFTER MAYHEM YOU WILL BE HEADING OVERSEAS RIGHT?
Rob:
Yes, we have a UK tour lined up in October. Right now that is the only tour we have booked for the year. We are thinking about doing another U.S. one later in the year, but that is still to be determined.
SHAUNA O'DONNELL:
YOU HAVE DONE QUITE A BIT OF TOURING, WHAT HAVE YOU LEARNED OVER TIME THAT MAKES IT EASIER TO TOUR OVERSEAS?
Rob:
In terms of the gear, we always used to ship our stuff and that became so expensive that now we have a complete second back line that we keep in Germany. Now we don't even have to take any gear with us, we have everything we need over there. It was a one time cost getting everything there, but it was certainly more beneficial than shipping stuff back and forth each time. It was anywhere from $20-30,000. We have learned to take it easy; it can be overwhelming sometimes being in new places and not everybody being able to speak English. Now we are seasoned veterans and we have a good time.
SHAUNA O'DONNELL:
BANDS ARE STARTING TO GO TO AUSTRALIA A LOT MORE THAN THEY USED TO. WHAT WAS IT LIKE PLAYING THERE?
Rob:
Yeah, we have been there three times now and it has been awesome every single time. It is a long ass flight, but other than that the shows go great, it's a beautiful country and the people are super cool. There are a lot of cool things to do and there is good food.
SHAUNA O'DONNELL:
HOW LONG IS THE FLIGHT?
Rob:
It is about fourteen hours. Prepare yourself for that. If you include all the time in the airports, it is really eighteen to twenty hours from the time you leave your house to when you are in the hotel in Australia, but I don't want to sound like I'm complaining.
SHAUNA O'DONNELL:
YOUR LATEST ALBUM THE INFECTION HAS BEEN OUT A LITTLE OVER A YEAR NOW. THIS WAS YOUR MOST AMBITIOUS RECORDING YET. HAS THIS BEEN YOUR MOST SUCCESSFUL ALBUM TO DATE?
Rob:
We have had the most success during this time period which happens to be during this album cycle, but that could be a build up of all the work we've done over the past decade. It's hard to really gauge which is the most successful album because the albums that have sold more have obviously been out longer. We've never really done the math to see at what point right now the albums have done, but it would be something interesting that we would do. It's been great for us, we get a lot of great tours and a lot of people are saying how much they like The Infection. The songs go over great live and we're still rolling.
SHAUNA O'DONNELL:
ARE YOU GUYS ALREADY WORKING ON A NEW ALBUM OR ARE YOU GOING TO WAIT UNTIL YOU GET OFF TOUR?
Rob:
We are actually not working on a new album per say yet, but we do have about seven songs written already of new material. We are not in album mode as of right now. Usually, we tend to finish up the tour, get into album mode and then into recording mode. Repeat.
SHAUNA O'DONNELL:
I NOTICED THAT YOU WORKED WITH ZEUSS ON THE ALBUM. HIS NAME IS COMING UP MORE AND MORE THESE DAYS.
Rob:
Yeah, he has a great set of ears on him and we had an awesome experience with him. All of us are totally satisfied with his work on The Infection. We will definitely work with him again. He has a ton of bands working with him and he is doing well for himself.
SHAUNA O'DONNELL:
YOU HAVE A NEW DVD/CD SET COMING OUT CALLED COMING ALIVE. I WATCHED THE TRAILER AND IT LOOKS LIKE IT IS GOING TO BE BADASS.
Rob:
It is going to be. I'm super excited about it. The content and the quality is absolutely incredible. Our buddy and director Todd Bell who has been doing all of our videos and DVD's for years now has just really outdone himself. I think people are going to be beyond blown away by this thing. It is three and a half hours of documentary stuff. You will feel like a fly on the wall through the making of The Infection and touring across the world. It's all the backstage stuff, tons of humor, live concerts and Chimaira Christmas 10. It was filmed with thirteen cameras and it looks and sounds incredible. There are hours and hours of bonus footage and home video stuff that we had put together from way back in the day before we were on a record label. It's only $20 which is insane and I don't think there will be a single person who will be disappointed with it.
SHAUNA O'DONNELL:
THE FANS ARE GOING TO LOVE IT. YOU HAVE A SIDE PROJECT CALLED THE ELITE. I'M SURPRISED YOU HAVE TIME FOR ANOTHER BAND AS MUCH AS YOU ARE ON THE ROAD.
Rob:
Well I kind of don't have enough time, which is why we have never played a show yet or anything. In Chimaira down time, which is extremely rare, I have the guys come into town. We have singer TJ Frost, Austin D'Amond on drums and Mike Drury on bass. When we can, we will fly in for a week and try to write a little bit. The next time we will write a little more and then we will try to record a little bit. After six or seven times in two years we were able to make our World War 3 EP. We recorded that the same way we do Chimaira, with Ben Schigel. It came out great and right now I just kind of have that on the back burner. I'm hoping people will be checking it out, but when we can finally tour is yet to be determined. I recommend you checking it out. If you like Chimaira, I think you will like The Elite.
SHAUNA O'DONNELL:
TELL ME ABOUT YOUR INSTRUCTIONAL DVD THAT YOU PUT OUT.
Rob:
It's for anyone who plays guitar that wants to pick up some more skills. It's really great not just for guitar players, but for young bands too. I talk a lot about songwriting which is real important. You can be the best guitar player or drummer in the world, but if you can't write songs you will have to rely on someone else to write them for you or hopefully one of the other band mates can. I dive into that stuff as well, I have got a ton of positive feedback on it and I think it's great for any guitar player.
SHAUNA O'DONNELL:
DO YOU GIVE GUITAR LESSONS OTHER THAN THROUGH THE DVD?
Rob:
No, I've never done that yet, that is something else that I have on the backburner. I'm thinking that I will do it one day, but I haven't got around to doing it yet. I love to teach and if I ever can do something like that I will.
SHAUNA O'DONNELL:
DID YOU TAKE LESSONS GROWING UP?
Rob:
I did for about a year early on. I got the basics and fundamentals, but from there I was reading the Metallica and Pantera books and doing it on my own.
SHAUNA O'DONNELL:
DID YOU LEARN TO PLAY ANY OTHER INSTRUMENTS BESIDES GUITAR?
Rob:
I play drums as well, I love playing them because they are so fun. I play a little bit of piano, but that's about it. Guitar is my main gig.
SHAUNA O'DONNELL:
I READ THAT METALLICA WAS A BIG INFLUENCE ON YOU GROWING UP.
Rob:
For sure!
SHAUNA O'DONNELL:
WAS BEING A MUSICIAN ALWAYS YOUR FIRST CAREER CHOICE? WAS IT SOMETHING THAT YOU KNEW YOU HAD TO DO?
Rob:
Maybe, I don't know whether I knew I had to do it. I had posters on my walls of the Metallica guys and I wanted to do it so bad. When you are young like that you really have no idea what the scale of it is. I just thought it would be cool to do. Somehow I fell into it and here I am today doing it. I couldn't be luckier or happier.
SHAUNA O'DONNELL:
IT'S IMPORTANT TO HAVE FAMILY AND FRIENDS WHO SUPPORT YOU. SOME PARENTS ARE LIKE "GO GET A JOB!"
Rob:
Early on my parents certainly wanted the band to be successful. They were telling me I needed something to fall back on like college. I went against the grain, did the band full time and now of course they couldn't be more proud of me.
SHAUNA O'DONNELL:
THANK YOU SO MUCH FOR THE INTERVIEW, I WILL SEE YOU IN A COUPLE DAYS. GOOD LUCK ON THE TOUR. BEFORE I LET YOU GO WAS THERE ANYTHING YOU'D LIKE TO ADD OR SAY?
Rob:
Thank you for your time and thanks to all the fans. Check out anything that Chimaira does, thanks for all the support. We hope everyone can make it out to the Mayhem shows. Don't forget to check out our new DVD Coming Alive available in stores July 20th.
Read More News
Tags:
Chimaira , Rob Arnold, interviews



Shauna O'Donnell

July 06, 2010


More News
REVIEW: Upstate New York Thrash Chieftains - MONOLITH Re-master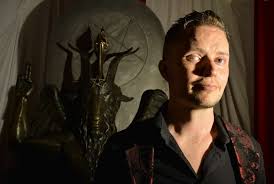 NYDM - New York Death Metal Fest Destroys Milwaukee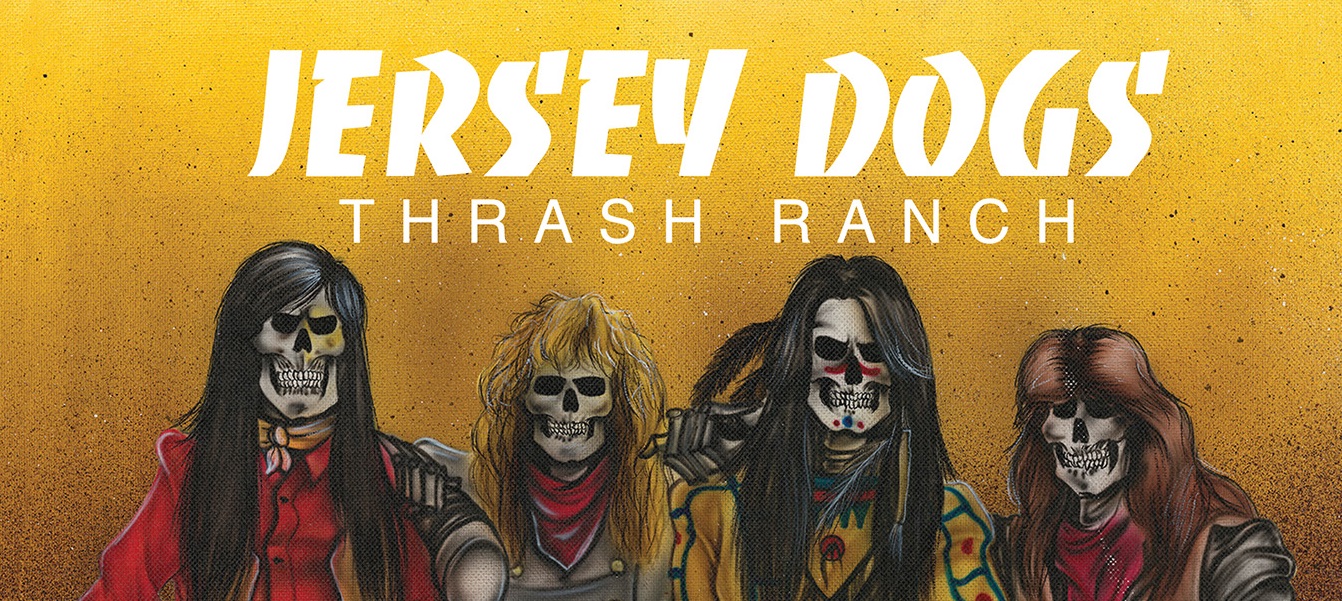 Jersey Dogs – Thrash Ranch re-issue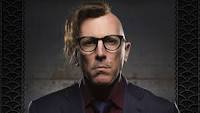 Despicable False Claim Against Him, Tool + A Perfect Circle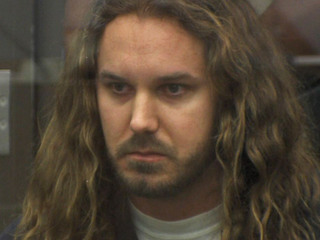 As I Lay Dying Welcome Back Tim Lambesis
More News