Avenged Sevenfold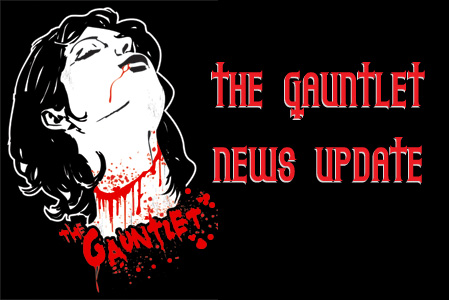 HEY GUYS THIS IS SHAUNA O'DONNELL. IT IS A GREAT DAY BECAUSE TODAY WE HAVE JOHNNY CHRIST FROM AVENGED SEVENFOLD ON THE PHONE…
SHAUNA O'DONNELL:
HI JOHNNY, THANKS SO MUCH FOR TALKING WITH ME TODAY.
JOHNNY:
Hi, how are you?
SHAUNA O'DONNELL:
I'M DOING GOOD. YOU GUYS ARE FROM HUNTINGTON BEACH. THAT'S PRETTY CLOSE TO ME. I KNOW YOU GUYS HAVE BEEN TO THE SLIDEBAR IN FULLERTON A LOT.
JOHNNY:
Yeah, we've been over there quite a few times.
SHAUNA O'DONNELL:
YOU BASICALLY STARTED YOUR JOURNEY RIGHT OUT OF HIGH SCHOOL IN THE UNDERGROUND ROCK SCENE AND CONTINUED ON THE PATH OF SUCCESS RIGHT ONTO COMMERCIAL RADIO. DO YOU FEEL THAT TOURING AND GETTING OUT THERE IN FRONT OF PEOPLE AND PLAYING YOUR MUSIC IS A BIG PART OF WHY YOU ARE SUCCESSFUL?
JOHNNY:
Oh absolutely, we have always been a very heavy touring band since Sounding the Seventh Trumpet. I joined the band on the last little leg of 'Sounding the Seventh Trumpet Tour.' Even before that they had been touring a long time. It's part of what we love to do, we love to play music and that's what we got into it for. There are hard moments as well as fun moments, but you have to get out there, tour and be seen by as many people as you can. It's worth it.
SHAUNA O'DONNELL:
THERE IS A LOT OF SACRIFICE THAT COMES WITH BEING IN A BAND.
JOHNNY:
Yeah, absolutely, the touring isn't as luxurious as people may think, but we still have fun.
SHAUNA O'DONNELL:
THERE ARE A LOT OF YOUNG BANDS WHO DREAM OF BEING IN YOUR SHOES, BUT THEY DON'T REALIZE HOW HARD IT REALLY IS.
JOHNNY:
Yeah, you've got to put in your time.
SHAUNA O'DONNELL:
PEOPLE KNOW YOU BY THE BAND NAMES YOU HAVE BEEN GIVEN SUCH AS MATT SHADOWS OR JOHNNY CHRIST, HOW DID YOU DECIDE ON YOUR NAME OR WAS IT GIVEN TO YOU?
JOHNNY:
When I first joined the band we were kicking around names and I think it was Zack who came up with the name Johnny Christ and we just ran with it.
SHAUNA O'DONNELL:
ON JULY 27TH YOU WILL BE RELEASING YOUR LATEST ALBUM NIGHTMARE THROUGH WARNER BROS. RECORDS. DOES THIS ALBUM TAKE YOU ON A DARK JOURNEY?
JOHNNY:
Absolutely, musically we had already decided a year ago when we started writing the record that we wanted a darker, heavier record than our previous one. I think we were ready to do that and musically we were pretty much there. We were going to write a concept record and Shadows had the idea of what the concept was going to be. It was going to be pretty dark. Everything kind of changed after the music was completely written because Jimmy passed. That kind of changed everything and took a dark record to an even darker place. He didn't change any of the music, but all of the lyrics were very much changed and very emotional. When we got into the studio, each individual person was in their own emotional way captured on this record. None of us were very happy so it came out pretty dark I think.
SHAUNA O'DONNELL:
I KNOW THAT JIMMY HAD WRITTEN SOME OF THE LYRICS, SO HIS VOCALS ARE INCLUDED ON THE ALBUM RIGHT?
JOHNNY:
Yes, he had a song that he had written years ago for one of his side-projects, but he never finished. He brought it to Avenged Sevenfold. It was a song that was demoed out and everything. He had sang the melody parts, usually when we go through melodies we just kind of hum and say a few words here and there, but then leave the lyrics up to Shadows. Some of the lyrics that he had sang, arbitrarily, ended up being kind of like him saying goodbye to us. He finished the last part of the song probably like three days before he passed. It was eerily clairvoyant, it is really hard for us to listen to that music, but the song is so beautiful that we definitely needed to have it on the record.
SHAUNA O'DONNELL:
I WAS THINKING THAT IT MUST HAVE BEEN BITTERSWEET BECAUSE YOU ARE LOOKING OVER AND SEEING MIKE PORTNOY, ON ONE HAND HE IS AN AMAZING DRUMMER AND ON THE OTHER HAND YOU MISS YOUR FRIEND. IT MUST HAVE BEEN A VERY HARD TIME FOR YOU GUYS.
JOHNNY:
Oh absolutely, it was very bittersweet. We got to work with Mike Portnoy (Dream Theatre) who has been a hero of ours for a long time and very much a hero of Jimmy's. It is cooler to look back at it where I am now then I was at the time when we started. I was more looking at it going that's not Jimmy back there. Looking at it now, it was a cool experience and we were lucky that he offered himself up to ease the transition and tour for us. We get along great and he is a great guy. I'm looking forward to that now.
SHAUNA O'DONNELL:
THE COVER OF THE ALBUM NIGHTMARE IS VERY EERIE. WHO CAME UP WITH THE DESIGN?
JOHNNY:
Zack usually comes up with the designs for all that. He will bring us the concept in the early stages and maybe a couple of things here and there will be changed, but overall he works with an artist and tells him exactly what we want. It was very dark and he wanted it to be. We all wanted this album to give a perspective of what we were feeling. We don't want someone to look at it and feel happy. It is a seriously dark record.
SHAUNA O'DONNELL:
I LIKE HOW YOU SLOWLY LET YOUR FANS SEE THE COVER BY PUTTING THE PIECES OF THE PUZZLE TOGETHER. THAT WAS REALLY CREATIVE.
JOHNNY:
Oh thank you, that was once again the concept of Zacky Vengeance.
SHAUNA O'DONNELL:
FROM YOUR VERY FIRST ALBUM SOUNDING THE SEVENTH TRUMPET TO YOU LATEST THERE HAVE BEEN SOME CHANGES IN THE STYLE OF YOUR MUSIC. WHAT ARE SOME OF THE MAIN THINGS THAT WERE BEHIND THE CHANGES?
JOHNNY:
The main change is that we wanted a heavier record than what we'd done before, but we still wanted to go back to some of the fast guitar and melodies that we had on City of Evil. As well as some of the heavier stuff we had on Waking the Fallen, while at the same time not going back to those and looking at those songs and saying "Well this is what we did here, let's try that again." That's not the kind of band that we are. We wanted to have those feelings and those colors, but we don't want to attempt to duplicate. Those albums are what they are and they are great for the times that they were. It is time to move on. In the evolution of it we have become more mature in those records. Everything is very cohesive and it still takes you on a journey even though you don't realize you are going on this journey. It is an all around darker album that still has all of these Avenged Sevenfold qualities.
SHAUNA O'DONNELL:
IS IT TRUE THAT YOU ARE NEVER FULLY SATISFIED WITH YOUR OWN WORK? YOU GUYS ARE AMAZING.
JOHNNY:
Well thank you for the compliment, but yeah we are always working on stuff. Once it's done you look back and you go "Wow! I could have done that and that would have made that a lot better." We are constantly critiquing ourselves and I think that largely has to do with our success. We are never fully satisfied because we want something that has so much more and we want every note from every person in the band to be absolutely flawless. After a while you think "I could have done that better." After time you start to realize that you could have done it better, but it is what it is and you will try it next time. Once it is already done, you live with it and you are happy with what you did, but you keep thinking of these things so you remember to do it on the next record.
SHAUNA O'DONNELL:
I WATCHED THE TEASERS FOR THE NEW VIDEO FOR THE SONG "NIGHTMARE." IT LOOKS GREAT FROM WHAT I CAN SEE. TELL US ABOUT THE MAKING OF THE VIDEO.
JOHNNY:
The making of the video came about in kind of a cool organic way. We were in New York mixing the album and we got a call from our label and management asking if we wanted to do a video. We were very much against doing a video because we are not a four piece band, we are missing a member right now and we don't want to do a video without him. Having said that we got a call from Wayne Isham who had done videos with us previously, we have become good friends with him and we hung out with him in Mexico. The last time Jimmy got to see him, they were up all night before the Metallica show in Mexico City drinking together. He has very much become a part of this family. He came up with a great idea that was a good tribute to Jimmy and what's been going on with our emotions. It came out okay, he brought up this scene in Jacob's Ladder where he is getting pulled out on this gurney, he doesn't really know where he's at and he wakes up to all this. It was kind of ironic because that was always one of Jimmy's favorite movies that he was always blabbering to us about. I still haven't seen this movie and we are always looking for this DVD. We brought up the scene, I saw it and I could see exactly why this would be one of Jimmy's favorite movies. With that concept in mind and working with Wayne Isham, we went ahead and just went for it. We strapped M. Shadows to a gurney and drug him through an insane asylum. We had all of these extras and things going on. I think it came out pretty well.
SHAUNA O'DONNELL:
I CAN'T WAIT TO SEE IT IN ITS ENTIRETY. WHEN DOES IT RELEASE?
JOHNNY:
I think it comes out next week. I don't really know the exact time or date.
SHAUNA O'DONNELL:
YOU WILL BE PLAYING THE UPROAR FESTIVAL STARTING IN AUGUST. THIS WILL MARK THE FIRST YEAR FOR THIS TOUR RIGHT?
JOHNNY:
Yes this is the first time they are doing an Uproar Tour.
SHAUNA O'DONNELL:
YOU GUYS ARE SAFE, ROCKSTAR HAS DONE MANY TOURS SO YOU WILL BE OKAY.
JOHNNY:
(Laughing) Yeah, thanks, I think it will be good. We've got some good help from the other bands. We did Ozzfest with Disturbed years ago and we got along great with those guys. We have some good bands to help us out with the bill.
SHAUNA O'DONNELL:
A PORTION OF THE PROCEEDS FROM TICKET SALES AT UPROAR GOES TO CHILD FIND OF AMERICA. TOWARDS THE END OF OCTOBER YOU WILL BE GOING TO THE UK WITH STONE SOUR. MIKE PORTNOY WILL BE ON TOUR WITH YOU FOR THE REST OF THE YEAR RIGHT?
JOHNNY:
Yes
SHAUNA O'DONNELL:
I KNOW THAT IT MUST BE HARD, BUT ARE YOU GUYS LOOKING FOR A PERMANENT DRUMMER?
JOHNNY:
No, no, no we are not ready for that. The only reason why we are touring right now honestly is because Mike Portnoy offered us his services. He is in a transitional phase, had some time off and said he could tour with us through the year if we decided to tour. After thinking about it, we want to get this record out and get Jimmy's legacy known to as many people as possible so we definitely need to tour. He is a great guy that we immediately clicked with in the studio. I think the transition will be good. When he has to go off and do Dream Theatre again, then we will have to sit back and decide what we are going to do then.
SHAUNA O'DONNELL:
I'M REALLY SORRY FOR YOUR LOSS. I KNOW HE WAS A GREAT FRIEND TO YOU. I'D LIKE TO THANK YOU FOR THE INTERVIEW.
JOHNNY:
Thanks a lot.
Read More News
Tags:
Avenged Sevenfold, Johnny Christ, Mike Portnoy, Johnny Christ, interviews



Shauna O'Donnell

July 16, 2010


More News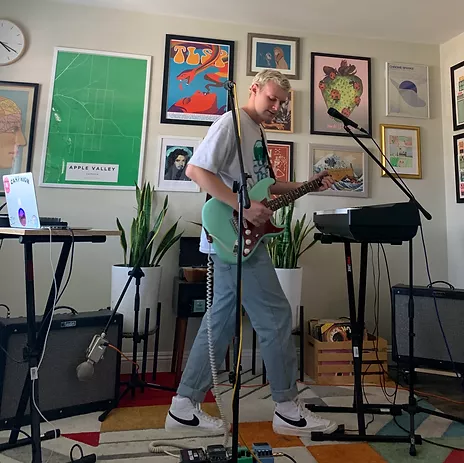 An Interview With Comfort Club!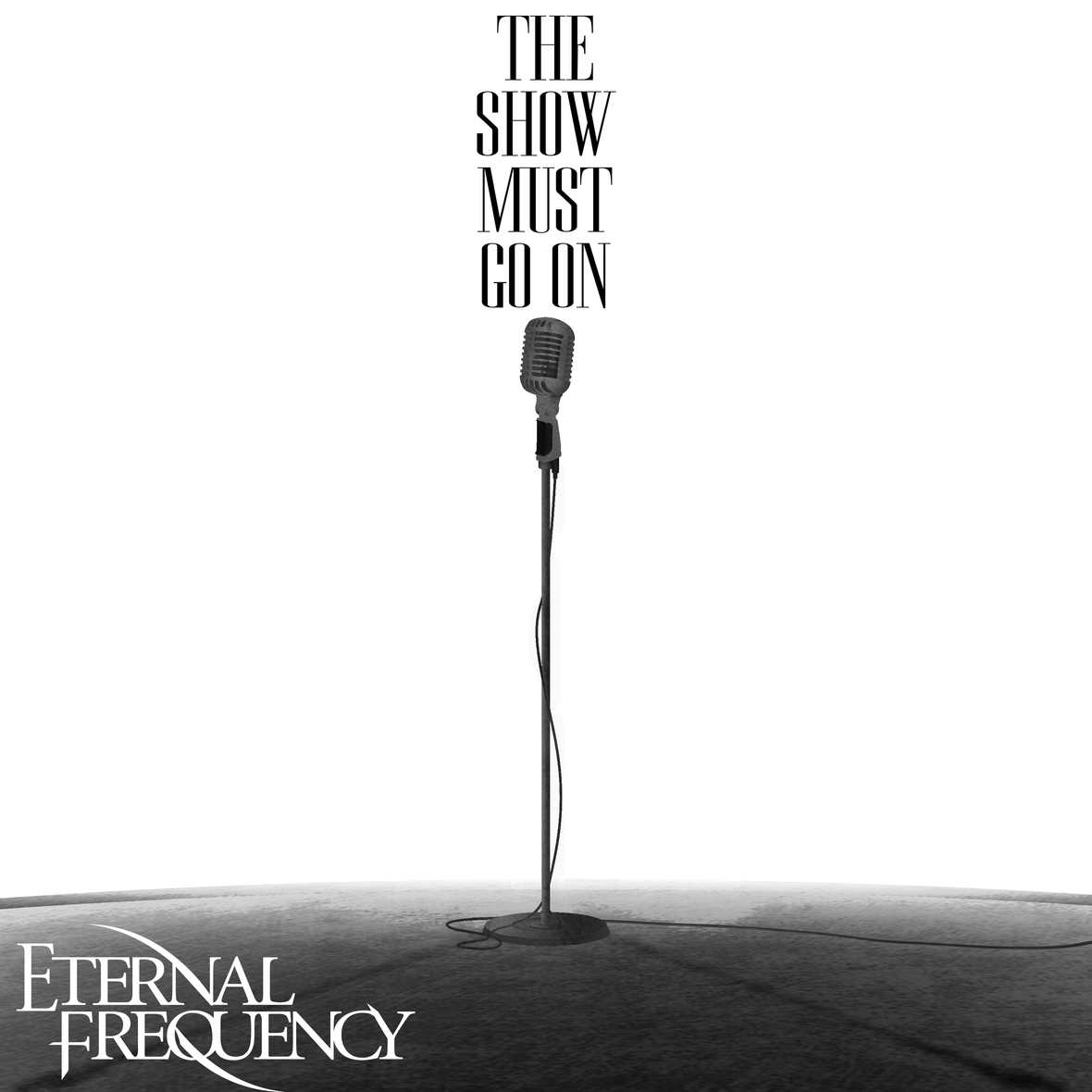 ETERNAL FREQUENCY Delivers A QUEEN TUNE - EASILY its MOST MOVING AND APROSPOS SONG for A PLANET BROUGHT TO ITS KNEES IN 2020!
Italian progressive death metallers SADIST working on ninth full-length album!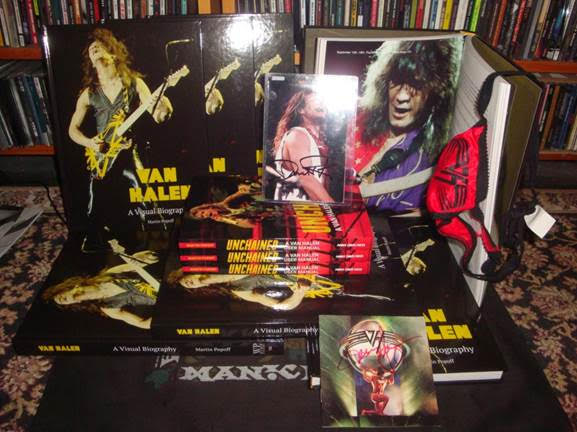 Popoff's Van Halen: A Visual Biography... signing and shipping now!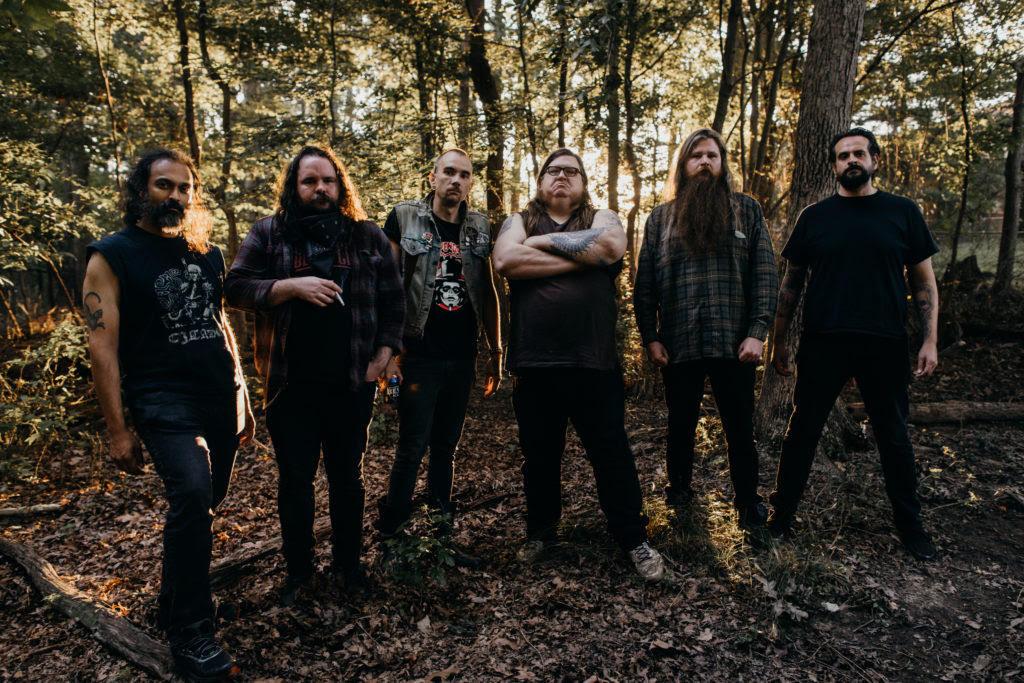 Preyer Full-Length From Washington, D.C. Doom Bringers, ILSA, Out Now And Streaming Via Relapse Records