Queensryche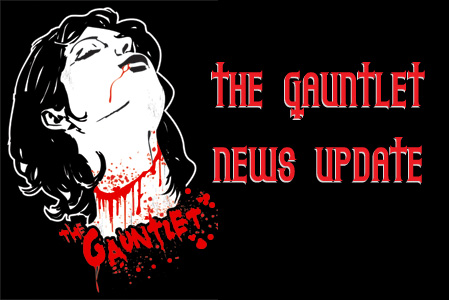 HEY GUYS THIS IS SHAUNA O'DONNELL AND YOU ARE LISTENING TO MUEN TALK. I HAVE GEOFF TATE THE VOCALIST OF QUEENSRYCHE ON THE PHONE TODAY.
SHAUNA O'DONNELL:
HI GEOFF, THANKS FOR TALKING WITH ME.
GEOFF:
How are things going?
SHAUNA O'DONNELL:
THINGS ARE GOING GOOD. GOOD MORNING!
GEOFF:
Yes, it is morning.
SHAUNA O'DONNELL:
LET'S TALK ABOUT THE QUEENSRYCHE CABARET. DO YOU ACTUALLY PERFORM THE MUSIC OR IS IT JUST PLAYING IN THE BACKGROUND?
GEOFF:
Well, what we did is we took our music that we normally do not play a lot live, selections from different albums, and we wove those into a storyline. We perform those songs along with traditional cabaret performers as well. It's kind of like a play, I guess you'd say.
SHAUNA O'DONNELL:
IS THE SHOW INTERACTIVE WITH THE AUDIENCE MEMBERS?
GEOFF:
Oh yeah, it's very much like that. It's kind of like if you took the movie Moulin Rouge and the movie Rocky Horror Picture Show and set it to Queensryche music. It's kind of mixed with a bit of New Orleans Mardi Gras.
SHAUNA O'DONNELL:
WHO CAME UP WITH THE IDEA FOR THE SHOW? HOW DID IT COME ABOUT?
GEOFF:
I like cabaret performance in some cities in the states. It's kind of an old style of performance art really. I believe it started in Europe, like around the turn of the century. I've always like the old vaudeville style of performance and so we started thinking in that direction. A friend of ours had got a new job at a casino, called us at the beginning of the year and asked us if we had a show we were interested in doing because there were a couple of dates that were open around Valentine's Day and Mardi Gras. I thought it was the perfect time to launch the cabaret idea. We started brainstorming, we created it and we had a show.
SHAUNA O'DONNELL:
YOU HAVE DONE A LITTLE BIT OF ACTING YOURSELF IN THE PAST.
GEOFF:
Yes, in fact I just shot my first movie in February and I'm shooting another one in October. It is pretty fun. It's kind of different work, but it's similar to the music business in a sense. It is very immediate. It was really cool, a very good experience and I like doing it.
SHAUNA O'DONNELL:
DO YOU THINK YOU WILL BE DOING A LOT MORE OF IT IN THE FUTURE THEN?
GEOFF:
Well I keep getting offers, so yeah I guess I will.
SHAUNA O'DONNELL:
AS FAR AS THE CABARET SHOW, HOW MANY DATES WILL YOU DO?
GEOFF:
I don't know, we did our first two shows in February and we have been doing them off and on over the last few months. The last date we have booked is at the end of October. We are actually making a new record right now and kind of taking time away from that to do the cabaret shows, except for the last two weeks we were in Europe. I just got back from Europe last night. We were doing some festival dates over there.
SHAUNA O'DONNELL:
YEAH, I HEARD YOU WERE CURRENTLY IN THE STUDIO WORKING ON A NEW ALBUM. WHEN DO YOU THINK IT WILL RELEASE?
GEOFF:
We are shooting for spring.
SHAUNA O'DONNELL:
LAST YEAR YOU PUT OUT AN ALBUM CALLED AMERICAN SOLDIER. THIS IS A CONCEPT ALBUM. TELL US ABOUT THE WRITING PROCESS FOR THE ALBUM BECAUSE YOU PERSONALLY INTERVIEWED SOLDIERS TO COMPILE STORIES FOR THE RECORD RIGHT?
GEOFF:
Yeah we interviewed about 300 different soldiers from different conflicts all the way back to World War II to the present. We took those interviews, composed music to them and made an album out of it.
SHAUNA O'DONNELL:
THE REACTION TO IT HAS BEEN PHENOMENAL.
GEOFF:
It has actually, it was really well received. It is a different record; it's not a political record at all. We are looking at war through the soldier's perspective. We are kind of used to the Hollywood version of what soldiers experience and this is definitely not that, it is very realistic.
SHAUNA O'DONNELL:
WHAT WAS THE INSPIRATION BEHIND AN ALBUM LIKE THIS?
GEOFF:
I grew up in a military family and I was having a conversation with my dad a couple years ago. He is a veteran of Korea and Vietnam. While I was growing up he never talked about his experiences, even though I would ask him about it. A couple years ago I was visiting him and out of the blue he started telling me about Korea in the 1950's. I stopped him and said "Dad, I have been waiting all of my life to hear these stories. Let me grab my video recorder." I videotaped the conversation that we had and that kind of started the ball rolling on the album. It was a very inspirational conversation that we had. It got me thinking about what the soldier's experience. I wanted to know more, so I figured the best way to do that would be to ask the soldiers directly what their experiences were. I started collecting interviews, the process took about two years to collect enough stories for it and then we started working on the music. It was a three year project all together.
SHAUNA O'DONNELL:
YOU TOOK IT A STEP FURTHER AND HAD FANS SUBMIT THEIR PHOTOS FOR THE VIDEO FOR "HOME AGAIN."
GEOFF:
Yes, that's right.
SHAUNA O'DONNELL:
IS THE GIRL IN THE VIDEO SINGING WITH YOU YOUR DAUGHTER?
GEOFF:
Yes, that's my daughter Emily.
SHAUNA O'DONNELL:
IT WAS GREAT WATCHING THE INTERACTION BETWEEN YOU TWO. SHE IS A GOOD SINGER, IS THAT SOMETHING SHE WANTS TO DO?
GEOFF:
I don't know, with kids it's hard to tell. One day they want to be a singer and the next they want to be a pastry chef.
SHAUNA O'DONNELL:
YOU HAVE A SIDE PROJECT CALLED THE GEOFF TATE BAND. YOU HAVE PUT OUT ONE ALBUM RIGHT?
GEOFF:
Yeah I did a couple years ago.
SHAUNA O'DONNELL:
ARE YOU STILL DOING THE PROJECT?
GEOFF:
Yes I have another solo album that is in the works.
SHAUNA O'DONNELL:
TELL ME ABOUT 'INSANIA'.
GEOFF:
It is a wine that I have developed. There are two wines, a red and a white. I'm a wine lover and a collector. I decided to try my hand at my own brand. This 'Insania' that we have now is our second vintage of the red and the first of the white this year.
SHAUNA O'DONNELL:
ARE YOU REALLY HANDS ON WITH THIS PROJECT?
GEOFF:
Yeah very hands on. I'm out at the vineyards overseeing the picking of the grapes, the processing of it all, the blending and the whole bit. It is a really fun project and something I really have a love for.
SHAUNA O'DONNELL:
IT IS DOING REALLY WELL TOO BECAUSE YOU ARE SELLING OUT.
GEOFF:
Yes, I think we are about sold out of both the red and the white right now. It came out in April.
SHAUNA O'DONNELL:
YOU HAVE SUCH A DISTINCTIVE VOICE. HOW LONG HAVE YOU BEEN SINGING NOW?
GEOFF:
All of my life, I started very early, like nine or ten.
SHAUNA O'DONNELL:
HOW DO YOU KEEP YOUR VOICE IN SUCH GREAT SHAPE, YOU SOUND AMAZING.
GEOFF:
You work at it like anything; the more you work at something the better you get hopefully.
SHAUNA O'DONNELL:
THANK YOU SO MUCH FOR THE INTERVIEW. IT WAS AWESOME SPEAKING WITH YOU AS WELL AS A REAL HONOR.
GEOFF:
Thanks Shauna!
Read More News
Tags:
Queensryche, Geoff Tate , Geoff Tate, interviews



Shauna O'Donnell

July 20, 2010


More News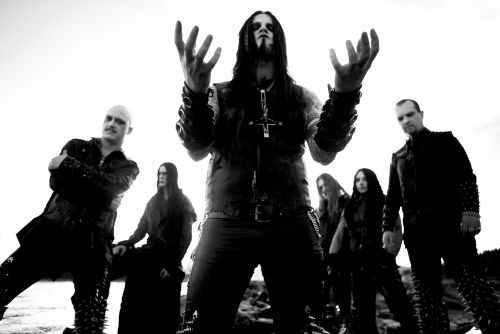 DIMMU BORGIR returns after more than 7 years of silence. With their tenth full-length album, EONIAN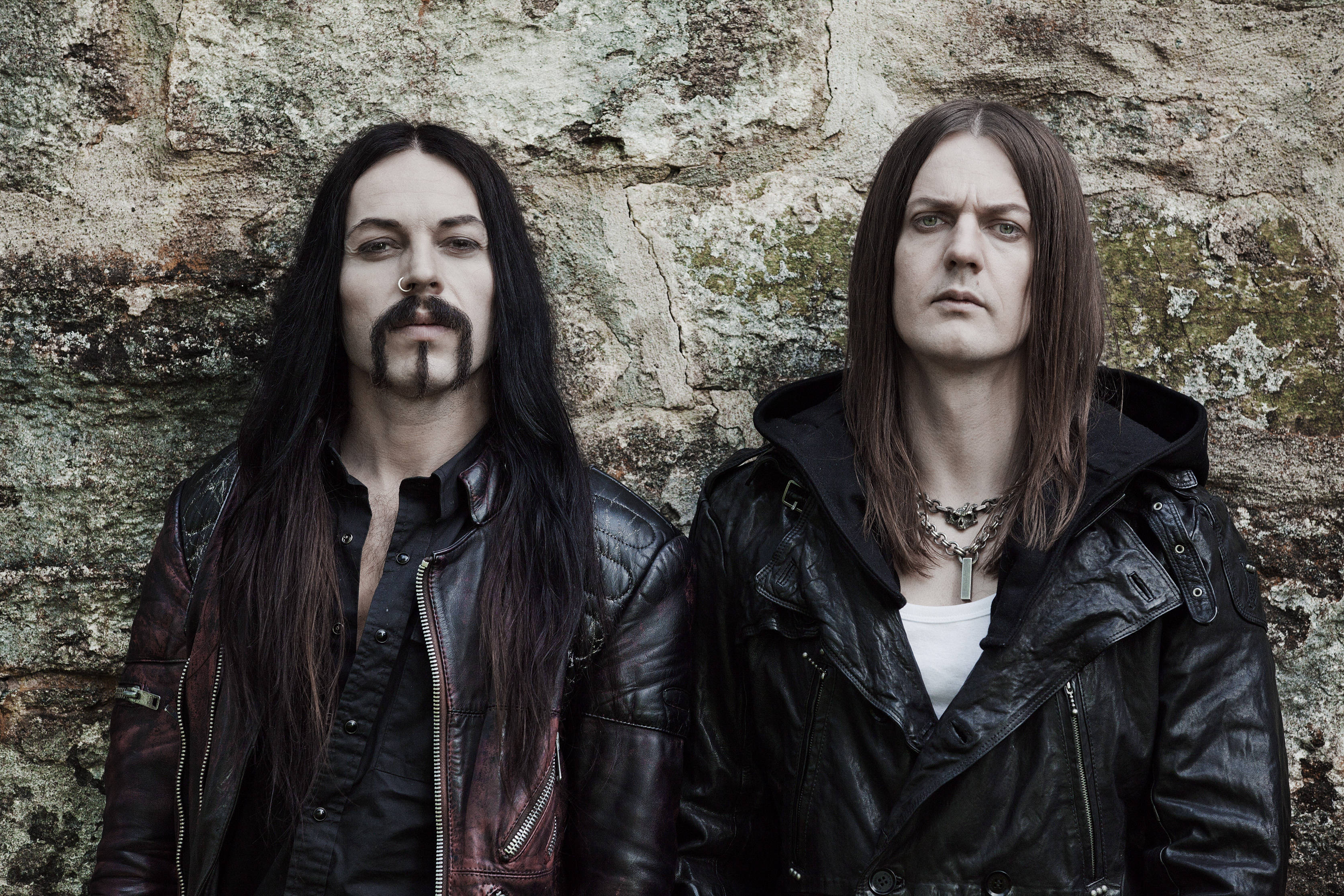 Satyricon - Deep calleth upon Deep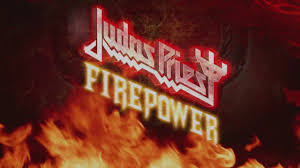 Judas Priest - Firepower #1 Album of the Year!!!!!!!!!!!!!!!!!!!!!!!!!!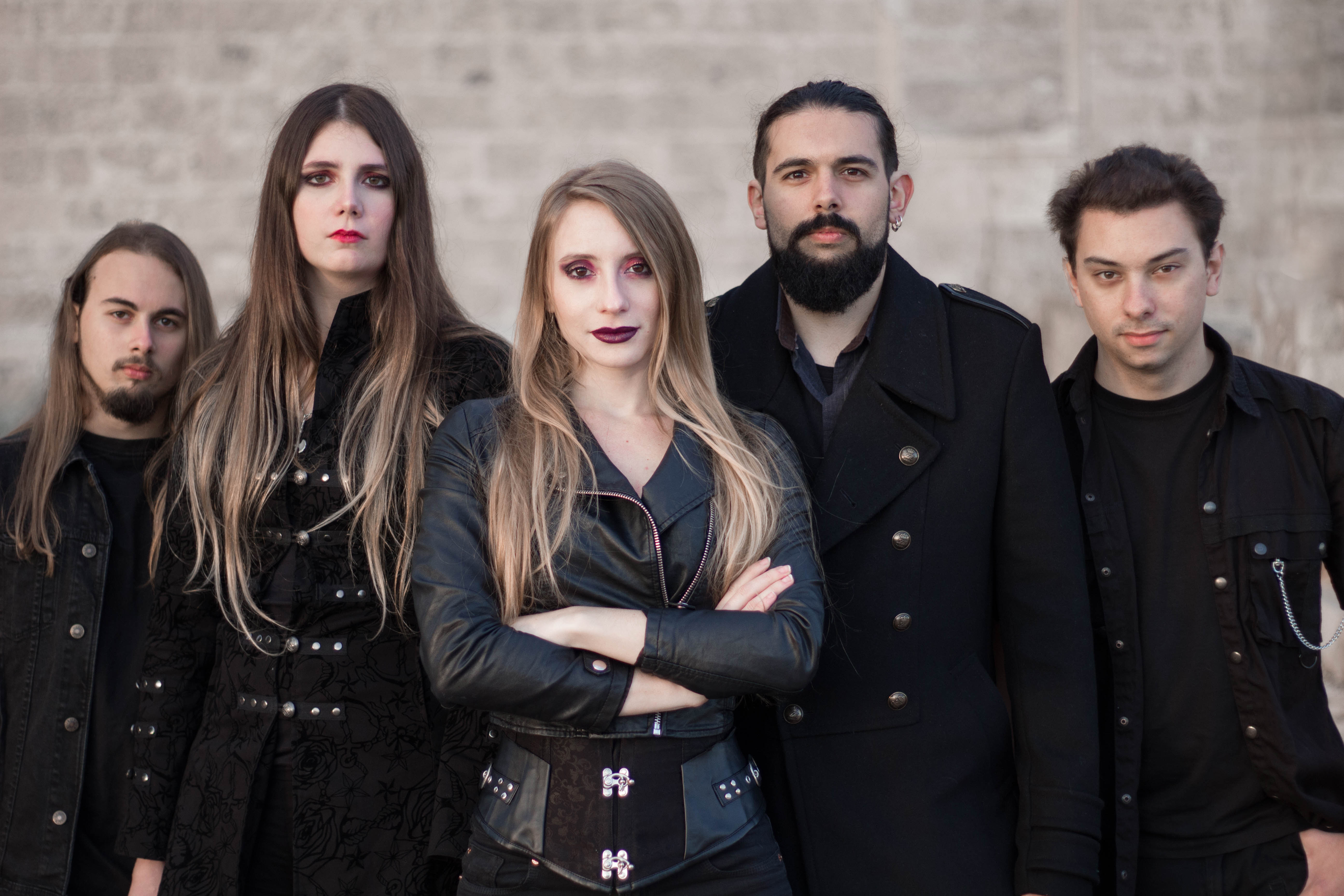 Norwald is taking you on a fantasy trip!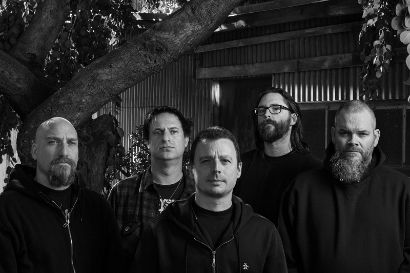 NEUROSIS