Eyes Set to Kill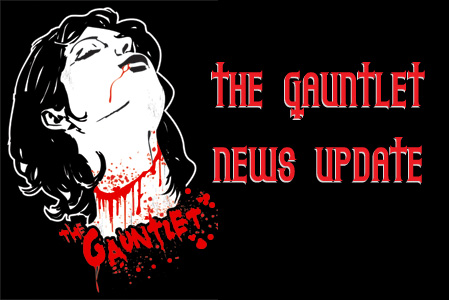 Shauna O'Donnell:
HI ALEXIA, THANKS FOR TALKING WITH ME.
Alexia:
Yeah, no problem.
Shauna O'Donnell:
YOU GUYS ARE FROM ARIZONA, I'VE BEEN NOTICING THAT THERE ARE A LOT OF REALLY GREAT BANDS COMING OUT OF THERE LATELY.
Alexia:
It's really cool because it's not only screamo or pop; it's a lot of different styles of music. We're not just one of those places where a lot of metal comes from, or a lot of poppy, catchy stuff comes from. It's really diverse.
Shauna O'Donnell:
THE NAME EYES SET TO KILL ACTUALLY HAS A SPECIAL MEANING RIGHT?
Alexia:
Yeah, I wrote a poem in high school when I was sixteen and just starting the band with my sister Anissa. It's not that significant, but it was a poem that I was really proud of. It was entitled "Eyes Set To Kill" and it was just about a character that I made up that wanted to achieve his goals. I don't really remember it too much, but it was a poem that I liked at the time. We were really trying to figure out what our name was going to be and we didn't want it to be corny or weird. A lot of band names in those days were kind of funny. We wanted it to be a tiny bit meaningful, not just cool sounding.
Shauna O'Donnell:
I LOVE THE NAME, IT'S AWESOME.
Alexia:
Thank you
Shauna O'Donnell:
YOU GUYS GOT SIGNED STRAIGHT OUT OF HIGH SCHOOL. HOW LONG HAVE YOU BEEN PLAYING GUITAR AND WRITING SONGS?
Alexia:
Since middle school, so I have been playing for ten or eleven years.
Shauna O'Donnell:
WOW, THAT'S AWESOME. YOUR SECOND ALBUM THE WORLD OUTSIDE RELEASED LAST YEAR. IT IS DOING REALLY WELL, SO CONGRATULATIONS ON THAT.
Alexia:
Thank you
Shauna O'Donnell:
YOU ARE THE PRIMARY SONGWRITER IN THE BAND IS THAT RIGHT?
Alexia:
Yeah
Shauna O'Donnell:
HOW DOES THE WRITING PROCESS WORK IN YOUR BAND?
Alexia:
Well, most of the time, I will start writing something and there will be some times when Greg the other guitarist will write a part and we will write around it. On this new album, Anissa started a piano song, so it always varies. We always start off the song from just one part, whether it is a guitar riff, piano, or an acoustic verse and then I put it all together. We figure it all out together. I write 90% of the lyrics.
Shauna O'Donnell:
YOU WRITE AMAZING SONGS, WHAT DO YOU TEND TO WRITE ABOUT? IS IT REAL LIFE EXPERIENCES THAT YOU'VE HAD?
Alexia:
Usually, when I write it's when I have something to talk about. I'm not the type of person who tries to fix problems by telling someone. If I have a fight with my boyfriend, I usually don't want to talk to him about it, I just want to write about it. I'm a really dramatic person so I hate confrontations. That's why I write all the time, it's therapeutic for me.
Shauna O'Donnell:
I DON'T LIKE CONFRONTATIONS EITHER. WRITING IS A WAY OF RELEASING YOUR INNER MOST THOUGHTS AND EMOTIONS?
Alexia:
Yeah, it's really cool to do that too, because a lot of times people know what I'm talking about and they've been there too. It makes me feel better about a point in my life when I was feeling down or not sure about things.
Shauna O'Donnell:
DO YOU PLAY OTHER INSTRUMENTS BESIDES GUITAR?
Alexia:
I kind of play keyboards. I've never had lessons or anything, but I kind of just figure things out. I wish I could play drums. I've tried playing drums, but I just look retarded. I think it has to do with your body being comfortable at moving at different speeds. I'm such a quiet person that I feel I look like a robot the way I'm playing. I'm really uncomfortable playing them.
Shauna O'Donnell:
DOES YOUR SISTER PLAY PIANO?
Alexia:
Well, we both kind of just fool around on keyboards. When we were younger our mom bought us lessons for a little bit, but then we had to move to Arizona from Chicago so we just couldn't continue doing that. She (Anissa) was on winter vacation and she was with her boyfriend whose family had a piano. She was just playing around on it and accidentally wrote something.
Shauna O'Donnell:
THIS ALBUM WAS PRODUCED BY DAVE AGUILERA. DO YOU THINK THAT IT SHOWS TREMENDOUS GROWTH FOR YOU AS A BAND AS OPPOSED TO THE FIRST ALBUM?
Alexia:
I think it definitely does. We grew up a lot more as songwriters and we actually thought harder about whether we should leave a part in or take it out. Sometimes I will write something that I think is cool, but no one else will. It hasn't happened to me before, but it has happened to other people in the band. We have had to learn to not be stubborn. If we really feel like something doesn't fit there, but you like it so much just because you wrote it, we have to go with our instincts to not just keep something because it is a part of us. I think that is one way that we have grown as artists. We just started writing for the new album and we are recording now. I think this album is going to be a huge improvement from the last album.
Shauna O'Donnell:
HOW FAR ALONG IN THE RECORDING PROCESS ARE YOU? WILL IT BE RELEASED SOON OR LATER IN THE YEAR?
Alexia:
We just started to record it early because we have a lot of touring to do. We will release it during Warped Tour, so that's in June or July. We are always busy. That's one thing with our band, we will be home for a couple weeks, but then we are ready to tour or write a new album.
Shauna O'Donnell:
HOW DO YOU THINK YOU STAND OUT FROM OTHER SONGWRITERS?
Alexia:
I guess one of the main things is how we mix live vocals with screaming. There are not a lot of bands with a female vocalist and a guy screamer.
Shauna O'Donnell:
I LOVE THE VIDEO FOR "DEADLY WEAPONS". HOW DID IT COME ABOUT THAT CRAIG MABBITT FROM ESCAPE THE FATE SANG ON THE SONG?
Alexia:
He is one of the bigger musicians that came out of Arizona so we already knew him. When he was in Bless the Fall, we used to play local shows all the time together. Our management used to manage Escape the Fate too, so they were in close. We asked him and he said it would be cool.
Shauna O'Donnell:
THIS IS THE SECOND VIDEO THAT YOU'VE MADE RIGHT?
Alexia:
It's the third one.
Shauna O'Donnell:
DO YOU ENJOY MAKING THEM?
Alexia:
Yeah, I liked it; it's really hard to get used to at first because you are playing a fake show. Everyone is standing still and you are going crazy, but the whole process is fun.
Shauna O'Donnell:
YOU ALSO RECORDED AN ACOUSTIC EP, TELL US ABOUT THAT.
Alexia:
It's my side project and it isn't all acoustic, some of its electronica. It's just some of my stuff and I used two songs of Eyes Set to Kill album because they were originally my songs, but we used them. We do that a lot because sometimes we want softer songs on the album.
Shauna O'Donnell:
YOU GUYS ARE GOING TO BE HEADING OUT ON THE ROYAL FAMILY TOUR NEXT WEEK AND AFTER THAT IT LOOKS LIKE YOU WILL BE GOING OVERSEAS WITH I AM GHOST. WILL THIS BE YOUR FIRST TIME TOURING OUT OF THE COUNTRY?
Alexia:
To Europe yes, we have been to Brazil before. My mom is really jealous because she loves Europe. We are really excited because it seems like most of our fans are from other countries.
Shauna O'Donnell:
THERE ARE SOME REALLY BIG MUSIC LOVERS OVERSEAS, SO THAT'S COOL. HOT TOPIC HAS BEEN IN MY OPINION REALLY GOOD TO UP AND COMING BANDS. YOU GUYS HAVE BECOME ONE OF THEIR MOST POPULAR ARTISTS. HOW DOES THAT FEEL?
Alexia:
It feels really cool because the first time they were supporting us we did a photo shoot and we got to talk to a bunch of people. It was cool to know that their staff really appreciates our music and appreciates all music that is new and upcoming. We love them.
Shauna O'Donnell:
YOU AND YOUR SISTER ANISSA HAVE BEEN NOMINATED FOR A 2010 GOLDEN GODS AWARD FROM REVOLVER. YOU GUYS ARE UP FOR THE "HOTTEST CHICKS IN METAL" AWARD. CONGRATULATIONS ON THE NOMINATION.
Alexia:
Thank you
Shauna O'Donnell:
THE AWARD CEREMONY AIRS ON MAY 22ND ON VH1 CLASSIC.
ARE YOU GOING TO BE ABLE TO ATTEND THE SHOW?
Alexia:
We are dropping off a date on the tour to be a part of that because it is kind of a huge deal. We have never been a part of anything like that so we are really excited.
Shauna O'Donnell:
WHERE WERE YOU WHEN YOU FOUND OUT YOU WERE NOMINATED AND HOW DID YOU REACT?
Alexia:
We were in the studio and we were like "Really?" I didn't know they had an award ceremony for Revolver. I guess there was one last year, but I didn't think it was going to be such a big deal where they would rent out a venue for it. I thought it would be like an online thing. When I saw the pictures from last year I was like "Is there going to be a red carpet and stuff?"
Shauna O'Donnell:
THANKS SO MUCH FOR THE INTERVIEW, IT WAS GREAT TALKING TO YOU AND I WISH YOU THE VERY BEST OF LUCK!
Alexia:
No problem, you too and thank you.
Read More News
Tags:
Eyes Set to Kill , Alexia (vocals, guitar, keyboards), interviews



Shauna O'Donnell

March 04, 2010


More News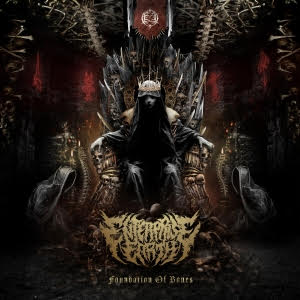 ENTERPRISE EARTH's Newest Release "Foundation Of Bones" is OUT NOW via Entertainment One!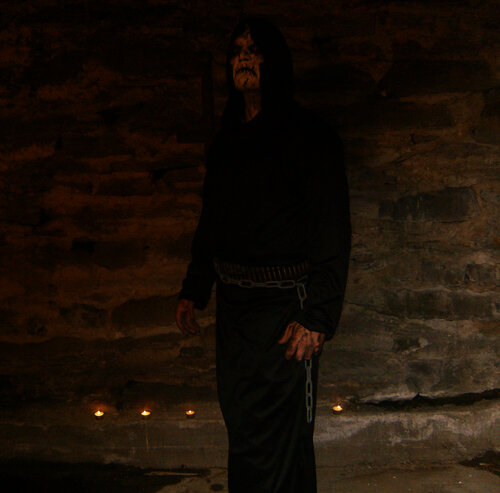 Norwegian Abhorrent Black/Doom Metal Entity, DEADLIGHT SANCTUARY, To Issue Debut LP "Thaumaturgical Rites Of The Damned"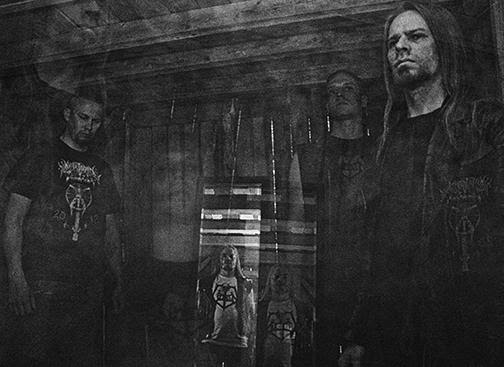 LANTERN to Release "Dimensions" This Week; Album Streaming Now!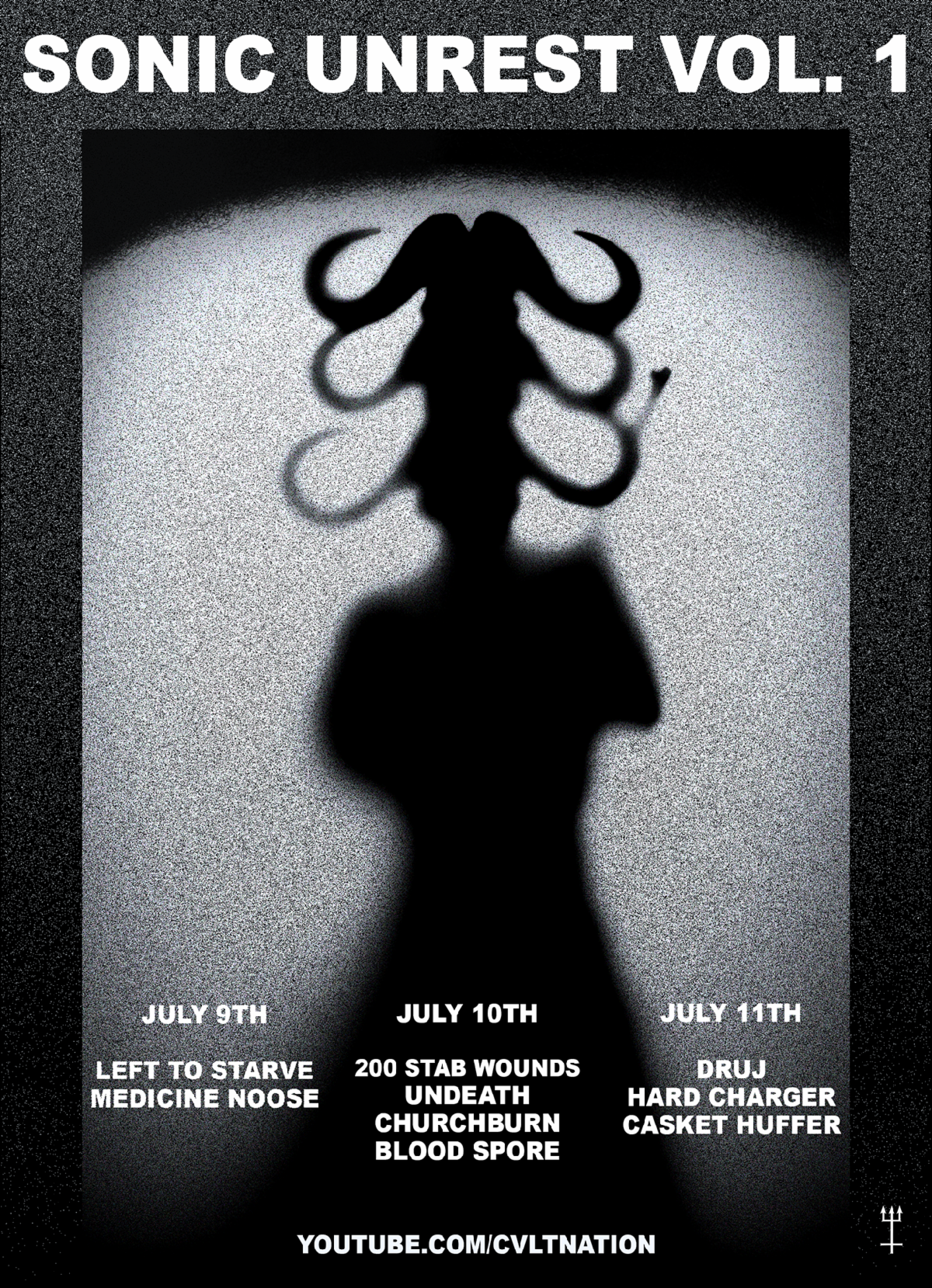 CVLT Nation Presents Sonic Unrest Vol. 1 Virtual Fest This Week, July 9th-11th!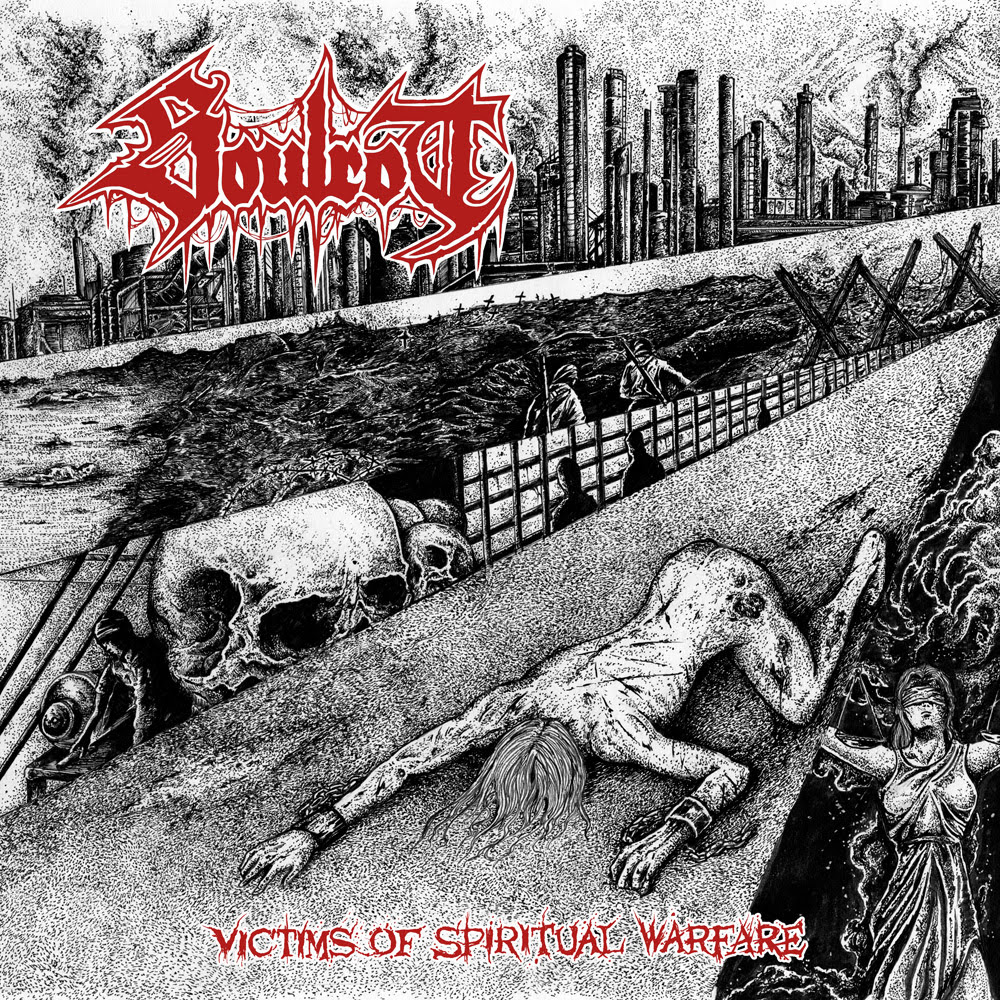 Chile's SOULROT premiere new track at "Decibel" magazine's website!