Lords of Acid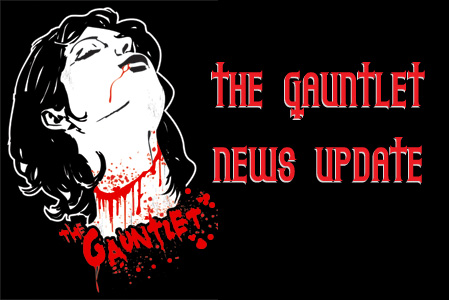 The Gauntlet:
How are you doing?
Praga Khan:
I am fine. I am driving to the studio in Brussels at this moment. I think we'll be OK as long as the police don't stop me.
The Gauntlet:
Are the police harsh with the fines on cellphones and driving?
Praga Khan:
Over here in Belgium, they give you a fine of $150 when they see you using your phone. What is life without risks?
The Gauntlet:
Have you done any shows in Europe since reforming?
Praga Khan:
No, we haven't done any touring in quite a while, since 2002. We haven't been on the road for ages. I think it is about time that we come out again. I am looking forward to it and that is the most important thing. For me it is important to feel I am ready to go on tour. If I am not ready it is not going to help me no matter what I do. Right now I feel really eager to go on tour and that is the most important thing. Let's go there and have some fun!
The Gauntlet:
How did the new touring lineup get put together?
Praga Khan:
Fans have really missed Lords of Acid. Chris [Kniker] came up with the idea to go out on tour. I couldn't convince all my members of the band to come on tour at this time as they are involved with other projects. Chris said he'd check to see if there were any American musicians that will come with me on tour. In no time we had all these people who were really into it and ready to go on tour. It is going to be a really exciting experience for me.
The Gauntlet:
Have you begun rehearsing with them yet?
Praga Khan:
Not yet. Next week I'll be coming to Los Angeles to begin rehearsals with them and then we will head up to Seattle, WA to start the tour.
The Gauntlet:
Was it important to have a strong guitarist in the lineup?
Praga Khan:
From the first album on, I played these keyboard lines and then had a guitarist play on top of it. This gave it a massive sound. You have this synthesizer with a guitar on top with this rough and edgy sound.
The Gauntlet:
Is there another Lords of Acid album in the works?
Praga Khan:
Yes. When I go out on tour I meet a lot of people and visit a lot of different environments. Touring gives me a lot of inspiration from all the people I meet. I have already booked a studio for three months starting in September. I feel really comfortable about the album as I already have it in my mind, the tour will give me a lot of inspiration lyric-wise. There are so many things you see on tour with the audience. Going on tour with Lords of Acid is always like a party.
The Gauntlet:
Where do you go while on tour to get lyrical inspiration?
Praga Khan:
I have a lot of crazy friends. I don't have the most normal life. My friends are into not normal stuff. We go to a lot of clubs and bars. It is a trip for me. I only need the studio when the album is finished. In between that, I go out and have fun, that is the most important thing. I just phone some friends and we go to a party or strip club. When you live in Belgium, everything is nearby. Paris and Amsterdam are about two to three hours drive. Friday at five o'clock, I call a couple people and tell them we are going to Paris or London. I have made a lot of friends from touring, I always have a place to stay and there is always something happening. They look forward to having us there and they prepare to have a good atmosphere for when you arrive.
The Gauntlet:
They better prepare for your arrival or you won't return.
Praga Khan:
[laughs]
The Gauntlet:
You mentioned strip clubs. That was actually where I first heard Lords of Acid. I had to pay a stripper $20 for her to tell me the name of the song she was dancing to.
Praga Khan:
She made you pay? [laughs] She was a great business woman. There are a lot of clubs that use our music, especially strip clubs. We have a sleazy beat and that works well in strip clubs. The music is very sexual and the rhythm is slow and sleazy and it goes down well with the pole. There are also a lot of strippers that are big fans of ours. It is also kind of strange. When we go out on tour in the states, a lot of the clubs provide us with their strippers. We have songs where people come on stage and get spanked, like "Pussy". It is also good promotion for the club as we mention them. It is much different than in Europe. In Europe you have a girl on stage and then her pimp comes up and expects to get paid. The most crazy thing about being on tour is what is going to happen with the audience. They jump on stage and do the most crazy things. Every night someone gets too aroused and jumps on stage and takes their clothes off. We can't control it. At the end of the day it is all about fun. Some people don't understand it and that is a problem. They don't get the whole idea behind it and they take it too seriously and then you have to deal with it. We have survived it so far.
The Gauntlet:
Do you want to control it?
Praga Khan:
Ummm no. Sometimes when we play...once we played in San Diego, the local sheriff came out and had hundreds of questions for us. They were asking us what we were going to be doing. While on stage, I had two police standing next to my keyboards watching my every move and waiting to put me in chains. The police had a lot of fun, nothing happened.
The Gauntlet:
How did they know to question you? Was the police chief a Lords of Acid fan and knew of the bands stage reputation?
Praga Khan:
That I don't know. People talk. You know how it is when words travel, the story gets bigger and bigger. By the end of the day they expected the most nasty and vulgar show to come to town. Then we have the sheriff asking what we are going to do on stage. Lords of Acid has a lot of humor in there. That is the key thing about Lords of Acid. It is sexual but always has a humorous touch and is a lot of fun. It is not meant to be serious. Sometimes people don't get it and that is when we have a problem. Most of the time in America we don't have a problem as Americans know Lords of Acid so much better than they do in Europe. Europeans are as familiar with the catalog. Americans know the songs like "Pussy" and "Rubber Doll". They get the tongue and cheek humor. That is something they don't get in Europe. The thing is, the humor aspect is very important to us. That is the problem with the other bands that try to copy us, they forget about the humor and just copy they sexual themes and go over the top.
The Gauntlet:
What are some of the crazy things fans have done?
Praga Khan:
It is pretty normal for fans to jump on stage and rip off their clothes. Once we were in Providence, RI and a girl came on stage, took off all her clothes and painted her body with red paint like a she devil. It was quite a strange experience. Once we had two girls who asked us if they could get on stage for "Spank Your Booty". Before the show they were spanking themselves. They were so into it that they forgot about the song. They were just spanking each other backstage and didn't realize the song and show were already over. Another time there was this woman on a Virgin Airlines flight who sued the airline because they played "Pussy" on the flight.
The Gauntlet:
Do you ever run into censorship problems with the music or shows?
Praga Khan:
No, it is not the band that goes on stage with dildos. It is just a good rock n' roll show with a lot of fun and humor and that is it. If you come to a Lords of Acid show looking for a porn show you better not come as it is not going to happen. It is important that people have a great time at the show. We are not a shock rock band. For the U.S. tour, we are bringing over an erotic performance artist named Inja Van Gasdel. We are a mix of a rock and theater show.
Read More News
Tags:
Lords of Acid, Praga Khan , Praga Khan, interviews



Jason Fisher

June 24, 2010


More News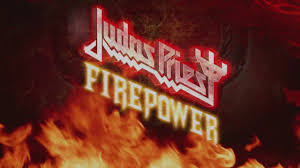 REVIEW - Judas Priest: Firepower, Columbia Records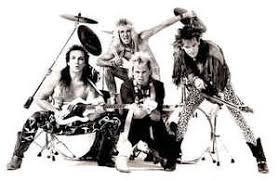 REVIEW Alias Mangler Rare Reissue: Bite the Metal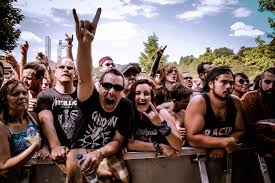 Reflection On My First Festival
REVIEW: Upstate New York Thrash Chieftains - MONOLITH Re-master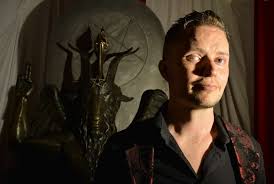 NYDM - New York Death Metal Fest Destroys Milwaukee
More News