rob halford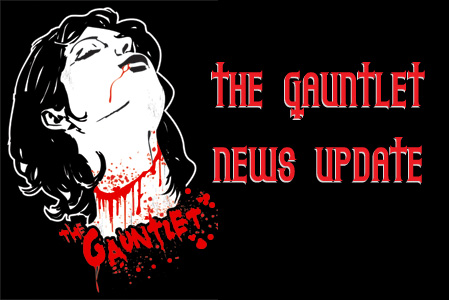 The Gauntlet:
Hey Rob, how are you doing?
Rob Halford:
I am fine, and you?
The Gauntlet:
Just peachy.
Rob:
Peachy? I can do that, I'll fuck a peach. Sorry about missing your call a few days ago Jason. I had the swine flu or chimpanzee flu or something. I was knocked up for a little bit. I have recovered. I am not a 100% but I have bounced back. People don't really realize how dangerous this particular strain of the flu can be.
The Gauntlet:
Glad you are doing better. Do you approach something like "Winter Songs" differently than you would a Judas Priest or Halford album?
Rob:
I think if you are not to careful you can end up like a deer in the headlights. I have always been fearless when it comes to music and thinking about something and making an absolute decision on what I want to do; sink or swim. You just need to do that with music or it is too safe. This is rock and roll. Rock and roll is not meant to be safe. After I had the rest of the guys in the band on board, we started thinking about making the holiday record. I knew the guys would do a great job on the album and that is why I picked them. I knew these great holiday classics have been interpreted and translated by many artists over the years so anything was possible. We picked the tracks and dove in. It either works or it doesn't; it worked as well if not better than we expected. The inspiration we got from those six tracks moved us on to the four original pieces. That is how it all came to be.
The Gauntlet:
I noticed "Jingle Bell's" and "Rudolph the Red Nose Reindeer" were absent from the album. What went into the song selection?
Rob:
I could have done those, but what is the point. I think the challenge of doing a cover song is to try to put your own signature, style and stamp on it. Otherwise there is no point. There is no point just using a song as a reference and doing it again. You have to add another dimension to it and I wanted this to be a serious record. I wanted it to have some balls. It wasn't going to be a rockin' romp around the Christmas tree. That is not who I am. For the most part I am a serious musician and those elements are important to me. At the same time, you need to make something serious and enjoyable. It is a balancing act and about your ability as a musician to make it work or not. I couldn't do it myself, the band is responsible for a lot of things including the final outcome. They probably deserve more credit than me, all I did was put my vocals to the songs.
The Gauntlet:
Is it challenging to sing a Christmas song?
Rob:
Yes, I can sit down with anyone and say here is the voice from "Winter Song" and here is the voice from a Judas Priest record. If I didn't have the voice, it would have been more difficult and repetitious. I can't stand repetition in music. I need some adventure. I don't want to hear track after track, that is just how I am. When I did the vocal tracks with [Roy] Z, we tried this approach of smoothing out the vocal tracks and roughing it up. We experimented to get the right tone of the voice.
The Gauntlet:
No holiday shows for the fans?
Rob:
I suppose I could have done some. I didn't really think anybody would be interested quite frankly but it has been quite the opposite. Now there isn't enough time left to do anything. You never know what is going to happen with your music. You put your heart and soul into it and release it to the world. What happens happens. Having said that, there isn't enough material for a full show. If I did do a gig I would want it to be all the same kind of material. I couldn't do these songs and then do Painkiller. That would be ridiculous. If it keeps going the way it is, I would like to do a follow up and that would be enough material to do a show or two for this type of music. We will see what happens next year. I haven't seen them myself, but I think what Dee [Snider] did was a fantastic idea. They play the songs like you would expect Twisted Sister to play them and the fans love them. That is the endeavor and Dee got it right, he hit the nail on the head.
The Gauntlet:
What is next for you?
Rob:
Eight years since I have been back in Judas Priest and time has just flown by. It just shows you how quickly time can get consumed by a metal monster like Priest. We have the 30th anniversary of "British Steel" next Spring. That is a long time and a great moment that is coming up for the band to celebrate the record that has become and iconic album in a lot of peoples ear's and eyes. We will see each other over the holiday's and map out what we are going to do in 2010. The easiest way now is to just put the plans on the website and let the fans know. I do want to do my solo activities as they are important to me. I do want to do another Halford album as it is important to me. A lot of people generally know me for my solo work so there will be another of those. There are plenty of ideas; the ideas never stop. It is just finding the time to make it all happen. Why am I here nearly forty years later? I don't know. Is it fate? Is it destiny? I just don't know.
The Gauntlet:
Do you think about the end?
Rob:
I think you have a responsibility to the fans. The only way I am able to talk to you now is that I have fans. What is the point of an artist painting a great picture if no one sees it? It is a need we all have. We are all showing off. We show what we do to other people and hope they like it. That has been the case with Priest for almost four decades now. It is difficult to turn it all off isn't it? Beyond that, it all comes from yourself internally. You can't just go through the motions. Music is too real and part of everyone's lives to fake it. I think people can see that and smell it. As long as the right attitude, belief and desire are still there, then you go on. The Stones are still going. I love to get on stage. I need that to feel alive. I don't know when that is going to end. I don't want it to end quite honestly, no end in site!
The Gauntlet:
A lot of bands think the Metallica's, Ozzy's and Judas Priest's have it easy and can ride their previous successes. But I imagine being from a band that laid the groundwork for all others, you had a rougher beginning than today's metal acts.
Rob:
It's not even easy for us now. You are only as great as your last moment Jason. That is what people remember you for. "British Steel" was thirty years ago, great but so what, that was thirty years ago, what is next? The more successful you become the more difficult it is to maintain that success. Rosie O'Donnell said "you spend all of your life trying to become famous and then when you are famous you spend all your time trying to stay famous." To maintain your level, you have to work harder than everyone else out there. It doesn't get any easier. You need to make your mind up, what are you in this for and what do you want out of it. It is not a part time thing and you need to commit a thousand percent or it just won't work.
The Gauntlet:
Have you ever stuffed your crotch on stage?
Rob:
That is a really peculiar question [laughs]. That is great! But no, I have never stuffed it because I don't need to. I say that with my tongue in my cheek. I am blessed. [laughs]
Read More News
Tags:
rob halford, judas priest , Rob Halford, interviews



Jason Fisher

December 14, 2009


More News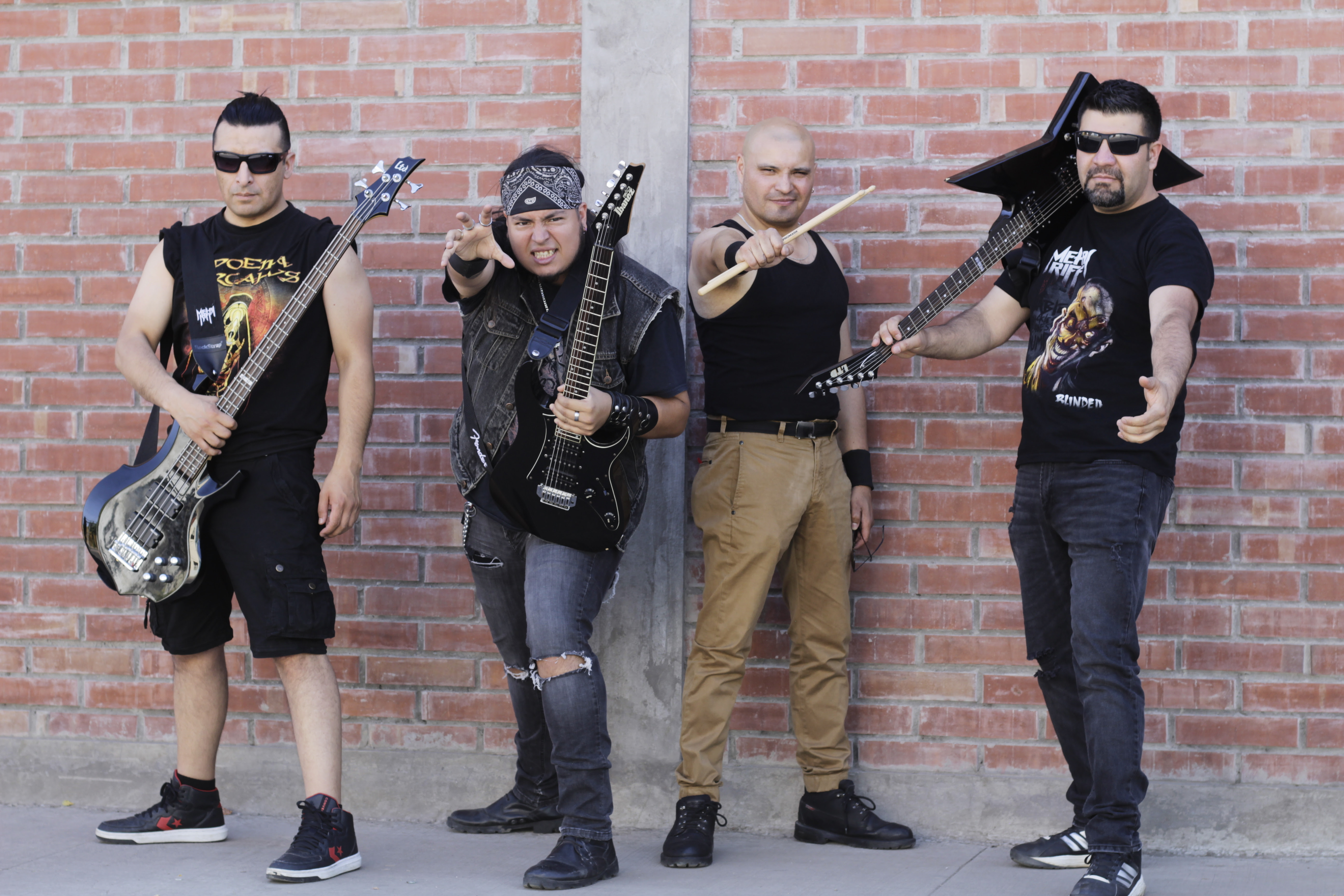 METALRIFF recently released their official music video for their newest single, "Blood & War", WATCH IT HERE!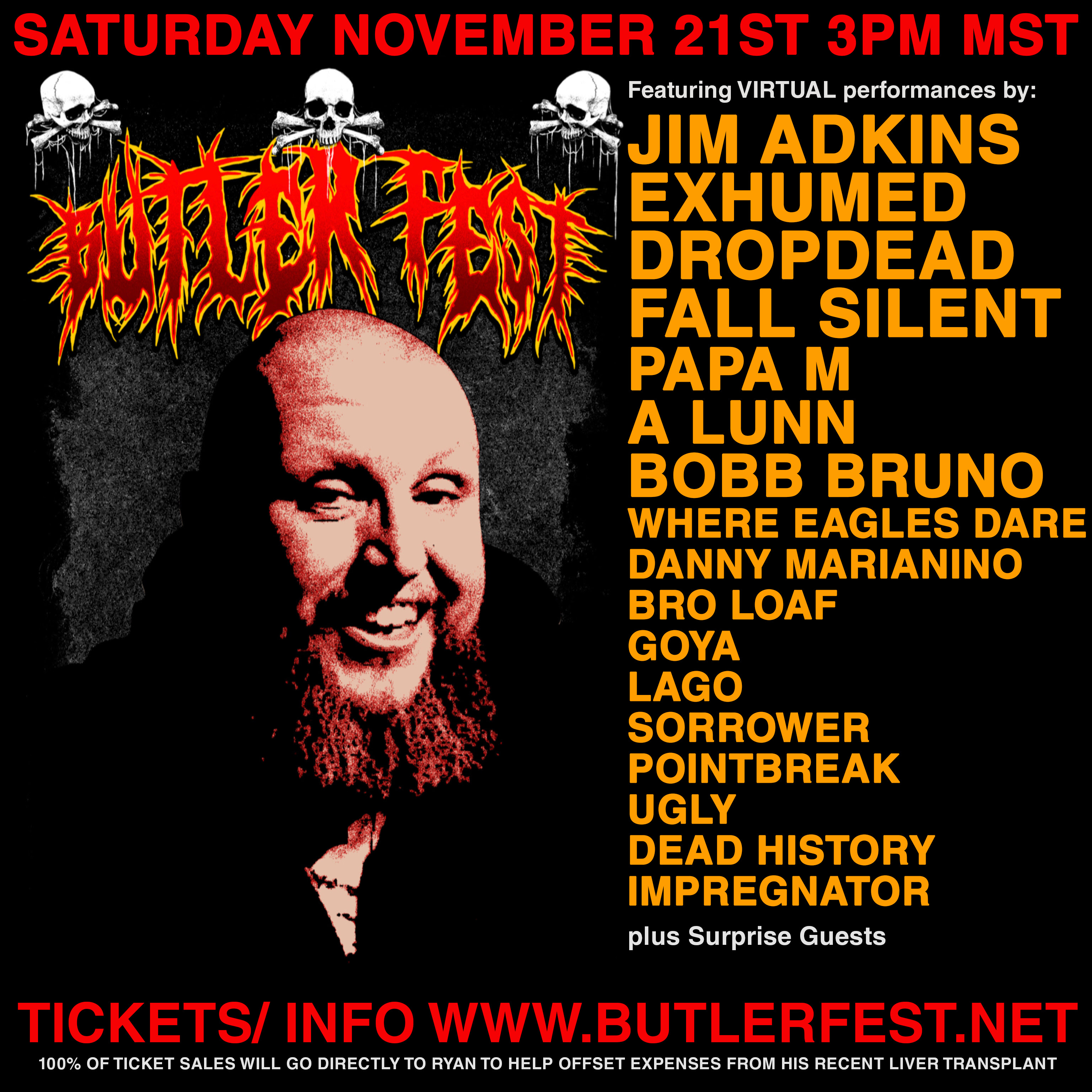 Dropdead's to release third album, on CD, vinyl LP, cassette tape, and digital formats via Armageddon Label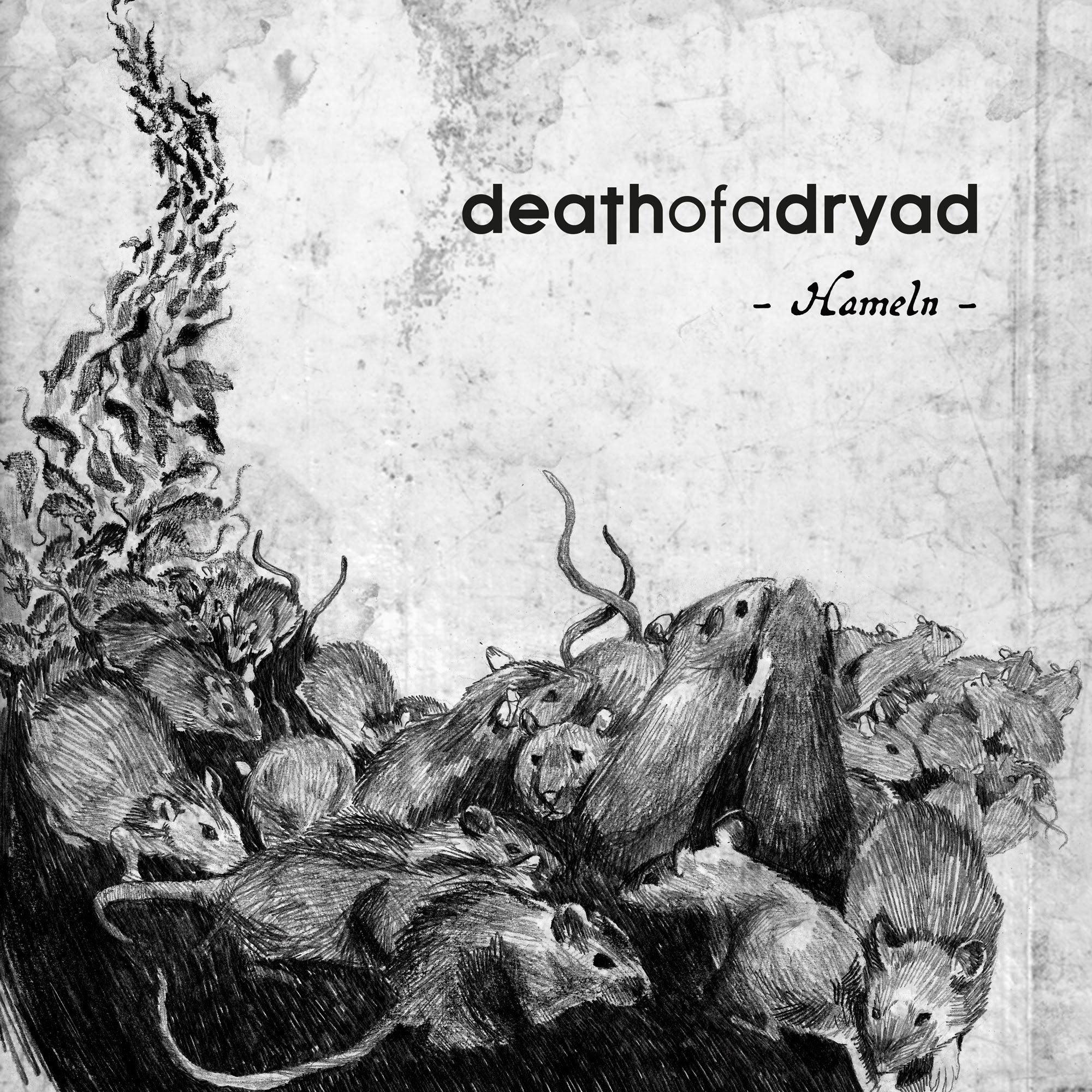 French atmospheric dark metal duo, Death of a Dryad, set release date for 2nd full-length album!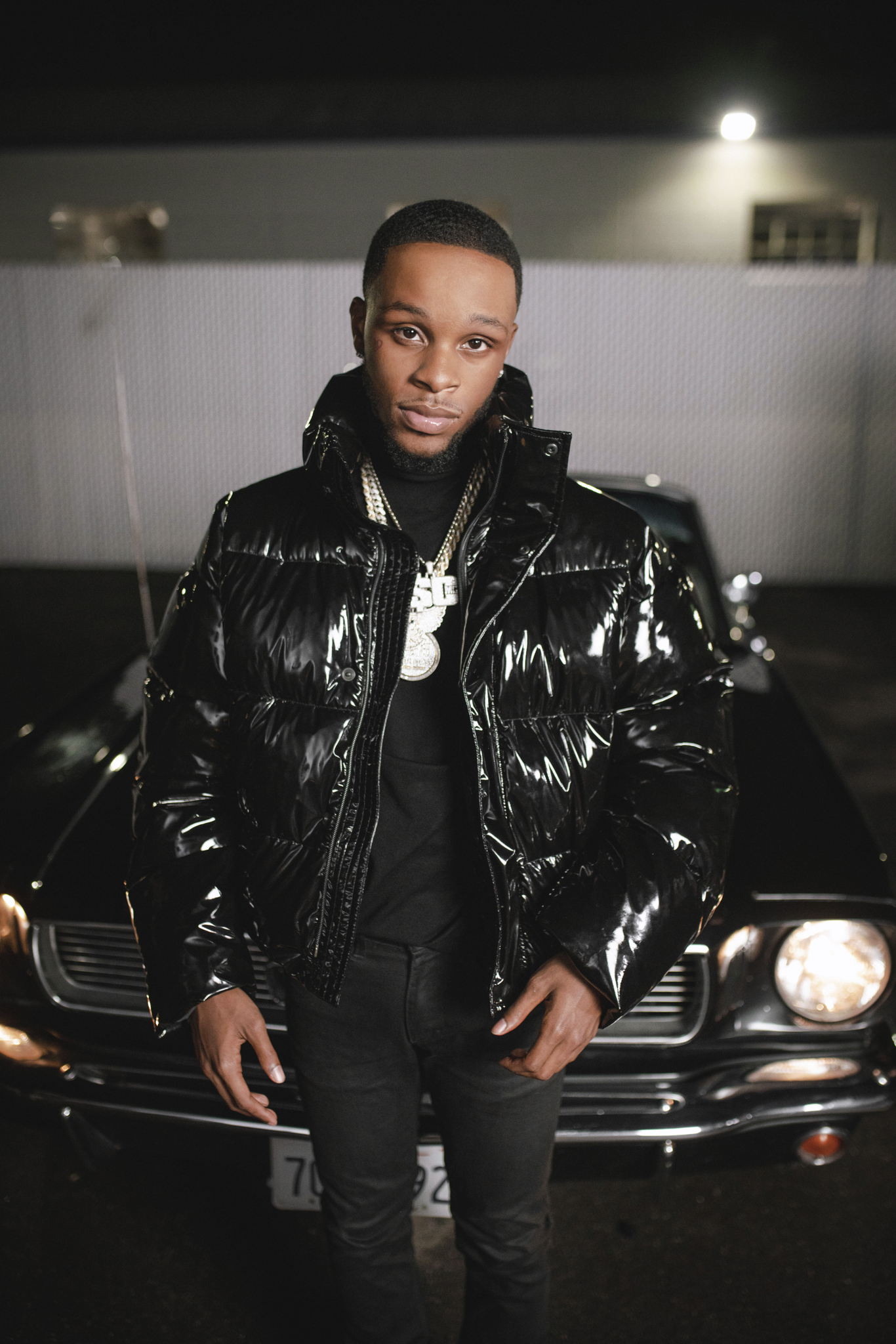 TOOSII RELEASES VIDEO FOR "SINNERS PRAYER"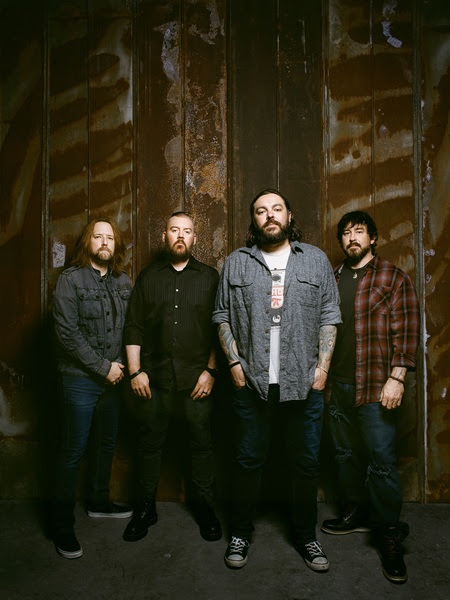 MULTI-PLATINUM-SELLING ROCK BAND SEETHER TO RELEASE THREE CLASSIC ALBUMS ON VINYL FOR THE FIRST TIME