Epica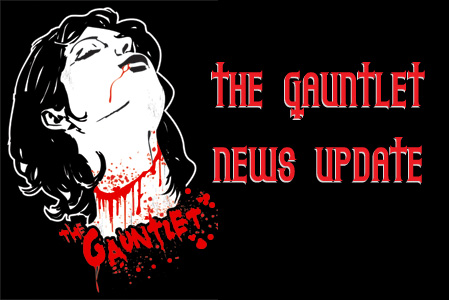 The Gauntlet:
How are you doing?
Simone:
I am totally healthy again and back on track. We've got quite a big touring schedule ahead of us. We had the European tour which was very successful and next week we will be in South and Central America, then in January, we will come to the [United] States.
The Gauntlet:
Are you in South America now?
Simone:
No, I am at home right now in Germany. We are going to fly to Venezuela on Tuesday. It is nice to be at home in my house together with my boyfriend.
The Gauntlet:
When was the last time Epica toured South America?
Simone:
It was last year, we played Argentina, Equador, Chili, and a lot of others. We split up the South and Central America into two tours. Next time we will tour Brazil and Argentina, Mexico, Venezuela, Guatamala, Costa Rica and one other, I forgot. A few are new markets for us. I heard already for the Costa Rica show, we have sold 1,500 tickets already. We are doing really good over there and that is why we try to get back every year atleast.
The Gauntlet:
The fans down there are insane for metal.
Simone:
Yeah, we need security, there are so many of them.
The Gauntlet:
Do you take your own security?
Simone:
To every venue, we have security that accompanies us there.
The Gauntlet:
What kinds of problems have you had?
Simone:
We have had fans waiting at the hotels trying to get into my room and stuff like that. They mean well, but when there are so many of them they can harm you. In Mexico, the fans throw presents onstage and a girl threw a necklace onstage that had huge crystals on it. I got hit right above my eye really hard and saw my life flash. We had to stop the show and tell the fans to give the presents to security and to not throw them onto the stage anymore. They all mean well, there are no bad vibes, it is just there are so many of them. Also in Brazil, there were a lot of people waiting for us at the airport when I arrived. I was trying to carry my bags and had 30-40 people around me and I couldn't breath. It was very scary. I am just a little girl.
The Gauntlet:
It has to be flattering in a way though.
Simone:
It is, but it is also hard for me to imagine that people see me like that. The Dutch people are very sober minded and very grounded also. It is hard to be put on a pedestal and see them worship this image that is created for them. They don't know me as a person and don't realize I have fears and insecurities along with bad and good days.
The Gauntlet:
Do you have any of the same issues in the U.S.?
Simone:
It is such a big market over there. We don't have the same problems. We are doing really well in New York and Canada. We need to tour a lot to do well there. We have already sold many more copies of "Design Your Universe" than of "The Divine Conspiracy" after the first week. We are growing, definitely.
The Gauntlet:
That is always a good thing. So many bands are losing sales from one album to the next due to illegal downloading.
Simone:
Yeah, and touring helps. We use Youtube and Myspace and think that has helped a lot also.
The Gauntlet:
The last time Epica was in the U.S., you were a no show.
Simone:
Yeah, that was in April with Symphony-X. I was there a year before that and that was when I got sick. Now I have a chance to make it right again.
The Gauntlet:
Were you bed ridden?
Simone:
The first month I was, I needed to be confined to bed for the infection to heal. After that I was working on my immune system: eating healthy, working out and lots of rest. Now I am ready to rock again.
The Gauntlet:
I know that the person that replaced you in the U.S. was a friend, but there had to be some jealousy issues with her taking the reigns and fronting your band.
Simone:
Yeah, it wasn't easy. On one side I was sick at home which wasn't easy and the other side, the band was on tour with another singer which was really hard. The band is my baby. I had to try not to think about it in order to get better fast. We were talking about what a plan B would be. I was convinced I would be better by the time we went on tour, but my health was all kind of faked. We had Amanda [Somerville] picked to replace me if we needed too. Two weeks before the tour I went to the doctor and he said I was still sick and if I went to the States, I would suffer a setback in my health. It was like a double blow as I thought I was better and would do the tour. I tried to just keep my mind on other things. I didn't watch any videos or anything from the band as it would have been torture.
The Gauntlet:
So the U.S. tour at the end of January will be your first time in several markets.
Simone:
We are playing a lot of dates. We start at the end of January and go to March. We have some bigger clubs this time in places we do well in and also some smaller clubs in places we haven't been yet. We are playing some bigger venues in Canada like Montreal and Quebec. We have added some new dates and cities as well there.
The Gauntlet:
How was the recording process for "Design Your Universe"?
Simone:
Very long. We started the preproduction in January and made our song selections then as we had a lot of songs to pick from. We had on 74 minutes that would fit on the CD. We had to finalize some of the lyrics and vocals. One of the ballads, "Tides of Time", needed to have the lyrics finished. It was written by our keyboard player two days before we entered the studio. When the second master was finished, it was already the end of July. It was worth it though. We really got into the fine details this time with the orchestration and writing. We had a good feeling about it along with the new guitarist who wrote a lot of the guitar parts. We wanted to be 100% satisfied with this record so we took our time.
The Gauntlet:
This album is right at the 74 min mark. Did you feel constrained by the limitations of the CD and have to compromise song selections in anyway to make it all fit?
Simone:
We also wanted to put another song on the album but couldn't fit anymore. We have a lot of long songs. Some bands have five minute long songs, we hit twelve minutes for ours. We are a band with long songs. The CD has 74 minutes of capacity so we fill it up with good music and not with crap.
The Gauntlet:
This album, is an Epica album you can bang your head to.
Simone:
For sure. We have Ariën [van Weesenbeek] who has been involved in the writing process. With every album we have progressed our sound a little bit. After the release of "The Divine Conspiracy", people were wondering what path Epica would take; the commercial one or the heavy one. We chose the heavier one. So to "Design Your Universe", I would say it is a natural development of the band. Mark [Jansen] was also in a black metal project but it didn't really happen but he had already composed the music so we used it in Epica and it worked out fine.
The Gauntlet:
Do the album rehearsals take a lot of time? The songs are so long and are very classical and layered with many parts.
Simone:
We don't use an orchestra on the album, it is just sampled so that helps. A lot of us were rehearsing the songs at home alone. We also played a lot of the new songs live at a couple of shows. We aren't a big rehearsal band as we are playing live a lot. We had two tryout shows where we played the new songs to see how the audience would react to it. So we played all the songs at least two times live in front of an audience. We don't want to be standing there saying 'Ohh shit I am gonna fuck it up!' But we do. It takes more than two shows to really know the songs. In my case I forget the lyrics. If I don't know the song, I just stand there really focused on the song. Once I know the songs, I can focus more on the show element and just let go. I often had to close my eyes to remember the lyrics. If I look at the fans, I just lose it as it doesn't come automatically. It is funny when it happens.
The Gauntlet:
Do you ever just hum a line if you don't remember?
Simone:
I will repeat the previous line if I don't remember. Sometime the fans don't know and sometimes the come up to me and tell me I forgot the lyrics.
The Gauntlet:
For the new album, you went back to Sascha. Is he the fifth Beatle?
Simone:
Yeah, he is. You can say that. We have worked with him from the start and he has watched us grow. He is also such a funny guy to hang out with. We have so much fun working with him. He is so creative and talented. We know that the end result will be good when we work with him and that is why we keep going back to him. It is safe to work with him. It is an intimate progress of writing and producing an album and you have to have the chemistry and you don't have that with everybody. What he is good in is putting the thoughts in the artists. Sometimes in writing, you get a little bit stuck. It is nice having someone with a fresh ear to give their opinion.
The Gauntlet:
This was Isaac's first album. Was Epica talking to him about coming over before he left God Dethroned?
Simone:
He was substituting for Ad [Sluijter] when he had to go to a wedding. When Ad decided to leave, we all thought of one person and that was Isaac [Delahaye]. Even Ad thought it would be great to have Isaac as the new guitar player. After some persuasion, he said yes. But he had already left God Dethroned before we asked him.
The Gauntlet:
The video for "Unleashed" recently came out.
Simone:
We recorded it in Berlin in early September. "Unleashed" is the song that is the most accessible and has great melodies. It sticks to your ears after the first time listening to it. It was the obvious choice for the first video.
The Gauntlet:
It is more work doing the story videos like you did for "Unleashed" rather than just a performance video; which do you prefer?
Simone:
I really like to take part in the story. It is more fun to do. We recorded it in one day and started really early in the morning. I was the one that had to work the latest as I was the one that was the ghost in the video and I had the last scene. The boys got to hang out and have a beer. It was good as it was getting late and I was tired and I was starting to look like a ghost already. Making videos is one of the things I love. I like the creativity that goes along with it.
Read More News
Tags:
Epica , Simone Simon, interviews



Jason Fisher

November 22, 2009


More News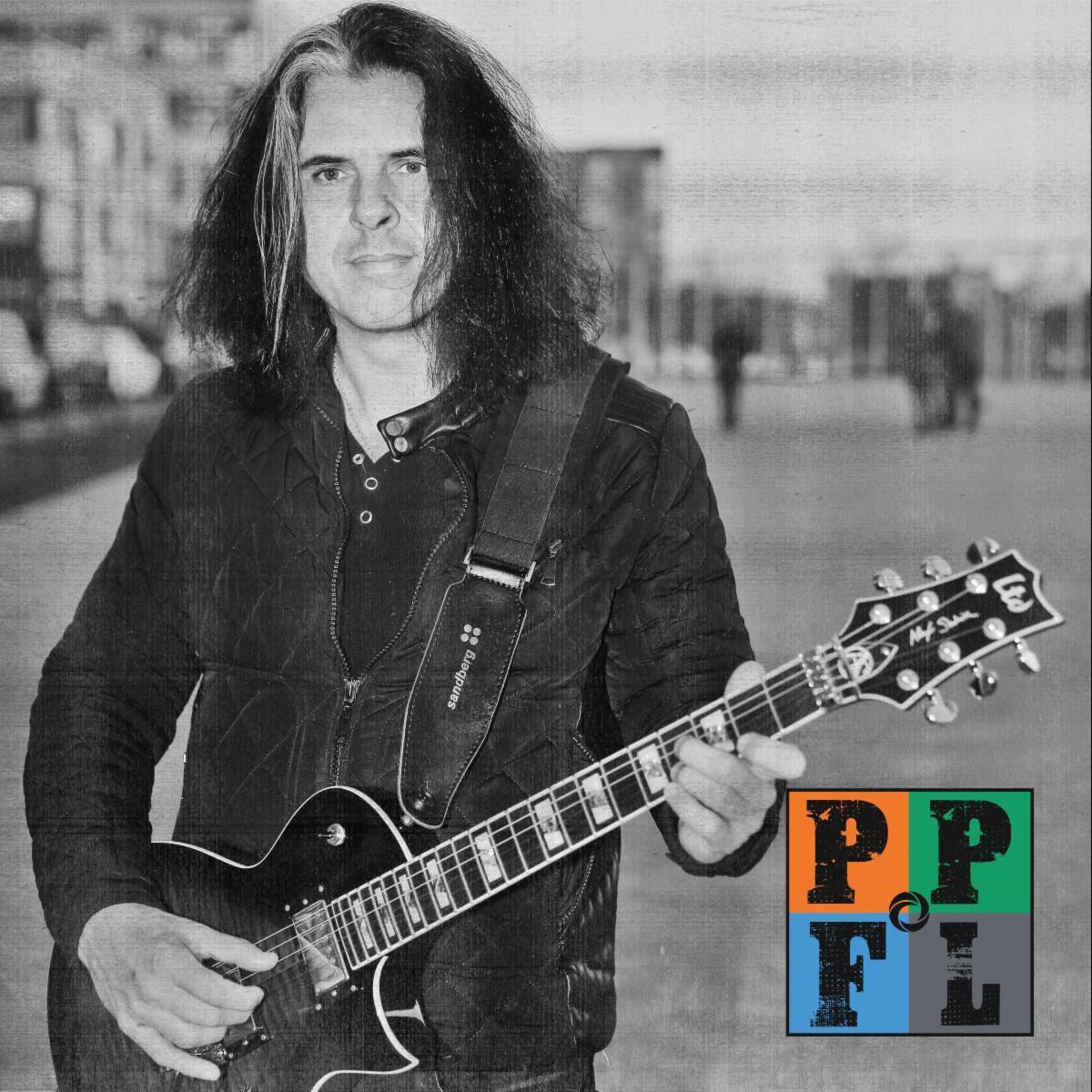 Guitar legend Alex Skolnick announces new podcast; guests on new episode of the "Past, Present, Future, Live!"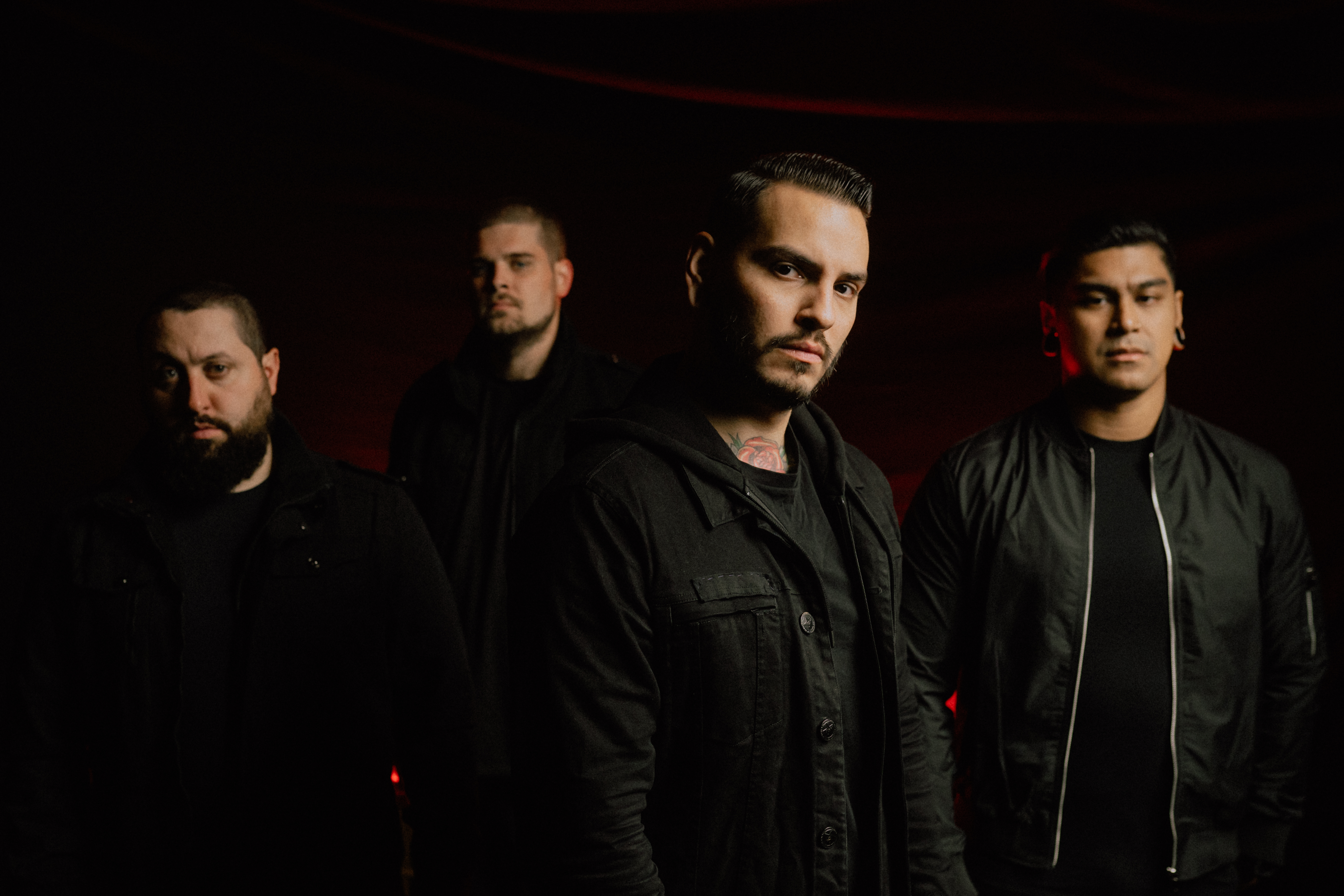 Within The Ruins To Release Their New Album Titled "Black Heart" November 27th!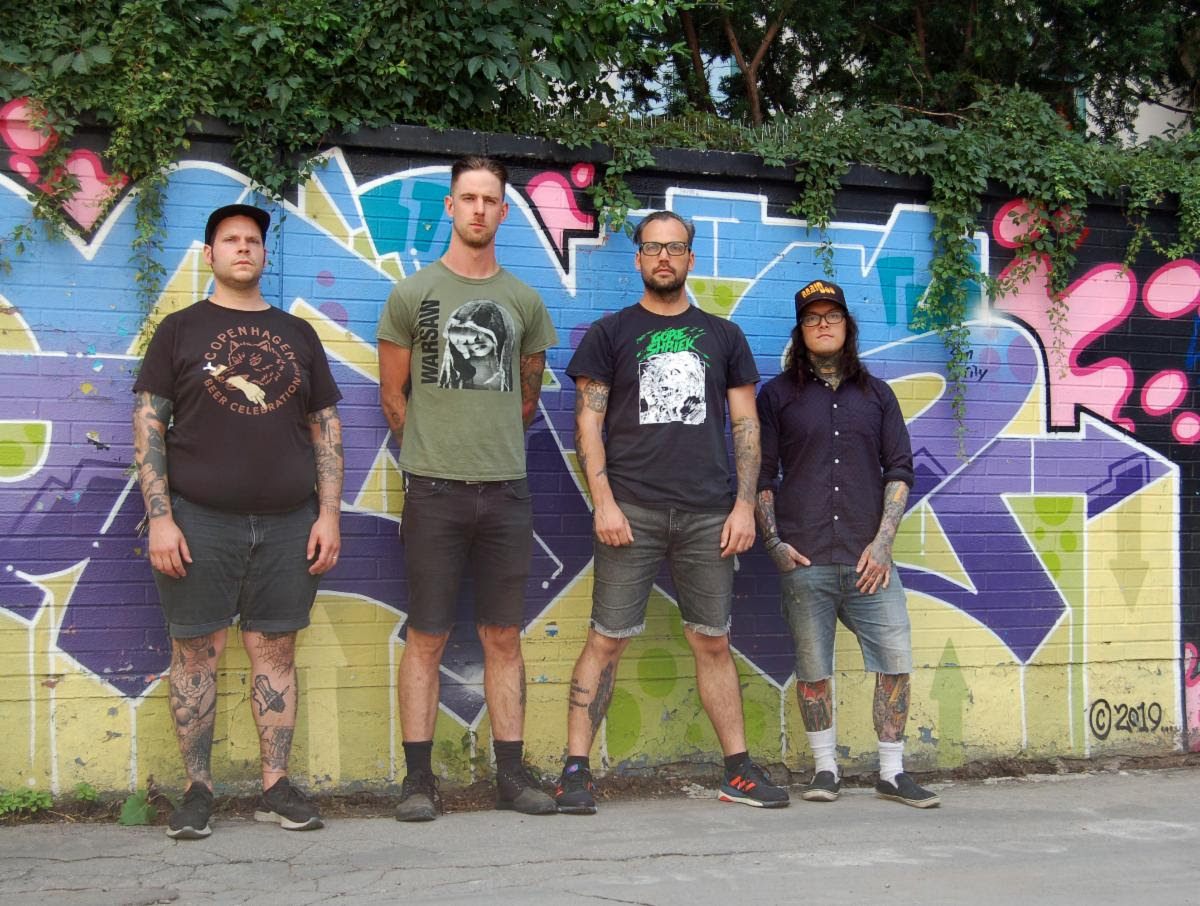 CVLT Nation Streams Lifelong Death Fantasy Debut From Deathgrind Act, BLEEDING OUT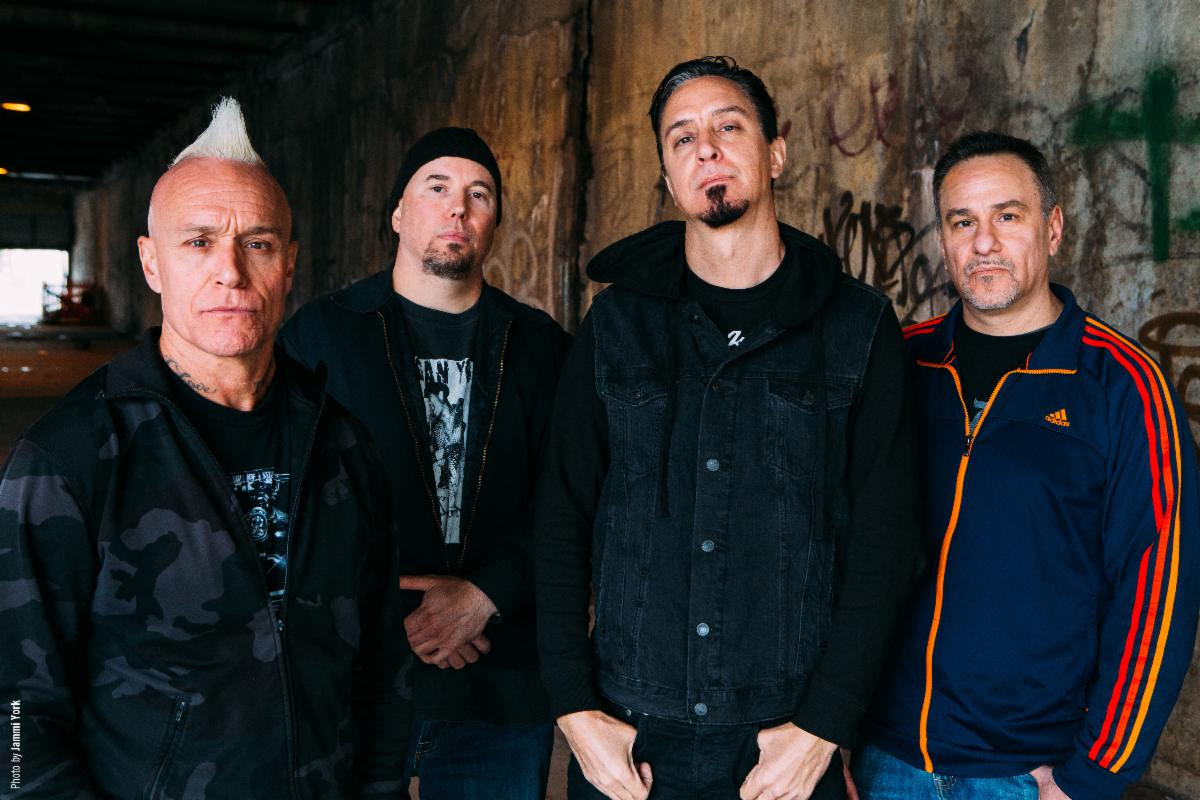 Sick Of It All Releases "Hardcore Horseshoe"; The Band's 4th Video Of Their Quarantine Sessions Series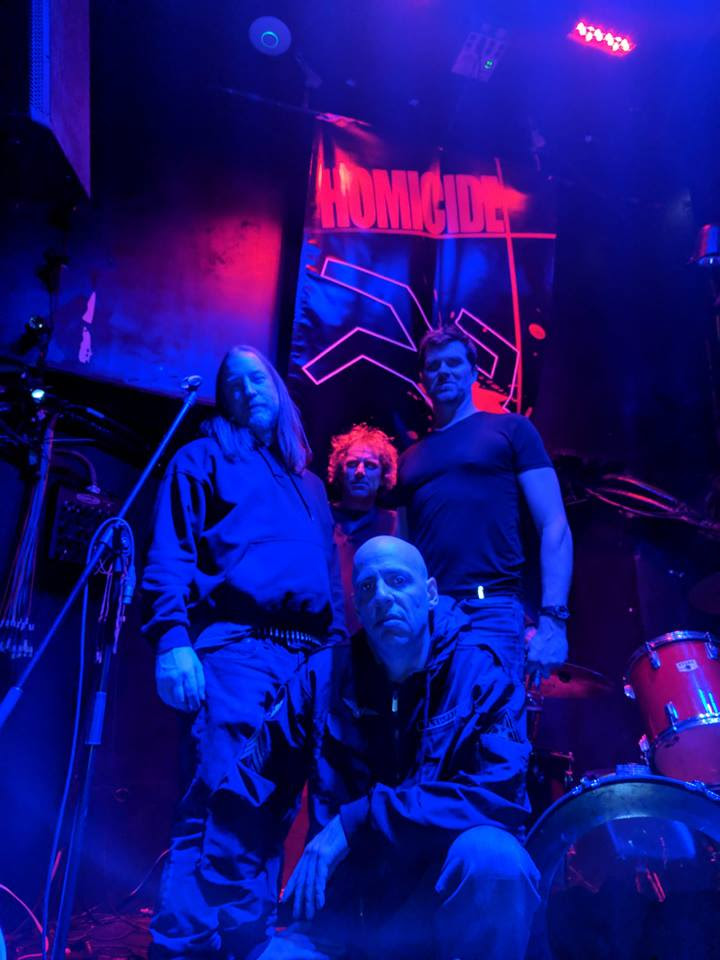 Montreal Thrash HOMICIDE Celebrate The 25th Anniversary of "Malice and Forethought"