All That Remains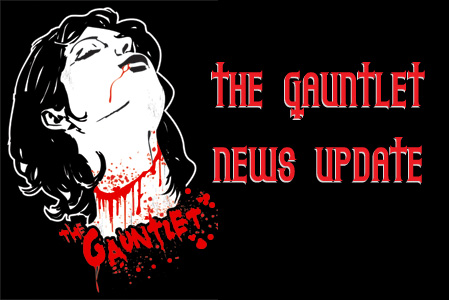 The Gauntlet:
Last time I saw you guys was Mayhem Fest. What did you do on your time off after that?
Mike:
Let's see. The video was shot while we were on the Mayhem tour. We had a couple off dates around our home town so we got that done then. In our time off I went to like five Red Sox's games and a Patriot's game on the break so I was in sports heaven.
The Gauntlet:
Are you into Fantasy Football at all?
Mike:
I just watch it on TV. I don't even think I know enough of how that works. I don't think I pay attention enough to get that involved. I don't want to have to watch what every player on every team is doing. It is the D&D for jocks.
The Gauntlet:
So when does the video come out?
Mike:
I don't know. We just got a final cut for our approval but I haven't heard a date yet. I would imagine within a week or so. It came out awesome so I am psyched about it. It is a tour road video from Mayhem. One of those we are a band on tour. Kinda like Motley Crue's 'Home Sweet Home' but with way less girls. There will be clips of us at the shows, clips from signings, clips of bbq's.
The Gauntlet:
This type of video is typically used for the last video off the album, kind of a recap of the road and shit.
Mike:
I would imagine this is the final video for the album. I don't really foresee another video happening, especially the way videos are now with no one playing them. Unless we have some freak hit single, I don't see another video happening.
The Gauntlet:
So now you are getting ready for this tour with Lacuna Coil. It wasn't that long ago I saw All That Remains as the 2nd of 5 bands at a very small club.
Mike:
It is funny you say that. The last time we played the club we are at now which is Northern Lights in Albany, we were the second band to play and the headliner was Motograter. Change is good.
The Gauntlet:
So now that you are headlining, what does that mean to you; an extra six pack of beer and 30 more minutes to play?
Mike:
That is the cool thing. The tour rider is better. We also get more room on the stage going on last. There are cons though like having friends come to the show and we go on so late they sometimes miss us play. It is like the party is over by the time we take the stage. But you know, there is good and bad.
The Gauntlet:
Do you guys party a lot of after the shows?
Mike:
No, we are like the most boring band on the planet. Sometimes we have friends out and we just hang out after the show. It just depends on the night of the show though.
The Gauntlet:
If I saw your tour rider, what would I be shocked to see?
Mike:
Oh I don't know. I think everyone thinks it is hilarious that we have condoms on the rider. It isn't for the groupies like everyone thinks. We actually have a valid use for them. We use them for our wireless packs. We wrap the gear in them as the sweat gets in them and shorts them out. I don't even know if they are still on there. Everyone thought we were being rock stars.
The Gauntlet:
Did you specify the size condoms you needed? It would be really embarrassing for the band if your wireless packs fit in extra small condoms.
Mike:
[laughs] we just needed non lubricated Trojans. No triple small.
The Gauntlet:
That has to be hard to explain to your girlfriend when she is in the dressing room and 20 condoms are laying around.
Mike:
Yeah, one time I got home from a tour and I opened my suitcase and my girlfriend was like 'what the fuck!' I could tell she wouldn't buy it.
The Gauntlet:
So is this the last tour for the album?
Mike:
It is kind of up in the air at the moment. We want to tour up until Christmas, but that can change. We might take a break and write, we might go overseas and do some international stuff. The way it is looking now is we might take a couple months off in the Winter to write. There is always stuff that can pop up so we will see what will happen. I don't like to get excited about time off as once I do, something pops up and we are on the road forever. Our record has been selling miraculously well which is great in this market. It is pretty much a miracle. We have never had songs on rock radio and now we have two songs on radio.
The Gauntlet:
Now that you have more of a rock fanbase, do you think you might soften things up a little for the next album?
Mike:
I see females at our shows a little more which is nice. If there are more girls, then more guys will want to come. I don't think that will affect the way we write. What comes to us is what we write. We don't force anything. We don't want anything to sound contrived. We don't care if people think something is gay or not. That is why our songs are so different. We have three big albums that each have distinct songs. You can listen to a song and tell which album is from.
The Gauntlet:
If you weren't playing music, what would you be doing?
Mike:
If it wasn't for this band, some of us would be severely fucked. I would like to do something in sports or fitness but I don't know if I have the attention span for that. Jeanne was working at an animal hospital; she has a degree in animal science. Phil would be fucked. He was selling cell phones at the mall
The Gauntlet:
Maybe he can move up to selling lemonade.
Mike:
He would probably go work for Apple. Every gadget that comes out he gets. He even has a Apple logo tattoo on his leg. We would probably all be sandwich artists at Subway.
The Gauntlet:
Do you workout a lot on the road?
Mike:
Yeah. We bring a bench and all use Bowflex. After I get off the phone I am going to work out a little and get the blood flowing for some much needed energy. This first show is going to suck as we just got so spoiled with 30 minute sets all Summer. Now we have a 17 song set. I know that everyone by the tenth song is just going to be sucking wind. I apologize to Albany in advanced. I have seen people comment on clips on Youtube saying we suck and I'll remember the show as the first date of the tour. I want to write back and say 'yeah, we did sound like shit, it was the first day of the tour'. I am not so concerned with the stamina, I just want to make sure we don't sound bad. It is just such a different dynamic going from a practice space to the club. We should have a lot of kids tonight but have a small stage if I remember right. I don't really care what the club looks like though; as long as the fans have fun…and there is a place to take a dump. Those are my two requirements; people enjoying themselves and a bathroom.
The Gauntlet:
Don't like the bus for that?
Mike:
You can't go #2 on the bus. No pooping on the bus.
The Gauntlet:
Who was the last person to break that rule?
Mike:
It hasn't happened to us in the U.S., but it has happened in Europe. We shared a bus with Unearth and one of the guys from Unearth shit on the bus and denied it. There is no denying that when is smells like it did. They just started into the 'I didn't do it party'. We would love to tour with them again, they are great guys.
Read More News
Tags:
All That Remains , Mike Martin, interviews



Jason Fisher

September 25, 2009


More News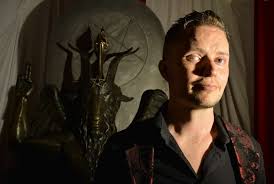 NYDM - New York Death Metal Fest Destroys Milwaukee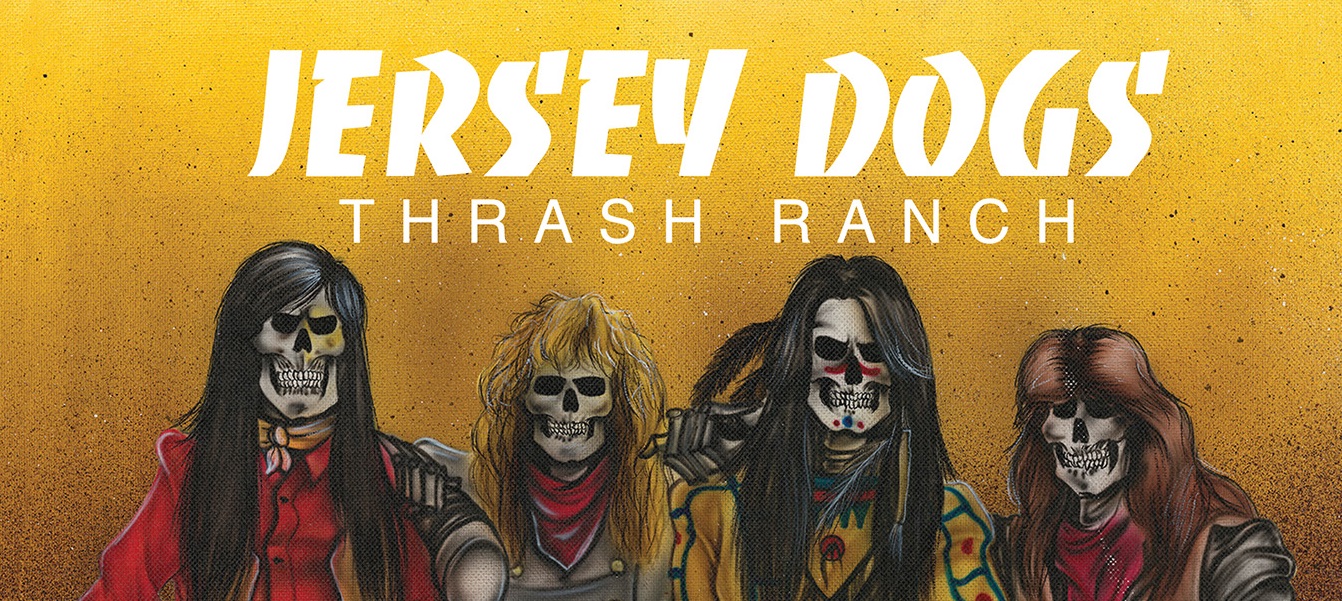 Jersey Dogs – Thrash Ranch re-issue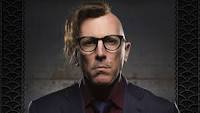 Despicable False Claim Against Him, Tool + A Perfect Circle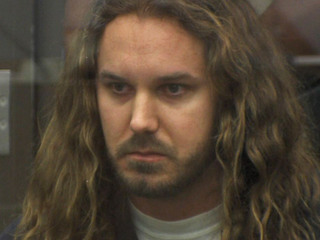 As I Lay Dying Welcome Back Tim Lambesis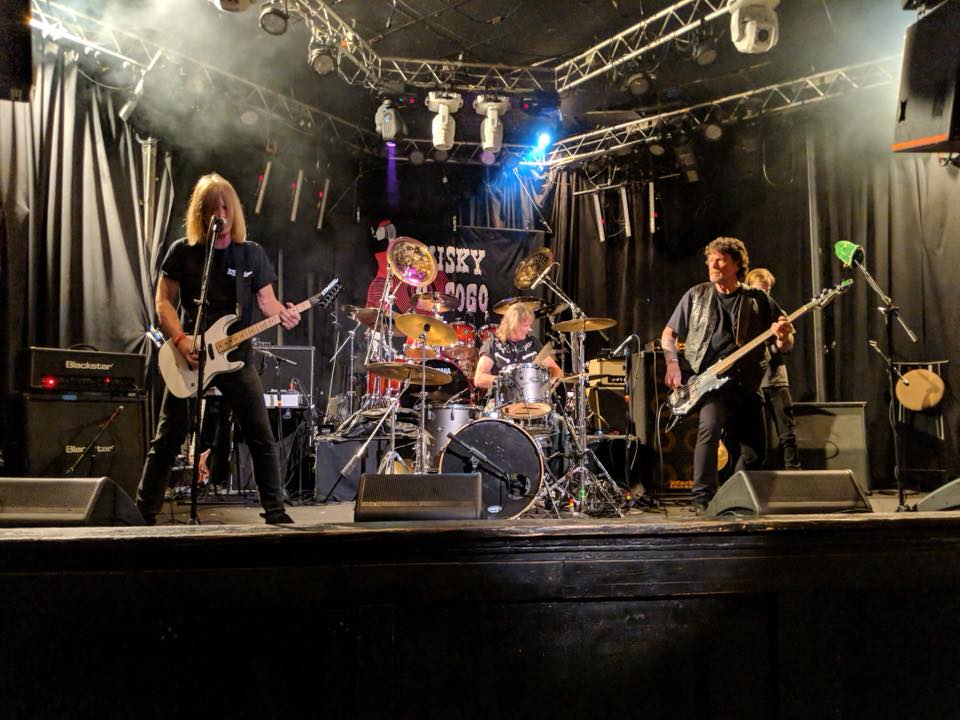 FROM THE DEPTHS TO THE SURFACE. WHITE BOY AND THE AVERAGE RAT BAND
More News