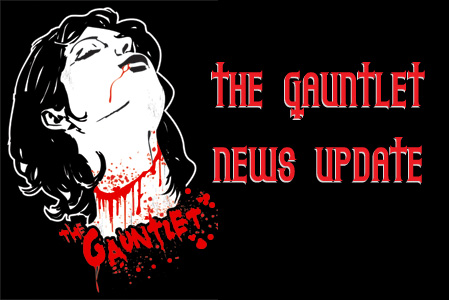 Our readers know Jeff Loomis from his acrobatic guitar-work in Nevermore. His pyrotechnic solos and icy riffing has made earned him a cult following with musicians worldwide. Next week Loomis is releasing his debut solo album, Zero Order Phase on Century Media Records. The Gauntlet talked with the guitarist about his career, his 80's shred influences, and the new record.
The Gauntlet: You came of an age during the time when neo-classical shredders like Chris Impellitteri, Jason Becker, and Joey Tafolla were all the rage. How important were players like this and the whole Shrapnel Records thing?
Jeff: It was huge for me, and for a bunch of my closest friends back at home. I can remember clearly going to the closest record store and getting excited about Vinnie Moore's Mind's Eye and Tony Macalpine's Maximum Security etc. We would all sit around and freak out to those albums. When Cacophony came out in about 87 or 88, I flipped out and really started to focus on my own guitar playing. I started playing a few years prior to this, but it was the whole Shrapnel thing that really gave me a kick in the ass to concentrate on my guitar until the wee hours of the morning.
The Gauntlet: At the age of 16 you tried out for Megadeth, can you walk us through that day? It must have been so nerve-wracking!
Jeff: Sure. I was 16 at the time and Megadeth had just let go (or fired) Jeff Young from the band. My friend Craig Nielson (who now plays drums for Flotsam and Jetsam) called me from California to let me know Megadeth was holding auditions for a new guitar player. To make a long story short, I learned 5 tunes and put them all on tape. I ended up getting an audition and flying to L.A....this was my very first plane flight haha! Anyway I got out there and I remember someone called my name when I was waiting in line.....I think it was actually David Ellefson. He was a little shocked to see such a young kid.....but he invited me in anyway and the audition still happened.
I remember a video camcorder rolling which made me nervous, and I also remember Mustaine not singing at all which really threw me off. We played the songs "In My Darkest Hour," "The Conjuring," "Wake up Dead," and a few others. It was killer! After the initial audition, Mustaine came out and said that I did a great job. He also said I was much too young and inexperienced to be playing in Megadeth and I should just keep practicing and one day I would be a great player. Low and behold, 18 years later I'm flying on a plane to New York to meet him and John Petrucci from Dream Theater to do an interview for Guitar World magazine for the 2005 Gigantour.....life is strange!
The Gauntlet: So you don't end up getting the gig but you then join Sanctuary who splintered off into Nevermore. What are your memories of this period?
Jeff: These are some weird memories because this is when the whole grunge scene exploded in Seattle. I had just joined Sanctuary, and we were writing for the next record. I think Lenny Rutledge had some of the grunge thing rub off on him a bit because he was really starting to write a lot different, much different than Into the Mirror Black which I thought was a great record. Anyway, Warrel Jim and I were not really digging the direction he was going in, so we had a meeting about it. This meeting turned into a fist fight and certain members missing chunks of hair. It was really ugly. This is when Warrel Jim and I decided to stay true to our metal roots and form Nevermore. The hardest thing about Nevermore at this time was simply trying to keep our heads above the grunge water. We really just focused on playing out ALL the time, and lucky for us there was still a huge metal vibe going on in Seattle, so I guess we were lucky in that respect.
The Gauntlet: It seems like heavy metal has been in an upswing, commercially speaking, in the States these past 5 years. Have you noticed Nevermore's tours doing better each time you go out?
Jeff: Actually yes. It has got a lot better for us. I tend to think our popularity is a little more intense in Europe, but no matter where we play it always seems to be getting better and better each time. Every time we put out a new CD we always do quite a bit of touring for it. So know matter what, you're going to have some really incredible gigs and a few shitty ones too, it's just the way it goes.
The Gauntlet: In the metal world, the whole concept of the "guitar hero" is more a thing of the past yet you have amassed a huge following through your work in Nevermore. How much pressure did you put on yourself when you wrote the material for Zero Order Phase?
Jeff: I think the whole guitar hero thing has pretty much been spent. I didn't do Zero Order Phase to try and get recognition like that. I simply wanted to write some cool music that shows a different side of me as a guitar player. The whole CD is very diverse and showcases a few of the musical styles that I really enjoy playing. But the real challenging part was to compose music that was exciting from beginning to end. I really tried to focus on making the CD more of a musical soundscape than anything. Neil Kernon (the producer) really was an influence to the way the whole project came out in the end. He really helped get the best performance out of me, which is a producer's job anyway, but he did it with a very relaxed attitude which put me in a very Zen state of mind while recording.
The Gauntlet: Unlike shredders like George Lynch and even Yngwie Malmsteen, you chose to leave the record instrumental. Was this always the plan and was Century Media opposed to it when you initially told them?
Jeff: I can remember them saying maybe I should at least have one vocal song on the CD. I didn't really see the point. Maybe I would have sold a few more CD's if I would have gone this route, but I really wanted the entire thing to be instrumental. I guess you could say I treated my guitar as a vocal instrument. At times I would be humming phrases or main themes in my head that could have easily been a Warrel Dane vocal. I have been working with Warrel for the past 15 years doing Nevermore records and tours. I think it was a very healthy move for me to do something that is different than Nevermore without the whole vocal thing.
The Gauntlet: Mark Arrington's drum performances on the album are stellar! I know he was in Nevermore for a tour or two but how did he come to be involved with the project?
Jeff: Mark played on half of the first Nevermore CD. He moved on to pursue jazz music after Nevermore, but we stayed close friends from the beginning. When I was putting this project together, I first thought of Mark simply because we talked about doing an all instrumental thing years back. It was really just the matter of me making a phone call to him and him saying yes. He did all of the drums for the CD in about 2 and a half days. We had a great time working with each other, and hope to do it again someday.
The Gauntlet: You are also joined by Ron Jarzombek (Watchtower, Blotted Science) and Pat O'Brien (Cannibal Corpse) who contribute some insane solos so I have to ask, how much of the stuff ended up on the cutting room floor? There must have been so many ideas flying around with the three of you!
Jeff: Believe it or not, we kept everything they sent us. Pat is from Florida and Ron is from Texas, so they basically had to e-mail us the solos! It worked out great in the end. We just sent them the solo rhythms and they sent us back there amazing work. I was really honored to have all three of these guys (including Michael Manring) play on my CD. They are all incredibly talented.
The Gauntlet: There are some interesting song titles like "Jato Unit," "Azure Haze," and "Cashmere Shiv" on the album. Can you talk a little bit about how you came up with them? Did the musical pieces come after you already had the titles or vice-versa?
Jeff: I had a lot of difficulty doing this! I'm not a lyricist by any means. I just came up (with a little help from some friends) with some cool sounding titles that I thought matched the vibe of the song. Jato Unit simply means a measurement of fuel to run a jet engine....so seeing as though that particular song is so aggressive, I thought that that would be a proper title.
The Gauntlet: What kind of guitars/models did you play on Zero Order Phase?
Jeff: I used my Signature Jeff Loomis Schecter and an old Martin Acoustic guitar. Plus a few others for clean parts.
The Gauntlet: How about your rig? Did you branch out and try some new equipment?
Jeff: No not at all. I'm pretty much a plug in and play kind of guy. I used an Engl Special Edition Head and Engl cabinets with Celestion Vintage 30 speakers. I now use and endorse these amazing amps....I highly recommend them.
The Gauntlet: Neil Kernon (Flotsam & Jetsam, Hall & Oates) produced the album but how much of a hand did he have in the arrangement department?
Jeff: I know he played some guitars on "Cashmere Shiv." He helped me a lot. He played a fretless guitar solo on "Cashmere Shiv" and most of the keyboard bits you hear. He was very helpful when I hit a dead end to an arrangement issue. Basically he helped me with other routes I could take on a musical level if something wasn't working out. I loved working with Neil and we had a great time. It's funny because sometimes things could get a little tense in the studio. You have to remember it was just me and him. When you don't have other band members to shoot ideas to, things can get strange. We managed to have a very relaxed atmosphere even though we had to spend about a month and a half with each other and no one else.
The Gauntlet: What can Nevermore fans expect from the band in the next year or so? I know you have a DVD coming out called The Year of the Voyager.
Jeff: Yes, Warrel and I just returned from Germany after doing a bunch of promotion for our new DVD. Right now our priority is to focus on writing and recording the new Nevermore CD. I would like to do some guitar clinics as well if I can find the time. Also, I plan on doing an instructional guitar DVD in the near future too.
The Gauntlet: If you had to pick one song on Zero Order Phase you are most proud of, what would it be?
Jeff: At the moment it's "Cashmere Shiv." I like how it starts off very minor, but by the time the chorus comes up its switches to a completely different feel.
The Gauntlet: Who are some of your favorite lead guitarists of all time?
Jeff: I'll name a few....but of course there are many!!! Jason Becker, Marty Friedman, Yngwie, Frank Zappa, Brian May, Paco De Lucia, Eddie Van Halen, the list goes on.
Read More News
Tags:
, Jeff Loomis, interviews



Carlos Ramirez

September 15, 2008


More News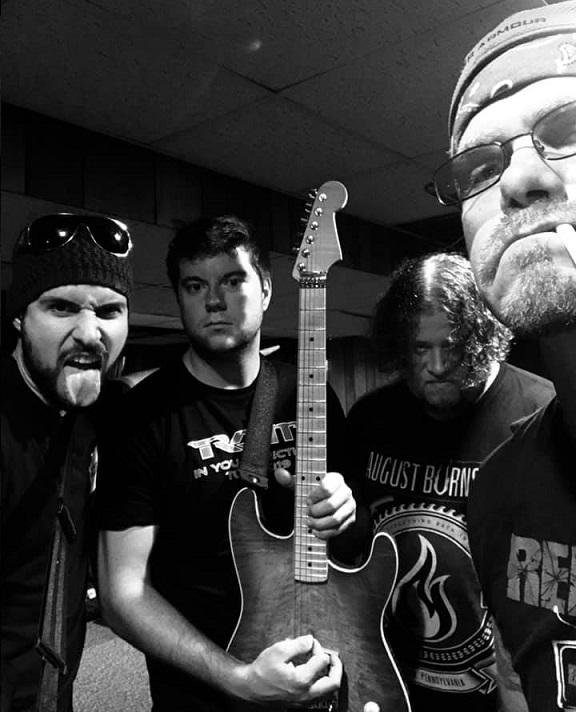 SAINTS OF DESTRUCTION debut their new single "Dream of Pain" via The Label Group!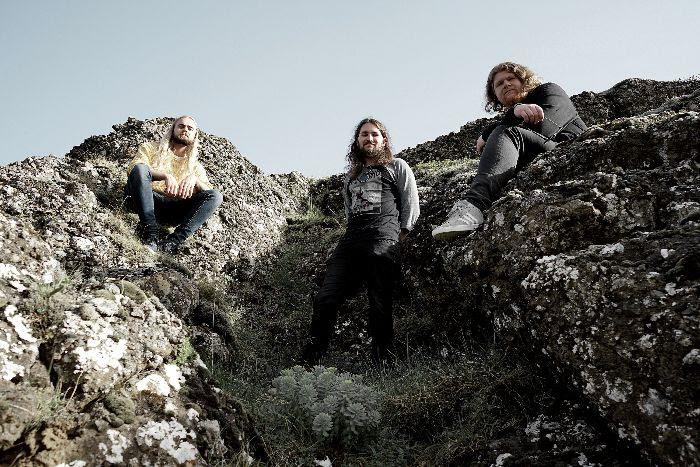 Volcanova release new song "Sushi Sam" ― take a listen!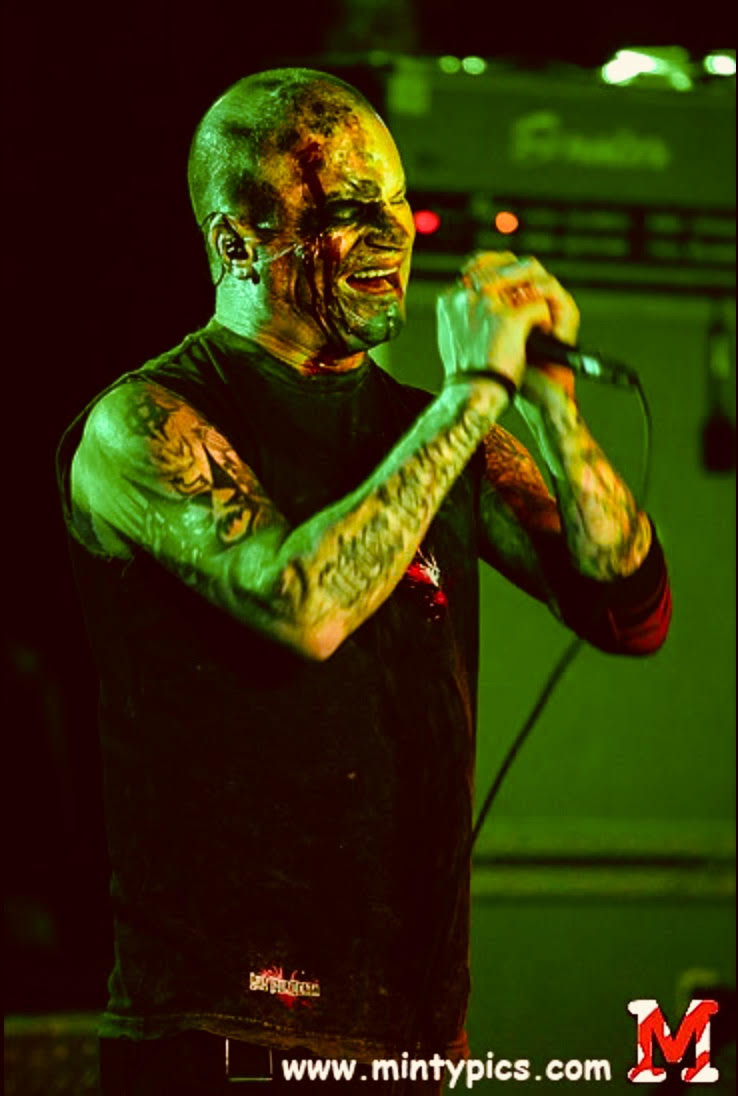 Jeffrey Nothing Drops New Song + Video "Never Enough — WATCH + LISTEN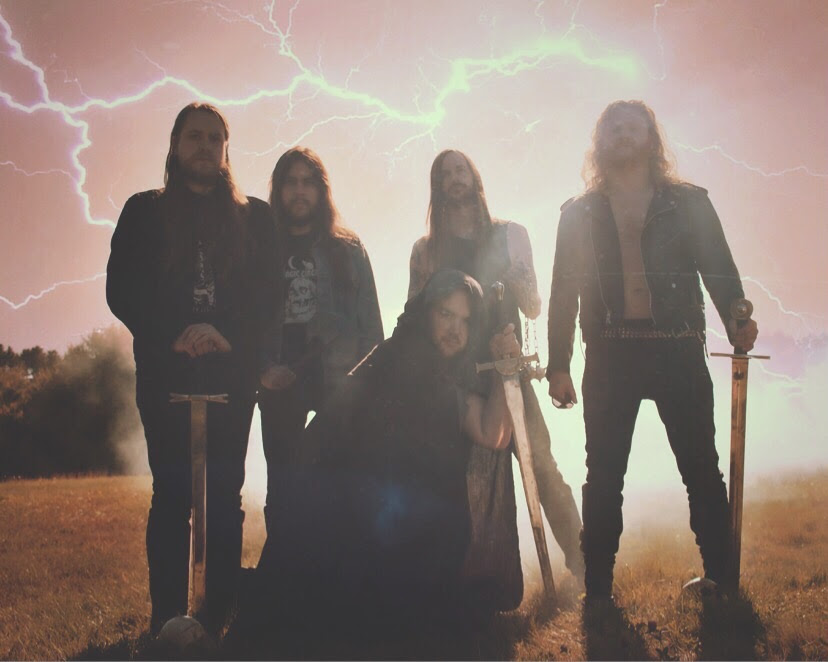 HIGH COMMAND: Metal Injection Debuts "Merciless Steel" Video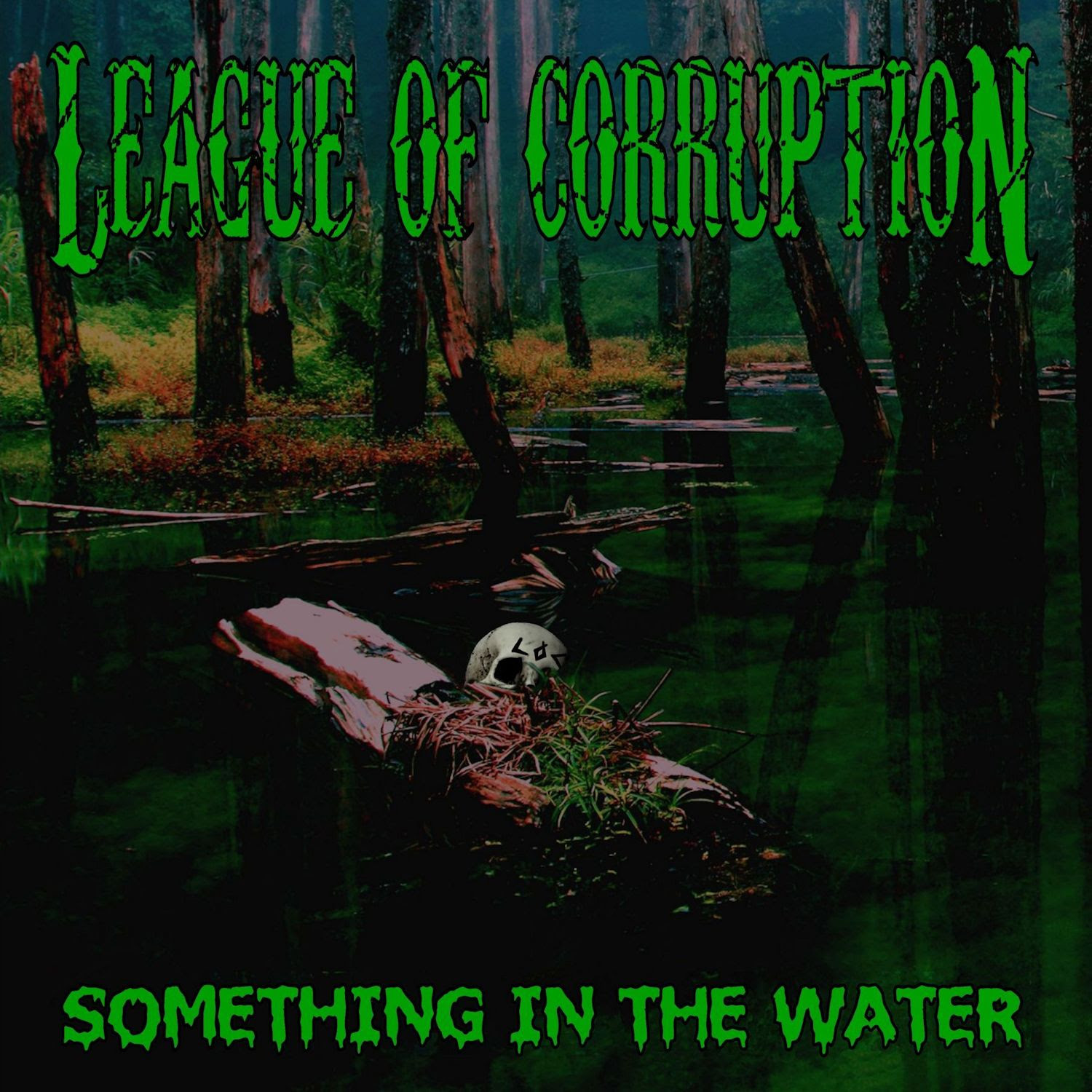 LEAGUE OF CORRUPTION RELEASE NEW LYRIC VIDEO FOR THEIR SONG "WANT ME GONE"