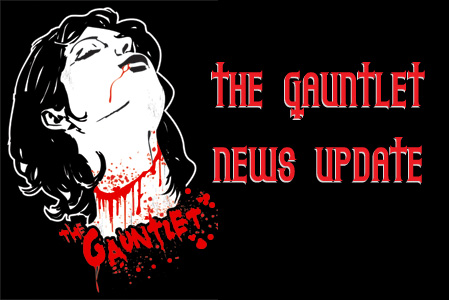 Exodus were one of the founding members of the thrash metal movement in the Bay Area back in the early '80s. Guitarist Gary Holt has been there since the beginning. In 1986, the band released the album that would define their legacy, "Bonded By Blood." Now, 22 years later, they are preparing to release a re-recorded version that will be titled "Let There Be Blood." I chatted with Gary about just why the band felt the urge to go back and mess with a classic.
Quentin Haigh: Why was the decision made to re-record "Bonded By Blood"?
Gary Holt: We had been talking about it for many years. It was all about just finding the right opportunity to actually do it. Eventually, a couple months ago, we finally found the time and got into the studio to do it. We felt that the songs on that album are all still very relevant, and we really wanted to re-record them with the production they deserve. In the end, we also really just wanted to pay a final tribute to [deceased vocalist] Paul Baloff.
Quentin: Were there any thoughts of including the members of the band that recorded the original "Bonded By Blood," and are no longer with the band (Rick Hunolt, guitar, Rob Mckillop ,bass)?
Gary: Well, Rob actually doesn't even play anymore, so that was out. As for Rick, it's hard to get a hold of him. My grand plan for the 25th anniversary of the album is to re-record the album with other musicians and singers, and to have Rick be involved with that in some way.
Quentin: How faithful were you to the original recordings? Did you add anything new musically, i.e. alter your solos?
Gary: Yea, I definitely spiced my solos up a little here and there. I took the basic framework of the originals, but I'm just a better guitar player now than I was then, so I changed em up.
Quentin: Did [current vocalist] Rob Dukes try to match Baloff's vocal tone on the songs, or did he record the vocals in his own style?
Gary: It's a combo of both. Rob has always had a Paul influence from the beginning - he knows exactly what I mean when I say "Give me more Paul." At the same time, he brings his own character to the songs. The one thing that he can't do are those "yelps" that Paul used to do. We think if he tried, it would just sound too much like parody.
Quentin: Why is the album being self-released?
Gary: When you're signed to a label you have so little control over your career. We just felt that we wanted complete control over the project. We're doing it for the hardcore fans. It's not meant to replace the original. Nuclear Blast is fine with us doing it. We love Nuclear Blast - we just resigned for 4 more records.
Quentin: Will there be new artwork as well?
Gary: Yea, I actually just OKed some AMAZING new artwork from a Swedish guy named Paul Olafsson. We saw some of his work and knew we had to get him to do it. It's going to blow people away. I mean the old artwork, as bad as it was, is classic, but we wanted some new artwork for the re-release.
Quentin: Is there a firm release date yet?
Gary: Not yet. It's still Octoberish. Rob is still finishing the vocals in New York, so it's not quite done yet.
Quentin: Is there any financial motivation behind re-recording a classic album like "Bonded by Blood"? Are you trying to regain royalties from the sale of the album?
Gary: We didn't make much off the first one. I mean, we didn't even make enough to pay a year's phone bills, you know (laughs)? Like I said, we're not trying to replace the first one. It's not really financially motivated. It's more of a tribute to Baloff. It's hard to even find "Bonded By Blood" in stores now, so that's part of it I guess.
Quentin: Which newer thrash bands are you into?
Gary: I like a lot of them - Warbringer, Soul Killer, Fueled By Fire. Bonded By Blood as well, of course, and I consider that a great tribute to us. A lot of these kids weren't even born back when the thrash movement was happening, but they have the same enthusiasm which is great. Given some time I think they'll put their own spin on it as well.
Quentin: What's the latest on the next album, "Atrocity Exhibition... Exhibit B"?
Gary: We're in the process of writing it. The new stuff is really super-bludgeoning and fast. People are gonna shit their pants.
Quentin: Tell me about your touring plans for the rest of the year.
Gary: We're gonna hit Europe pretty soon - we'll be playing Wacken later this month. After that, we'll definitely line up a few more things for the fall, and hopefully we'll be in the studio next spring to record the next album.
Quentin: Thanks Gary!
Gary: No problem, take care.
Read More News
Tags:
, Gary Holt, interviews



Quentin Haigh

July 11, 2008


More News

Grog "Macabre Requiems" Helldprod Records 1 December 2018

NEW RELEASE!!!!! nefastu - Obscura Transcendência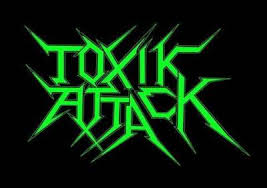 TOXIK ATTACK dont cut no slack!!
DEAD TO A DYING WORLD: Deluxe 2xLP Re-Envisioning Of Debut Featuring Previously-Unreleased Leonard Cohen Cover Out Friday Via Tofu Carnage Records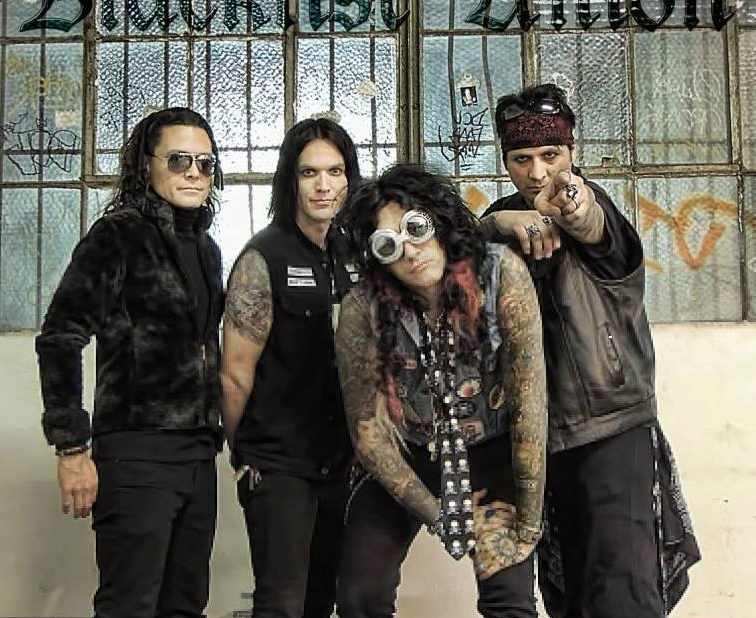 Exclusive Interview with Tony West of Blacklist Union.