Trivium Interview With Paolo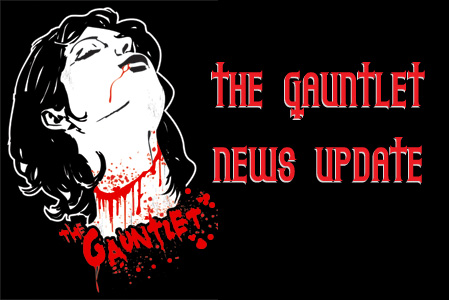 The Gauntlet: What's going on?
Paolo: Oh nothing, we just got settled in at our Philadelphia stop. We kicked the tour off a few nights ago. This is our sixth show.
The Gauntlet: How has the tour been?
Paolo: It has been awesome. We have never done a US headlining tour so it is great to come out and have people come out. It has been a long time coming here in the States. We have had done headlining tours in the UK so we have played long sets before. But it is nice to headline over here as we get to play longer sets. We haven't played more than 45 minutes in the US before. We are able to get more comfortable and get into a groove and not have to get off after 30 minutes.
The Gauntlet: Typically a 30 minute set gives you enough time to play only the hits, are the fans enjoying hearing some of the other material?
Paolo: I think so. We also have some production with us. A lot of the kids have only seen us on festivals so now they see all the extra stuff and they can get more out of Trivium. It is a whole other animal now. It is hard to judge a band live by just four or five songs. You need more to really see what they are about. That is the one thing that this tour allows. People who have seen us play shows the last two years will really enjoy it.
The Gauntlet: Why has it taken so long to headline? Trivium has probably been able to sellout the clubs for at least a year now.
Paolo: The main reason was that we wanted to be patient and not rush in when we weren't ready. You get one chance to make your first impression on promoters and people around the country. We just played it smart and kept supporting bands and kept building up our fan base over here. It has worked out great. Tonight's show was almost sold out with just pre-sales. We have definitely picked up fans with the tours we have done. That's why you do those tours. We have seen a lot of the kids who were there for other bands come back to see us. Fans are always coming up and saying they were there to see another band but we caught their attention. It was definitely worth it.
The Gauntlet: How have the new songs been live?
Paolo: They have been really great. For us it is a breath of fresh air to play some new stuff, especially since the songs are a little different than on Ascendancy. It keeps the set interesting. It's not the same song after song. The songs that people know the best are the singles. It is really cool that kids already know the words. It has definitely been cool.
The Gauntlet: You mention that you like to play songs as they are different from Ascendancy, but the songs on The Crusade differ from each other.
Paolo: I think that one thing was the way it was written. Most of the stuff was written on the road and written individually. So there are a lot more influences that came out on this album. We all have different influences in metal and rock. We also didn't want the album to be the same old thing. We didn't want to put out the same album, we don't want to be that band. So we just wanted to be more open to different ideas. We feel it came out great and we are really happy. The fans don't want the same thing. I think we kept the album well in heavy metal.
The Gauntlet: A lot has already been said about Matt singing and changing his vocal style. Did you make any changes for this album?
Paolo: Actually yes. I am now playing with my fingers if anyone cares. It frees me up a lot more. The way we wrote the music on previous albums, I had to really follow what the guitars were doing; there wasn't room for me to do much. With this album, there is room for me to go off a little. I am really happy that Matt changed his singing. Not really changed, Matt did that voice on songs like Departure on the last album. I am glad he went more like that and less screaming. I enjoy listening to this album a lot more than the last album because of it.
The Gauntlet: Both you and Travis really moved to the front of the band. With Ascendancy, the guitars and screaming really overshadowed both of you. With The Crusade, you are now in the forefront.
Paolo: A lot of the songs on Ascendancy, we had to just follow this thing where we couldn't really do anymore to the songs. The way the songs were written, we had to be really tight. With this CD, it is a lot better when we just go off and it shows a lot of the dynamics in our music when we do that. It is really a breath of fresh air.
The Gauntlet: Earlier in the year, Trivium started announcing in interviews the change in vocal styles and a lot of the reviewers and metal journalists started saying 'sellout.' Now that these same people have the album, it is interesting to see that they are giving Trivium 10/10's and really like the album.
Paolo: Yeah. I think that always happens with change. People never really want a band to change. We wanted to come back with a sound a little more unique and a little better than what we had. I think Ascendancy was a great album, but against The Crusade, it doesn't have any songs that are unique and can stand on their own. I don't really pay attention to them though. It is like you said, they cry sellout one day and the next they love the album. We just want to be true to ourselves. At the end of the day that is all that really matters.
The Gauntlet: Was the band afraid of change?
Paolo: Not really. Since Ascendancy came out, we knew we were going to do something different. A lot of the songs were already being written. The band was ready to start the change. As we toured, we realized that we wanted more to our music than what we have done. We wanted to keep expanding. There are a lot of bands that are comfortable with where they are at but we wanted to grow and do something different with ourselves.
The Gauntlet: Was it difficult doing a lot of the album on the road?
Paolo: It wasn't easy. But once we found a groove, everything came together really well. Once we got off the road we had some time to arrange the album and get started and then it went smoothly. The recording went smooth, but writing on the road was a little hard.
The Gauntlet: The lyrics seem a lot deeper and more personal. Are they written from Matt's experiences?
Paolo: A lot of the songs are written about stories and other people. I think he [Matt] made them sound a little personal although not about him. It is good to be able to have that emotion when you are singing them. A lot of the songs on the album are real stories. That was one of the differences lyrically. Ascendancy was more about things that happened to Matt and The Crusade was more about things that happened in the world and other people.
The Gauntlet: Do you ever think about how far you have come in so little time?
Paolo: Yeah, I definitely do. When I see the things in magazines and I see all the tours we have done, you have to. When I think about where we were a year ago and where we will be in a year it is just trippy. We just remain humble about it. That is what has kept us really strong. There are no egos and stuff. We don't want to be that band with all the egos and stuff. It has been incredible and we have been really fortunate. Things have worked out really great for us so far.
The Gauntlet: After your headlining tour, you head out to Europe to support Iron Maiden.
Paolo: Yeah! That is the tour of a lifetime. Every metalhead knows this is the tour you want to do; and we get to be that band. I look at our headlining tour as just us preparing to go on tour with Iron Maiden. We haven't experienced anything like this. The festivals are different. There we play with big bands, but we just play. With this, we are personally interacting with them, talking, and getting to meet them. It will be awesome.
The Gauntlet: What is planned for 2007?
Paolo: We are planning to go to Japan, New Zealand and Australia for the first time. Then we have another US tour probably, then a full European tour hopefully and after that I don't know. I am sure we will play the US two more times next year. We are planning on touring hard for this album.
The Gauntlet: What is your favorite song to play off the new album?
Paolo: It is probably To The Rats. It is just so thrashy and fast. It always translates well live. I think everyone enjoys playing that one live. I enjoy playing all the songs though as they are all so new.
The Gauntlet: The video for Anthem was just released.
Paolo: Yeah, that was actually our first single overseas. I think it is now online. I think the video will debut on Headbanger's Ball soon when Matt and Corey host it.
Read More News
Tags:
Trivium , Paolo, interviews



Jason Fisher

October 05, 2006


More News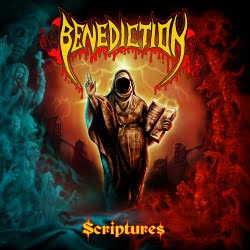 Benediction to release their newest album titled, "Scriptures" next week!
Louisiana's ROMASA to release their new album "Insufferable Cave of Rotting Aspiration" EP this month via Hand Of Death Records!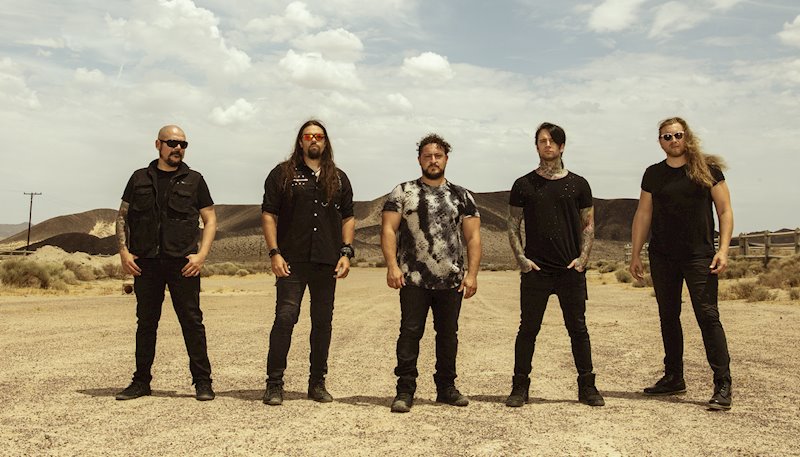 Zero Theorem Launch New Song "Translucent" With Epic Sci-Fi Inspired Video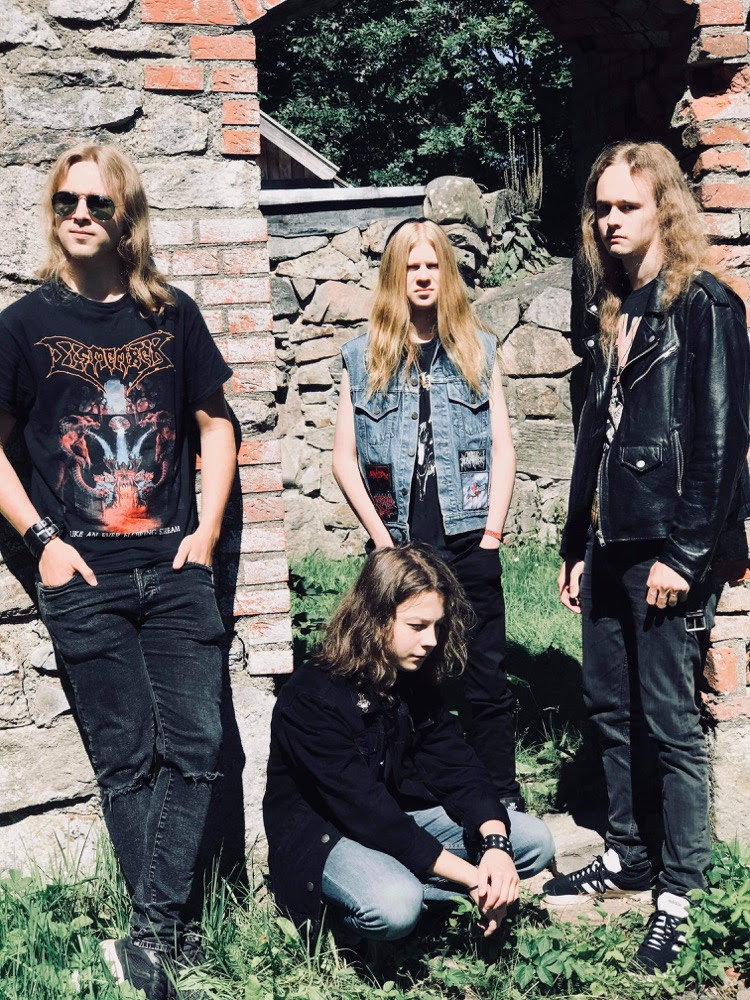 SARCATOR premiere new track at "Deaf Forever' magazine's website - featuring the son of THE CROWN's Marko Tervonen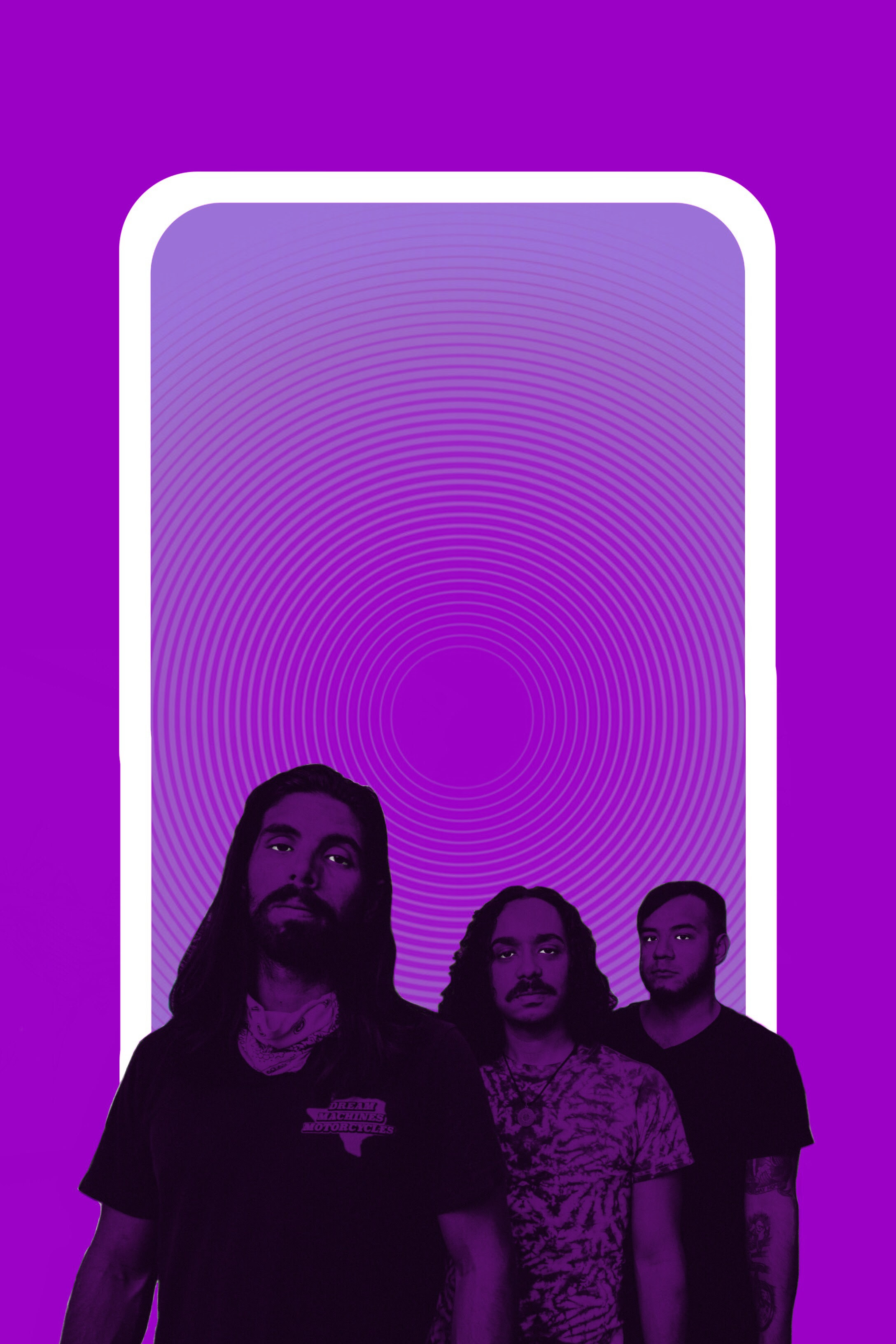 HOLY DEATH TRIO RELEASE NEW SINGLE "BAD VIBRATIONS"