The SOULFLY Interview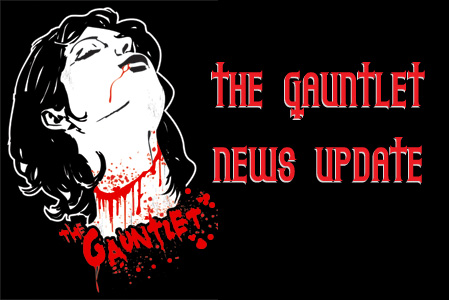 The Gauntlet: What is going on?
Max: I'm just getting ready to start a US tour which kicks in less than two weeks. It starts in San Diego. My son's band Incite and Wicked Wisdom will be joining us. After than, we go on tour in Australia and India. Next year we will probably do some more touring and then make a new CD.
The Gauntlet: How was the recent European tour?
Max: It was good. It was really long. We were there for three months. There was a break at the halfway point and the band went home but I stayed in Europe. It was the longest tour I've ever done in Europe in my life. We did a lot of Festivals, some shows with Korn, Stone Sour, Red Hot Chili Peppers and others. It was really cool.
The Gauntlet: As you mentioned, you have the Dark Ages Tour kicking off in 2 weeks with Wicked Wisdom, Scars of Tomorrow, Incite and Full Blown Chaos. The tour lasts only a few weeks, will any additional dates and markets be added?
Max: At the moment, I don't know. They might add some. We do have a tour scheduled in October in Australia with Megadeth, Venom and Unearth. So I don't know if they will add more. There are a lot of House of Blues venues on this tour. Since Dark Ages came out, we have toured a lot. I think the show now is more complete. We will now bring to the American fans the stuff from the 'Dark Ages' CD as we didn't get to play much of that yet. This is a good opportunity to play that.
The Gauntlet: Have you taken your son's band Incite on tour before?
Max: Yes. They did one tour earlier with Throwdown as well. It was really cool. Although he is my son, I don't make anything easy for him. He's gotta fucking work. He's gotta setup and work the crowd. There is no royal treatment. I told him this is the way it is. He has to hustle and work hard. I tell ya, it is really great to have my family involved in the things I do. I am really happy for him.
The Gauntlet: Have you given him any advice over the years?
Max: I don't really do that. I stay out of it. He needs to find out for himself. I think that I could say this and that, but I don't want to influence him. He needs to sort out what he wants. If he ever asks me, I'll get him advice. So far he strictly does his thing and finds out for himself. Just like I figured things out myself, the same goes for him.
The Gauntlet: You mentioned after the touring, you'll begin writing the follow-up to Dark Ages.
Max: I have some really exciting songs. I was working with Mark Rizzo, my guitar player. We get along great and love a lot of the same stuff. Bands like early Sepultura, Slayer, Destruction. We also like a lot of grindcore like Napalm Death and Bolt Thrower. We have been writing some stuff like that. We also have some material with a Soulfly vibe and the Soulfly grooves. One thing I like about Soulfly is we have the grooves in between the heavy parts. There are no names yet. I have been joking though as the new material makes 'Dark Ages' sound like a pop album. This new stuff is pretty heavy.
The Gauntlet: Dark Ages was a heavy album.
Max: That is the thing. I am going backwards and doing the opposite of all the other guys my age. Most of them get married and stop playing music, but I never grow up. I am getting into more crazy and more intense beats. I love that. When I play jam sessions, I play the stuff I like and grew up with like Celtic Frost, Death, Suicidal Tendencies, Exodus, and Bad Brains. A lot of bands go more commercial with their records, but I am really staying away from that. I want to go darker, heavier and faster and at the same time be different. I want to put a new flavor to it.
The Gauntlet: As musicians get older, they have families and start doing other things so their album release cycle slows down to 1 album every 4 or 5 years. But you have consistently released a new album every 2 years for the last 20 years.
Max: I really grew up with this. Even when I hate it, I love it. Sometimes there are horrible moments on the road and things get fucked up like riots or being away from my kids. I love it and that is what I am here for. I am always telling my wife/manager to keep me on the road. I will rest when I am dead, but now I need to do stuff. I am really motivated to be touring and to go places and meet fans. I never lost that fire. I actually need it. If I am off the road, I get crazy; I can't stand still.
The Gauntlet: When you do get a break, do you just head straight to the studio?
Max: Yeah, I go and do music stuff at home or jam sessions. I like to create these little jam sessions and play with different people. Through the years, I have done different songs. I try to keep as busy as I can as it is really fun. I get to fulfill some of my young teenage dreams. I got to sing with Paul Di'Anno from Iron Maiden in Serbia. Things like that. I like to see my friends when I am in town. Napalm Death is coming out here soon and I am looking forward to seeing them. I actually saw Mitch [Harris] in Europe recently. He gave me a copy of the new record which I love. Their last album was one of my favorite albums of the year. I think they are doing a really good job maintaining the heavy stuff. There is too much crap out there. I don't like Madonna or anything plastic like that. I kind of keep my ears open to bands like that that continue doing heavy stuff. I am luck as my kids are into heavy music as well. It is awesome playing video games with them and listening to Bad Brains.
The Gauntlet: What would you do if your kids brought home a Madonna album?
Max: I'd make a big bonfire in the backyard. I'm just kidding. I don't think I'd have to worry about that, but I am just like my dad in that I don't get involved in stuff like that. I will support them if they do it with their heart.
The Gauntlet: On August 17th, you played a benefit show and you were joined on stage by your brother Igor.
Max: It was awesome. It was unbelievable. The whole thing was Igor picking up the phone and calling after ten years and just wanted to re-unite with me, my family and my kids. He called and wanted to be at the Dana Benefit show. He loved Dana. They were close friends. It was really cool that we put the bullshit aside and just jammed. It was very, very emotional and heavy sounding. He can make the drums sound like thunder. I don't know of anyone who can make the drums sound like that. I could see the fans in the venue and they were pretty much freaking out. It has been ten years and nobody was expecting it. I heard on the internet there were millions of comments.
The Gauntlet: This was the major roadblock to a Sepultura reunion.
Max: I don't know how that stands or weather that will happen or not. I have said in the past I am open to it. For me, Soulfly is what I am here for and am devoted to. But I think Sepultura is a huge thing in music and I am proud of it. I don't see anything wrong with me coming back and playing in Sepultura again. It will be like Ozzy doing Black Sabbath. There is a reason behind it. Let's see what happens. At the moment I am just concentrating on the tour. I am happy we made peace, but let's see what happens next year.
The Gauntlet: Andreas has said that after the Dante XXI touring cycle, he might be done with Sepultura. I know you haven't spoken to him in 10 years either, will a call be made to patch things up?
Max: What do you mean?
The Gauntlet: Andreas has stated that he is open to talking with you and has been to a couple Soulfly shows but felt there is a wall around you.
Max: No man, there is no wall. Look at Igor. All you gotta do is come and talk to me. I am open to it. I am not going to run away from him. Soulfly is proof of that. Roy came and played some songs at a Danish stop and he is an ex-Soulfly member. I don't know why Andreas thinks like that, but it is not true. Hopefully next time he is at a show, he comes and talks to me like Igor did. I really don't hold any grudges with anybody. I am not that kind of person. I love music and I love making music. I think the fans will be happy if we have a reunion so hopefully that will work out. Life is too short. I just heard about the passing of Jesse Pintado. I was very sad yesterday. Life is too short to be making enemies and not talking to people. I am not into that. I got a phone call yesterday. I was very sad. It really sucks. Every time you hear about it, it is hard. We grew up together with music. It was the same when I heard about 'Dimebag.' It made me look at things differently. Life is short and we should fix things before it is too late for them to be fixed. A reunion is one of those things I really hope to do. I want to have a friendship with all the people I know and keep making music.
Read More News
Tags:
Soulfly , Max Cavalera, interviews



Jason Fisher

August 29, 2006


More News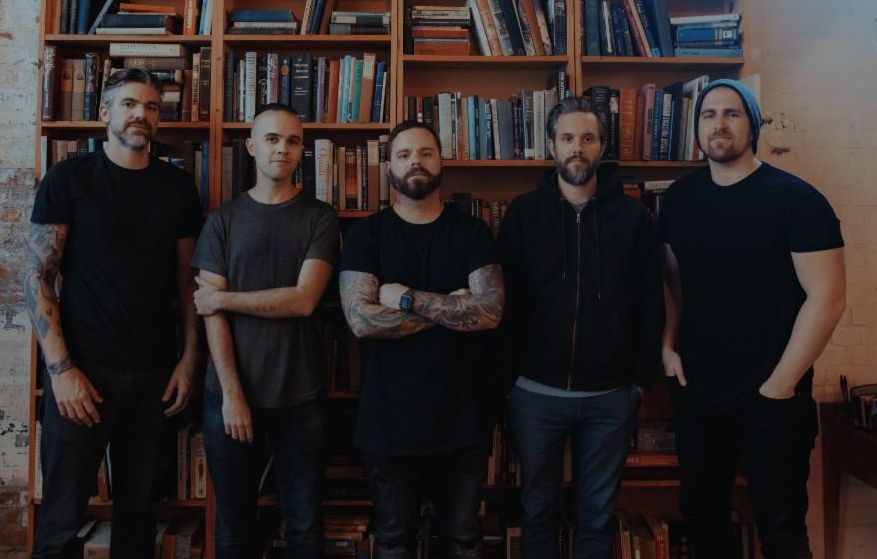 BETWEEN THE BURIED & ME CELEBRATE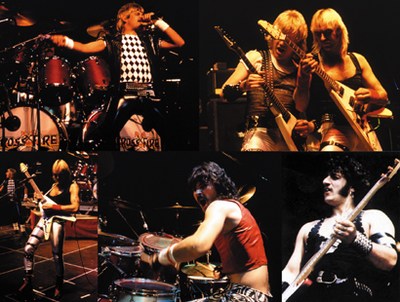 Top 15 Metal Law Enforcement Songs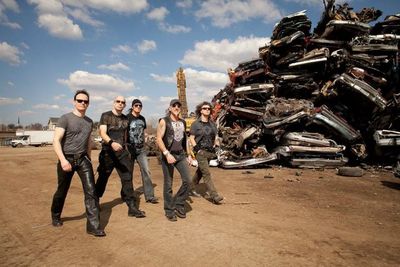 Top 10 Metal Albums of the 2010s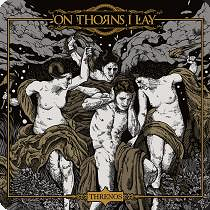 ON THORNS I LAY To Release "Threnos"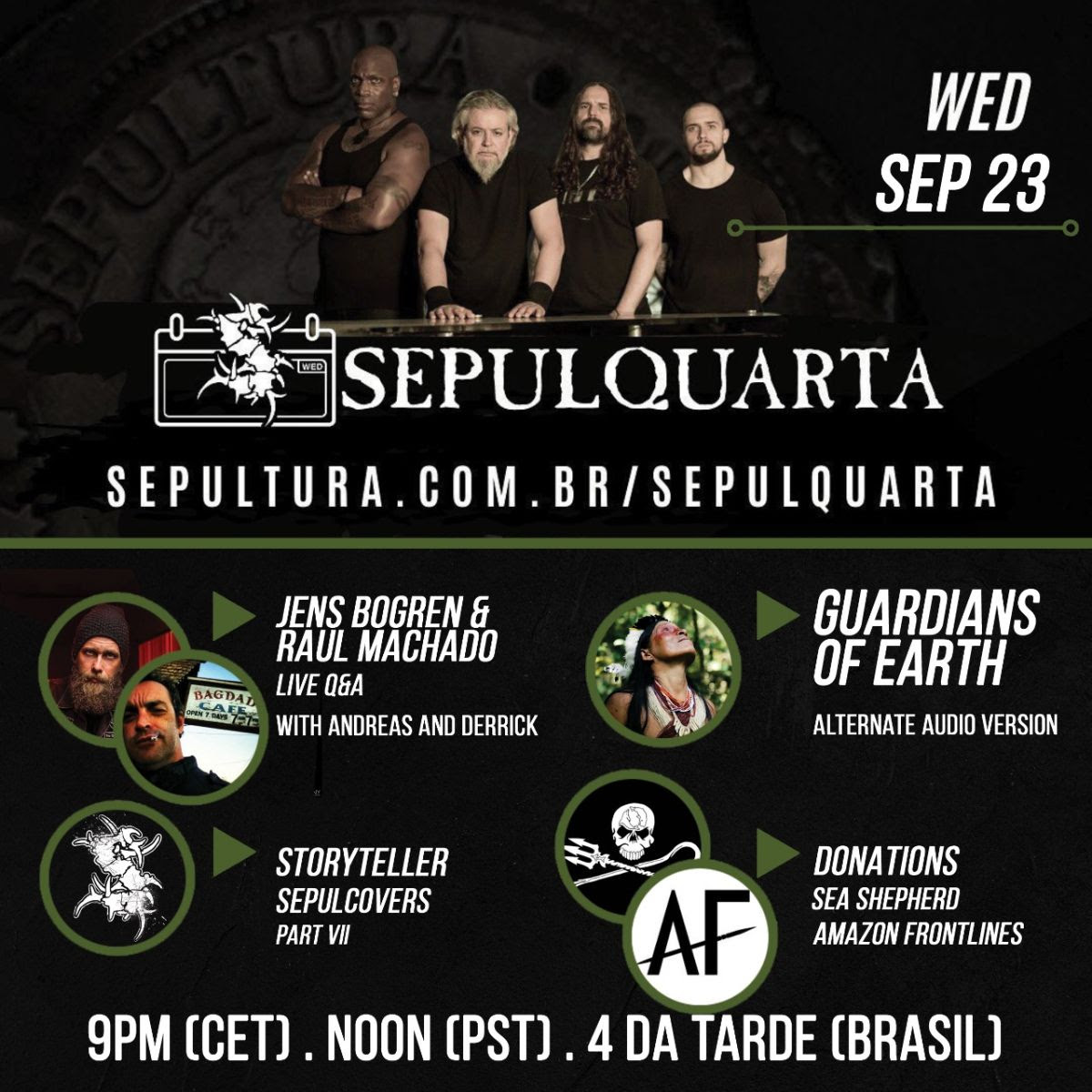 Sepultura To Release "Quadra"