Black Label Society Interview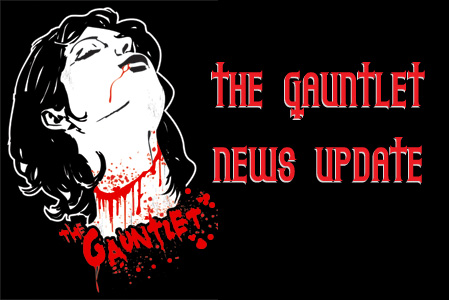 The Gauntlet: What's been going on with Black Label Society?
Nick: We just finished up with rehearsal and I have the rest of today off. Tomorrow we fly to Seattle to start Ozzfest off.
The Gauntlet: BLS headlines the 2nd stage?
Nick: Yeah, finally. We get to headline the second stage. It's going to be awesome.
The Gauntlet: Ozzy is headlining the 2nd stage for a few shows?
Nick: Right. I think he will headline three of them on the 2nd stage. We will go on right before him.
The Gauntlet: BLS was the main stage the last few years.
Nick: We played the main stage in the first slot for a couple years, then got moved up to the second slot on the main stage. You gotta remember that most of our fans at the main stage are up on the lawn. You see the BLS signs and banners way out there. Now they will be the ones in the front with free access. Our fans don't have $600 to pay for the front of Ozzfest.
The Gauntlet: Most bands seem to enjoy the 2nd stage to the main stage.
Nick: Oh yeah. You figure Rob Zombie did it last year and Slipknot was on the 2nd stage the year before. It's so more intimate. I love when we do theater shows and big club shows where we can exchange some sweat and smack some hands. We will also be able to play longer. Last year we only got to play five songs, this year we get to play nine. Four more songs makes a difference. We can actually make a difference and break a sweat. Playing Arizona at four in the afternoon is going to be hot.
The Gauntlet: What do you think of this years Ozzfest lineup?
Nick: I think it's cool. I think it's gonna be different, way different than the other years. I think it should work out pretty well. It's got Disturbed and System [of a Down]. Then Zakk is playing with Ozzy. I love watching that. I have been a fan for years. I love seeing him playing those licks; the Randy Rhoads licks and the stuff he wrote. Seeing Zakk play is awesome. Seeing him play stuff like Suicide Solution is just like damn! It takes you back ya know? I got to sit in on a rehearsal and just watch them jam. I was sitting there just getting chills do Mr. Crowley. Shit! It's just really cool. The whole tour is really cool. I am just psyched being with Roadrunner now and having this 2nd stage opportunity now. I am so happy to be able to see all the fans this year right up front.
The Gauntlet: What is one of your favorite Ozzfest moments?
Nick: Probably the tour that Rob Zombie did the main stage. There are just so many though. I call Ozzfest a big musical band camp. All the buses are together and everyone is grilling out. You see ever body everywhere. The year Rob Zombie played was the year we lost Dave Williams on the tour. That really sucked. I was hanging with him and the next day we get the call that Dave's dead. I was like 'fuck, how is that possible? I just gave him a hug yesterday.' Everyday to me is special. There is really no special moment. Every day for me when I get on stage and play is awesome. I just try to soak it all in. People sit there and say I don't act like a rock star. I'm not, I am just a lucky punk that plays guitar for a living and gets to see the world. The whole thing is awesome. Just getting to do it is awesome. I love getting to meet people and stuff and hang out with friends. It is pretty killer to be able to call people like Dime and Zakk your friends and finding out they are just as human as you are. You just need to keep your feet on the ground. Zakk and Dimebag are the same way. We do it because we love to play. It's not about the fame; the fans come first. I think all my special moments are hearing from the fans about what shows they like and what they don't. I like seeing people getting tattoos of the band and showing there loyalty. That is cool. If someone told me when I was sixteen where I would be now, I'd ask them what they are smoking and to give me some. I am up there everyday playing with my best friend and boss. It is awesome. I learn so much from him every time we play. Still to this day I will look over and see him doing something different with the guitar and I'll practice that to try to get half way to his level. It never stops. Once you say I am good on an instrument, I am done. If you love the instrument, you can never know enough.
The Gauntlet: That is one of the things I have always liked about you. You seem to be metals biggest fan.
Nick: Yeah. I am the guy that goes running after other bands for guitar picks. I just respect and love music so much. People sit there and email me that Zakk, Dimebag, and myself are their influences. That just blows me away that they'd put me there as I am still trying to get good. It still doesn't register to me where I am at. I love and cherish where I am at. I have been with Zakk since 1996. Everything he has given me is unbelievable. It is so unbelievable, you know what I mean? The other day I was sitting there after rehearsal and Ozzy walked over. To this day he is the only person I remain speechless over. Without that guy, there would be none of us. There would be no Alice in Chains, no Sabbath, no Black Label Society. He was sitting in our room giving us thumbs up about our songs. It was like a time warp. This is Ozzy Osbourne and Sharon. They are the sweetest and most down to earth people you'll ever meet. Ozzy is the biggest teddy bear in the world. To me it is just amazing, but you are right about me being such a fan. As fast as it comes is as fast as it goes away. If you take it forgranted, it's not going to work. You need to soak it all in and enjoy what you can. One day you are on the main stage, the next day you could be flipping burgers.
The Gauntlet: BLS is releasing "Shot To Hell" soon.
Nick: Yeah, it is coming out in September. It got pushed back. We just saw the final album cover. You gotta trust me. It will be so worth the wait. It will blow people away. Zakk's writing on this is just unbelievable. It has everything in it. It is kind of like a "Use Your Illusion". There is heavy stuff, more mellow stuff, etc. First time I heard it, it gave me chills. I was like 'Holy Shit!' on every song.
The Gauntlet: Has your role in the band changed any since you started with BLS?
Nick: No, this is Zakk's baby. Black Label will always be Zakk's baby. We hit the rehearsal; he tells us what is going on and work through it. The best way I can sum it up is when someone paints a picture, he doesn't have people telling him to add read there and blue there. It is his masterpiece.
The Gauntlet: How many songs from "Shot To Hell" will be performed on Ozzfest?
Nick: We aren't doing any songs from that album on Ozzfest as the album doesn't come out until September. We are really trying to keep the album so when it comes out it is slamming. We will do another tour probably sometime in October. We will come through before the end of the year.
The Gauntlet: I know Dimebag was a good friend of yours; can you share your best memory of him?
Nick: Yeah, it was probably the last time I saw him. We were opening for Judas Priest and he came on the bus and sat down. He was wearing his Black Label Society vest and a BLS hat. During the show he came down to the pit and watched us play. He came and put his arm around me and said watching you play is some cool shit. I told him I'm still paying my dues and he said for me to keep it up and I'll be one of the best. For someone like that to say that to me was just huge. It is just surreal to be playing with Zakk and getting props from Dimebag. He is such a genuine dude who just loved music. Now he is looking over us. He was buried in his Black Label vest, he is forever in it. That was the last time I saw him.
The Gauntlet: Have you ever thought of doing a solo album that you write?
Nick: Actually before I came out to do rehearsals, I was writing some stuff on the computer and sending it back and forth on the computer. I think we are both going to be so busy for the next year.
The Gauntlet: I missed you at NAMM. I was hoping to see your Washburn guitar.
Nick: Yeah, if anyone wants to see my Signature Series Washburn Guitar, they can check out the
Washburn Website
. I designed the guitar. When they approached me to do a signature series, I took my black '68 Les Paul and wanted something like that. You can't copy a Les Paul body or you'll get sued, so they came up with this body that is really thick with a thick neck. It is like a Les Paul on steroids. It has a thick sound to it. It plays good man.
Read More News
Tags:
Black Label Society , Nick Catanese, interviews



Jason Fisher

June 25, 2006


More News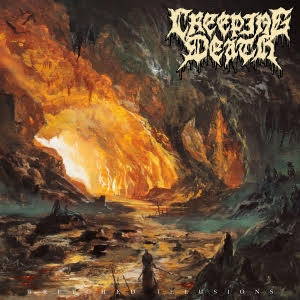 CREEPING DEATH To Kick Off Tour With Terror This Week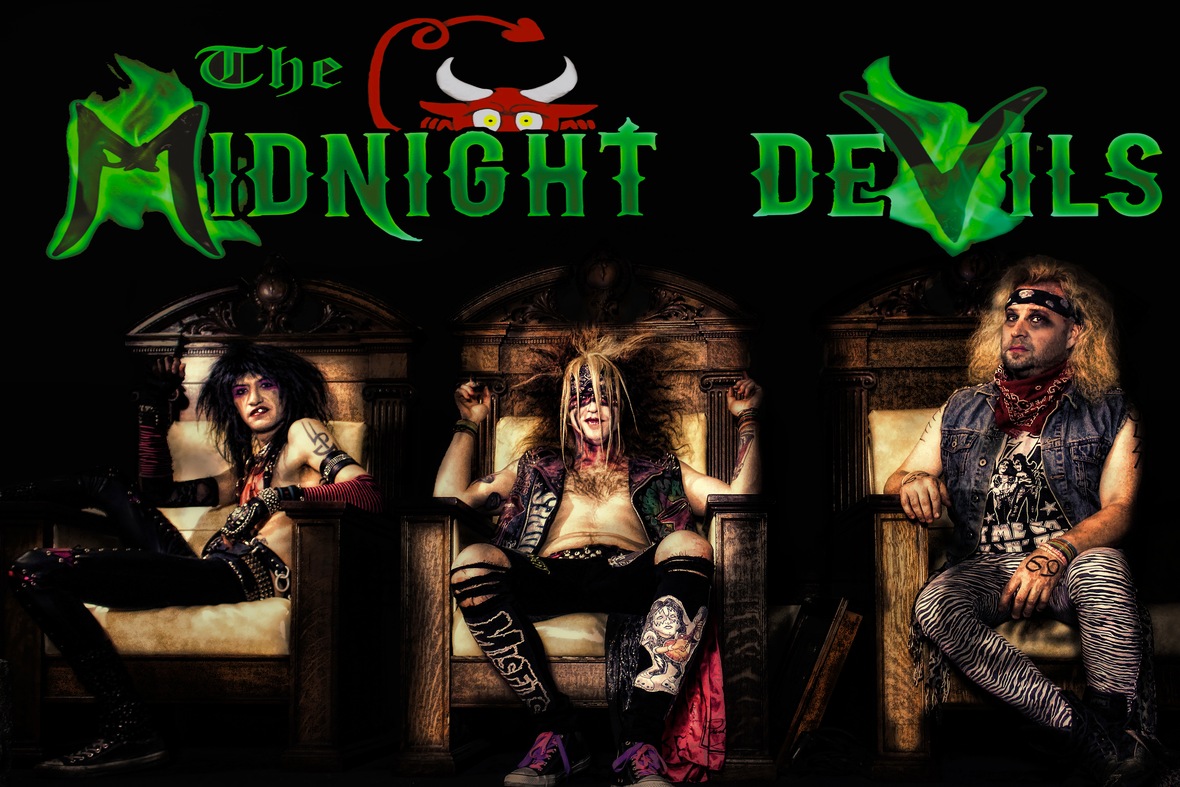 THE MIDNIGHT DEVILS Release Official Music Video for "Pink Halo"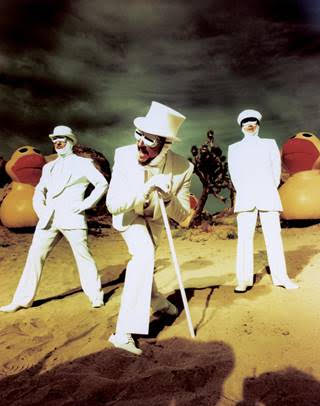 PRIMUS Announces A Tribute to Kings Tour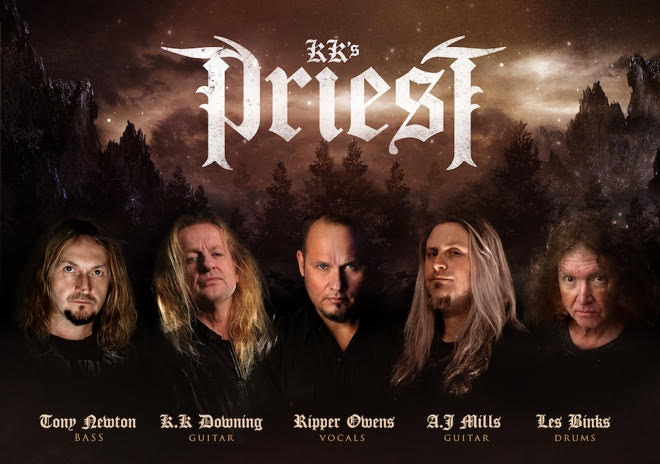 FORMER JUDAS PRIEST GUITARIST K.K DOWNING ANNOUNCES DETAILS ON HIS NEW BAND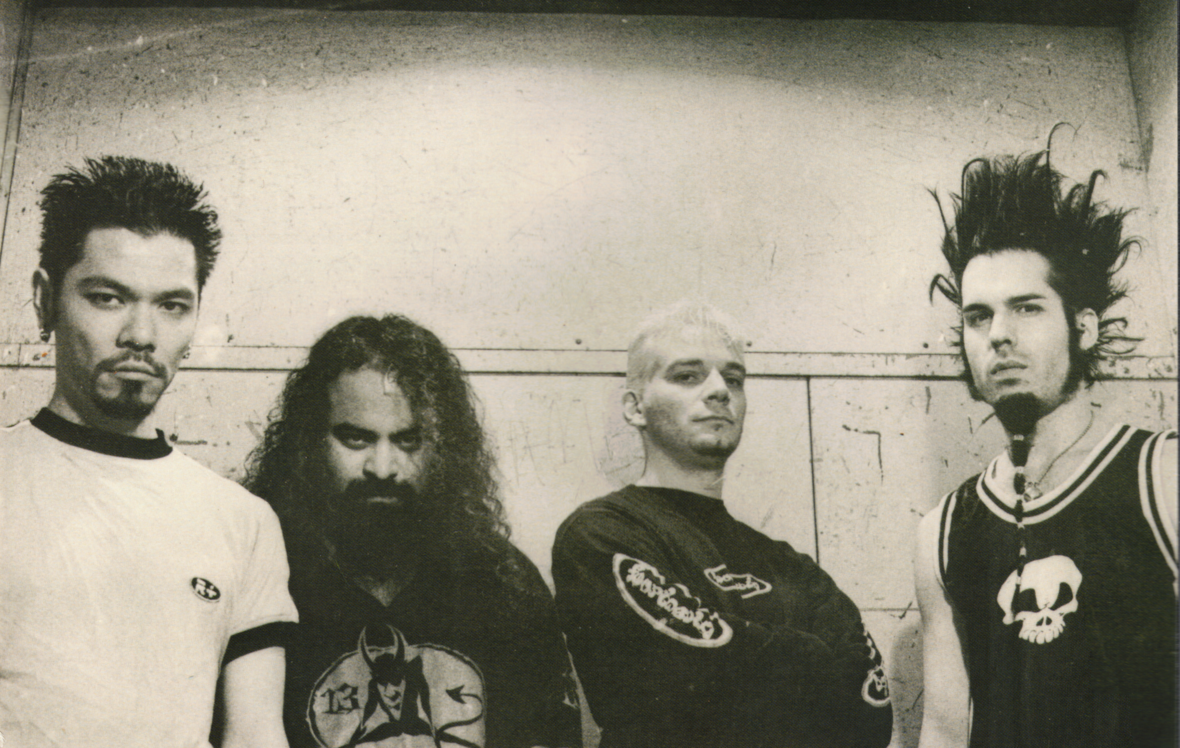 STATIC-X Releases Official Video & First Single "HOLLOW