Dragonforce Interview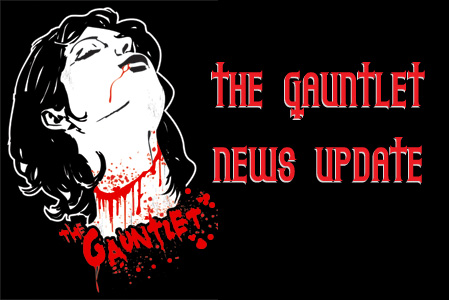 Days after "Inhuman Rampage" hit the stores, The Gauntlet caught up with axeman Herman Li to talk about Ozzfest, the new album, and all things DragonForce.
The Gauntlet: How is everything in the land of DragonForce?
Herman: Pretty good. I am suffering a bit from jet lag. I'm in London right now. I got back yesterday. I am packing my bags. I don't even know what time zone I am in anymore.
The Gauntlet: That's good you are keeping busy, things seem to be going well.
Herman: It seems like now we are on Roadrunner and that is helping in the US. Word of mouth has been great. Friends are telling each other. We are not force feeding our music to people. We have been around for quite a few years and the underground word of mouth has really been working well.
The Gauntlet: For a band with no US commercial success and no US tours, you have a great buzz.
Herman: Yeah, people have the internet so they have been able to hear our first two albums. When we did the first tour early this year, we didn't have 'Inhuman Rampage' out yet. But there were a lot of fans that knew the words as they bought the import versions. There are definitely big fans out there.
The Gauntlet: Do you feel 'Inhuman Rampage' should be the album that breaks DragonForce into the US?
Herman: We actually thought 'Sonic Firestorm' should have done more damage around the world. We thought it was a really amazing album. We thought that was the one that people should hear. I do think 'Inhuman Rampage' is better though. 'Sonic Firestorm' had a lot of stuff that really separated us.
The Gauntlet: Both you and Sam are amazing guitar players. Most bands don't have 1 guitarist who can match your playing ability, but DragonForce has 2 unbelievable guitarists. Does this ever cause problems with egos?
Herman: Not really any problems. We always joke around and say each other are rubbish and that we are as bad as each other. We do disagree at times on how certain songs should go, but we don't really have problems like you mentioned.
The Gauntlet: Are there things that you are better at than him and vice versa?
Herman: There are definitely things that I am better at than Sam and that he is better at than me. We kind of learn from each other. No one can be the best at everything. We kind of help each other out.
The Gauntlet: I am not a fan of power metal. The vocals kill it for me along with other problems. With DragonForce, there is so much more going on that makes it not some typical power metal band.
Herman: We like lots of heavy and brutal thrash and progressive stuff. I think our songs are more layered. When a lot of people listen to music, the first thing they hear is the singing. I think when people listen to music; they should first hear the production, not the singing. I think that's why we are called power metal, the singing. Most of our fans aren't power metal fans. A lot of power metal fans thing we are too fast and have too many solos and extreme vocals. We are in between a lot of the styles. There are certainly some power metal aspects though.
The Gauntlet: 'Inhuman Rampage' is a bigger album than the two previous albums; more melodies, better solos, more extreme.
Herman: When we entered the studio, we knew we wanted to do more. We couldn't make another album like we did. We wanted to make it better all around from mastering to production and song writing. We have a motto that each time we make a new album, we have to out-do the previous one. You can't buy a new computer that is slower than the previous one.
The Gauntlet: DragonForce is getting ready to go out on Ozzfest. Did you ever think your big US debut would be playing in front of 50,000 kids a night on a national tour?
Herman: To be honest, we never expect anything. Every time we do a show, we say no one will turnout. We never say we will fill a place up. We never think like that. It was a surprise, we never thought we would be on Ozzfest. It happened a guy from Ozzfest came to our show and the next day we were confirmed for the main stage. It's great people like what we are doing.
The Gauntlet: DragonForce is also headlining some Ozzfest Off-dates with Lacuna Coil and Bleeding Through.
Herman: It is great to be doing a headlining tour. You can never see what a band is truly like until you see them headline.
The Gauntlet: How long will you get to play on Ozzfest?
Herman: About 25 minutes. We will get to play about 3 songs as we have long songs. Maybe we will just play them faster. We will work something out. Maybe we just won't stop.
The Gauntlet: Will you be traveling with a full production in the US?
Herman: We have a lot of stuff in the UK. We will be traveling with a lot of it, but not a full production. To be honest, we didn't get our fame from having a production. We don't rely on the lights and pyro. We jump in the air and do all kinds of things. We get our energy from the fans, not the lights. We can survive in the open air daytime shows at Ozzfest. You don't go to DragonForce for the lights.
The Gauntlet: The album was released in the UK a few months ago. It has been doing well on the charts.
Herman: Yeah, it has been doing pretty well in the UK. No complaints here. We have been playing the UK for quite a long time and been touring there since our demo days.
The Gauntlet: The band has been embraced by UK and Japanese fans and press since the beginning. Why don't you think the press has really caught onto you until now?
Herman: We think we have always had fans in the US. We get a lot of emails from fans in the US. There are so many fans in the US telling us to come play here. Previously we just didn't have support from the labels to play there so we were just working in Europe and Japan. When we did our first headlining tour, our new album wasn't out yet. We were still underground. Now we finally get to show what we are about in America.
The Gauntlet: Roadrunner Records isn't known for the type of music you guys play. What led you to signing with them?
Herman: Someone at the label emailed us. They had been interested and heard our album. It's just as easy as writing us an email [laughs].
The Gauntlet: Do you think the US fans will bring plastic swords and axes to the shows?
Herman: I haven't seen any at our US shows. That is mainly from our UK fans from 'Sonic Firestorm.' They can bring light sabers, ninja weapons, etc. We have all kinds of weapons at our shows. They have really brought it into the future. Sometimes we'll grab the stuff out of the crowd and play the guitar with it.
The Gauntlet: I was really disappointed with your loss to the geek playing Guitar Hero at UGO.com
Herman: I was trying to look cool. He was concentrating on play the game and I was just trying to look cool.
The Gauntlet: How cool can you be losing to a computer geek?
Herman: [laughs] Hey man, I'm a geek anyways. It was funny.
Read More News
Tags:
Dragonforce , Herman Li, interviews



Jason Fisher

June 23, 2006


More News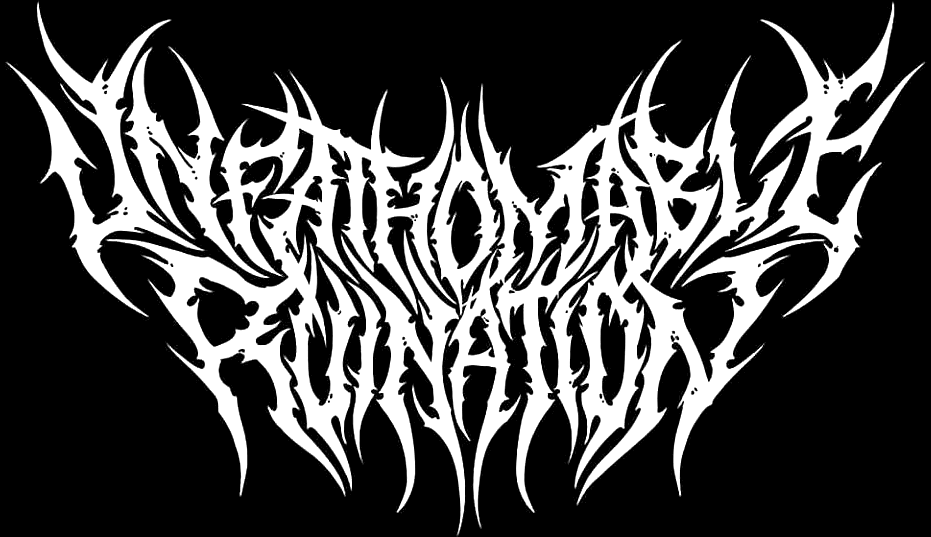 Unfathomable Ruination sign worldwide deal with Extreme Management Group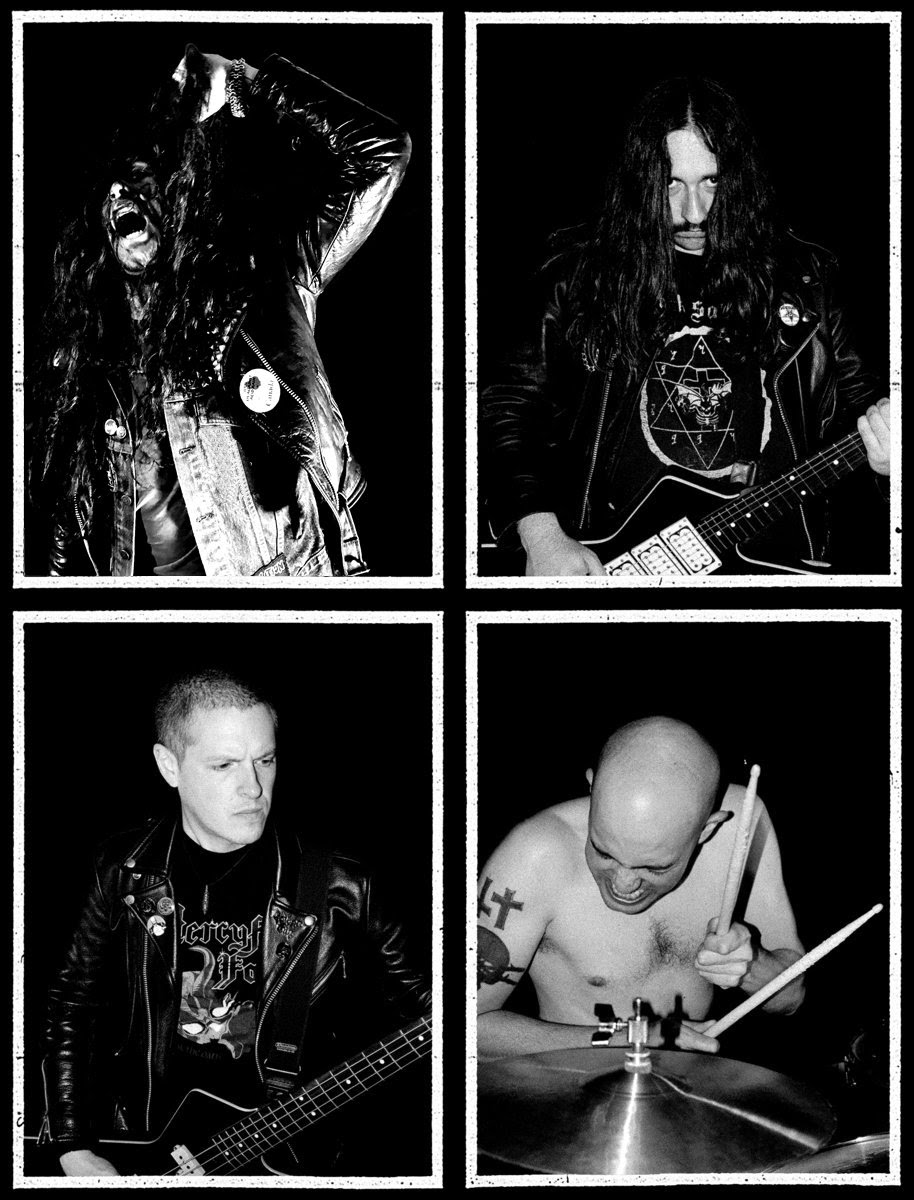 America's MALLEUS to have two EPs reissued by ARMAGEDDON LABEL
In This Moment Announce New Album "Mother," Listen To New Song "The In-Between" + Band Touring This Fall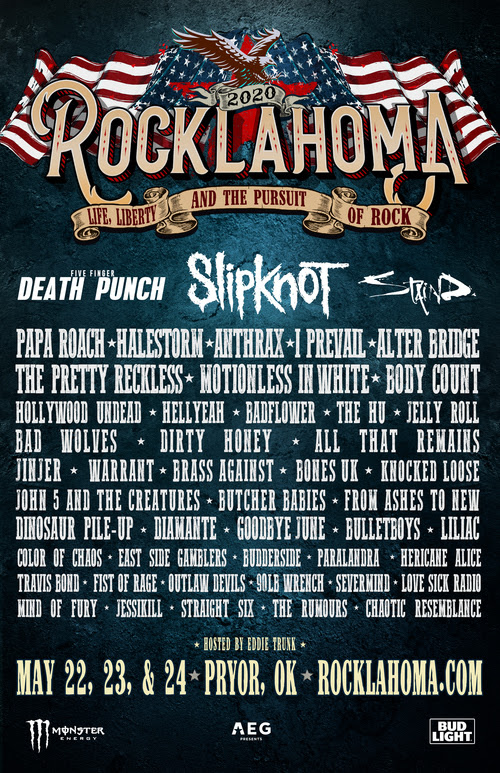 Rocklahoma 2020: Slipknot, Five Finger Death Punch, Staind, Papa Roach, Halestorm, Anthrax & Many More
IRONWILL Release Comic Book Video For 'Jonathan's Journey - Metal Against Bullying'!