Ihsahn Interview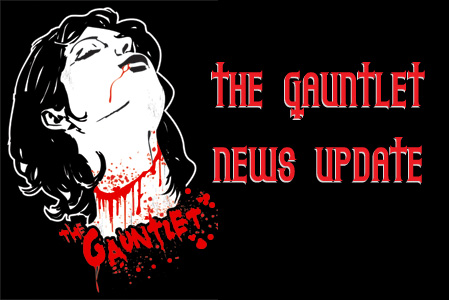 The Gauntlet: What has been going on?
Ihsahn: Since?
The Gauntlet: Since 2001. You have been popping up here and there with side projects, but nothing your own.
Ihsahn: I have been busy with music. Making music that just doesn't have the same attention from the media.
The Gauntlet: When Emperor disbanded, did you set off to do a solo project?
Ihsahn: I wanted to concentrate my work at that point in Peccatum. I always had it in the back of my mind to do a solo album of some sort. It took quite a long time for me to set the criteria for such an album. I ended up using a long time getting the parameters right. When I had that down, I started writing for this album in January of last year. By the end of March I had all the songs ready. Then I started on the arranging from there. It was really a matter of finding a pure format that the album had to have.
The Gauntlet: The way you wrote the album was from start to finish, each song written sequentially.
Ihsahn: That was not planned. When I first wrote Invocation, the feel of the song gave me the feeling of it being a good opening song. When I wrote The Pain Is Still Mine, which is an epic piece, that was kind of the idea of the Iron Maiden tradition of have that long epic piece at the end of the album. A part from that, I didn't really think of any specific order. To be very constructive, instead of using a lot of time each day on what to work on, I just started with the skeleton of the two guitar tracks, then programmed the drums, then added the piano parts. I then added the keyboards and bass. I just numbered the songs to make it very constructive. And the same with lyrics. I always write the lyrics after I write the actual songs. In the end while putting the album together, I didn't realize til I saw the finished track list. It made sense as I wrote the album in such a short period of time. I wrote it very much as one piece. It is not a song from 2001 and another from 2003. There is a dynamic to the album that is very natural.
The Gauntlet: Most bands write 35 songs and choose the best 10 for the album. Does this mean you only wrote 9 songs?
Ihsahn: Yeah. In my experience, we have never written 30-40 songs and kicked out 10 of them. We would rather not spend too much time on things that don't work and rather do spend all the time on those 10 songs. I know with this genre of music, I don't think it is that common to write many songs and not use them all.
The Gauntlet: How did the collaboration with Garm come about?
Ihsahn: As soon as I had the thought of doing a solo album we had hoped to get Garm to sing on one of the songs. We go back almost 30 years now and have been friends for a very long time. I have sung on stuff when he was in Arcturus. It was time that he could sing on one of my albums for a change. I love his vocals. We are long time friends and it was very natural. When I did the test vocals for that song, the whole atmosphere of the song was very much like him.
The Gauntlet: Where any other guest vocalist or musicians considered?
Ihsahn: I had hoped for a long time that Rob Halford could do some stuff. Initially we had talked about doing an album together. He re-joined Judas Priest and became very busy, so maybe next time. I had some other people in mind. For this album, it went a lot way just having Garm sing. Maybe for the next album. We will see what happens. It would be a great honor to do something with Rob Halford.
The Gauntlet: You played all the instruments except for the drums on The Adversary.
Ihsahn: Yes, when writing the songs, I always program the drums. I did that for Emperor as well as a full pre-production. It enables me to give the songs a drive I wish them to have. When recording, Asgeir Mickelson did the drums and he is so versatile. He gives them a more live sound. He is a great guy. Programming drums is rather easy, but getting those small details in is difficult. There are different ways people hit the cymbals. It becomes more alive when using a real drummer, even when they play to a click track and are playing that same exact thing that was programmed. Those tiny nuisances make the album better.
The Gauntlet: Will there ever be a live show?
Ihsahn: Not at this time. When writing the songs and arranging them I had a live performance in mind. The songs are playable live. I have given it some thought, but at this point I am doing Emperor rehearsals for the upcoming Emperor shows. At this point I just want the album out. Right now there is too little material to pick from for a live show. I would rather wait until after the next album and reconsider it then. Since I did almost everything myself, it will be a whole new project to put together a touring band to play the songs. It is something I would like to do though.
The Gauntlet: For the sophomore album, do you think you'll do the whole album alone?
Ihsahn: I think if I need someone or there is something I can't really do I will bring in someone. I am not really a virtuous player on anything. I am not really a bass player, but I play bass my way. As long as it fits into the overall vision of the song and I can handle it, I think it is easier to just do it myself than to try to teach someone else how to do it. It all depends. But basically doing it solo works and I like to challenge myself and see how far I can push the envelope with the playing, recording, mixing, etc. I am a geek with this kind of work.
The Gauntlet: "The Adversary" is a very diverse album, especially for a solo album. Normally diversity comes from many band members bringing in their influences.
Ihsahn: It just kind of culminated into this. When I wanted to do a full on metal album, I wanted to bring in more heavy metal influences and more progressive rock stuff. I don't know how old you are, but I assume we are about the same age. You probably have some musical gems that you stored in your memory that you grew up with. They probably sound greater in your head than if you went and listened to the album again. It is that memory and emotion you have from that type of music. Without trying to duplicate it musically, I have been wanting to create a similar atmosphere and feeling from what I remember back then. It is very much a historical feel. For me personally, a great part of music is the way music builds up into something; those small seconds where everything is perfect. It gives you a religious feeling. I just want to use that energy and put that into it as well. I did this more than thinking of genre terms and technical terms in writing the album.
The Gauntlet: The album has so far been very well received so far by the metal critics.
Ihsahn: I think it is great. To be honest, the feedback is great. I am very pleased with the album, but have been somewhat surprised. I know the market and have been releasign albums for over fifteen years now. In releasing this album, I thought the feedback would have been more divided. But so far it has been great and beyond my expectations which is great.
The Gauntlet: On to Emperor. What led to the Emperor shows as this time?
Ihsahn: We have had a lot of offers from people wanting us to do some final shows. We haven't really discussed it much, but it hasn't really been out of the question. We just came to the point where we figure if we are going to do the reunion thing we should do it know. As a journalist, I am sure you have seen some good reunions and some really sad ones. If we wanted to do it, we wanted it to be on the good side and do it after five years than after ten. That was the thought. We got in the rehearsal room and played the old songs and that went pretty well. We decided to do it with some songs we felt good about and to do it on our terms, for our own pleasure. We want to enjoy our time back together.
The Gauntlet: Is this a reunion for a few shows, or is the band back together to cut an album, etc
Ihsahn: This is a very temporary thing for a few exclusive shows. We are getting new offers in everyday for more shows. We are considering them, but for now, Wacken Open Air is exclusive for Europe and we have some US shows. We have some offers in for Japan and stuff like that. We will just have to see. We will just take it one step at a time.
The Gauntlet: Emperor played Inferno 3 weeks ago, how was that?
Ihsahn: I must say, very, very well, considering the circumstances. We kind of knew we had to really do a bad show for people to be unhappy. But at the same time, I think people had high expectations so it could have gone both ways. The feedback from fans was amazing. On the technical side, everything was smooth. We had a great crowd and no hiccups whatsoever. It was great to have a very successful premiere show. It was a bit stressful though not having another show to redeem ourselves if it went bad.
Read More News
Tags:
Ihsahn , Ihsahn, interviews



Jason Fisher

May 15, 2006


More News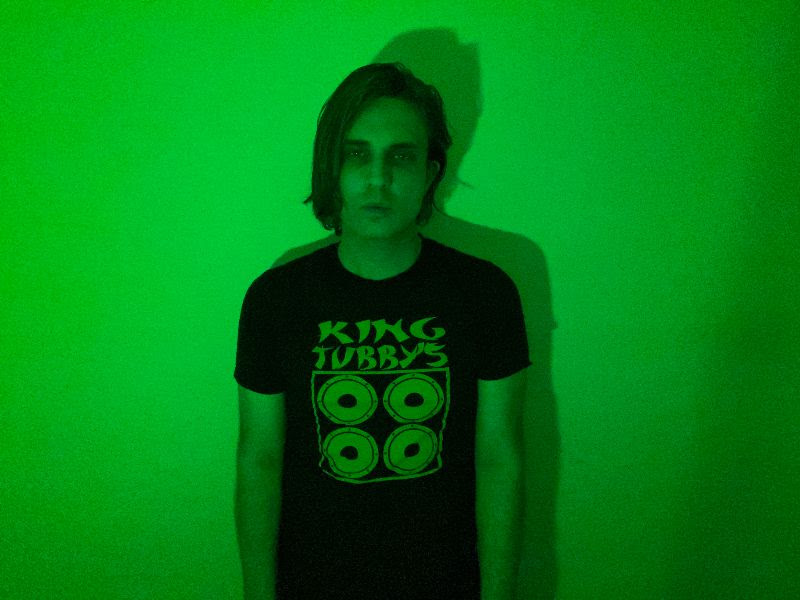 Public Memory releases "Butcher," the latest single off forthcoming LP, "Ripped Apparition"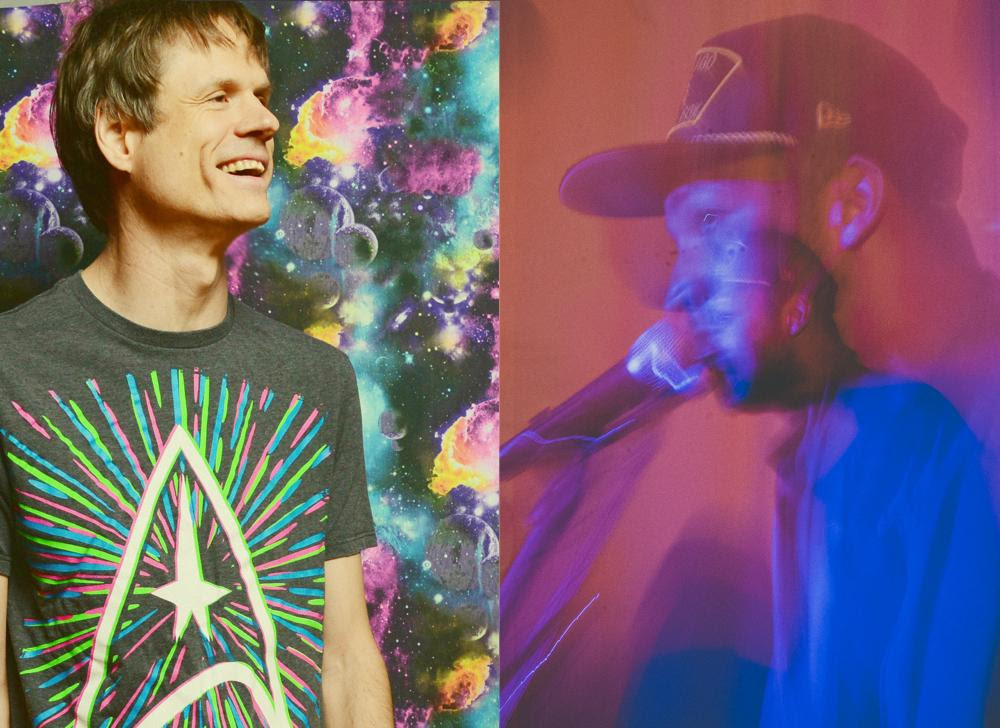 Serengeti Announces New Collaborative Album 'With Greg From Deerhoof' Out Tomorrow Via Joyful Noise Recordings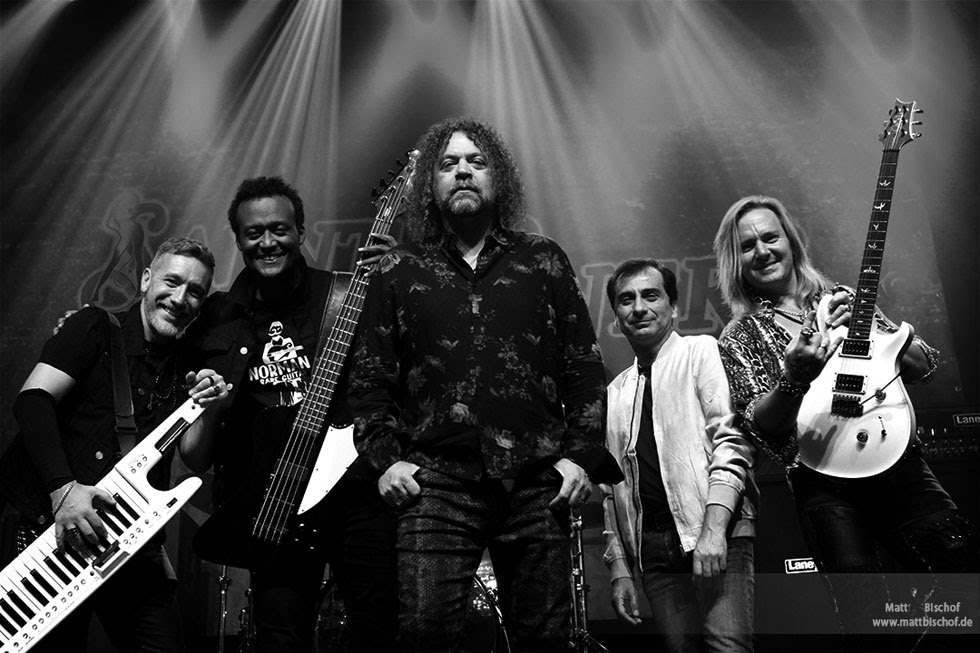 SAINTED SINNERS Reveal UNLOCKED & RELOADED Album Details, Out In December, Featuring new singer Iacopo "Jack" Meille On Vocals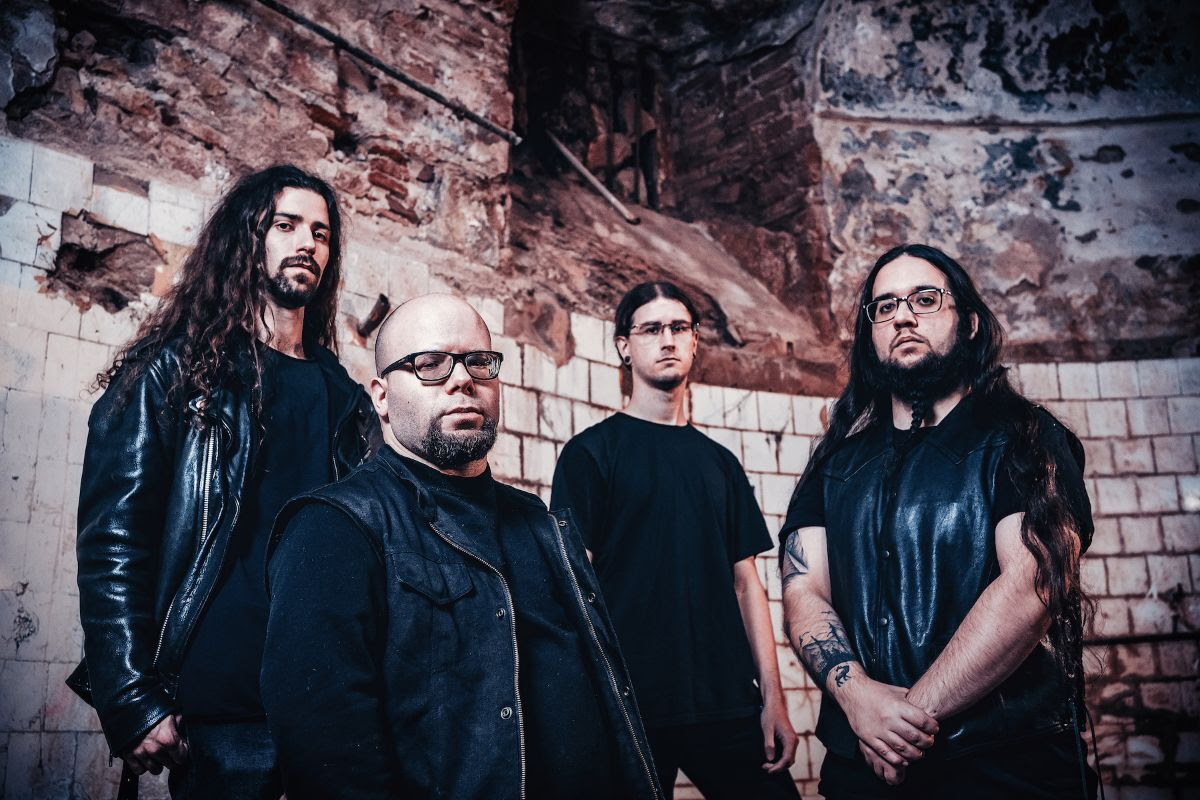 PERENNIAL ISOLATION sign to Non Serviam Records! New album to be released early 2021!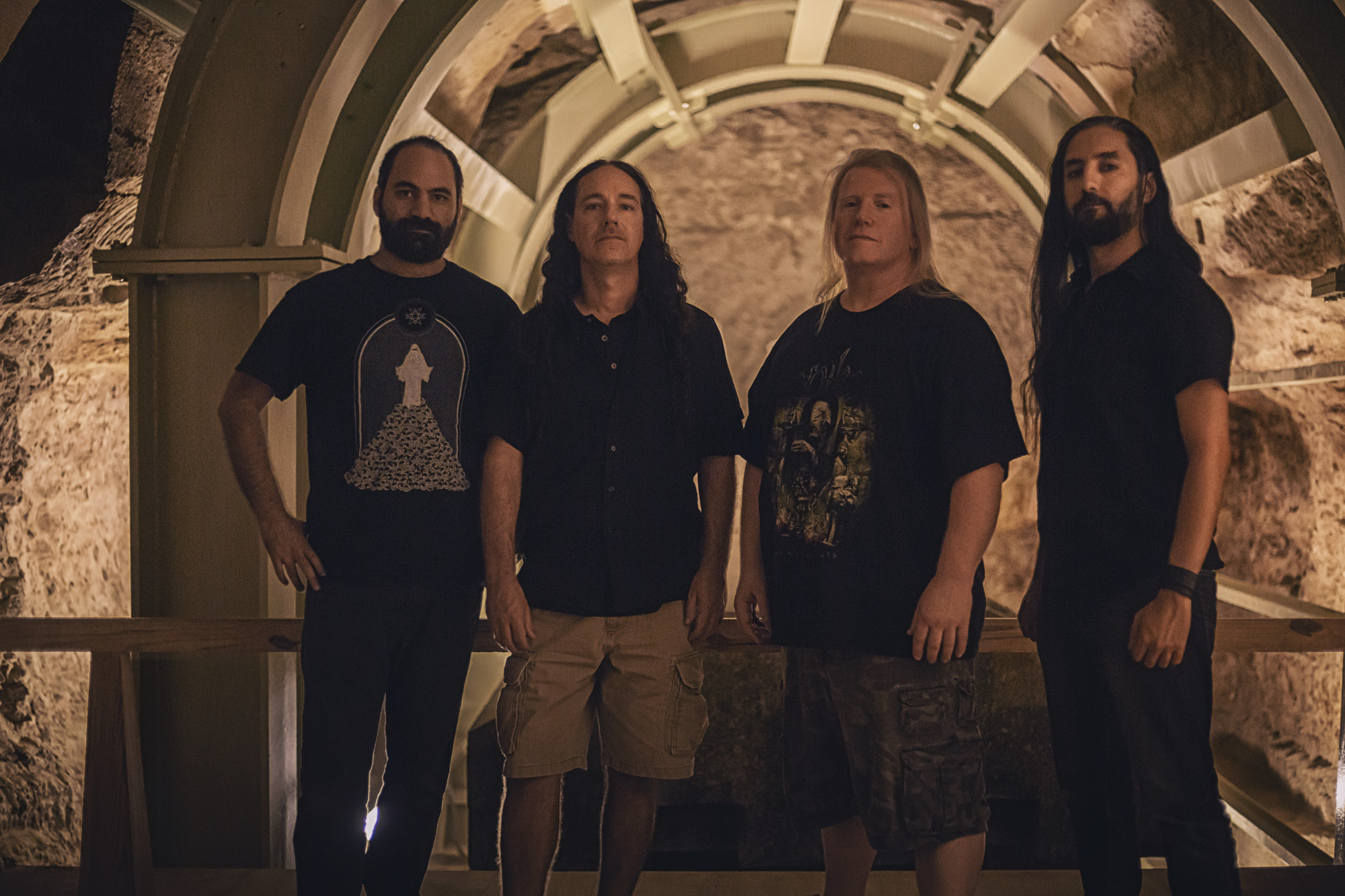 Nader Sadek to release their new album, "The Serapeum" next month!