Ektomorf Interview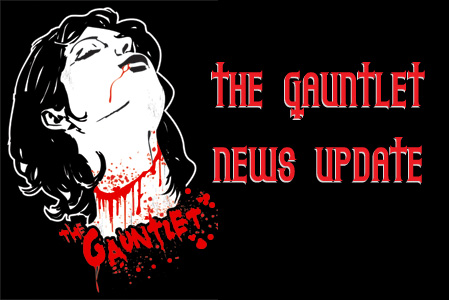 Talk about raw, primal aggression, Ektomorf delivers that like few others can. They are well-renowned for their harsh brand of angry, tribalistic metal and with the release of their latest album for Nuclear Blast Records, "Instinct", the group shows that they have no intention whatsoever of softening any time soon. Wall of sound guitars, gruff and furious barking as well as pounding, spine jarring rhythms are all factors in the band's overpowering sound. The Gauntlet's Erin Fox talks metal with Ektomorf Wildman Zoltan.
The Gauntlet: What exactly is an Ektomorf and why did you choose that band name originally?
Zoltan: Ektomorf is a Latin word. It's actually a gene-sickness and it means a very thin body. I found this word in a fitness magazine ten years ago. The word 'ektomorf' sounded good to me and that's why I used it as my band name.
The Gauntlet: How did you get such a crushing sound on "Instinct?" Did Tue and the band spend a lot of time in getting tones before you put the tracks down or is it a result of the overall mix?
Zoltan: The sound that we got is mainly the result of Tue, his own way of producing our album and it absolutely has to do with the instruments like the amps and guitars that we use in the studio.
The Gauntlet: What is the primary source of the aggressive emotions you display on record?
Zoltan: These deep-seated emotions comes mainly from the life that I'm living, it mainly comes from the discrimination that I have felt since I was a kid because I'm half gypsy. The gypsy population has been discriminated over the centuries and it's still going on and that makes me very angry. But it also comes from the life in which we all living. Negative emotions like disappointments, feeling pressured, hate, pain, envy.
The Gauntlet: Are the feelings that you portray something that you carry with you on a day-to-day basis or are they something that only come out of you when you perform?
Zoltan: Well, it's good that I don't carry my negative emotions with me on a day-to-day-basis, but of course I have them, like everyone. The energy you see coming from me when I'm on stage has a lot to do with my anger based on my negative experiences in life but it feels good to tell the people about it and to tell them to keep hope and keep on fighting for themselves.
The Gauntlet: Is there a great deal of support for metal bands in Hungary?
Zoltan: Not really but I think it's coming. Nowadays the number of metal bands are growing, so also the support. Hungary has a few very cool metal bands like Replika; the singer is a good friend of mine, Cadaveres de Tortugas and Tankcsapda, they all doing very well in Hungary but I think mainly because of the language they decide to stay there because they are more successful!!
The Gauntlet: Tell us about the song "United Nations." Where do the sentiments that arise in that track's lyrics stem from?
Zoltan: It's about politics in general. They talk about 'to unite'; to become more powerful and stronger but it not improves what really matters. As long there are people, differences stay and things such as racism and prejudice stay forever. Some things just cannot be united.
The Gauntlet: What music has had the greatest impact on your life other than your own?
Zoltan: Believe it or not, Metallica is our biggest influence! After that Sepultura in the time of "Beneath the remains" and of course Machine Head and Slayer! For the rest I listen a lot to Soulfly, Pro Pain, Iron Maiden, Asian Dub Foundation, music from Divan Gasparian; he wrote the music for "The Gladiator" (our intro when we play live) and Dead Can Dance.
The Gauntlet: At this point is Ektomorf the only thing that you do in order to make a living?
Zoltan: Yes, I'm only concentrating on the band and on writing my lyrics for the next album to come out next spring.
The Gauntlet: What has been the greatest live performance for you thus far?
Zoltan: It was the With Full Force 2005 festival in Germany, it was just fucking awesome!
The Gauntlet: Where are you looking forward to touring in the future?
Zoltan: That would be everywhere where we have fans. Of course countries like United States, Canada, Brasil have our priority, it would be so cool to get a chance to play there!
The Gauntlet: Overall, what does the music that you create mean to you personally?
Zoltan: It's a way to express myself; I love to write the lyrics and to work out my songs!!
The Gauntlet: Do you seek to send any philosophical messages with the music that you create?
Zoltan: When I write my lyrics I write about what inspires me personally. Afterwards a lot of times there is a clear message to find for the fans. Of course it's up to them what they do with this. I just hope my lyrics make people stronger.
The Gauntlet: Tell us about recording "Instinct". With several releases under your belt, were you more confident in the studio this time around?
Zoltan: Every album is always different from the previous one. I don't plan to do that, it just happens. When I write my songs I don't even think about my previous albums and I certainly not intend to follow a certain style. I just do what feels right for this particular new song that I wrote. So the result is always surprising again!
The Gauntlet: What was the hardest aspect in making this album?
Zoltan: No, everything went cool, no problems!
The Gauntlet: Do you feel that "Instinct" is an album that could be considered career defining for the band?
Zoltan: In a way yes, it's our most aggressive album that we came out with so far. Although I have a feeling that our next album will be even more aggressive. We will see.
The Gauntlet: What's next on the agenda for the group?
Zoltan: We go on our own headliner tour in October with am working on the new album and we it will come out the beginning of next year, so check it out guys! Thank you very much for the interview and your support! Please check out Ektomorf, our album and website and hopefully in the near future we'll come to the U.S.A. and do a live show! Take care, Zoltan from Ektomorf.
Read More News
Tags:
Ektomorf , Zoltan, interviews



EF

September 15, 2005


More News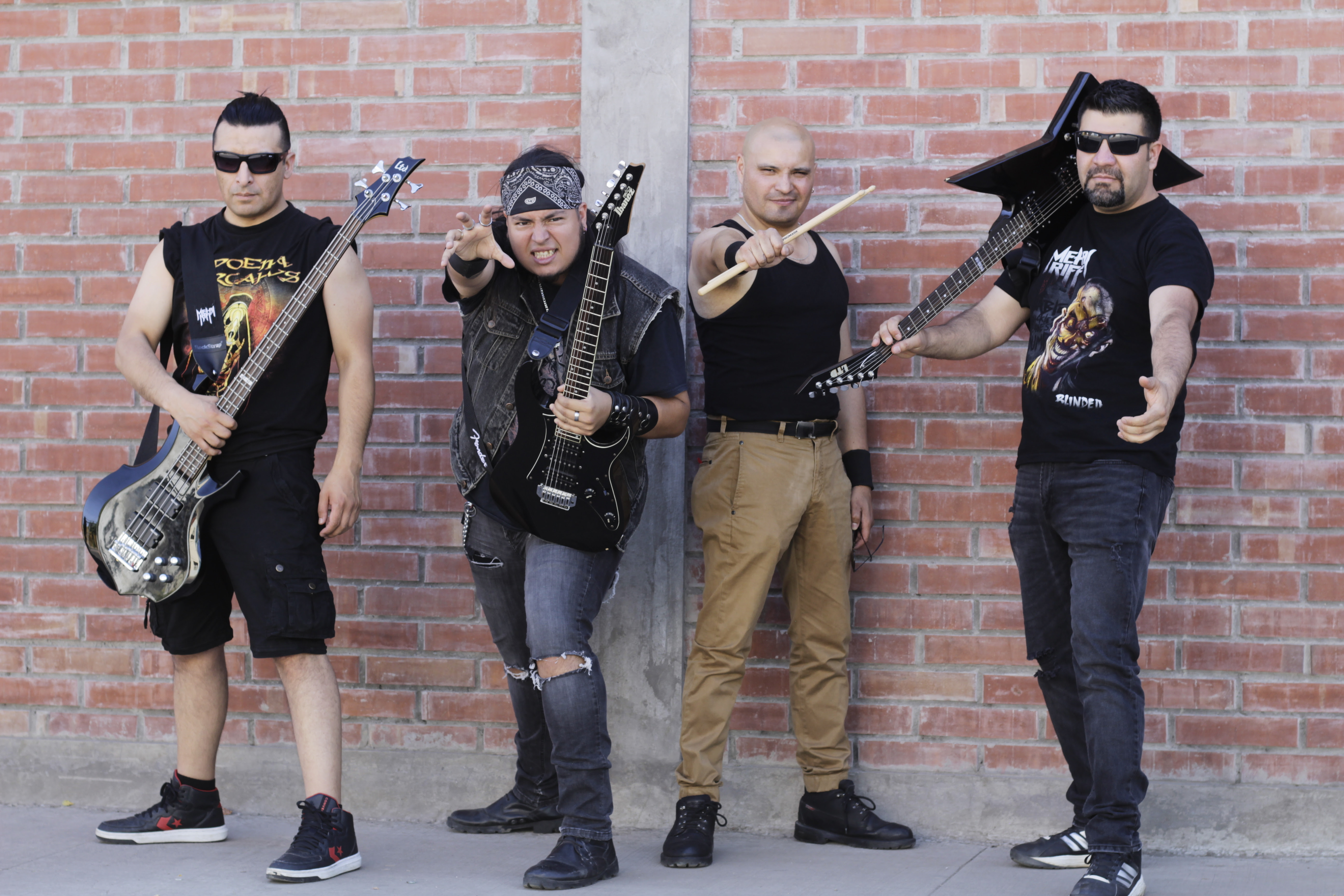 METALRIFF recently released their official music video for their newest single, "Blood & War", WATCH IT HERE!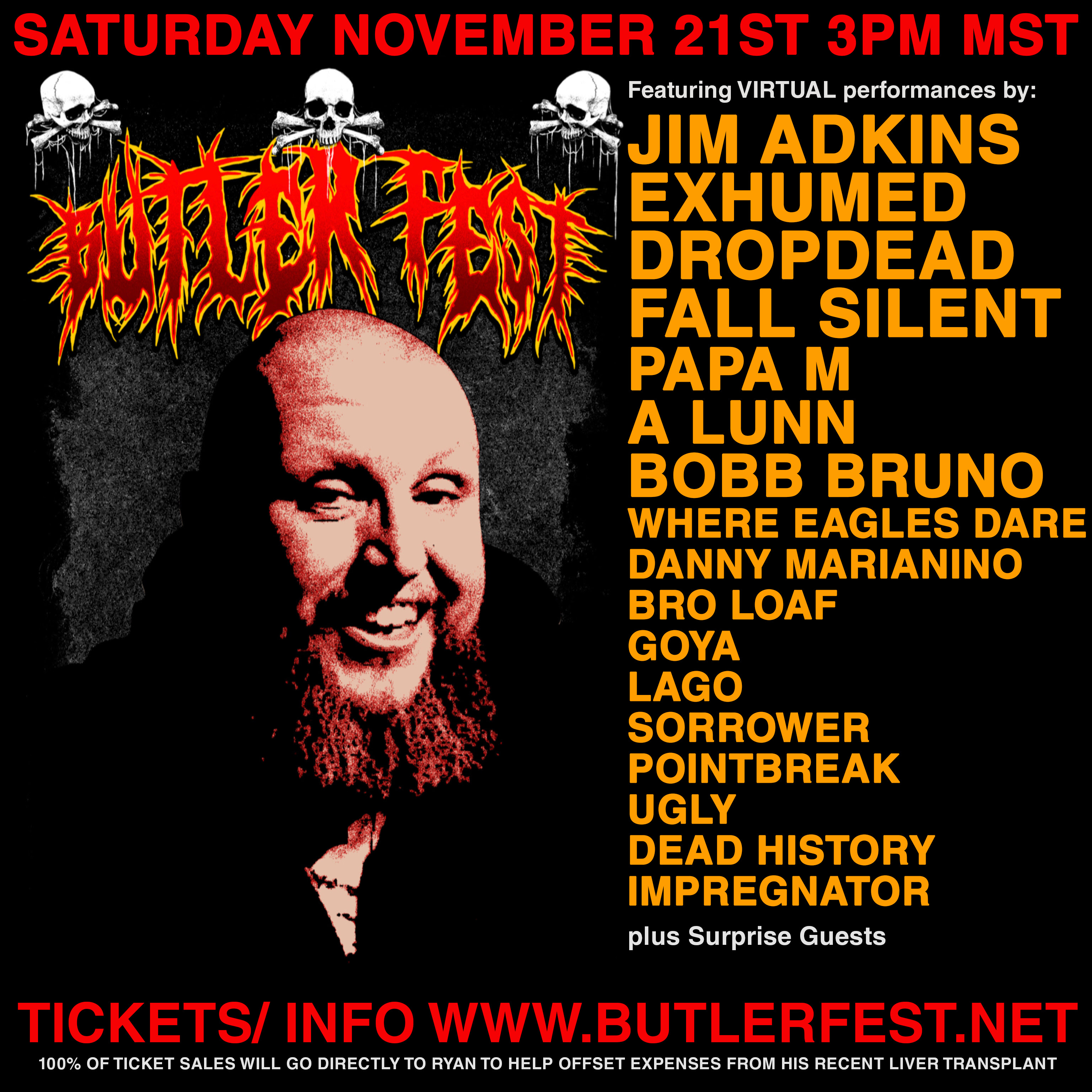 Dropdead's to release third album, on CD, vinyl LP, cassette tape, and digital formats via Armageddon Label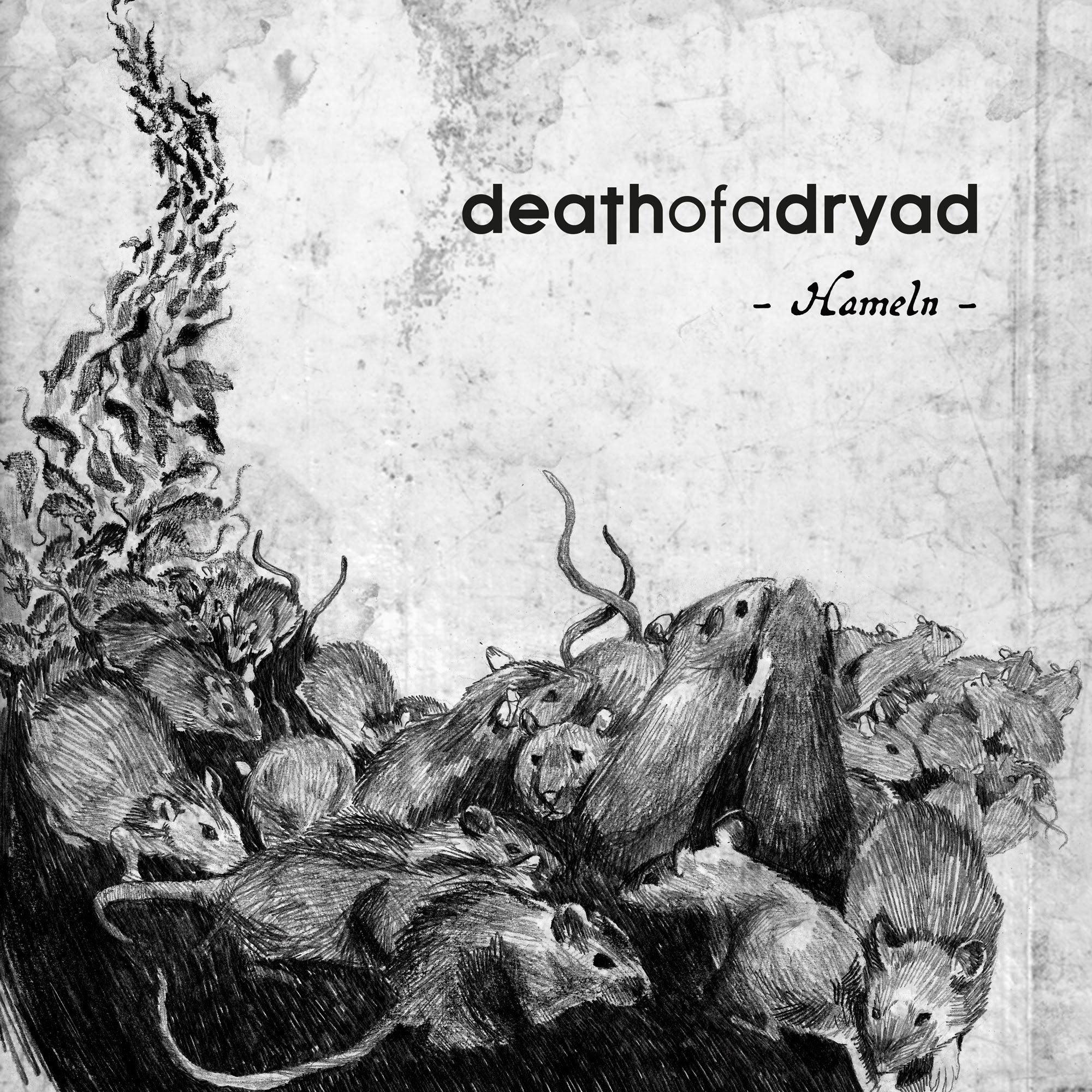 French atmospheric dark metal duo, Death of a Dryad, set release date for 2nd full-length album!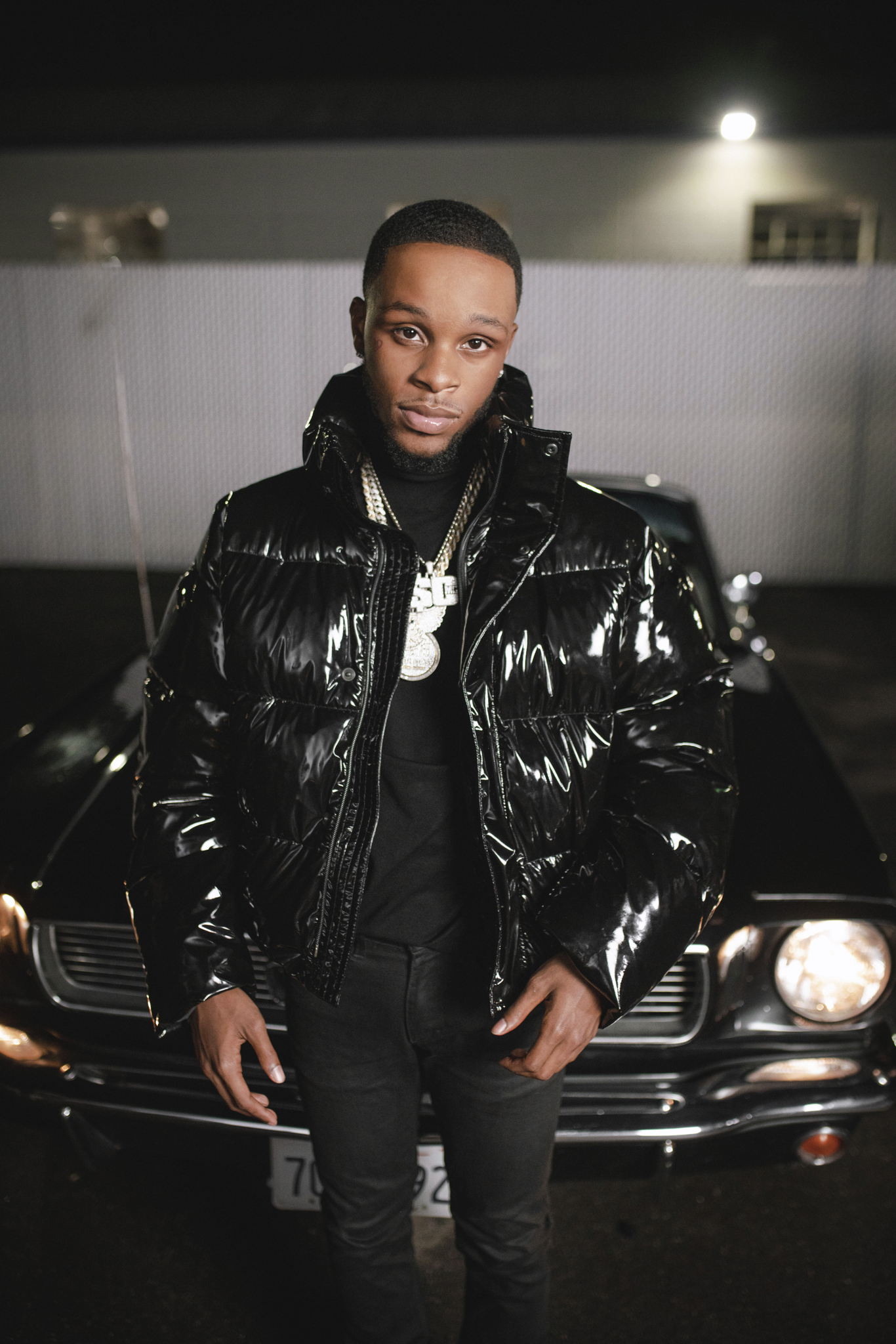 TOOSII RELEASES VIDEO FOR "SINNERS PRAYER"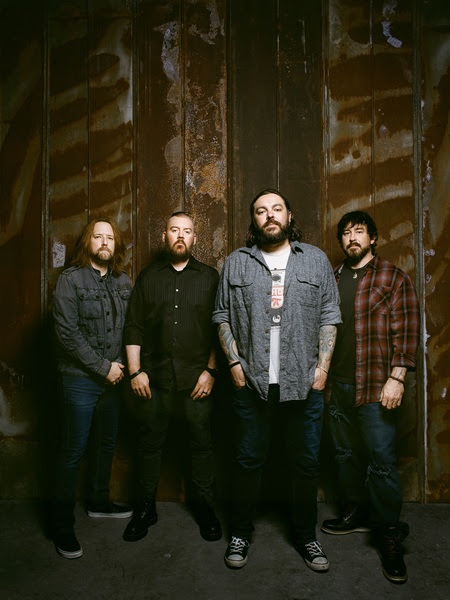 MULTI-PLATINUM-SELLING ROCK BAND SEETHER TO RELEASE THREE CLASSIC ALBUMS ON VINYL FOR THE FIRST TIME