ALL THAT REMAINS Interview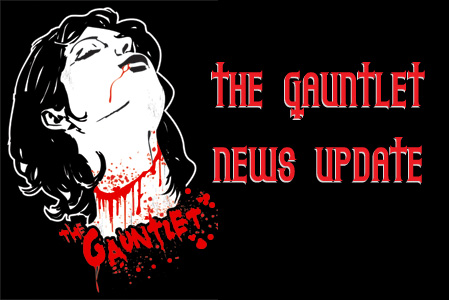 Phil Labonte and his group All That Remains have been doing some intensive touring in support of their second album, 'This Darkened Heart'. Recently, Erin chatted with Phil to get the scoop on the latest happenings with ATR...
The Gauntlet: How was the Gwar tour ? Any good road stories?
Phil Labonte: It was a really good time. We are a bit boring so we don't really have any good stories.
TG: ATR is a different style of group than GWAR, whereas GWAR is a very visual event, you guys are more stripped down and focused on the music 'do you feel that your style has been well received by the crowds?
PL: Yeah, for the most part. GWAR fans that are there for the music (a portion are only there for the show, and don't care what gwar sounds like) usually appricate what we do cause at the end of the day we are both metal bands. So we usually go over pretty well.
TG: The last time that I saw the band was on the Prong tour at the Hayloft. Are you playing some larger venues this time around?
PL: Yes, the GWAR boys play pretty big venues.
TG: How about the Key Club show with Danzig? Tell us about what went down.
PL: It was alright. The Key Club is a great room with a killer sound system so all in all it was a good time.
TG: You're overseas as a package with Killswitch Engage, are you pretty excited about that?
PL: We actually just got back yesterday. It was amazing. The kids in europe are wicked cool.
TG: What can fans expect on the Febuary leg of the US tour with GWAR?
PL: We are going to be adding a few songs to the set due to a longer set time. Probly a 40 min set every night so we will do about 9 or 10 songs.
TG: Why did you choose to form ATR while you were still with Shadows Fall?
PL: I wanted to start playing guitar again. I originaly got started in bands as a guitar player and haden't played guitar in a band in a long time. As it turns out I'm a better front man than guitar player.
TG: Do you think metal core is just a kind of catch phrase that all the new bands are being lumped under?
PL: Yep.
TG: This Darkened Heart is a very moody album. What influences your songwriting? Do you go for dynamics on purpose or do they just happen?
PL: I am influenced by everyday things. It's my reflections on how people treat each other on a day to day basis. And yes we do go for dynamics.
TG: You make an appeal to the fans to come up and speak with you after the show, and I think that's just great. It is good to see a band that understands the importance of the fans and isn't on a rock star ego trip.
PL: Yeah, we are a pretty fan oriented band. Plus how else am I gonna meet girls?
TG: What is it like to be out on tour right now? Do you feel that music and attending concerts is as popular now as in the past? What have been the best and the worst of the road stories?
PL: It's hard. We don't get paid much so we are on a shoe string budget. I would say music is still a popular form of entertainment. I think people still like to go out once in a while as opposed to sit on the couch.
TG: So when will you be setting your sights on another record?
PL: '06.
TG: Do you have any material for it right now?
PL: Not really.
TG: How many songs have you written over your career? Do you tend to emphasize the quality over the quantity?
PL: I don't even know how many but I do think quality is the most important thing. I have written so many parts of songs that I think just suck and will never see the light of day.
TG: What do you perceive as the best method of getting word out to potential fans?
PL: Playing shows.
TG: What factors outside of music influence you as writers?
PL: I mean everything you do influcenes you as a person and who we are as people is what defines what our music sounds like.
TG: I noticed the forum on your website is primarily for the fans to have contact with the band and ask you guys questions. How often do the band members frequent that board? Is it something that you feel helps to connect the fans with the group in a way that you really couldn't achieve otherwise?
PL: Yeah, it is. We try to get on as much as we can but touring all the time makes that a bit difficult. I think the message board is one of the best ways for people to contact us and ask questions...
Read More News
Tags:
All That Remains , Phil Labonte, interviews



EF

February 01, 2005


More News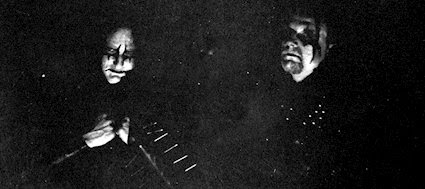 ICHOR: new promo materials from SEANCE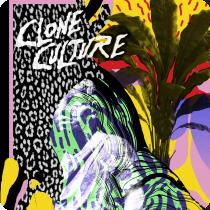 CLONE CULTURE (Dark Wave/ Post-Punk)

SPEARHEAD Pacifism is Cowardice Out November.

ZEALOT CULT (ire) Debut Album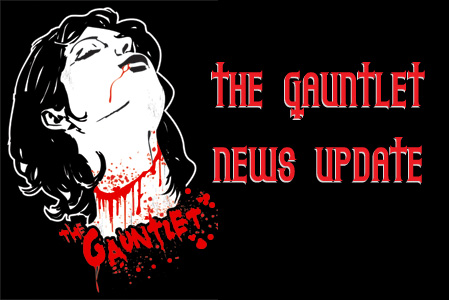 FUNERAL CHIC - New LP - New Video
More News