SLAYER To Play 'Reign In Blood' Album In Full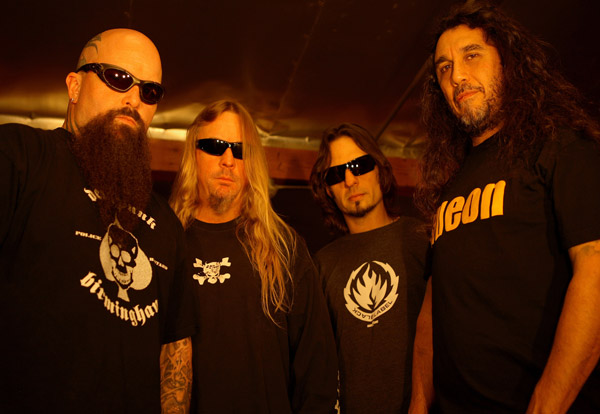 On the weekend of May 25th - 27th, 2012 at Alexandra Palace, London, All Tomorrow's Parties will present the second UK I'll Be Your Mirror event. Tickets are on sale from Friday, November 11th at 10 AM.

ATP have announced that this year the event starts on Friday 25th May when the incomparable SLAYER will present their undisputed classic, Reign In Blood, live in it's entirety during their headline set to celebrate it's 25th anniversary.
Upcoming Tour Dates
Jul 28, 2018
Jul 28, 2018
Aug 20, 2018
More Tour Dates
Tags:
Slayer, Reign In Blood
Follow us on Twitter
|
Like Us
Date: Nov 09, 2011
As Reported by:
Jason Fisher