Metallica and Lou Reed Stream Entire Album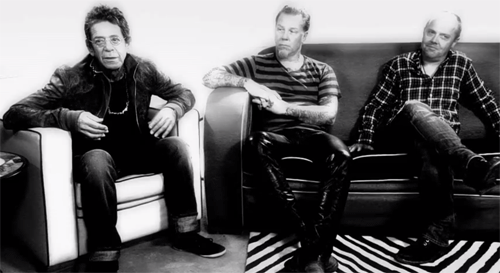 If the 30 second clips of 'Lulu' left you wanting more, we have a treat for you! Due to the fact that the Metallica / Lou Reed collaboration made its' way to the torrent sites today, the band group has decided what better time than now to let you listen to 'Lulu'. Click here

The much talked about "Lulu" LP is scheduled for release on October 31, 2011 (World) and November 1, 2011 or check thepiratebay.com and download your copy now.
More Tour Dates
Tags:
Metallica, Lou Reed, lulu
Follow us on Twitter
|
Like Us
Date: Oct 19, 2011
As Reported by:
Jason Fisher