COAL CHAMBER To Reform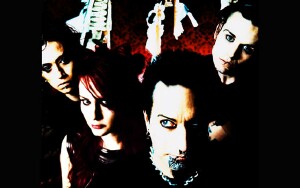 Dez Fafara, co-founder and vocalist of 90's alt-metal (or "spooky-core" as coined by devout fans) band COAL CHAMBER and current vocalist for DEVILDRIVER, is announcing an upcoming reformation of the band specifically for Soundwave shows. Coal Chamber is highly-regarded for their countless high-energy performances with several of today's biggest names and selling millions of albums worldwide.
Dez affirms, "Coal Chamber is playing Soundwave Down Under! These reunion shows are for the fans that want to see us again as well as all the people that never got to see Coal Chamber. It is and always will be a very special part of my life, so these few shows are for those people and for us. If you're not from Australia, better get a ticket now to come see this event!"
"Australia has never seen us, nor have we seen them," adds guitarist Meegs Rascón. "It will be an extraordinary exchange of energy and adrenaline. Hello Aussies, nice to meet you!"
Formed in 1993 by Dez and Meegs, Coal Chamber was busy selling out venues like The Roxy in West Hollywood, bringing out bands like SYSTEM OF A DOWN and STATIC X, and launching a new genre of metal in Los Angeles before they were even signed to Roadrunner Records in 1995. After what seemed like endless touring, the band recorded and released their debut self-titled album in February 1997. The album went RIAA Certified Gold in the United States. The band went on to tour several times with PANTERA, BLACK SABBATH and soon broke out in the UK while on tour with MACHINE HEAD and NAPALM DEATH. During the first album cycle, Sharon Osbourne began managing the band.
Following the band's headline run with Machine Head as direct support and SLIPKNOT as opener (whom the band also helped bring to the masses), Coal Chamber released their next album, Chamber Music, in 1999. The album charted at #28 on the Billboard Top 100 chart and yielded a hit track, 'Shock The Monkey', featuring OZZY OSBOURNE.
In 2002, the band followed-up with their third and final album, Dark Days, which landed at #34 on the Billboard Top 100 chart. Coal Chamber released a compilation of several demo tracks and alternate studio recordings in 2003, entitled Giving The Devil His Due, and shortly after broke up due to personal reasons. Vocalist Dez Fafara went on to form his current band, DevilDriver.
"This reunion will mark a decade since we last played together, so staring at my brothers on stage face to face will be an emotional rollercoaster for me," says Meegs. "Tears of joy would be an understatement to say the least. You know, all of us have gone through our separate journeys in life, but we're coming back to rekindle this and throw the past in the past and put the future in our hands."
Drummer Mike Cox adds, "Of all the great achievements Coal Chamber made in the past, getting back together after all we've been through will be the greatest achievement to date."
"We've all grown up and put the personal past behind us now and are moving forward with these few shows in a spirit of friendship through music," states Dez. "You must remember where you came from in order to know where you are going."
Read More News
Tags:
Coal Chamber



Jason Fisher

September 26, 2011


More News

EXOCRINE to release their fourth album "Maelstrom" via Unique Leader Records in late June
METAL VETS TRAUMA WORKING ON NEW ALBUM!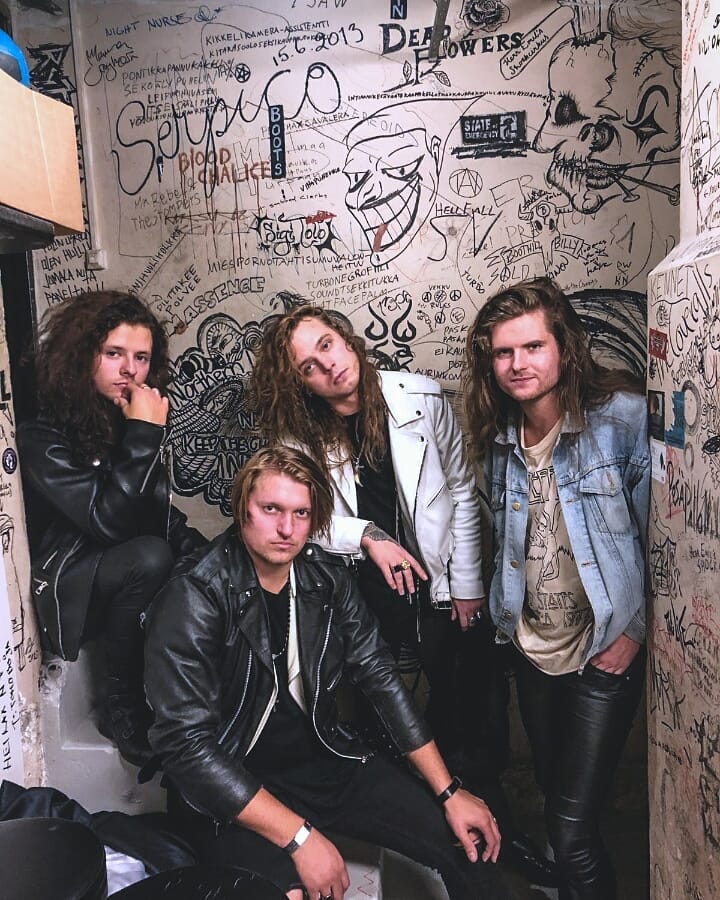 NEW SONG ALERT! Bloody Heels "Ignite The Sky"

Russia's Katalepsy to release their third album "Terra Mortuus Est" this summer!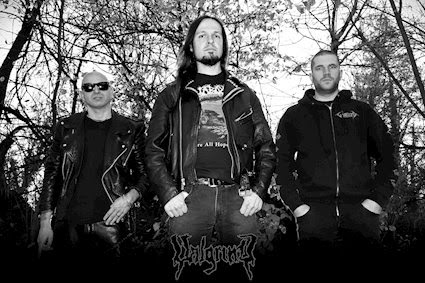 Read about Italy's very own Valgrind and their new album to be released on July 27th!