CASTEVET Ready Vinyl Edition of 'Mounds of Ash' for Forcefield Records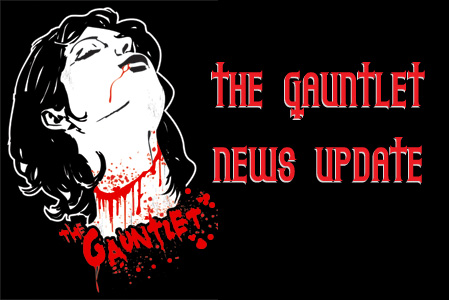 One of NYC's bleakest exports, progressive-minded extremists CASTEVET, will be releasing the long-awaited vinyl edition of their monumental 2010 Profound Lore debut, the critically acclaimed Mounds of Ash, via Richmond, VA's Forcefield Records. The album's oficial release date is August 30th, 2011, but preorders will begin shipping on July 30th. Mounds of Ash will be given the deluxe treatment in a limited run of white (100 copies) or black wax, lovingly packaged in full color jackets with black-lining on the inside. Vinyl aficionados take note, both the front and back have spot UV gloss,and the records are house in thick euro sleeves that are also black-lined with inside printing. Photos of the packaging can be viewed HERE.

CASTEVET formed in the fall of '06, releasing small quantities of their first promo CD, a long sold-out debut 7" Stones/Salts (Paragon Records) before catching the attention of Profound Lore, who enlisted them to unleash their first full-length onslaught. The band's virulent mix of vicious post/progressive hardcore and dissonant black metal caught the attention of media and fans alike, and Mounds of Ash graced many of 2010's Top Ten lists.
More Tour Dates
Tags:
Castevet, Forcefield Records
Follow us on Twitter
|
Like Us
Date: Jul 22, 2011
As Reported by:
Jason Fisher