SLASH Still Finding It Hard To Say 'No'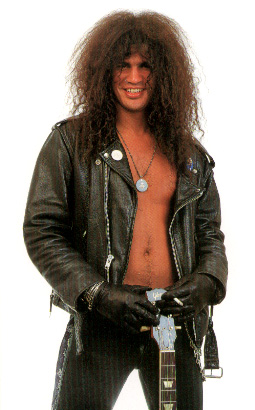 Less than two months ago, rock guitarist SLASH turned down an offer to remix a Fergie song. I thought this would be a new chapter in his life where he didn't say yes to every project put in front of him. Sadly, SLASH has confirmed this is not the case and he is back to taking on anything offered to him.

Slash stated: "I co-wrote and performed a song for my guilty pleasure, Phineas And Ferb recently. Its coming out in August. Very R&R. Even for a cartoon! Its actually a song for the new feature length Phineas And Ferb movie. I will be in the animated video to launch the movie as well. Pretty cool."
More Tour Dates
Tags:
Slash, Guns N' Roses, Phineas And Ferb
Follow us on Twitter
|
Like Us
Date: Jul 08, 2011
As Reported by:
Jason Fisher