VADER Post New Track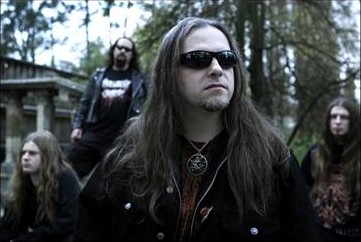 Nuclear Blast are offering a new track from VADER, for free download. Head to this location, where you'll be asked to submit your email address. You'll then receive a code to download the new track, 'Come And See My Sacrifice'.

Nuclear Blast is preparing one song from Vader's new album, Welcome To The Morbid Reich, for streaming July 15th. On July 22nd, the first trailer will be available on YouTube, followed by a track by track commentary on July 29th. The next trailer is planed for August 5th - a week before the European release date of August 13th. The street date for North America is expected to be September 13th.
More Tour Dates
Tags:
Vader, Nuclear Blast Records
Follow us on Twitter
|
Like Us
Date: Jul 05, 2011
As Reported by:
Jason Fisher