THREAT SIGNAL Post Studio Footage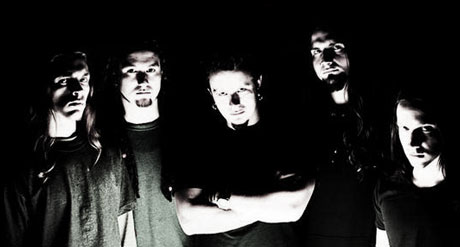 Canadian melodic heavy metal outfit, Threat Signal, has posted a new webisode online, chronicling drummer Alex Rudinger's recent recording sessions for the band's forthcoming third studio album. (see below)

Threat Signal's impending release will hit stores later this year on Nuclear Blast Records.

The band is currently tracking the album with renowned audio mastermind, Zeuss (Hatebreed, Shadows Fall, Bleeding Through), at Planet-Z Recordings in Hadley, MA.

Stay tuned to: http://www.facebook.com/threatsignal for more information and updates on Threat Signal.
More Tour Dates
Tags:
Threat Signal, Nuclear Blast Records, Zeuss
Follow us on Twitter
|
Like Us
Date: Jun 21, 2011
As Reported by:
Jason Fisher
This text will be replaced