Obsessor To Release Debut EP Via Tankcrimes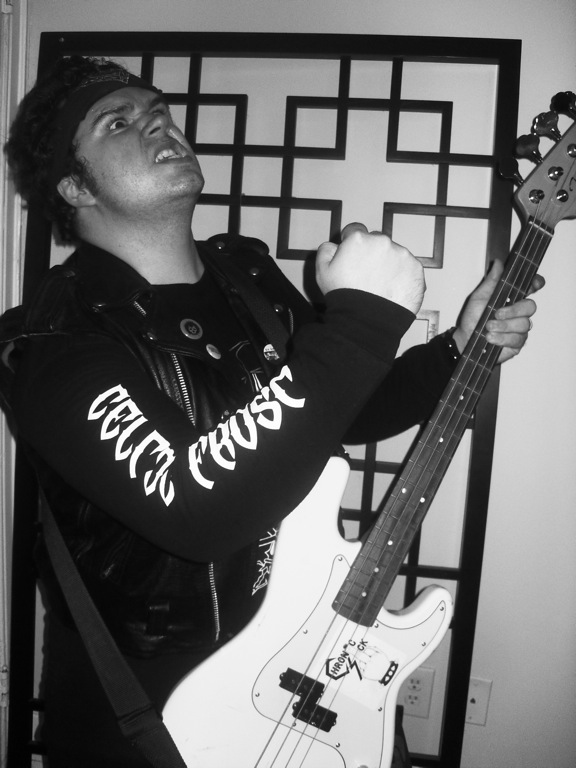 Tankcrimes are pleased to announce the signing of metalpunks OBSESSOR to a multi-album deal, to commence with the release of the Obsession EP. A cassette and 7" release of the album is in the very near future, but for now, the entire EP is available for free download on the Tankcrimes website. Listen and download here.

OBSESSOR is a new one-man project based in Richmond, VA that draws heavy influences from the godly likes of Celtic Frost, English Dogs, Venom, Sodom, and Discharge - dirty, dark, raucous punk/metal chaos! All instruments, vokills and concepts are handled by Brandon "The Obsessor" Ferrell, known best for his time spent in bands like Direct Control, Government Warning, Wasted Time, and Municipal Waste. He also runs No Way Records and the Vinyl Conflict Record Store in Richmond, and is incredibly active in the local scene. OBSESSOR's sound is as old-school and raw as they come. Obsession thrashes hard and hits harder!

OBSESSOR are already hard at work on the next EP, with tons of releases planned for the next year - get into it!
More Tour Dates
Tags:
Obsessor, Tankcrimes
Follow us on Twitter
|
Like Us
Date: Jun 10, 2011
As Reported by:
Jason Fisher