WOODS OF YPRES Issues Tour Update
Canadian blackened doom metallers WOODS OF YPRES are on the road in North America after kicking off a headlining tour last week.
The month-long "Pain & Piss" tour will see the band trekking around the USA and Canada following the recent re-release of the band's latest album, WOODS 4: THE GREEN ALBUM.
Watch the band's first tour update video below.
WOODS OF YPRES frontman DAVID GOLD comments:
"Writing to you from a murder motel in Western Pennsylvania where we're pounding Polish vodka and editing tour videos until 4am EST... We're back on the road again already this year, further supporting the release of W4: The Green Album in North America! The PAIN & PISS Tour (because that's what tour really is, for us, referencing the chorus of our song "Wet Leather") will have us playing 34 shows in 37 days, covering Eastern USA, Western Canada, and a counter-clockwise DOOM-loop of the coast of the good ol' US of A.
"The new setlist includes a little of almost everything! W4: The Green Album songs, some classic WOODS OF YPRES black metal from 2002's "Against the Seasons: Cold Winter Songs from the Dead Summer Heat", half of the "Summer Black Metal" from 2004's "Pursuit of the Sun & Allure of the Earth" and even a track from our fresh new Woods IV.5 "home" 7-inch vinyl release! The only album we're not playing songs from is the cold and bleak "WIII: Deepest Roots & Darkest Blues" which is simply out of season and hard to incorporate into a summer tour of the hot and hotter USA (but catch those "Northern Cold" songs again on tours this fall and winter, already in the works!).
"As soon as we get off the road in June, we go back into full-time writing mode and then into the studio this August to record the next WOODS OF YPRES full-length: "Woods 5". More details soon!"
WOODS OF YPRES guitarist JOEL VIOLETTE adds:
"Hey everyone, how's it going? We're going strong here on day 7 of our 38-day North American tour. The dates with Novembers Doom, Gwynbleidd, and GDZ this weekend were awesome, and it was an honour to share the stage with those guys! Now tonight we're hard at work carving up the first v-log from this tour. Tomorrow we hit the Motor City, hard! See you on tour!"
See WOODS OF YPRES live on the "Pain & Piss" tour at the following shows:
May 11 - Detroit, MI - Magic Stick
May 12 - Chicago, IL - Reggie's
May 13 - Des Moines, IA - Vaudeville Mews
May 14 - St. Paul, MN - Station 4
May 15 - Winnipeg, MB - Death Trap
May 16 - Regina, SK - The Exchange
May 17 - Saskatoon, SK - Walker's
May 18 - Edmonton, AB - The Mead Hall
May 19 - Calgary, AB - The Distillery
May 20 - Kelowna, BC - Dave's Sports Bar
May 21 - Vancouver, BC - The Rickshaw Theater
May 23 - Seattle, WA - El Corazon
May 24 - Portland, OR - Rotture
May 25 - San Francisco, CA - The Hemlock Tavern
May 26 - Chico, CA - Monstro's Pizza
May 27 - Rosemead, CA - Que's Bar
May 28 - Escondido, CA - JT's Limelight
May 29 - Las Vegas, NV - Meathead's
May 30 - Albuquerque, NM - Burt's Tiki Lounge
May 31 - Clovis, NM - Kaotik
June 01 - Odessa, TX - The Pine Box
June 02 - San Marcos, TX - The Triple Crown
June 03 - San Antonio, TX - Zombie's
June 04 - Houston, TX - Cain's Ashes
June 05 - New Orleans, LA - Siberia
June 06 - Panama City, FL - C-Level Bar
June 07 - Birmingham, AL - The Firehouse
June 08 - Charlotte, NC - The Milestone
June 09 - Richmond, VA - Strange Matter
Read More News
Tags:
WOODS OF YPRES, tour, Earache Records



Jason Fisher

May 11, 2011


More News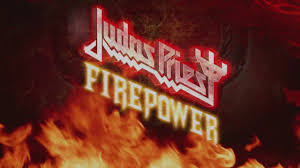 REVIEW - Judas Priest: Firepower, Columbia Records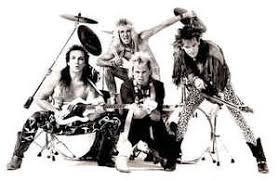 REVIEW Alias Mangler Rare Reissue: Bite the Metal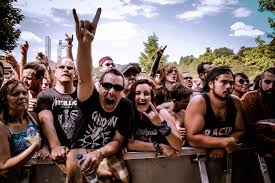 Reflection On My First Festival
REVIEW: Upstate New York Thrash Chieftains - MONOLITH Re-master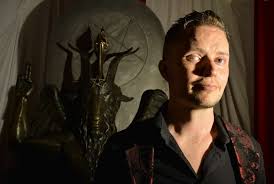 NYDM - New York Death Metal Fest Destroys Milwaukee
More News