WOLVSERPENT To Headline North American Spring Tour
WOLVSERPENT, the blackened brainchild of longtime collaborators Blake Green and Brittany McConnell, have announced that they will once again be hitting the road in support of their avant-garde masterpiece, Blood Seed. The sprawling compositions contained therein gracefully wend their way through the valleys of death, drone, black metal, doom, and chamber music and arrive triumphantly on foreign shores. Borne of the duo's 20+ years of classical training and deep appreciation for the works of composers like Arvo Part, Gyoygy Ligeti, and Ennio Morricone, WOLVSERPENT's vision combines stringed amplified instruments with a 21st century approach to composition to create works that are dark, emotional, menacing, cinematic, atmospheric, and heartbreakingly beautiful.
Blood Seed was originally released on virgin vinyl by the illustrious 20 Buck Spin in the year 2010, and will soon be made available as a 2xCD (containing the Blood Seed album as well as Gathering Strengths, an earlier release under their former moniker) by Crucial Blast on May 31st, 2011. A mammoth 32-date tour looms ahead of WOLVSERPENT and opening allies, blackened dronesters A STORY OF RATS. Along the way, they'll be joined by the likes of SCOTT "WINO" WEINRICH, MASTER MUSICIANS OF BUKKAKE,AMBER ASYLUM, TOMBS, A STORM OF LIGHT, WITCH MOUNTAIN, UZALA, KAYO DOT, and many more.
Witness.
Worship.
WOLVSERPENT SPRING TOUR 2011 DATES:
Wed 5/11 in Boise, ID @ VAC w/Uzala
Thu 5/12 in Seattle, WA @ El Corazon w/Master Musicians of Bukkake, The Blinding Light
Fri 5/13 in Portland, OR @ East End w/Witch Mountain
Mon 5/16 in Arcata, CA @ The Alibi
Tue 5/17 in SF, CA @ Thee Parkside w/Amber Asylum
Wed 5/18 in Oakland, CA @ Eli's Mile High Club w/Laudanum
Thu 5/19 in LA, CA @ Bordello Bar w/Wino (acoustic)
Fri 5/20 in Phoenix, AZ @ Sound Kontrol w/GOG, John Mannion, Rituals
Sat 5/21 in Santa Fe, NM @ Warehouse 21
Sun 5/22 in Las Cruces, NM @ The Trainyard w/Yazata, Ghost Icon
Mon 5/23 in Austin, TX @ Headhunters
Tue 5/24 in Dallas, TX @ Rubber Gloves
Wed 5/25 in Texarkana @ Dave's Skate Shop
Thu 5/26 in Shreveport, LA @ Dalzell
Fri 5/27 in Nashville, TN @ Little Hamilton
Sat 5/28 in Athens, GA @ Caledonia Lounge
Sun 5/29 in Columbia, SC @ TBA
Mon 5/30 in Durham, NC @ Casbah w/MAKE
Tue 5/31 in Richmond, VA @ Strange Matter w/Wildildlife
Fri 6/3 in Baltimore, MD @ Talking Head
Sat 6/4 in Brooklyn, NY @ Acheron
Sun 6/5 in Providence, RI @ TBA
Wed 6/8 in Milford, CT @ Daniel St w/Kayo Dot
Thu 6/9 in Pittsburgh, PA @ Garfield Arts w/Dwarf Fortress
Fri 6/10 in Columbus, OH @ Cafe Bourbon St
Sat 6/11 in Lansing, MI @ Mac's Bar
Sun 6/12 in Chicago, IL @ Pancho's w/Tombs, A Storm of Light
Tue 6/14 in Milwaukee, WI @ Borg Ward
Wed 6/15 in Minneapolis, MN @ TBA
Thu 6/16 in Iowa City, IA @ TBA
Fri 6/17 – TBA
Sat 6/18 – Denver, CO @ TBA
Read More News
Tags:
WOLVSERPENT, tour



Jason Fisher

April 23, 2011


More News

Read about Darker Half and their newest album, If You Only Knew

Deleo's "Mythomania" to be released June 19th!

Secret Bad Boy release a slow-jam for nihilists: It Was Always Too Late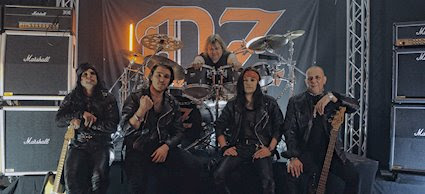 Oz has returned with their new album "Forced Commandments" after 2 years!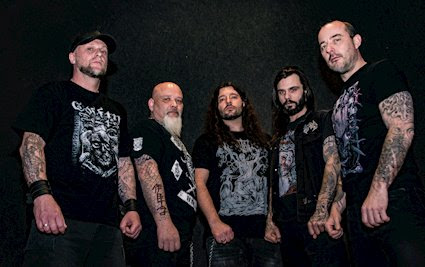 Sinister to release their new album "Deformation Of The Holy Realm" later this month