Pamela Moore Interview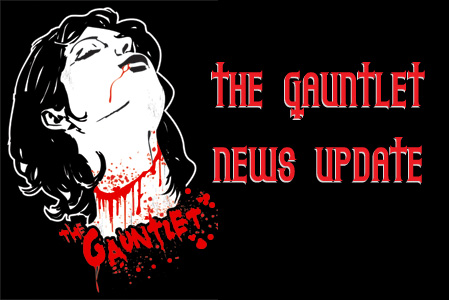 SHAUNA O'DONNELL:
HI PAMELA AND THANKS FOR TALKING WITH ME.
Pamela:
It's my pleasure, thank you.
SHAUNA O'DONNELL:
YOU HAVE HAD AN EXTENSIVE CAREER SO WE WILL JUST START FROM THE BEGINNING AND WORK OUR WAY TO THE PRESENT.
AT WHAT AGE DID YOU START SINGING?
Pamela:
At a very early age. My mother was in little theatre back then and she got me into theatre and acting before I ever knew I wanted to become a singer. It was the perfect little girl's dream. You know how you always have these fairy tales and you make up all these things in your head? In theatre you have lights and you have costumes. It was imagination to the umpteenth degree and I was totally engulfed in it. I loved every bit of it. We were really poor and my mom said "In order to be an actress, you have to be able to sing a little bit and you have to be able to dance." We didn't have any money to put me through any of those special classes so I decided I was going to teach myself how to play guitar. I got a hold of this guitar and the action on it was two inches high. My fingers were bleeding and my parents finally found out that I was meaning business so they broke down and got me a beautiful guitar. I think I actually started singing and writing songs when I was about seven or eight.
SHAUNA O'DONNELL:
DO YOU PLAY ANY OTHER INSTRUMENTS?
Pamela:
I play acoustic guitar and piano. I'm not schooled, I mostly play by ear. I couldn't really sit down and play you a song. It's just mostly for my own entertainment.
SHAUNA O'DONNELL:
THAT IS SO COOL BECAUSE YOU ARE SELF TAUGHT AND NOW YOU ARE TEACHING OTHERS.
Pamela:
Yes, I'm a vocal coach now in between the times that I go out on tour. I'm also working on my new record as well. It is sort of like my day job, but it's really turned out to be very special for me because I'm finding out that I'm good at it and I can give back what I've learned.
SHAUNA O'DONNELL:
IF SOMEONE WANTS TO TAKE A VOCAL LESSON WITH YOU THEY CAN GO TO YOUR WEBSITE AT WWW.PAMELAMOORE.NET. AND IT WILL TELL YOU HOW TO SIGN UP.
Pamela:
Yes, you can do that and we also have bulletins that go out on Facebook and Myspace so that people know. I'm going to be starting to do some online lessons. That will be pretty interesting and should be happening by the end of March. That is really a wonderful tool because I'm able to connect with those people who do not live in the same area as I do or that live in a different country. I'm pretty excited about getting it going.
SHAUNA O'DONNELL:
YOU SAY THAT YOU ARE WRITING SONGS. DO YOU JUST WRITE THE LYRICS OR DO YOU WRITE THE MUSIC TOO?
Pamela:
I work specifically with another musician and in this situation I'm working with a gentleman named Michael Posh. He was my guitar player when I was living in Chicago. When I was looking for songwriters to collaborate with he came up with some songs for me to listen to and they were exactly what I was looking for. We have been going back and forth. I had to relocate out here to Washington State, but I do have a home in Chicago as well. I've been in Washington for a year now, so we've been having to do this long distance. Nowadays, the way that you can work with music, it's easy to do. We were hoping for a spring release, but so many different things have been coming up for me that it doesn't look like that will happen. It will be released in 2010 though. It's almost like industrial meets metal, it's very sexy, but it's also really guitar oriented so it's got some really heavy spots to it too.
SHAUNA O'DONNELL:
YOU ARE KNOWN FOR LENDING YOUR VOICE AS "SISTER MARY" OFF QUEENSRYCHES ALBUM OPERATION:MINDCRIME. WAS THAT EARLY ON IN YOUR CAREER? IS THAT HOW YOU GOT YOUR START?
Pamela:
I guess you'd have to say that they are the ones that lifted me up out of the melting pot of club bands. At the time that I was introduced to them, I was working in a really popular club band and I had already done some recording. It was more like R&B type stuff, it wasn't the same genre. They heard me singing on a music store commercial. It was on the radio 24/7 at a music place called Guitars Etc. So Chris and Geoff Tate set out to try and find out who this person was and they met me. One night they came out to the club, which I thought was funny because here are these progressive metal dudes sitting there watching this top 40 band. I thought it was awesome. I got a phone call almost two weeks later from Chris saying "Pamela, we'd like to fly you up to Montreal
and have you do this duet with Geoff. What do you think?" I was just floored. I was like "Well, can I hear the song?" They were not going to let me hear it; they were keeping it very close to their chest. It was a new conceptual idea. So I said "Okay well, I hope you're right." That weekend I flew up there and they took me out to dinner and proceeded to tell me the whole idea. They gave me a cassette tape, took me to my room and said "Okay, see you in the morning." I listened to the song and I just knew right away I'd be able to do it. It was rather nerve-wracking when it came time to get in front of the microphone and open my mouth. That was a very special moment for me; I'm always going to be very proud of it and very grateful for it. It really has helped me carve my own little career in my life. I was in the right place at the right time.
SHAUNA O'DONNELL:
THEY BROUGHT YOU BACK IN 2006 TO DO THE SEQUEL TO IT.
Pamela:
Right, yeah, I was actually touring with them. The very first time I toured with them was on The Empire Tour in 1990, I think. I was asked to come back to do this compilation called Live Evolution. The fans arms were wide open because they hadn't seen me in a long time. After that I was touring with them a little bit here and there up until 2008. This last tour I wasn't involved with the record, but I have been working with them for five years or so. I really enjoy those guys, they are like my family.
SHAUNA O'DONNELL:
WHEN YOU WENT OUT ON TOUR, DID YOU JUST SING ON THE ONE SONG OR WERE YOU ABLE TO PERFORM YOUR OWN MUSIC?
Pamela:
No, it was mostly me just being hired by them to join them on the "Sister Mary" song. They said "Well, shoot she's with us, let's have her do some other stuff." It evolved to a situation where I started singing a lot more of the songs that I did not sing originally on. It was me as a special guest singer. Instead of being a glorified back-up singer, I was actually right up there with Geoff who is an incredible singer and showman. I'm a pretty lucky girl.
SHAUNA O'DONNELL:
WHAT ARE SOME OF THE RADIO AND TELEVISION COMMERCIALS YOU HAVE LENT YOUR VOICE TO?
Pamela:
It was pretty regional in the Pacific Northwest. I think we did one for Church's Fried Chicken once. The ad that I did a lot of work for was the Guitars Etc. ad and it was both radio and television. I did some Nordstrom things, but they don't do too much of that stuff anymore. I've done jingles for some radio stations here too. One thing I've always wanted to do and almost had a chance at doing is being the voice of a cartoon character. I would love that.
SHAUNA O'DONNELL:
YOU HAVE ALSO WORKED ON SEVERAL OTHER ALBUMS FOR OTHER GREAT ARTISTS SUCH AS AC/DC. THEY ARE A BIG BAND.
Pamela:
I know, I actually worked with Brian Johnson the lead singer, not the band. I got a call one day saying "Do you want to go try out and sing for this guy? He's got some songs that he is putting together to do demos." I said "Sure" and went down to meet him and I find out it's Brian Johnson. It wasn't rock songs; it was songs that he was writing with another gentleman from the U.K. They were songs that belonged to a musical they were writing. It was an adaptation of Helen of Troy. These songs were so sweet and heart warming. I was blown away. I think the play was produced in Florida, but I haven't talked to Brian in a few years. I would love to see whatever happened to that. He is quite a charming man, but he has the fowlest mouth in the world. He is extremely charismatic and he is very prolific in his songwriting. I would love to see him again. I also did some back-up singing for Paul Rogers, he is one of my all time mentors while I was growing up. I recently have been doing a bunch of guest vocals on different albums. I have just been so blessed and I am going to keep on doing this for as long as people keep asking me because it is something that I've always done since I was a little girl. There have been times when I've stopped singing for a few years because I got frustrated, but I've always been pushed back into it. I'm in a better place with it, I've made big money and I've lost lots of money. It's a feast or famine type of business that we are in. You really have to be in this business because you love it and not because you think you're going to be a big star and make all kinds of money. As long as you have the passion I encourage people to keep going. I die when I hear significant others trying to stop someone from doing what they are doing. I couldn't imagine telling someone they can't do what they really love. Like I said, I wanted to start playing make believe on stage when I was a little girl and it's a fun thing, but you also have to know where you are from. You have to stay true to your heart and you can't get wrapped up in it as a performer. You can't start believing everything that is told about you, good or bad. That's why I have so many really great friends that really bring me down to Earth. They keep me in check, not that they are mean or anything.
SHAUNA O'DONNELL:
YOU ARE GETTING READY TO GO ON TOUR WITH PRIMAL FEAR RIGHT? TELL US ABOUT THE TOUR.
Pamela:
Yes, they are amazing. I love this band so much. I know them through Ralph the lead singer. We would write back and forth on Myspace about microphones and stuff. That was in 2007 and in 2008, I was with Queensryche in Europe. I thought, well he really likes Queensryche, so I'll invite him and his friends, but his band was playing. Every time that we were in the area that he would be, he would be on the opposite side of the world. So I was thinking it's not meant to be and that's okay. One day I got this message and apparently all of a sudden they were going to be opening up for Queensryche at the Czech Republic so I was able to meet him and his band mates.
It was a great day, those guys were amazing. They just have this great stage presence and are very explosive live. I was a groupie, I was hit. We stayed in contact and then Ralph and I did some recording for a gentleman who is putting a record out. He hired us to do some songs and now our careers keep putting us together. Last year in 2009 I was asked to guest sing on an album in Atlanta, Georgia and they were there doing a festival. They asked me if I wanted to come sing, so I did three shows with them after my recording. It worked out so well they were going to come back, so now I get to do three weeks instead of three shows. I'm going to do a couple of extra songs with them and it is going to be fun. I'm planning on doing some meet and greet sound check parties with the different Queensryche fan clubs that will be in the area. I can meet with them and introduce them to the band. It should be a really fun time.
SHAUNA O'DONNELL:
ARE YOU COMING TO CALIFORNIA?
Pamela:
We are doing a show in Hollywood at the House of Blues, so you should come out. That would be awesome; I'd love to meet you.
SHAUNA O'DONNELL:
I WILL DEFINITELY COME OUT; I'D LOVE TO MEET YOU TOO.
I WOULD LOVE TO SEE PRIMAL FEAR PLAY LIVE.
Pamela:
You will love them, Ralph is an amazing singer. I'm working on the live DVD with them that they are going to be releasing. I'm hoping to have Ralph sing on my record and then I'm going to do his. I have been doing so much with Geoff Tate and to be able to spread my wings and work with another gentleman who is quite talented in his own right is really nice for me. It's nice for me to have that flexibility. Certainly, people know me as Sister Mary, but I have been able to stretch my wings out a little bit more than some of these established artists who have really strong fans that don't want them to change. That gets kind of tough at times.
SHAUNA O'DONNELL:
THANK YOU FOR THE INTERVIEW, IT WAS GREAT TALKING TO YOU.
Pamela:
Thank you, you're just a doll, I hope I do get to meet you. You take care and keep in touch.
Read More News
Tags:
Pamela Moore , Pamela Moore, interviews



Shauna O'Donnell

March 20, 2010


More News

Hogans Goat Exclusive World Premier Video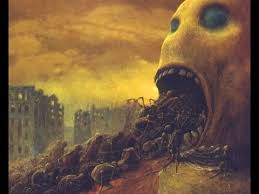 The Gauntlet: The Original Metal Site

Kazakhstan based Zarraza Debut has Dropped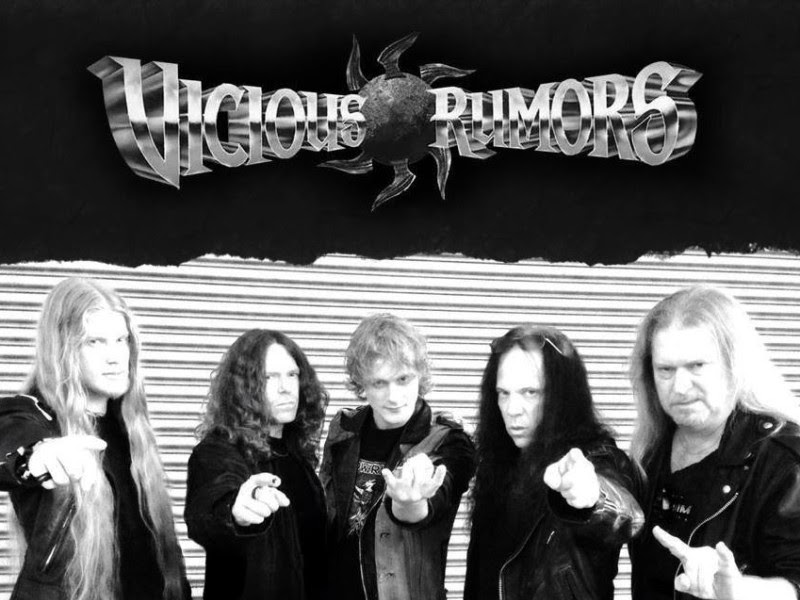 Original Bassist To Celebrate Vicious Rumors Release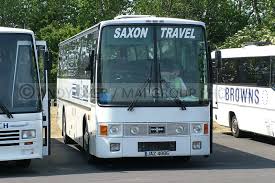 The Top 5 Touring Songs
More News