CRUCIFIED BARBARA Debut New Lyric Video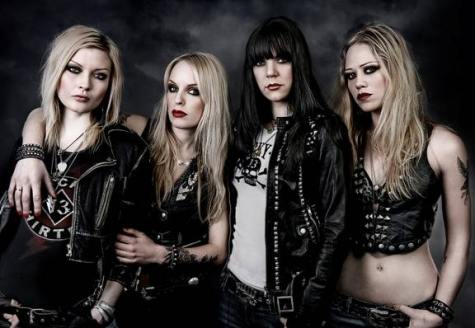 A lyric video for the new CRUCIFIED BARBARA track, "Everything We Need," is available for viewing below.

"Everything We Need" is from the band's third studio album and Nuclear Blast debut, The Midnight Chase, due out in North America on July 31st. It was recorded at the legendary Music-A-Matic Vintage Recording Studio in Gothenburg, Sweden and can be pre-ordered from the Nuclear Blast USA Webshop.

Track listing for The Midnight Chase is:

01 – The Crucifier
02 – Shut Your Mouth
03 – Into The Fire
04 – Rules And Bones
05 – Everything We Need
06 – If I Hide
07 – Rock Me Like The Devil
08 – Kid From The Upperclass
09 – The Midnight Chase
10 – Count Me In
11 – Rise And Shine
12 - Acid Rain (North American Bonus Track)


Formed in 1998 in Stockholm, Sweden, CRUCIFIED BARBARA play high-octane rock 'n' roll tinged with metal, punk, pop, and thrash. And yeah, rain or shine, these women will rock you like the devil.
More Tour Dates
Tags:
Crucified Barbara , Nuclear Blast Records
Buy Crucified Barbara Merch
|
Follow us on Twitter
|
Like Us
Date: Jul 27, 2012
As Reported by:
Jason Fisher
This text will be replaced