End of Year Recap - Gazelle Amber Valentine of Jucifer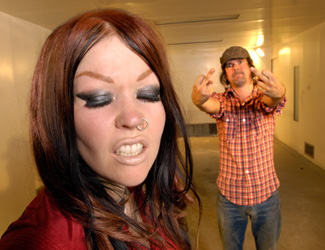 With the year coming to a close, The Gauntlet has contacted some of our favorite bands to recap their year and let us know whats in store for 2011. Gazelle Amber Valentine from Jucifer has checked in.
Did you have any 'Spinal Tap' moments this year?
Totally. Some club in Canada, I was walking from our bus to the backstage door in my black hooded cloak (in the summer, when nobody's wearing fuckin' cloaks around the streets) and it was pretty far away and I hadn't actually used that entrance yet and I couldn't find it for a few minutes because there were a bunch of doors... and people outside all the other doors standing around smoking were bugging out on me. And then the Stonehenge we'd ordered was only like 18" high...
What were some of your favorite releases from 2010?
I haven't had a chance to get hold of a lot of the records that came out but Watain's Lawless Darkness makes me really happy. Uh, I mean grim. Grim-happy.
Triptykon, High On Fire, Immolation, Salome, Sigh, and Ufomammut were some other nice ones.
New Year's resolution?
Keep it resolute.
Most memorable metal news item of 2010?
When Dave Lombardo wore his homemade Jucifer shirt onstage during Metallica reunion all-star jam:
click here
Plans for the holidays?
Work on planning a couple of releases we have lined up for our record label Nomadic Fortress (a Jucifer album and Aaron from Salome's side project)... Write for a side project of ours that's in the works... Keep on the asses of our booking agents (love you guys!)... Hang with family (love you guys even more!)... And enjoy as much fine holiday cuisine as we can imbibe. We're back on the road January 11 so we're gonna need extra insulation!
What's on your ipod?
I don't have one.
If you could bring back one musician from the grave for a day, who and why?
Dio --- because, of all the people who've died lately, he's the one that seems most universally loved. And it's that philanthropic time of year. Plus, Dio is Dio. He is supposed to be immortal.
Be sure to check out
Jucifer
on the road in 2011 and pick up their latest release "Throned in Blood"...it is one of the great releases of 2010.
Read More News
Tags:
Jucifer, end of year



Jason Fisher

December 21, 2010


More News
REVIEW: Upstate New York Thrash Chieftains - MONOLITH Re-master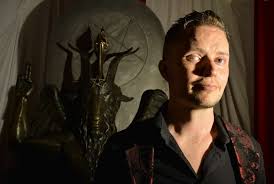 NYDM - New York Death Metal Fest Destroys Milwaukee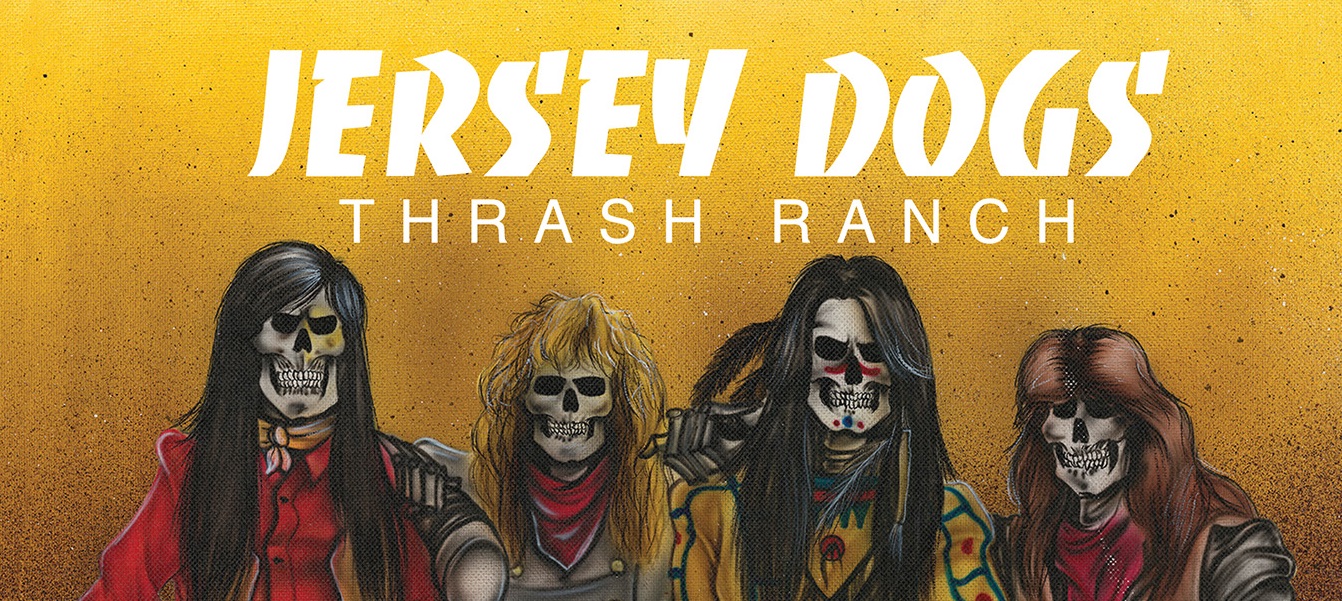 Jersey Dogs – Thrash Ranch re-issue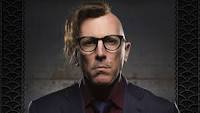 Despicable False Claim Against Him, Tool + A Perfect Circle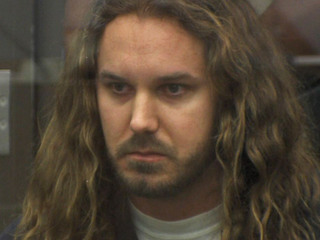 As I Lay Dying Welcome Back Tim Lambesis
More News