Black Label Society show review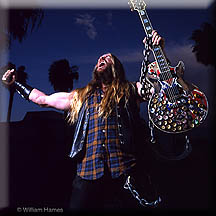 November 19th 2010 Black Label Society began to wind down the 32 date North American leg of their Bererkus tour with opening acts 2 Cents, Clutch, and Children of Bodom at the Wiltern Theatre in Los Angeles. Coming off the heels of an Ozzfest stint and a new album 'Order of the Black' released in August, which debuted on the charts at number four, BLS has come back strong despite Zakk Wylde's health problems only a year and a half ago.
Opening the show at The Wiltern was newer band and Los Angels natives 2 Cents who mainly played songs from their 2009 album 'Dress to Kill' and a cover of Pantera's "Strength Beyond Strength'. Clutch opened up their set with 'Gravel Road' from their 2005 album 'Robot Hive/Exodus' which was an interesting choice considering it has a bluesy, almost country music feel to it. Clutch proceeded to play about an hour long set spanning their 9 album career like "50,000 Unstoppable Watts" from 2001's "Pure Rock Fury", "Big News I" from their self titled second album and "The Mob Goes Wild" from 2004's "Blast Tyrant." Clutch's more groovy, bluesy sound was an interesting contrast to Children of Bodom who are pretty much a straight up metal band. Although considering BLS's blend of both blues and metal, it makes sense that they were included on the tour and there were definitely a good amount of Clutch fans in attendance.
COB opened up their set with 'Silent Night, Bodom Night' from 1999's "Hatebreeder" album and smashed through an hour long set spanning their 6 album career which seemed to be the theme of the evening for all of the bands, trying to represent their whole catalog as much as possible. Oddly enough guitarist Roope Latvala was sporting a Justin Bieber T-shirt and made it a point to mention it to the crowd who responded with a chorus of "boo's." Roope claimed he was wearing it because they were in Hollywood where the celebrities live. COB closed their set in their usual way playing a perfectly executed version of "Hate Crew Death Roll" off the album of the same name.
Then the giant BLS banner came down bathed in creepy red light and Zakk and company hit the stage opening up with the fast paced and heavy "The beginning at last" which happens to be the last track on their first album "Sonic Brew." Apparently not drinking on this tour due to his health issues Zakk was definitely back in full form. The set list included several songs from their new record like "Parade of the Dead", "Crazy Horse" and "Overlord." Also crowd favorites "Suicide Messiah" and "Still Born" which also closed the show. A highlight was definitely the ballad "In This River" from 2005's "Mafia" album where Zakk sings and plays piano. A full grand piano was brought out and pictures of Dimebag Darrell were shown on the screen above the stage. BLS played for nearly two hours including a 15 minute or so guitar solo but with the energy level of the crowd they could have played for two more and everyone would have remained mesmerized the entire time.
The final North America date of the tour was November 20th in San Francisco but the European leg of the tour beings February 14th in Birmingham UK and ends on April 3rd in Brisbane, Australia.
Read More News
Tags:
Black label Society, tour, Children of Bodom, Clutch, 2cents



Colette Claire

November 29, 2010


More News

EXOCRINE to release their fourth album "Maelstrom" via Unique Leader Records in late June
METAL VETS TRAUMA WORKING ON NEW ALBUM!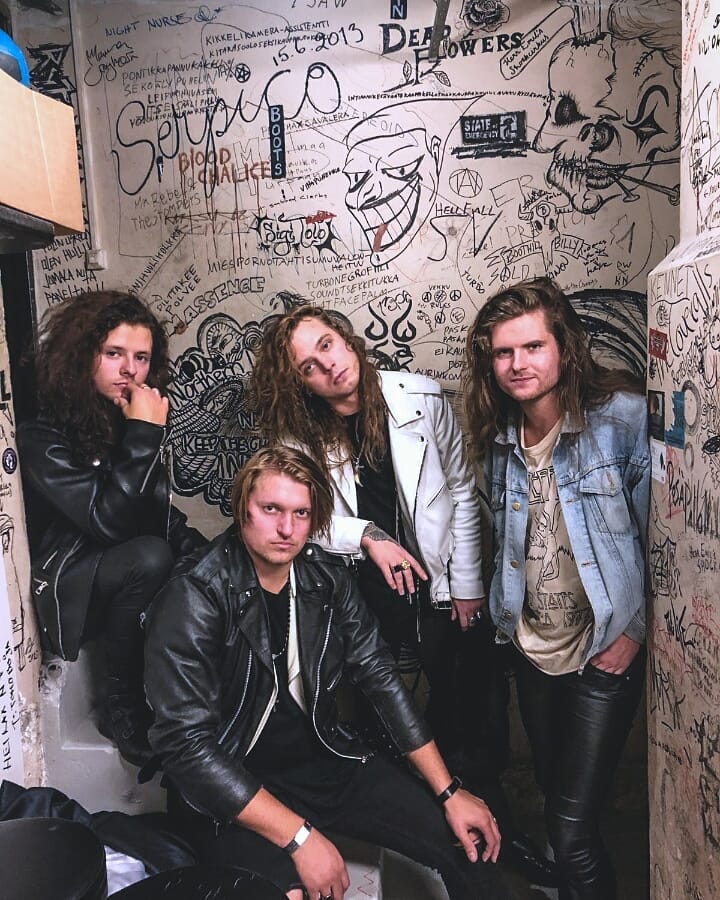 NEW SONG ALERT! Bloody Heels "Ignite The Sky"

Russia's Katalepsy to release their third album "Terra Mortuus Est" this summer!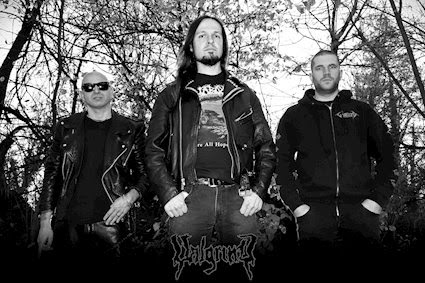 Read about Italy's very own Valgrind and their new album to be released on July 27th!