Denial Machine stream new EP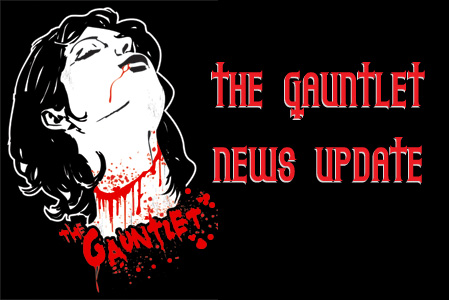 Chicago based metal band Denial Machine are streaming their brand new EP, "The Gainsaying Of Korah", ahead of its release on 14th September 2010 exclusively on EspyRock. "The Gainsaying Of Korah" is the follow up to their 2009 self-titled debut album which was met with critical acclaim.
Bio:
The story of Denial Machine travels back some time to a band called Ditchwater who consisted of current Denial Machine members Mark Anderson (guitar), Jaycen Angone (drums) and Eamon Skube (vocals - bassist for Ditchwater.) Over the history of Ditchwater the band was plagued with problems in their line-up with members coming and going but over those years they released several albums and worked with national producers, sharing the stage with the likes of Soil, Otep, Brand New Sin, Powerman 5000 and more. With their lead singer leaving before a potential live TV appearance and their latest being arrested in 2007, the band called it quits.
In 2008 the band joined forces with guitarist Mark Cichra to create the new band Ashes From Within. The band wrote material and started to audition for a new vocalist but with no-one seeming right for the position, Eamon Skube, who started pre-production vocals, took over permanently when it became clear he had the ability to do the job. With a final decision made in February 2009, the band started their new journey under the name Denial Machine.
In May 2009 the band entered the studio with producer Chris Djuricic (Novembers Doom, Dirge Within and Nonpoint) and to September they recorded and mixed their debut album.
In early October 2009, the band completed their line-up when bassist Brad Heilman joined the group on a permanent basis. In the same month the band sent their album to James Murphy (Obituary, Death, Testament) for mastering and on December 15th the band released their album digitally, with the physical release being made available shortly after.
EP Stream
Read More News
Tags:
Denial Machine



Lisa Ruddy

September 12, 2010


More News
Enforcer "Zenith" Album Review
Enforcer "Zenith" Album Review
Enforcer "Zenith" Album Review
Enforcer "Zenith" Album Review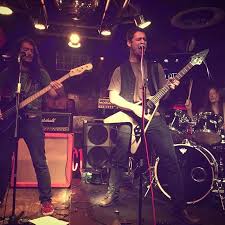 XCLUSIVE: Interview with Al Shirazi of German Metal Outfit: VOLDT