Enslaved offer commentary on new album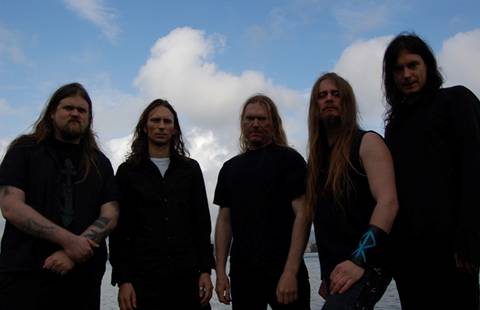 In the first of nine installments, bassist/vocalist Grutle Kjellson and rhythm guitarist/songwriter Ivar Bjørnson of the progressive/psychedelic Norwegian black metal band ENSLAVED offer commentary on the songs that will appear on the band's new album Axioma Ethica Odini, which is scheduled for release in Europe on September 27th and in North America on September 28th.
Kjellson on "Ethica Odini":
"When I first heard Ivar's sketches for this song, the first thing that struck me was: 'Wow! Master's Hammer!' It does not necessarily sound like our old Czech heroes, but the nerve and the atmosphere reminded me of them for some reason straight away. It has got only three riffs/themes really, and it is perhaps our most repetitive song in 15 years, but still I think there is something really strong and outstanding about it. I enjoyed it instantly and I still do after listening to it 1,018 times! The title and lyrics of this song are actually something I have had in mind for several years, and they turned out to be very fitting and suitable for this album. As the title strongly indicates, it deals with the ethics of Odin, at least the way I see them. The first Latin translation of the Norse poem 'Haavamaal' (the tale of Odin in his hall, Haavahall) was actually called 'Ethica Odini.' The lyrics are inspired by some of the verses in this poem. Feel free to find out which ones… heh, heh."
Bjørnson on "Ethica Odini":
"This is one of my favorite ENSLAVED album openers so far. During the making of this album, I felt an urgent need to hear something that made me really react like the albums of the early '90s did, when we were a young band. This really made me aware of how absolutely fearless these bands were - the pioneers of early Death, Black and Extreme Metal. A band that was a particularly important for me and Grutle were Czech legends Master's Hammer, and even though it might not be totally obvious, we have put a little nod to them in this song. I really like the way the vocals contrast each other here; this first song is really getting out of the speakers to let the listener know that 'We've made some giant steps ahead here, let's show you!' Heh, heh. The clean vocals in the end part is showcasing [keyboard player and clean vocalist] Herbrand's exquisite nose for melody while the opening shows a snarly Grutle in top form. The structure of the song is quite 'simple,' even though the parts themselves hold a lot of complexity and depth. The idea for the intro came from Grutle - we knew it needed to be an intro for both the song and the album. Not an easy task. Grutle told me he wanted the intro to contain the sound of a ship creaking against a wooden pier. I started working on the intro with all kinds of keys and sound on top the creaking ship, but ended up using basically a processed sample of the ship. It simply fits the concept and the feeling of the album: If the ship is about to leave, arrive, or lie there forever, that is up to the listeners own fantasy. To me, it is perfect to set up the mood for Axioma Ethica Odini."
Fans interested in creating an official entry for ENSLAVED's video contest for the track "Ethica Odini" can obtain details here. Contest ends Thursday, September 30th.
Nuclear Blast USA's Webshop is now taking pre-orders for ENSLAVED's exclusive North American Axioma Ethica Odini pre-order bundle, which includes the new album plus an ENSLAVED t-shirt for $20.00.
Read More News
Tags:
Enslaved, Nuclear Blast Records, Axioma Ethica Odini



Jason Fisher

September 07, 2010


More News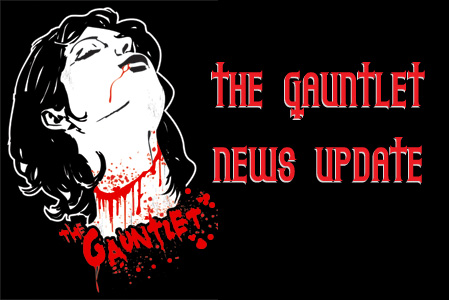 GODDESS OF FATE RELEASE "THE STRING'S ECLIPSE"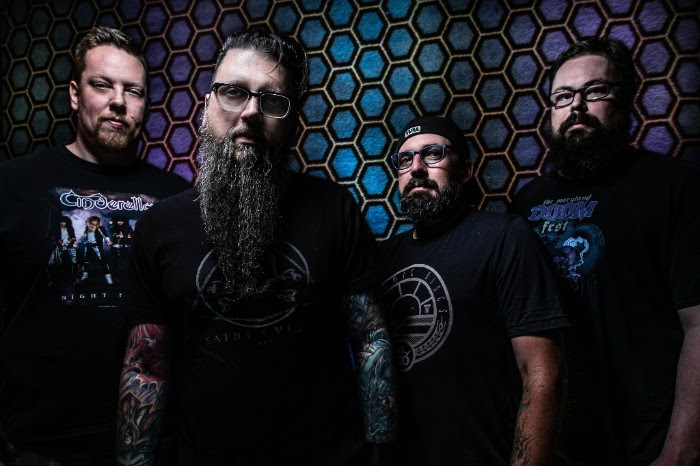 HOLLOW LEG TO RELEASE NEW ALBUM WITH ARGONAUTA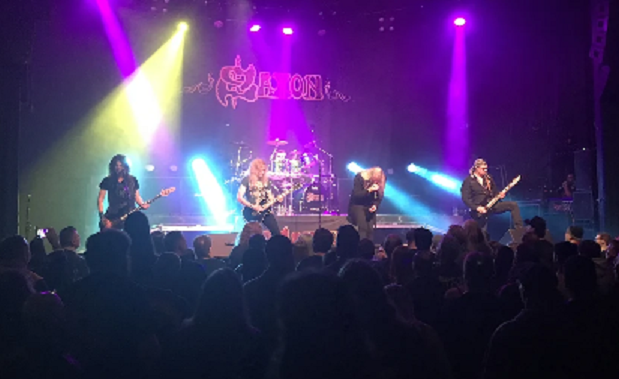 Saxon Crushes the Delmar

Hogans Goat Exclusive World Premier Video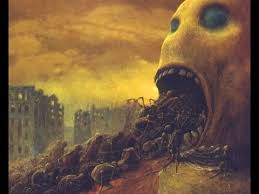 The Gauntlet: The Original Metal Site
More News