Iron Maiden's epic $3200 bar tab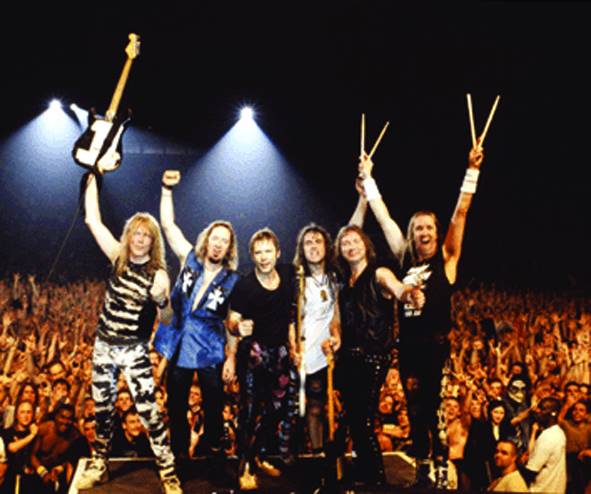 Last week, Iron Maiden walked into Finnegan's Pub in Norway and asked for 27 Slippery Nipples, the bartender did not disappoint. Then they asked for 78 pints of Guiness, 13 Jack Daniels shots, 29 glass husets and an Ossian Ale. The total on the bottom of the receipt equals roughly $3,250 USD. Since this isn't the 80's, hopefully the band was just buying
the pubs patrons a round.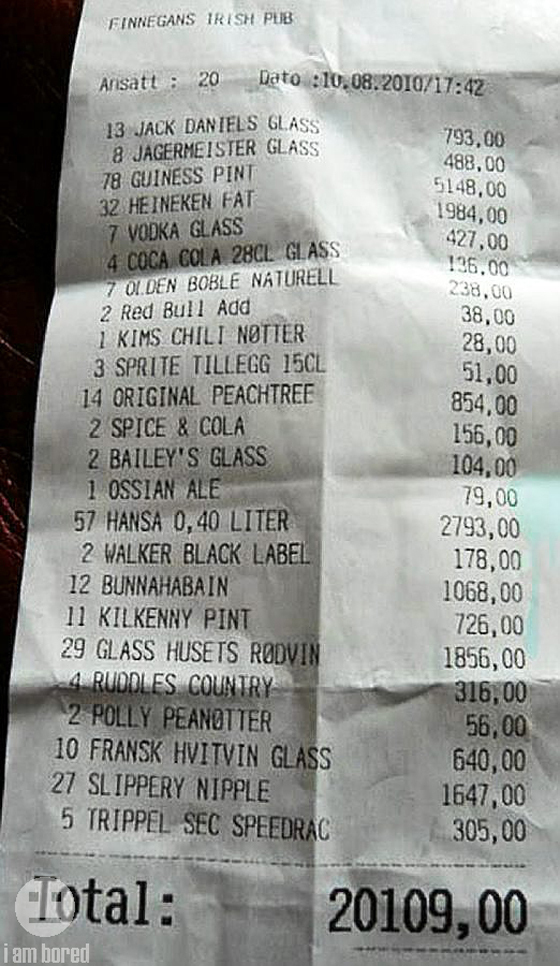 More Tour Dates
Tags:
Iron Maiden, alcohol
Follow us on Twitter
|
Like Us
Date: Aug 20, 2010
As Reported by:
i-am-bored.com