INSOMNIUM Sign Worldwide Deal With Century Media Records
Century Media Records is proud to announce the signing of INSOMNIUM who recently won the Finnish Metal Awards earlier this year for Best Band and Best Album (for the 2009 album "Across The Dark"). The band comments: "We are very happy to announce that we have signed a deal with the mighty Century Media Records. Throughout the spring and summer we negotiated with several attractive labels but in the end it was clear that Century Media would be our home for the years to come. Their enthusiasm, professionalism and genuine love for music made an instant impact on us. We are convinced that this alliance will lead to even greater achievements in the future and also avails us to tour outside Europe more often. And naturally it is a great honor for us to stand in the same team with the likes of Dark Tranquillity, Arch Enemy, Paradise Lost, The Haunted, Finntroll and Turisas. A new exciting chapter in the story of Insomnium has begun!
We want to thank Jens Prueter and the whole Century Media crew for putting their trust in us. We thank our manager Jukka Varmo for handling the negotiations very smoothly. We also wish to thank our previous label Candlelight Records for the decade that we spent with them. We salute you all!"
Jens Prueter, Head Of A&R Century Media Europe: "It's great to welcome a band that has developed over the past year to one of the most exciting bands in the Metal scene. I always liked their unique mix of Finnish melancholy with Melodic Death Metal and even more so they always blew my mind seeing them live. You can feel that this is a band of brothers who haven't changed their line-up since their debut album in 2002. In case of doubt go and see them on their tour with Dark Tranquillity this Fall - you won't be disappointed! I cheer my horns up North and thank Insomnium for their trust in Century Media Records."
Over the last decade Insomnium has slowly but surely made itself a household name among the melodic deathsters. Formed in 1997 in a somnolent town of Joensuu, in Eastern Finland, these stern men have ever since redefined the boundaries of the genre. Two highly acclaimed demos already set the standard and in 2001 the band signed to UK label Candlelight Records
At this point the founding members Markus Hirvonen (drums), Ville Friman (guitars) and Niilo Sevänen (vocals and bass) attached guitarist Ville Vänni to the band. Since then INSOMNIUM released four highly acclaimed albums that combine aggression and violent riffing to melancholic atmosphere - a marriage of Scandinavian death metal and traditional Finnish tunes, catchy but progressive, melodic but brutal.
After long tours in Europe and North America with bands like Amorphis, Katatonia, Enslaved, Satyricon and their last co-headline tour with Ghost Brigade, Insomnium will be main support to Dark Tranquillity this Fall before they enter the studio to record the follow-up to their 2009 album "Across The Dark". Stay tuned!
INSOMNIUM live:
19.08.2010 | Summer Breeze Open Air, Germany
INSOMNIUM supporting DARK TRANQUILLITY
Where Death Is Most Alive part II, 2010
Sep. 23 - Hamburg, Uebel & Gefaehrlich, Germany
Sep. 24 - Leipzig, Conne Island, Germany
Sep. 25 - Munster, Sputnikhalle, Germany
Sep. 26 - Köln, Essigfabrik, Germany
Sep. 27 - Tilburg, 013, Netherlands
Sep. 28 - London, Underworld, UK
Sep. 29 - Vosselaar, Biebob, Belgium
Sep. 30 - Paris, Trabendo, France
Oct. 01 - Montpellier, Salle Victoire 2, France
Oct. 02 - Bilbao, Rockstar, Spain
Oct. 03 - Porto, Teatro Sá da Bandeira, Portugal
Oct. 04 - Lissabon, Incrível Almadense, Portugal
Oct. 06 - Madrid, Sala Heineken, Spain
Oct. 07 - Barcelona, Razz 2, Spain
Oct. 08 - Lyon, CCO, France
Oct. 09 - Lausanne, Les Dock, Switzerland
Oct. 10 - Bologna, Estragon, Italy
Oct. 11 - Rom, Alpheus, Italy
Oct. 12 - Milano, Magazini Generali, Italy
Oct. 13 - Zagreb, Boogaloo, Croatia
Oct. 14 - Budapest, Duerer Kert, Hungary
Oct. 15 - Wien, Szene, Austria
Oct. 16 - Ljubljana, Gala Hala/Media Park, Slovenia
Oct. 17 - Graz, Orpheum, Austria
Oct. 19 - Stuttgart, Röhre, Germany
Oct. 20 - Luzern, Schuur, Switzerland
Oct. 21 - Frankfurt, Batschkapp, Germany
Oct. 22 - München, Backstage, Germany
Oct. 23 - Brno, Fleda, Czech Republic
Oct. 24 - Berlin, Lido, Germany
Oct. 25 - Malmö, KB, Sweden *
Oct. 26 - Kalmar, Skövde, Mariestad, Sweden **
Oct. 28 - Jyväskylä, Lutakko, Finland ***
Oct. 29 - Oulu, Teatria, Finland ***
Oct. 30 - Seinäjoki, Rytmikorjamoo, Finland ***
Oct. 31 - Tampere, Klubi, Finland ***
Nov. 01 - Helsinki, Nosturi, Finland ***
Nov. 02 - Turku, Klubi, Finland ***
Nov. 04 - Stockholm, Medis, Sweden **
Nov. 05 - Örebro, 700, Sweden **
Nov. 06 - Oslo, John Dee, Norway **
Nov. 07 - Göteborg, Trädgån, Sweden **
* with Avatar
** with Avatar, without Insomnium
*** with Avatar and Omnium Gatherum, without Insomnium
Read More News
Tags:
INSOMNIUM, Century Media, tour



Jason Fisher

August 16, 2010


More News

EXOCRINE to release their fourth album "Maelstrom" via Unique Leader Records in late June
METAL VETS TRAUMA WORKING ON NEW ALBUM!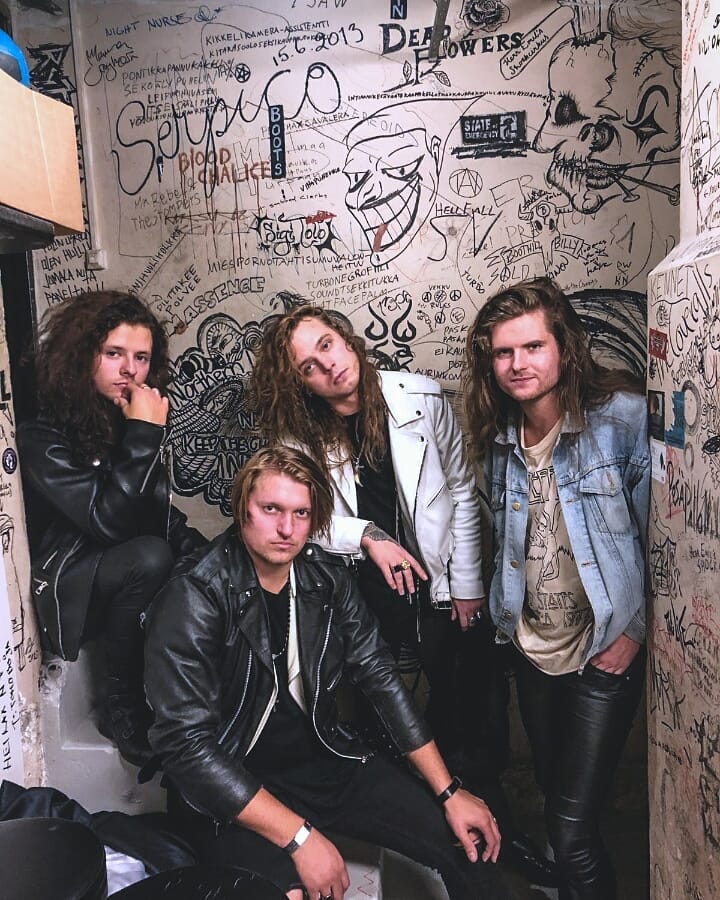 NEW SONG ALERT! Bloody Heels "Ignite The Sky"

Russia's Katalepsy to release their third album "Terra Mortuus Est" this summer!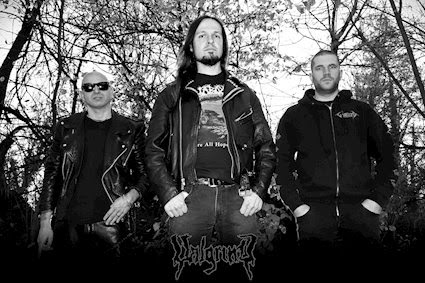 Read about Italy's very own Valgrind and their new album to be released on July 27th!