Helmet announce North American dates in support of new album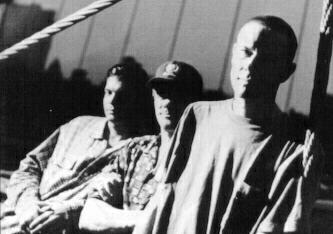 Seminal rock band HELMET has just announced they will hit the road September 8--one day after the September 7 release of their new full-length album SEEING EYE DOG. Seeing Eye Dog marks the band's first release since 2006's critically acclaimed Monochrome and first on indie Work Song label (with physical distribution by Redeye and direct-to-fan digital delivery by Topspin). The new album is also being paired with a bonus disc of live material recorded at the Vans Warped Tour in San Francisco 2006.
Launching in Sacramento, CA September 8, the tour will take HELMET--vocalist/guitarist/songwriter PAGE HAMILTON, drummer KYLE STEVENSON, guitarist DAN BEEMAN and bassist DAVE CASE--to the U.S. and Canada, wrapping up in Los Angeles November 5. Immediately after, Helmet will head to Europe for a string of dates.
On a limited availability basis, tickets for the North American dates go on sale today, Tuesday, July 20 at www.helmetmusic.com. The purchase of a U.S. show ticket will also include a free digital download (one download per order) of the new album for a flat price of $24, only when purchased via the band's website.
Also available now, HELMET fans can sign up for three free preview tracks: "Seeing Eye Dog" and live tracks, "Milquetoast" and "Tic." For those who purchase any package of Seeing Eye Dog via the band's website before the September 7 release date, they'll also receive the album's expansive song "LA Water" in advance.
"The free tracks and all-in-one ticket/download bundling price is a nice way to say thanks to those of you who came to shows and continue to come to shows," says HAMILTON. "The bonus live material is a way to relive a performance we may have had in your town."
With a body of work as varied as HELMET, HAMILTON takes time to make sure each set list hits on all levels. "Tempo, key and the groove in a song are things I think about in order to have the set flow," he explains. "It has always been important to me just as the sequence of an album is important. I grew up listening to albums, not single songs, so the entire experience is what I care about the most."
In an effort to offer fans multiple options, Seeing Eye Dog is available in five separate purchase options. Further information on these options can be found at www.helmetmusic.com.
Described as "a band that made important connections between indie-rock and metal..." (New York Times, September 12, 2004), HELMET continues to push boundaries with songs that consistently cut deep. Hamilton's guitar is on fire as always and his vocals are as wicked as ever on Seeing Eye Dog. The album's 10 tracks include the title cut, "Welcome To Algiers," White City," the mostly instrumental "Morphing" and a cover of the Beatles' "And Your Bird Can Sing."
"I just felt completely free to do whatever I wanted to do," says HAMILTON. "It was really fun to make this record because I just felt this... freedom."
HELMET Tour Dates:
DATE CITY VENUE
Wed 9/8 Sacramento, CA Harlow's
Fri 9/10 Oakland, CA Uptown Theater
Sat 9/11 San Jose, CA The Blank Club
Mon 9/13 Portland, OR Dante's
Wed 9/15 Seattle, WA Showbox at The Market
Thu 9/16 Vancouver, BC The Venue
Sat 9/18 Edmonton, AB The Starlite Rom
Sun 9/19 Calgary, AB Dickens' Pub
Tue 9/21 Casper, WY Downtown Grill & Venue
Thu 9/23 Tempe, AZ The Clubhouse
Fri 9/24 Anaheim, CA The Galaxy
Sat 9/25 San Diego, CA Casbah
Sun 9/26 Redondo Beach, CA The Brixton
Fri 10/8 Denver, CO Bluebird Theatre
Sat 10/9 Fort Collins, CO Aggie Theatre
Sun 10/10 Omaha, NE The Waiting Room
Tue 10/12 Chicago, IL Double Door
Wed 10/13 Cleveland, OH Peabodys
Fri 10/15 Columbus, OH Skully's Music Center
Sat 10/16 Detroit, MI Smalls
Sun 10/17 Toronto, ON Lee's Palace
Tue 10/19 Montreal, QU Studio
Wed 10/20 Boston, MA The Middle East
Fri 10/22 Baltimore, MD Sonar
Sat 10/23 New York, NY Gramercy Theatre
Sun 10/24 West Chester, PA The Note
Sat 10/30 Austin, TX Red 7
Sun 10/31 Dallas, TX The Loft
Tue 11/2 Albuquerque, NM Launchpad
Wed 11/3 Tucson, AZ Club Congress
Fri 11/5 Los Angeles, CA Key Club
European Dates:
Wed 11/17 Arnhem, Netherlands Luxor
Thu 11/18 Den Bosch, Netherlands W2
Fri 11/19 Bielefeld, Germany Forum
Sat 11/20 Hamburg, Germany Knust
Mon 11/22 Aarhus, Denmark Voxhall
Tue 11/23 Copenhagen, Denmark Vega Jr.
Wed 11/24 Berlin, Germany So36
Fri 11/26 Munich, Germany Feierwerk
Sat 11/27 Vienna, Austria Szene
Sun 11/28 Budapest, Hungary Dürer Kert
Mon 11/29 Basel, Switzerland Sommercasino
Tue 11/30 Zurich, Switzerland Abart
Wed 12/1 Amalgame, Switzerland Yverdon
Fri 12/3 Ravenna, Italy Bronson
Sat 12/4 Turin, Italy Spazio
Sun 12/5 Annecy Le Brise, France Glace
Mon 12/6 Strasbourg, France La Laiterie
Wed 12/8 Stuttgart, Germany Roehre
Thu 12/9 Cologne, Germany Werkstatt
Fri 12/10 Paris, France Elysee Montmarte
Sat 12/11 Orleans, France Astro Lab
Sun 12/12 Tourcoing, France Le Grand Mix
Tue 12/14 Ghent, Belgium Vooruit
Wed 12/15 London, England La Scala
Thu 12/16 Manchester, England Club Academy
Fri 12/17 Glasgow, Scotland Cathouse
Read More News
Tags:
Helmet, tour, Seeing Eye Dog



Jason Fisher

July 20, 2010


More News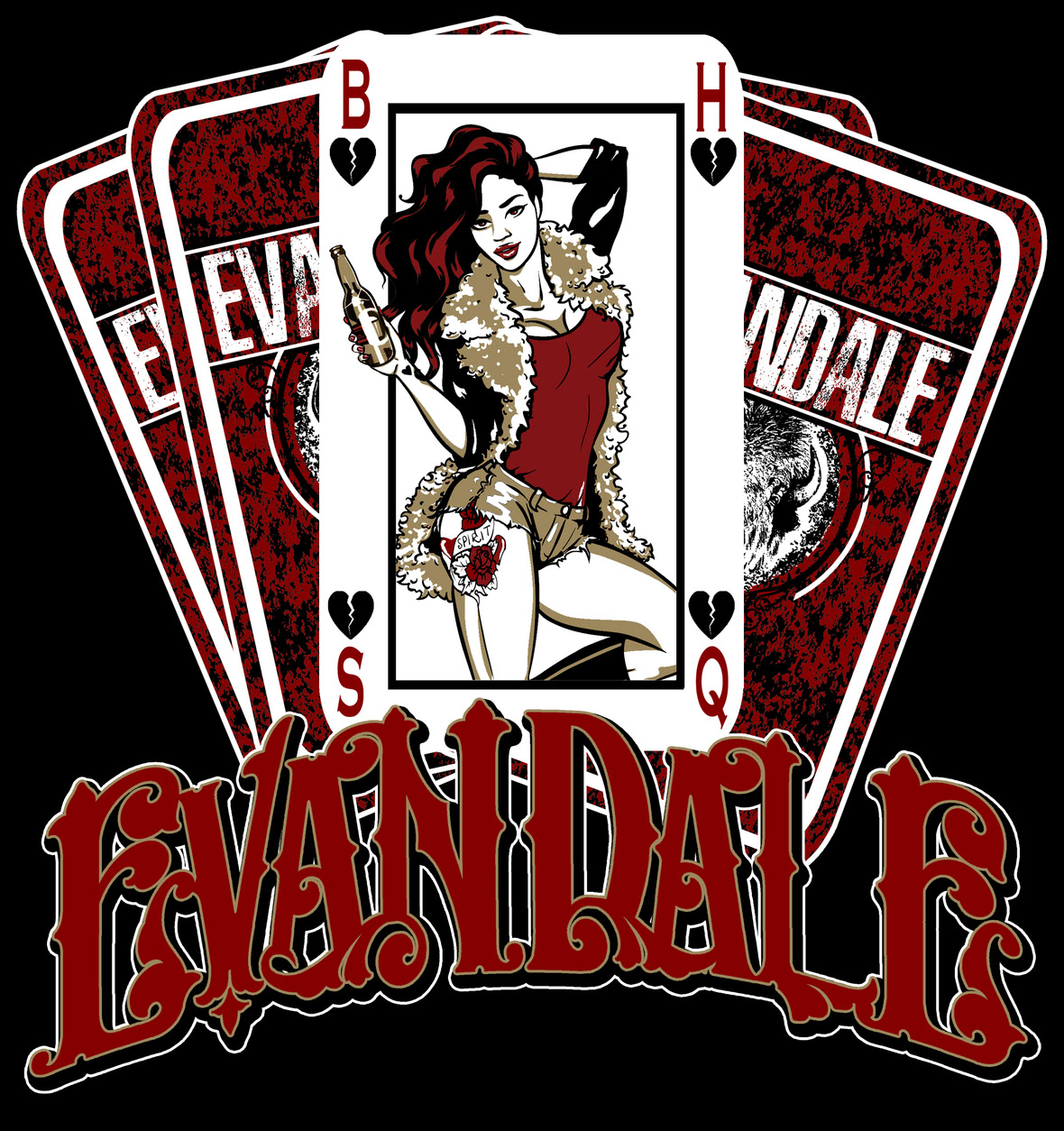 Check Out EVANDALE Official Lyric Video for "Black Heart Southern Queen;" Self-Titled EP Out NOW!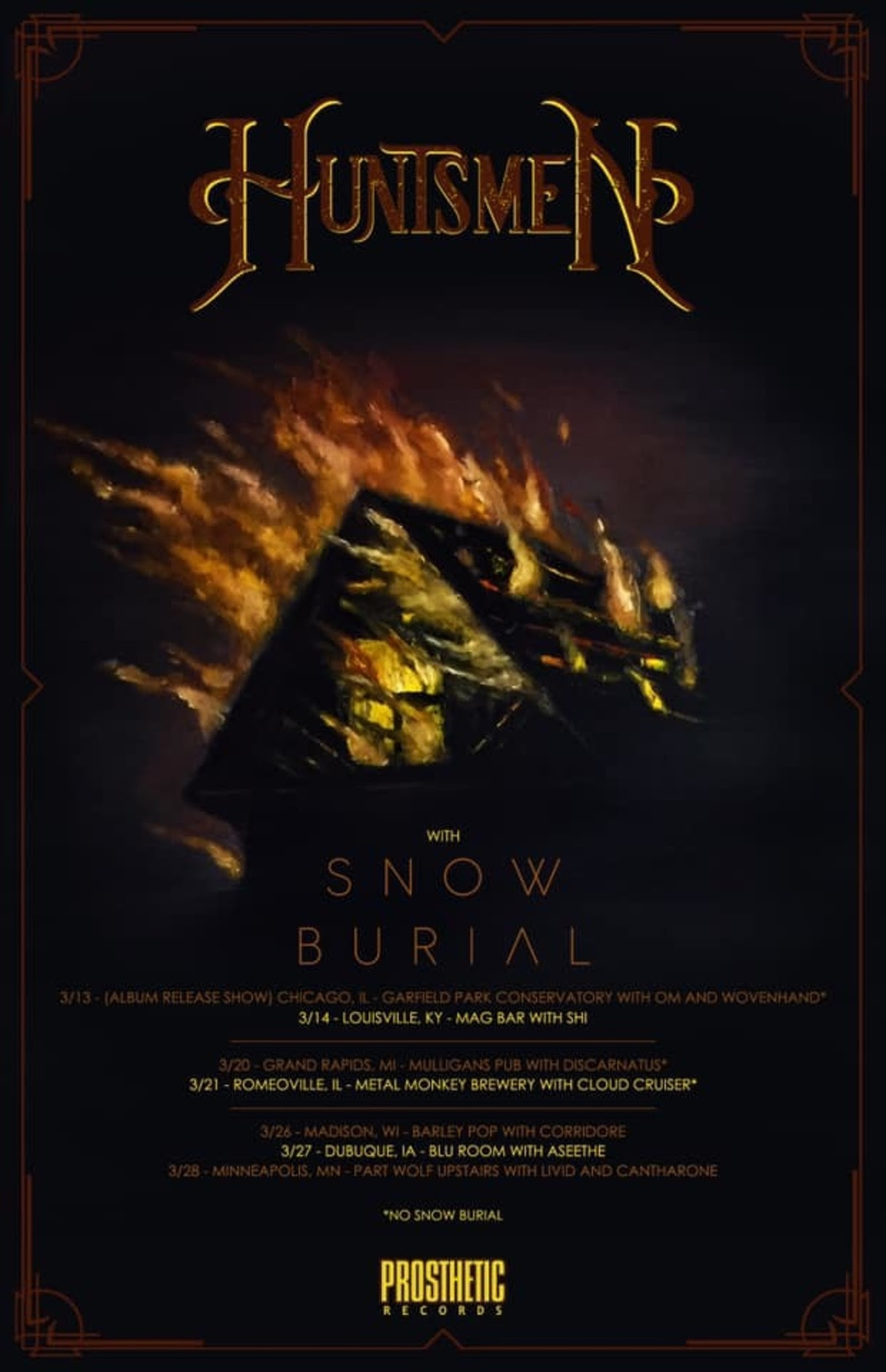 HUNTSMEN RELEASE SECOND SINGLE 'A NAMELESS DREAD' FROM NEW ALBUM 'MANDALA OF FEAR'
RITUAL DICTATES reveal second track from forthcoming ARTOFFACT debut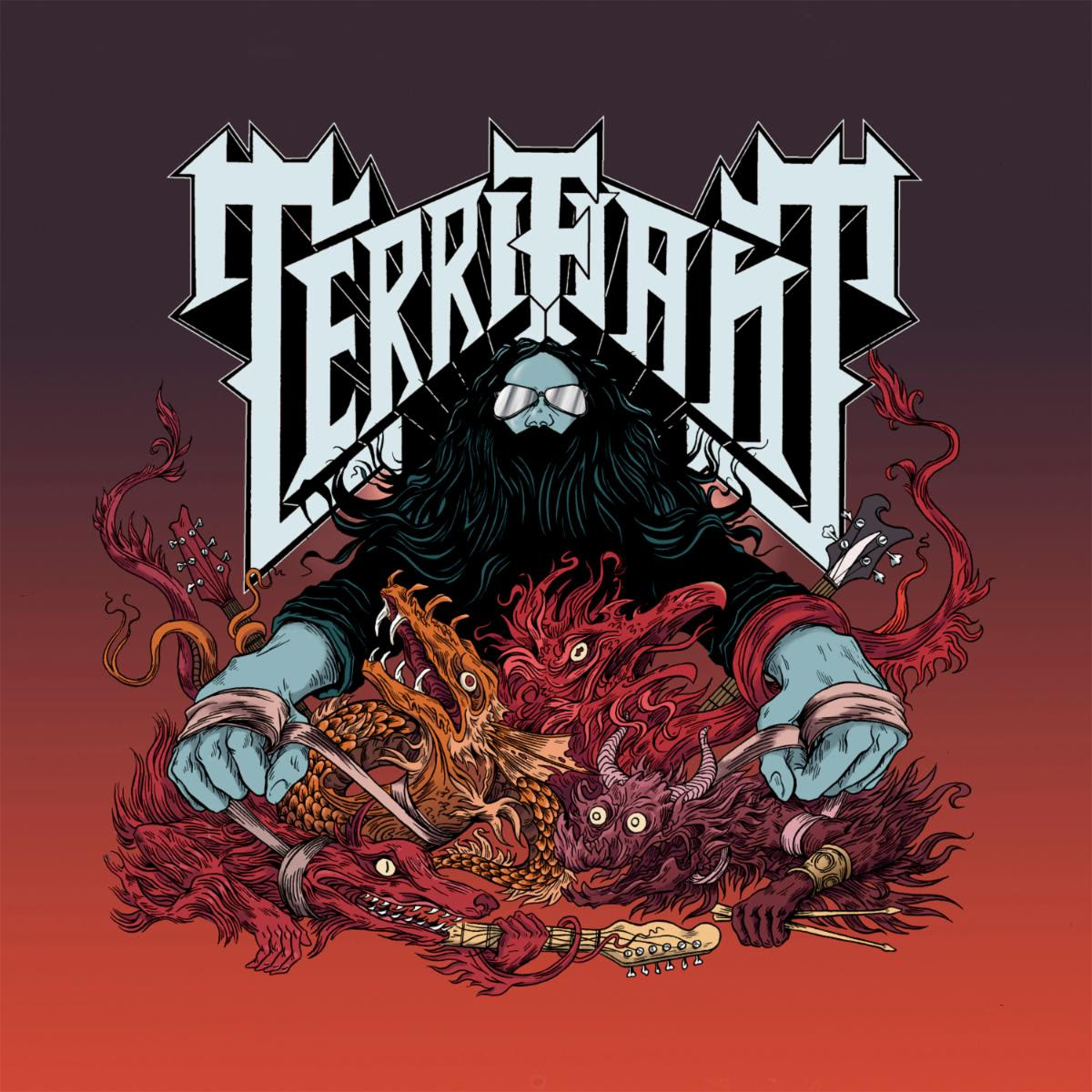 Belgian Metallers TerrifianT Premiere New Song: "Metal and More"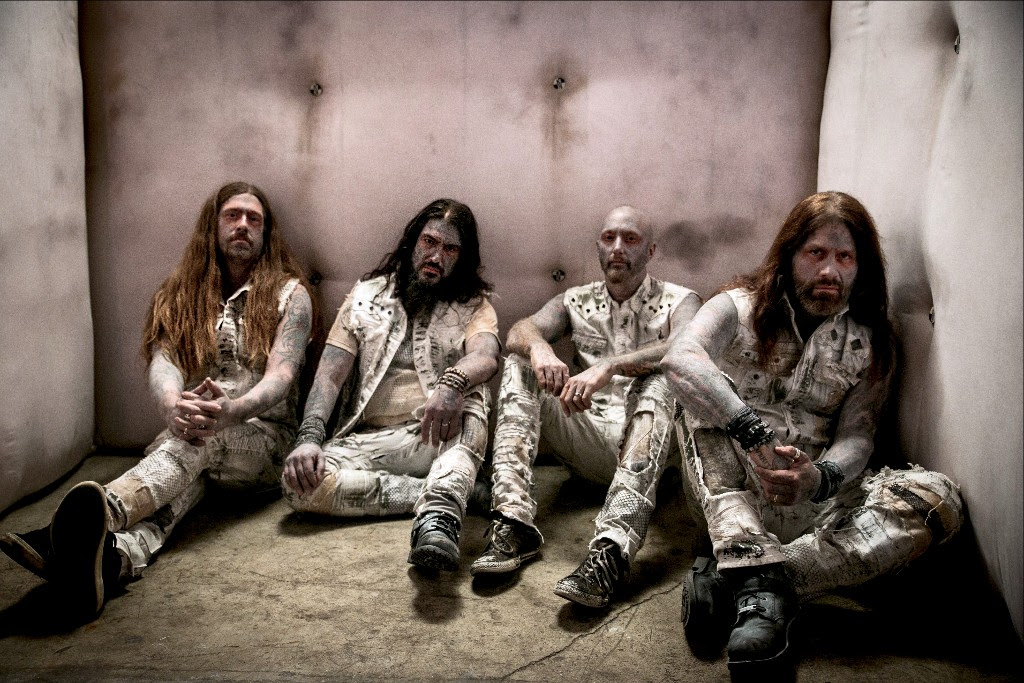 Machine Head Share New Anti-Valentine's Day Song "Circle the Drain" — LISTEN!